Hey guys,
I've had my truck since about August of last year, but have been a little too busy with school to let the mod bug bite. Over Christmas I got myself Budbuilt's skidplate and bellypan as well as a pair of sliders from Shrockworks.
I installed the skidplate and bellypan over Christmas break and the sliders this weekend since they took over two months to get to my front door.
Future mods I have in mind:
OME lift
33 - 34 inch BFG all terrain (not sure about the size yet)
ARB front bumper
Rear bumper (haven't decided which one)
Anyway, onto the pics...
The stuff from Budbuilt came unpainted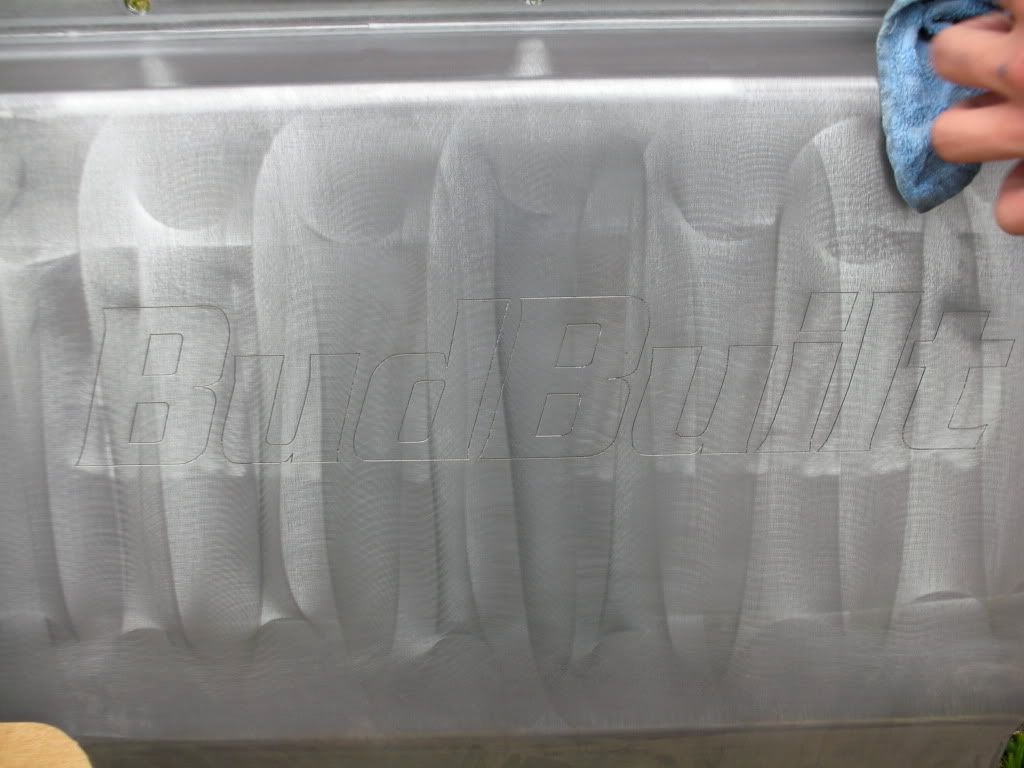 Prepped to be painted (washed them with dishwashing soap and water)
A few cans of Rustoleum semi-flat black later, also shows a comparison to the stock "protection"
Before...
After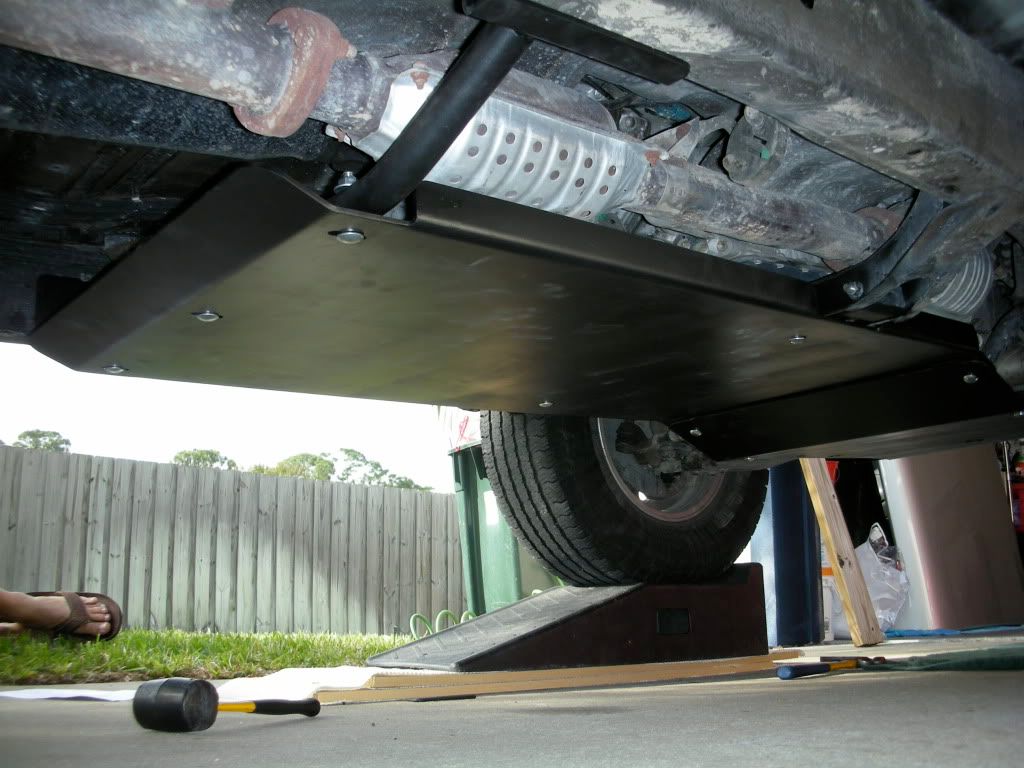 Overall, it was a relatively painless install AFTER they emailed the instructions they'd forgot to include in the box.
Concerning the sliders... I came very, very close to canceling my order completely after I received a shipment from them in mid-January that turned out to be for 2005+. I told them if I hadn't received them in the next two weeks I would cancel my payment since I'd already waited a month and a half, but they were prompt after that warning.
As for the installation, if I could do it all over again, I would probably just have them professionally welded. They weigh roughly 50 - 60 lbs each, and having them balanced on two floor jacks while lining up the holes was quite simply a pain in the ass. Furthermore, the angles you have to drill for the upper holes in the rear cost me a step bit (below)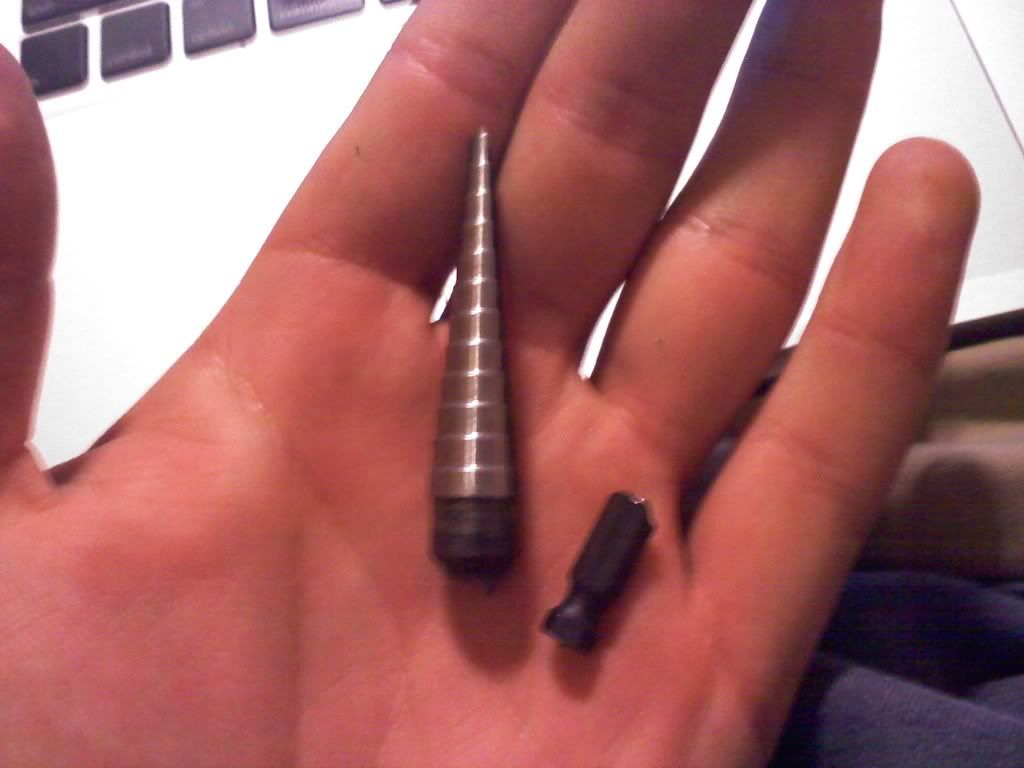 Also, the "stick bolts" supplied to screw the sliders on really tested my patience.
Despite all the bickering, I have to say that I'm EXTREMELY satisfied by the quality and rigidity of these sliders. The tubing is nice and thick and doesn't budge a millimeter when you jump up and down on them. Compared to the
Demello's
I've seen on a buddy's truck, I'm very glad I decided to stick with Shrockworks.
Pics...
Before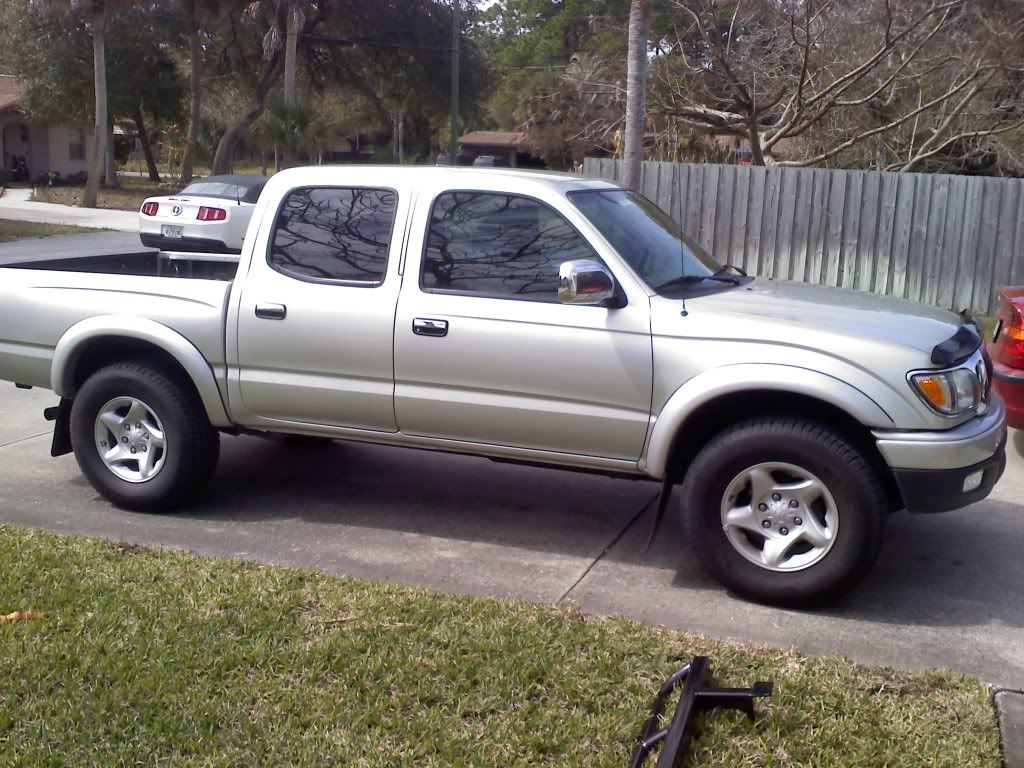 After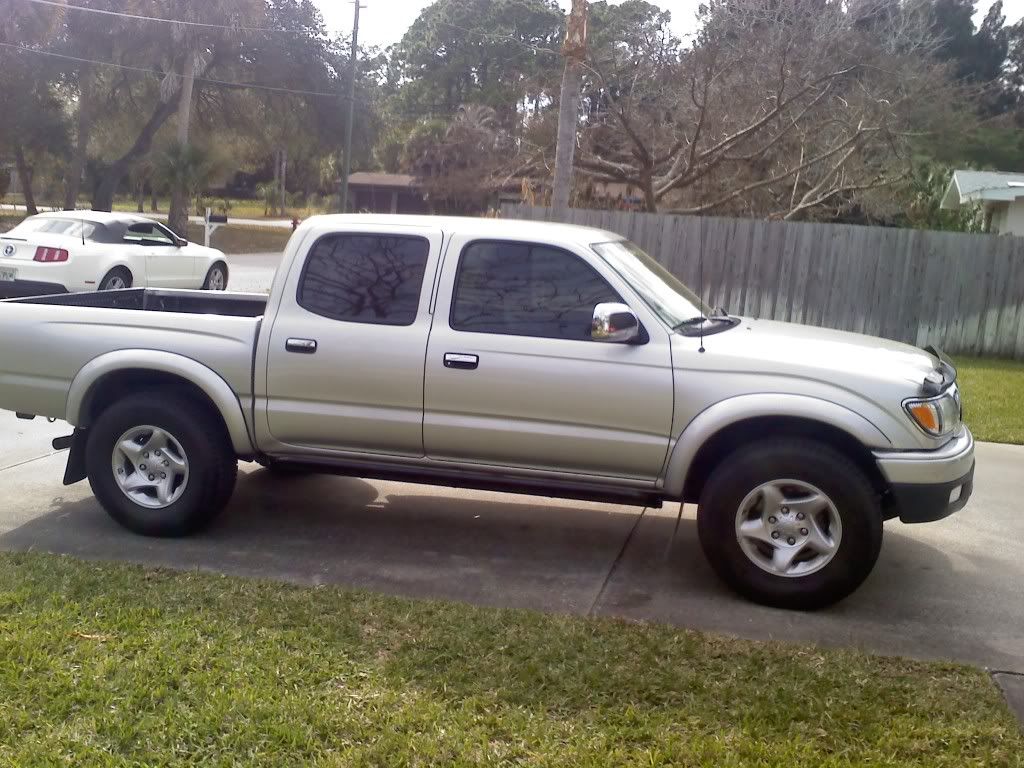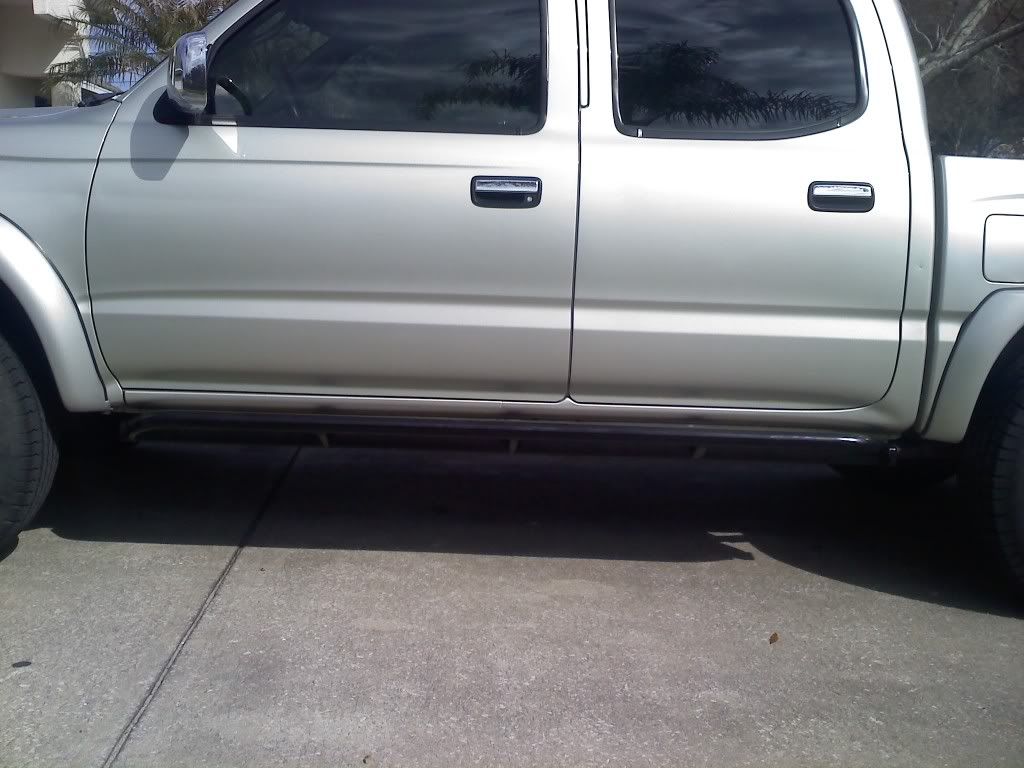 Closeups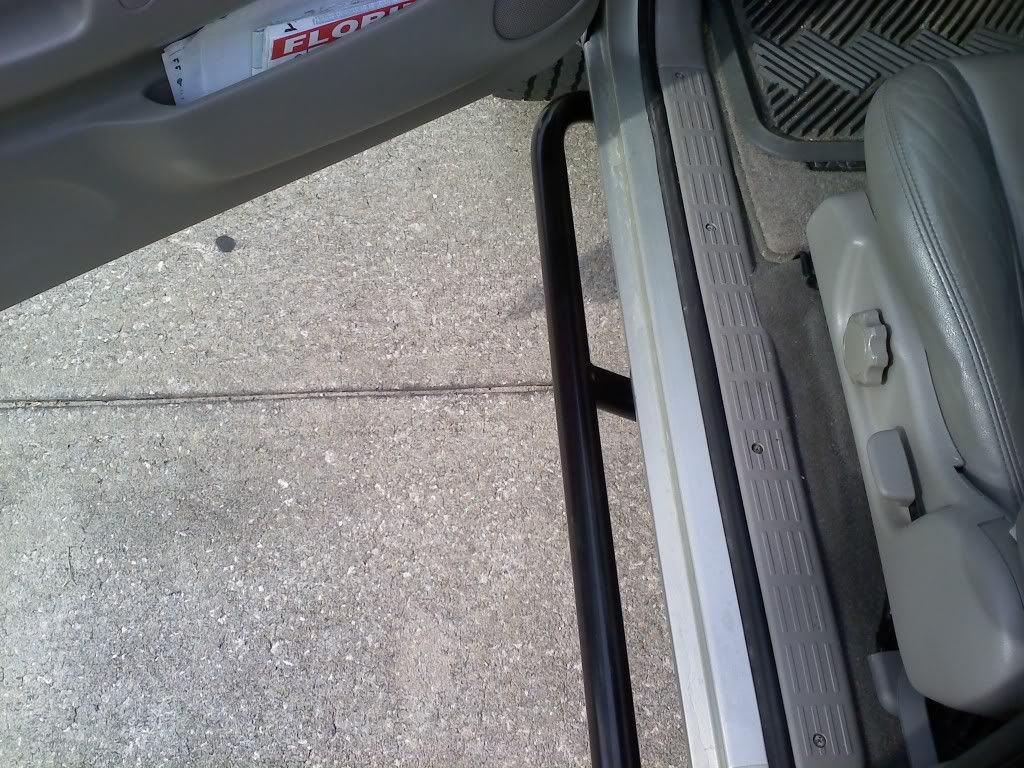 Showing how far they stick out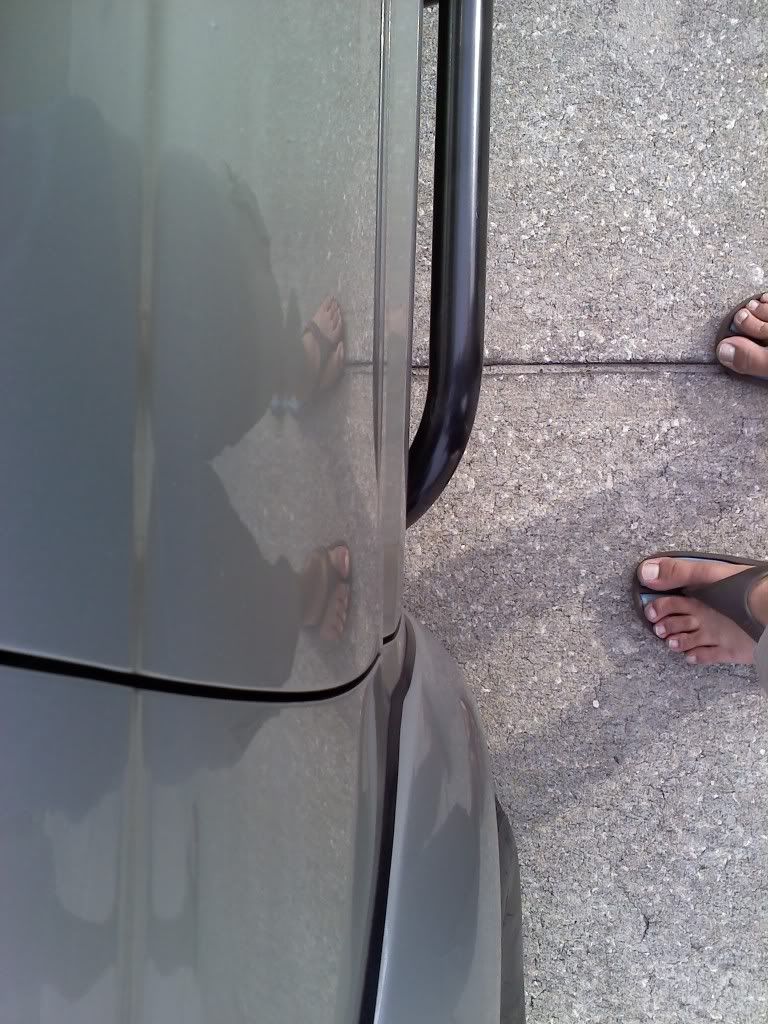 That's it for now, but there's definitely more to come. Stay tuned for updates, and of course comments are more than welcome.
Marc