did a mod day today with a coworker. Helped him change the oil, install new brake pads, and flush the power steering and brake fluids. Then we bed lined my retrax cover. The paint on the bed rails was getting scratched and it looks much better now. This was a really easy mod and will make the rails more durable from now on.
Supplies:
1) 100 & 220 grit sandpaper
2) 2 cans of duplicolor spray on bed liner
3) can of acetone
4) rags
5) painters tape
6) newspaper
We started by sanding with the 100 grit then the 220 grit. Here's what it looked like.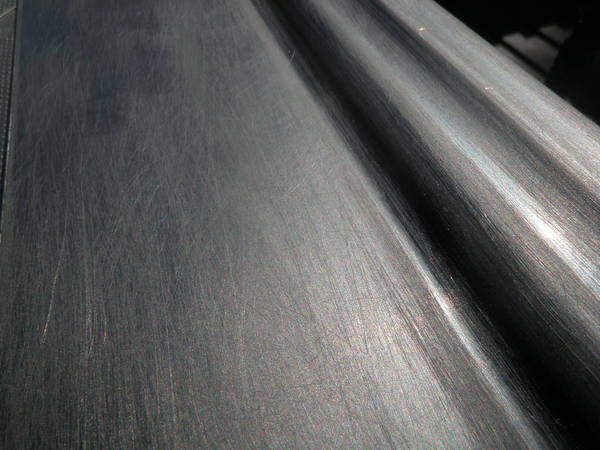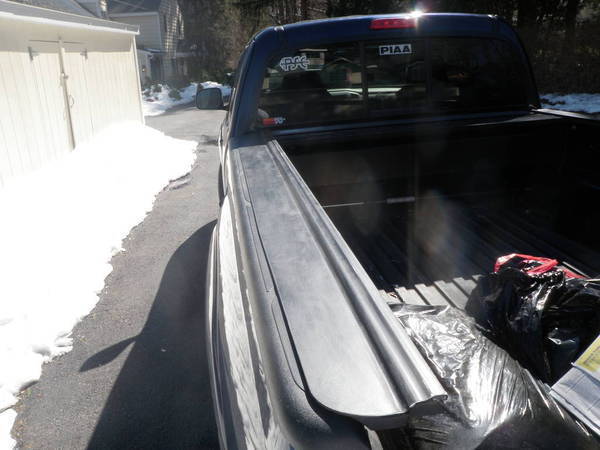 Next we wiped everything off with the rags and acetone. Then taped everything up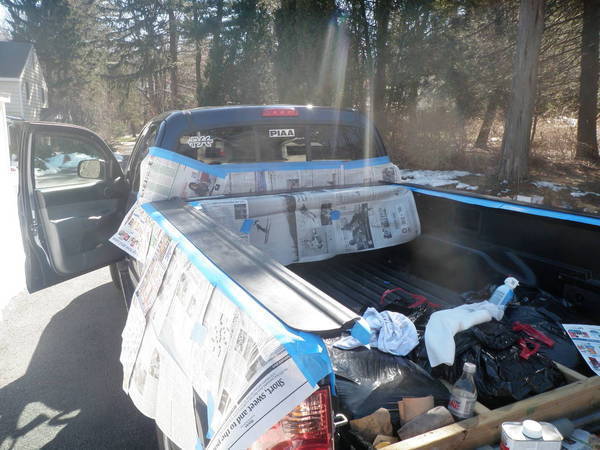 Once the cover was prepped it was on to the spraying. We did 3 coats, waiting 5-10 minutes between each coat. Below is the finished product.
We didn't do the end of the cover because we ran out of tape and it was starting to get cold. On the left you can see what the rails used to look like compared to the right which is now bedlined.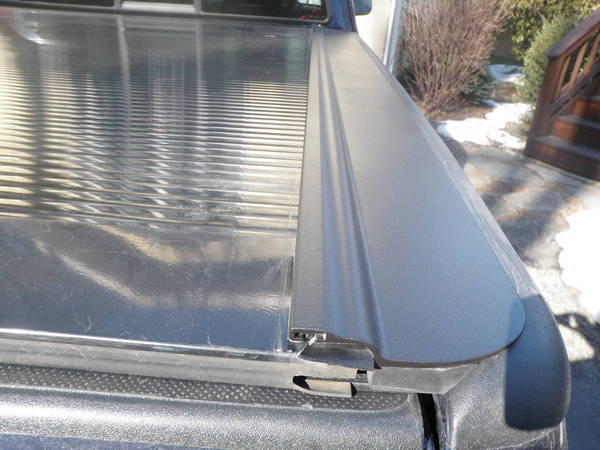 You can see a line where I got lazy and didn't feel like removing a south of the border sticker. I tried getting it off and just gave up after about 30 minutes.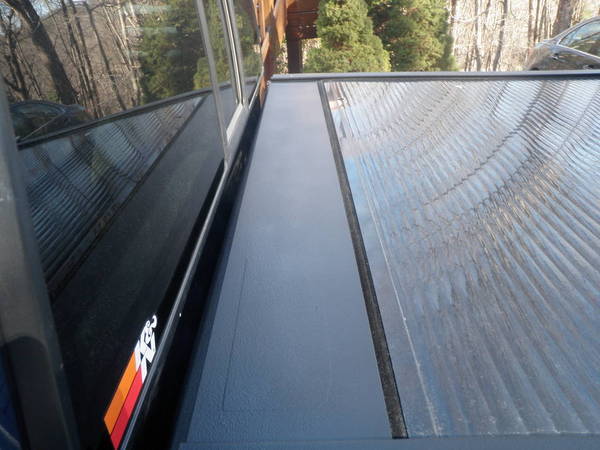 Any ways I think it looks much better and for how easy and cheap it was I'd say it was definitely worth it. PM if you have any questions.