BUILD UPDATE 8/2/11
Haven't been doing much in the past 6 months or so due to work but I did get a nice sound system installed and just put the light bar on last night. Hopefully getting my new front bumper put on soon.
12/25/07 Here's the truck stock. The bow is cheesy i know.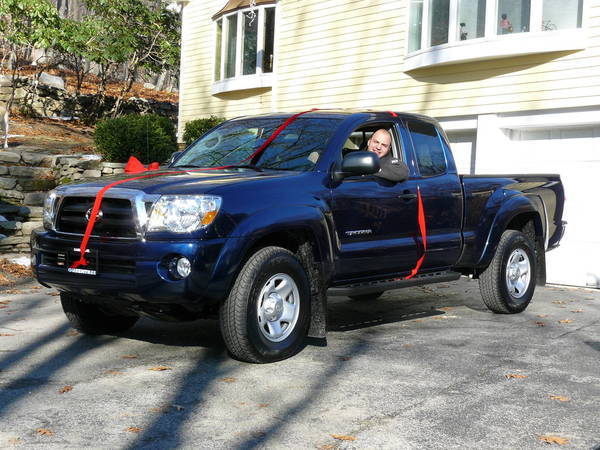 1/15/08
Retrax Cover
and
Pop N Lock Installed
. Perfect for carting some tasty beverages.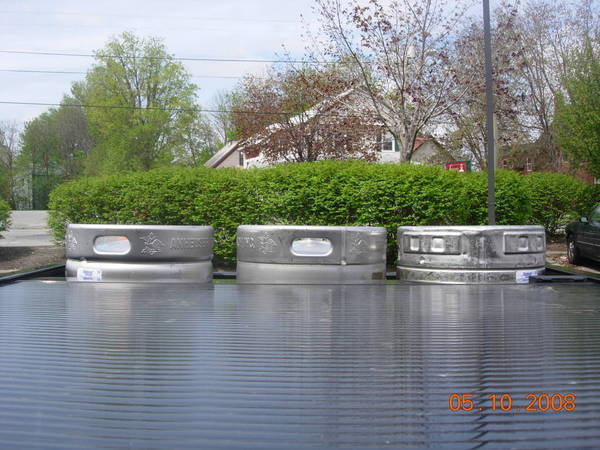 1/20/08 Alpine Head Unit installed with I-Pod integration. I'll get a picture up soon.
4/15/09
K&N Air Filter
to replace stock air filter. Picture of stock intake below with painted engine cover.
4/30/09
Cabela's Camo seat covers
and
Maglite Mod
. The Cabela's covers have great pockets and fit really well.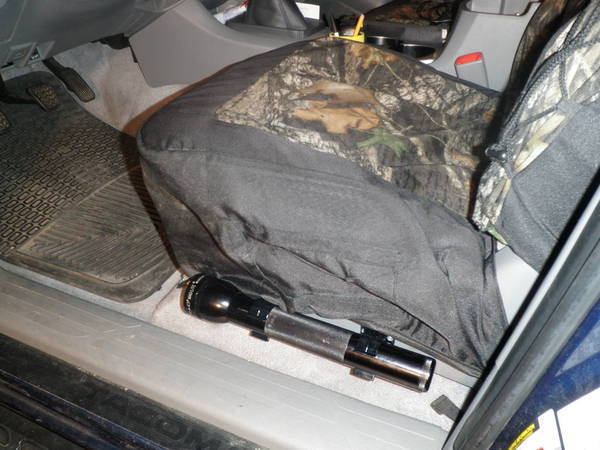 6/2/09
Westin bull bar
with
PIAA 520 ION Fog lights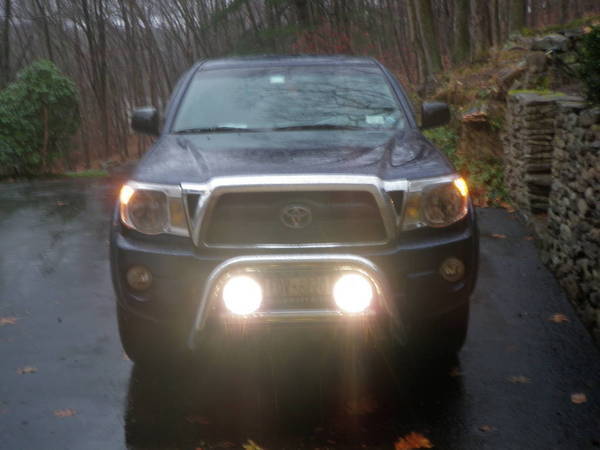 12/5/09
Tailgate Theft Mod
done using a bicycle tube to prevent scratches.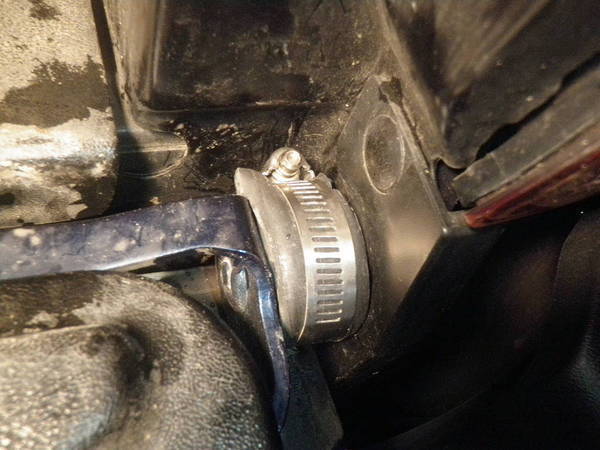 12/14/09
Painted Engine Cover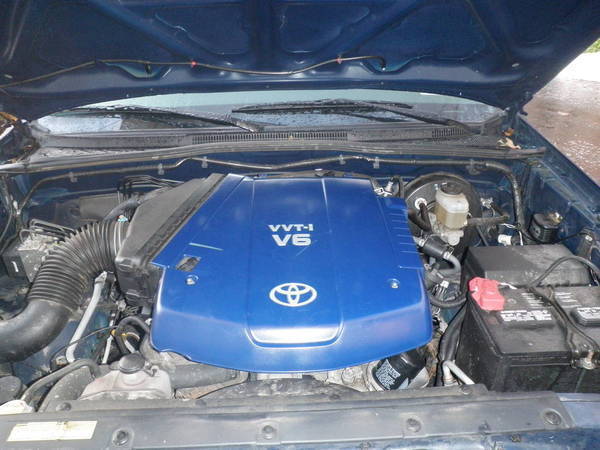 12/18/09
Bridgestone Dueler Revo2s
installed right before that huge storm that dumped 2 feet on Washington D.C.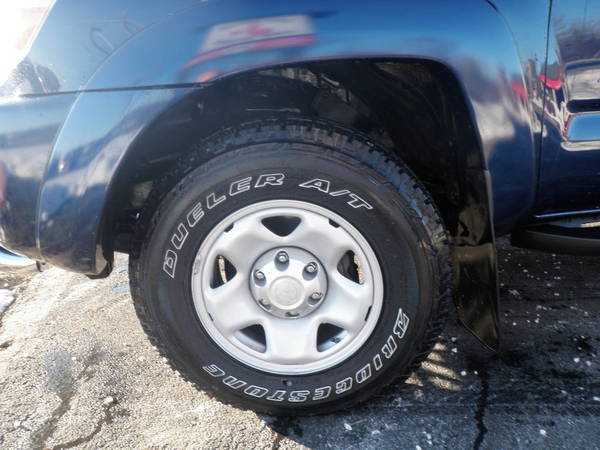 I drove 6 hours down to pick up my girlfriend at the time, right into the storm. I hit snow going over the Delaware got to D.C. with about 4 inches on the ground, picked up my girlfriend and started home. I saw over 20 accidents, was driving in snow for almost 8 hours and I didn't have to put my truck in 4H once. The aftermath.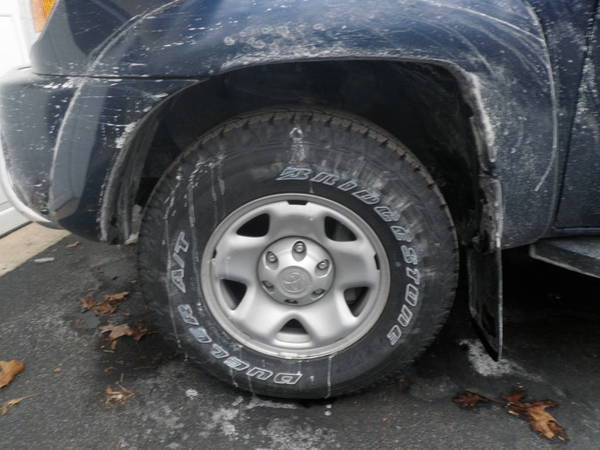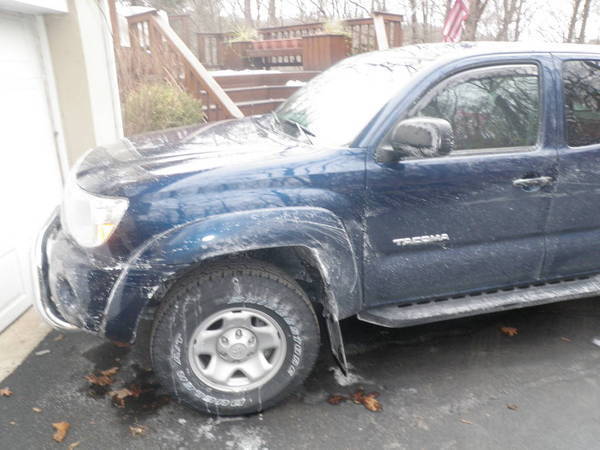 12/27/09
Debaged Tailgate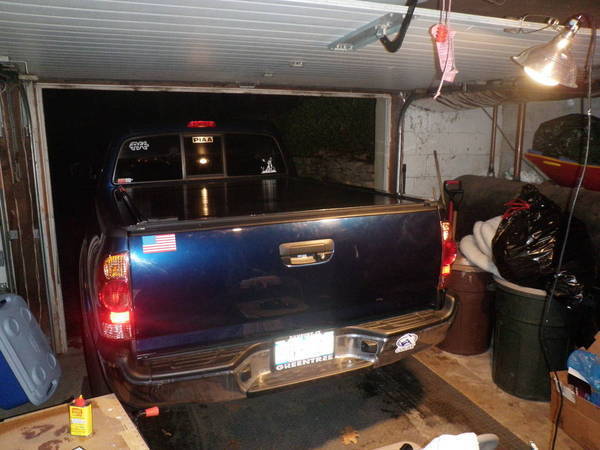 1/16/10
Installed LEDs on Bed Cover
. 1st pic is the switch in the latch.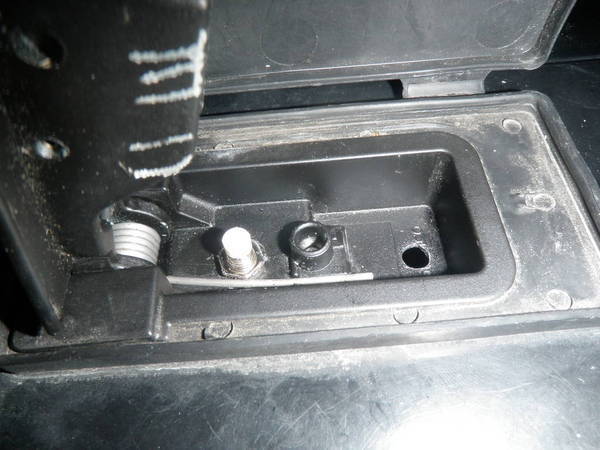 view from underneath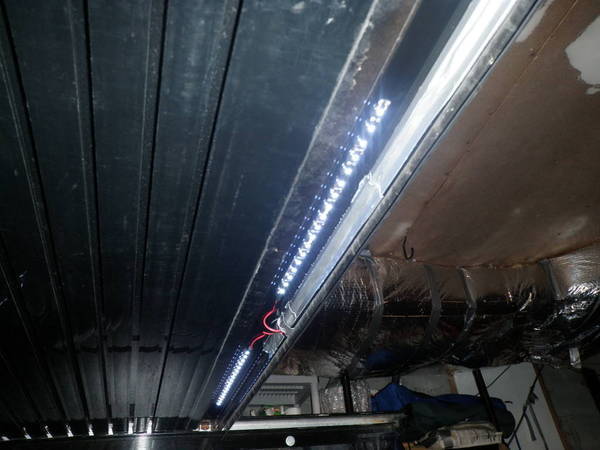 and the bed lit up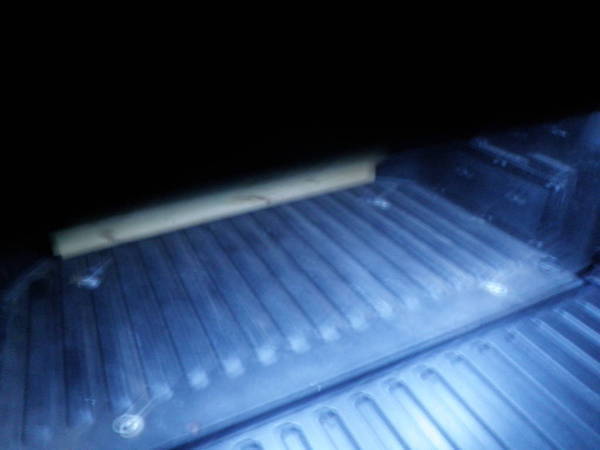 1/30/09
Bought a color matched grill
and
installed a Grillcraft mesh insert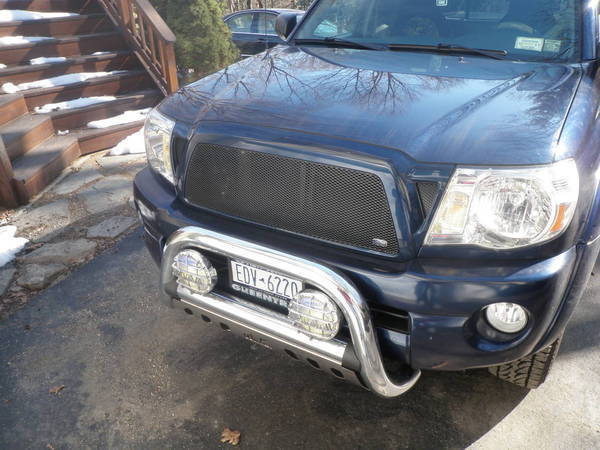 3/6/10
Short Antenna
from
AutoZone
to replace stock antenna.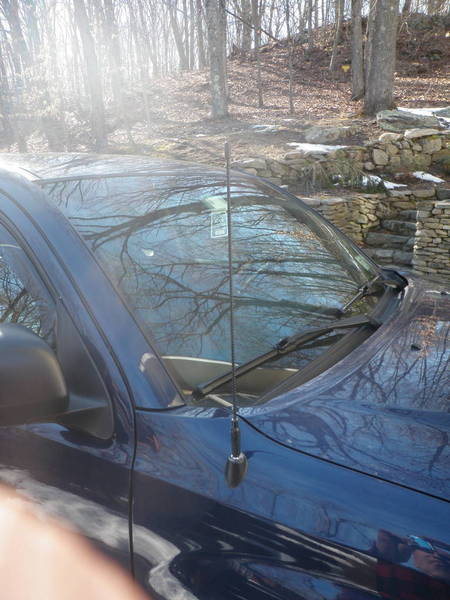 3/6/10
Bed-Lined Retrax Cover Rails
...write up here -->
http://www.tacomaworld.com/forum/2nd...rax-cover.html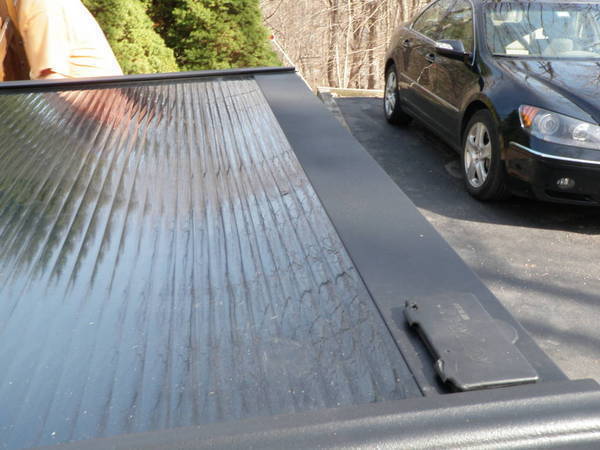 close up
3/13/10
Installed TRD Cold Air Intake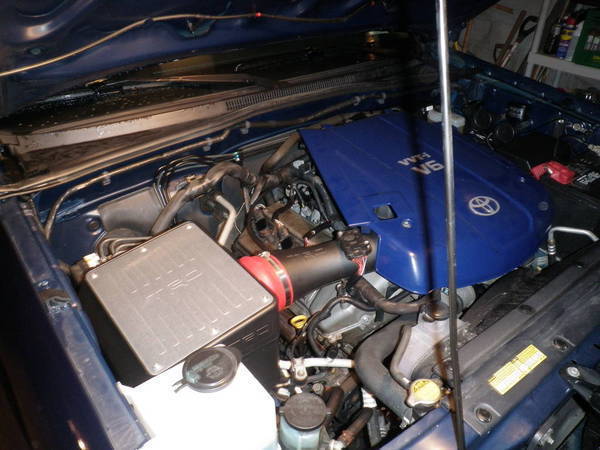 3/14/10
Bed-Lined Cab Handles
picture of both handles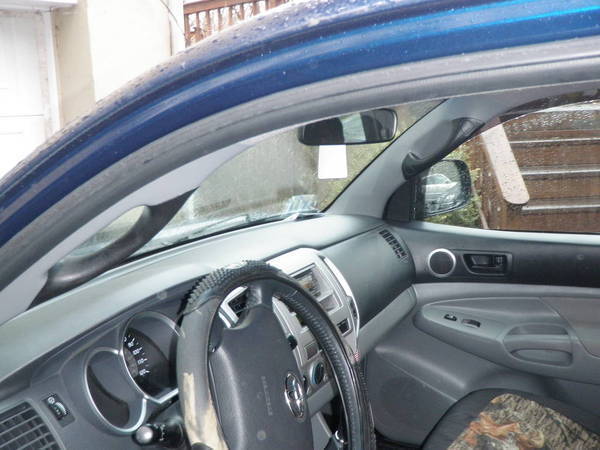 passenger side handle close up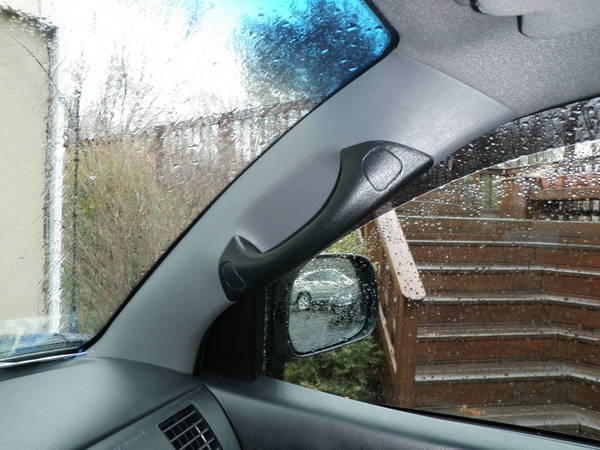 driver side handle close up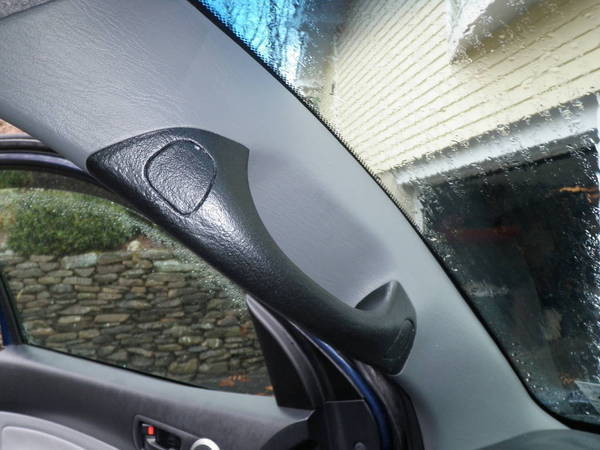 3/27/10
Painted Window Switch Panels Black
driver side panel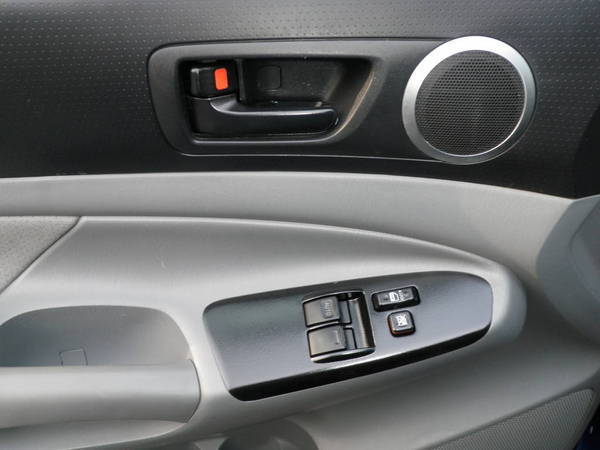 passenger side panel and bed-lined handle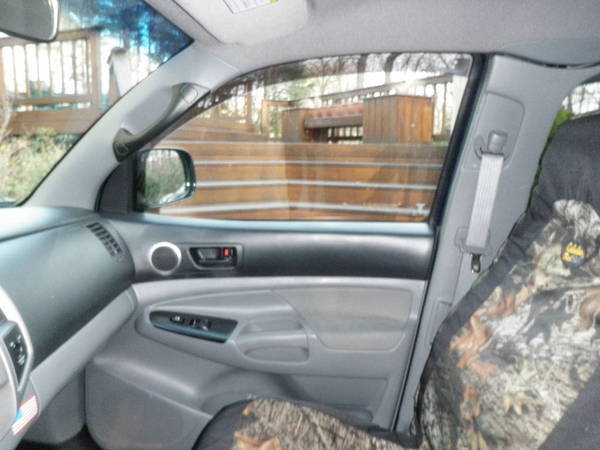 3/30/10
Toyota Emblem
added to grill. I used zip ties and just eyed it up.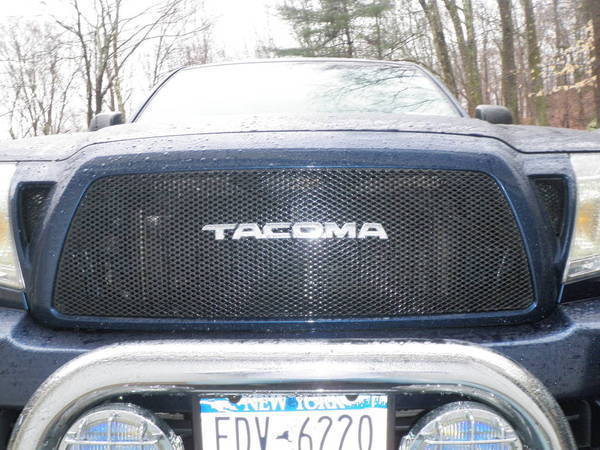 5/5/10 - 5/9/10
Stealth Wheel Mod
using Duplicolor bed-liner. This took a few days and I did a write up on it.
http://www.tacomaworld.com/forum/whe...-write-up.html
Close up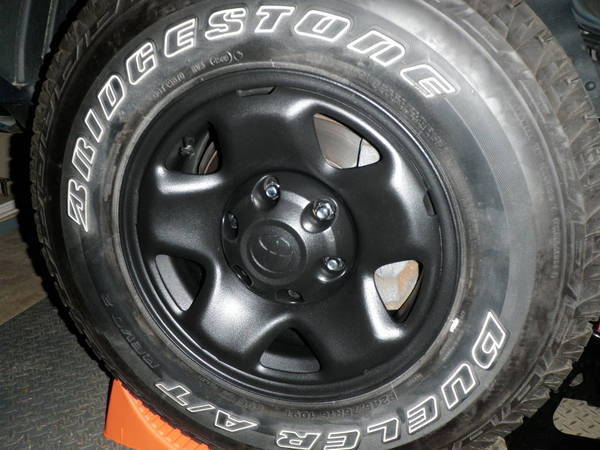 Passenger side, you can also see that I removed the stock running boards.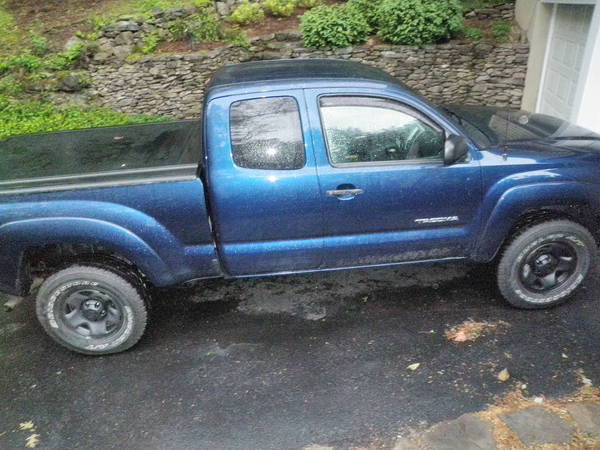 drivers side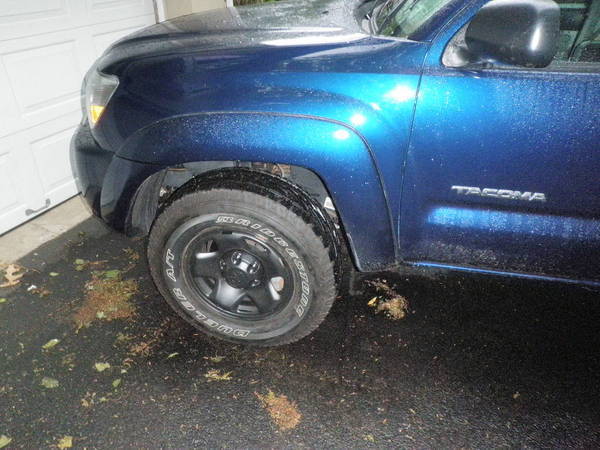 5/21/10
Coverking Neoprene Seats
ordered through the Costco sale. I ordered the black with charcoal insert.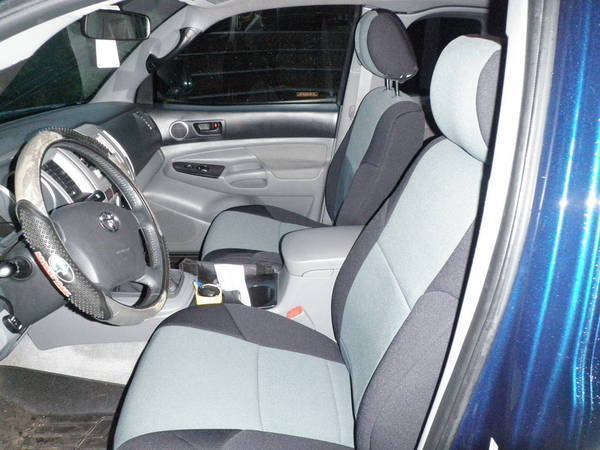 I wasn't happy about this rando flap just chillin in the back there.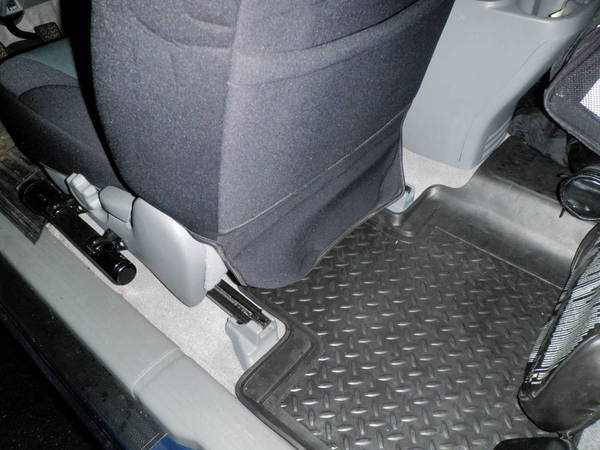 Plain seat looks weird...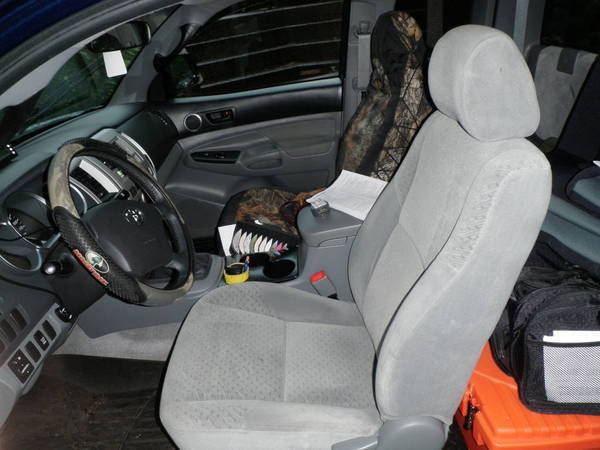 7/20/10
'09 LED Tails
installed. Picked them up from GQJET for a great price and he did a great job packing them. My stock ones are up for grabs.
7/27/10
Jardine Cat-back exhaust
installed with the black tip. I used Rustoleum's High Heat BBQ paint.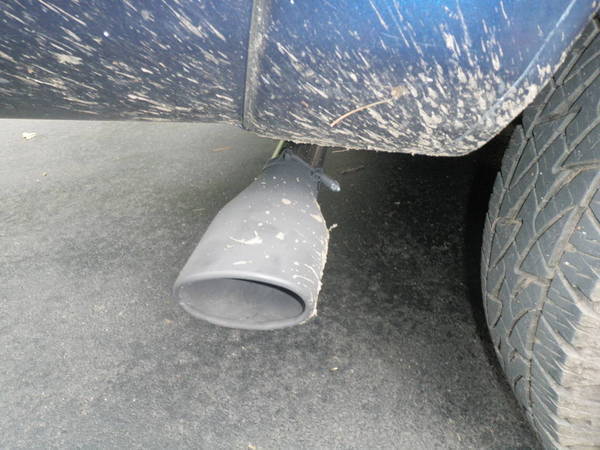 video of the exhaust...guess I should've moved the camera off to the side a bit, good thing its an olympus tough and could take the impact.
http://www.youtube.com/watch?v=p92swWOtRd8?fs=1
7/27/10
Narrow Set of Beefed Sliders
installed after bed-lining them. I probably put about 4 coats on just to be safe.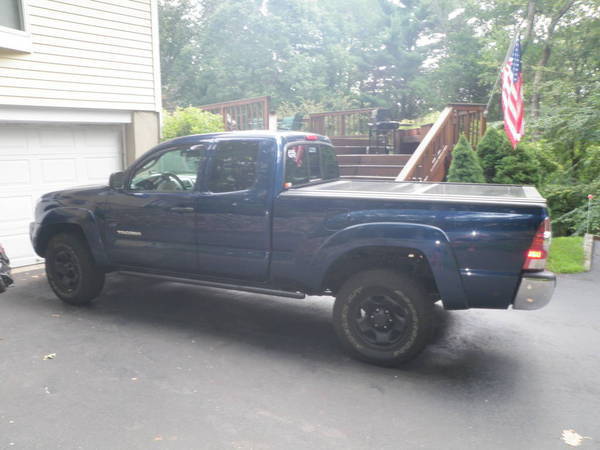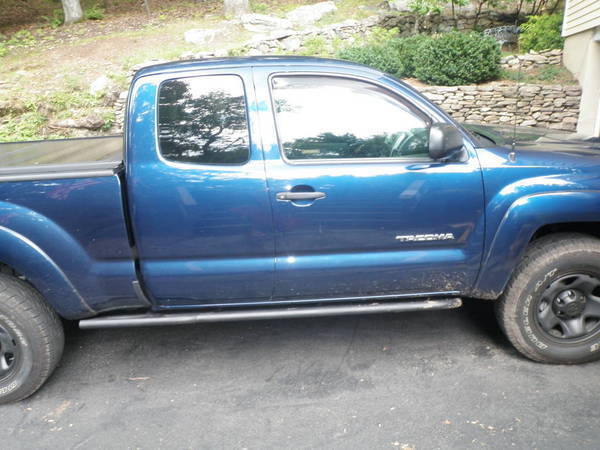 1/1/11
BHLM
After trying the BHLM twice unsuccessfully I just bought myself a pair of BHLM from Octane Motorsports for Christmas. Bit pricey but worth it.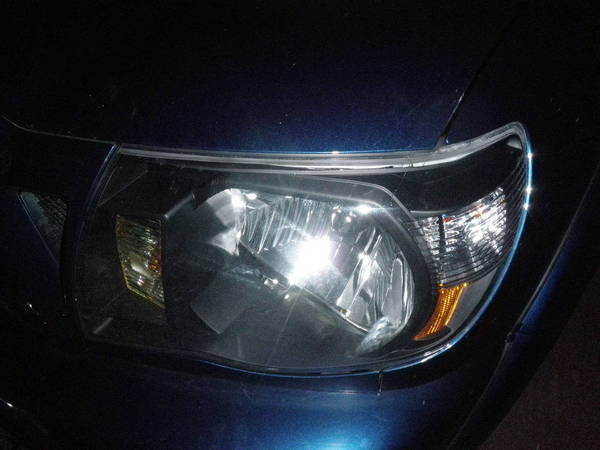 1/1/11
HIDs
Took advantage of SlimCubby's groupbuy on HIDs and got a pair of the H6 Bixenon Slim Digital Ballasts and H10s for the fogs.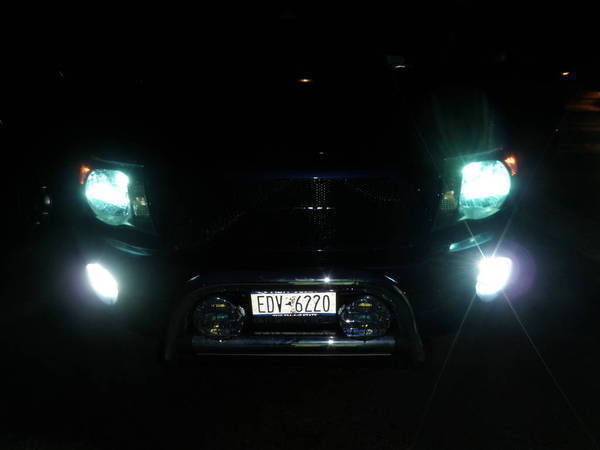 2/7/11
Foglight anytime Mod
Can't believe that I was hesitant to do this mod earlier in my modding days. I was scared I'd cut the wrong wire and screw something up. Couldn't be easier although I did not use a quick splice and that was a pain. Would'be taken about 5 minutes if I had a quick splice.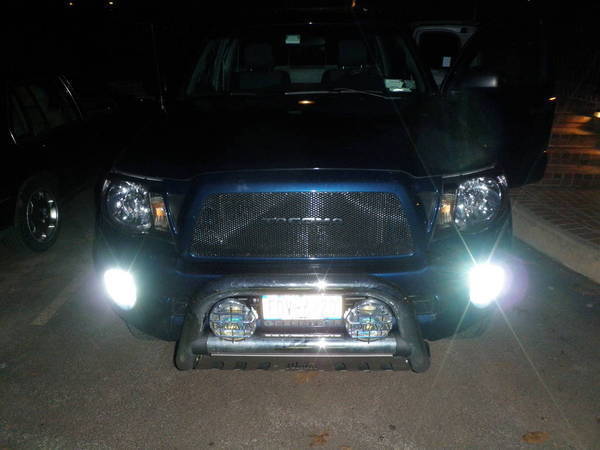 BHLM...check (finally)
complete HIDs... check (now I can actually see at night)
2/7/11
Removed Bull Bar and Installed Light Bar
I think this is a much cleaner looking now and the light bar took less than 5 minutes to install. The PIAA lights were a pain to get off the bull bar but it was well worth it. I will be looking to sell or trade the bull bar in the near future if anyone is interested.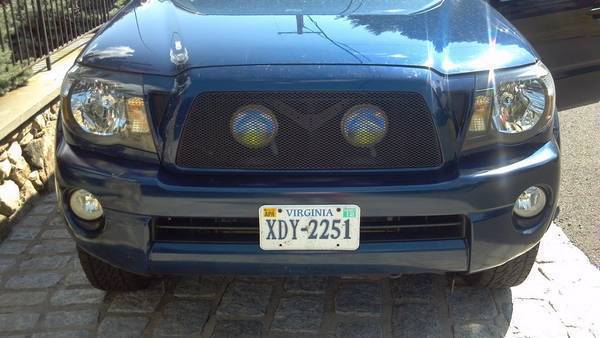 Next up....
•New back bumper
•Complete hood LED mod
•Paint and install new front bumper (mine currently has a small dent and the grill doesn't line up with the hood perfectly)
Thoughts for the future...
•Get the windows tinted
•Who knows...
Let me know what you guys think. Suggestions and recommendations please.