It's big, black and requires 4 rubbers. It's NeoMoose's Taco.
This was my truck as I drove it off the lot back on Dec 1 of 2009.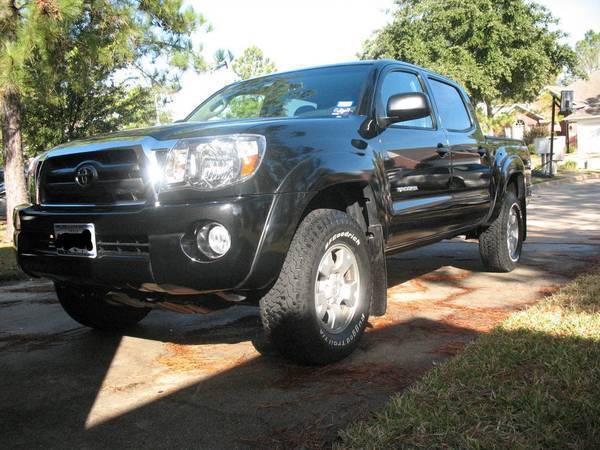 I've thrown together some small work on it so far. I've added some Luverne Nerf Bars. Got em cheap from forum member RU55ELL. The front mud flaps came off at the exact same time. Two for one picture, baby! What a value!!!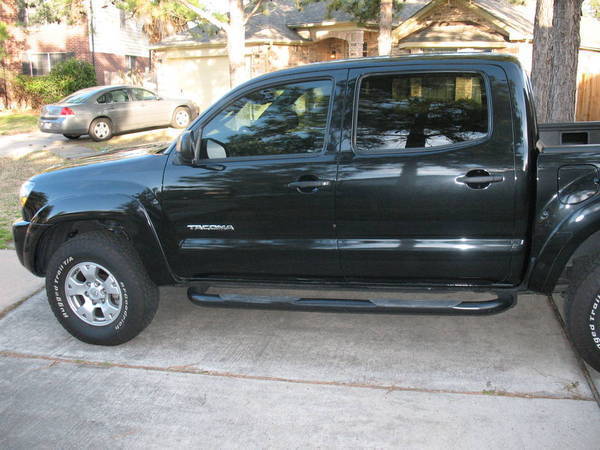 A Kenwood eXcelon x993. Basically the top of the line Single-DIN unit that they make. It makes the factory speakers sound a LOT better. I've trained it to only play the finest of metal. I ran the bluetooth mic up through the pillar and it sits right above the rear view mirror. You wouldn't even notice it unless you were looking for it. I considered that the crowning achievement of my stereo install.
There's an aFe Pro Dry S
air filter
in the engine. No pics.
And finally to cap it off as it stands right now (3/15/10), here are some pics of it after a DELICIOUS hand-applied Turtle Wax coating that I just put on it today. Also notice the freshly tinted front windows. $65 at Tomball Tinting with a Lifetime Warranty. They did FANTASTIC work.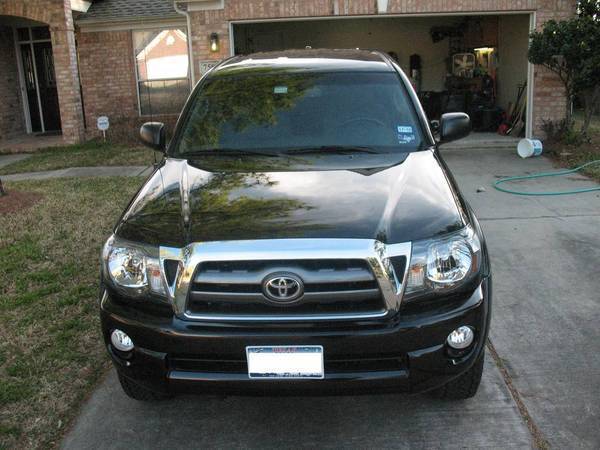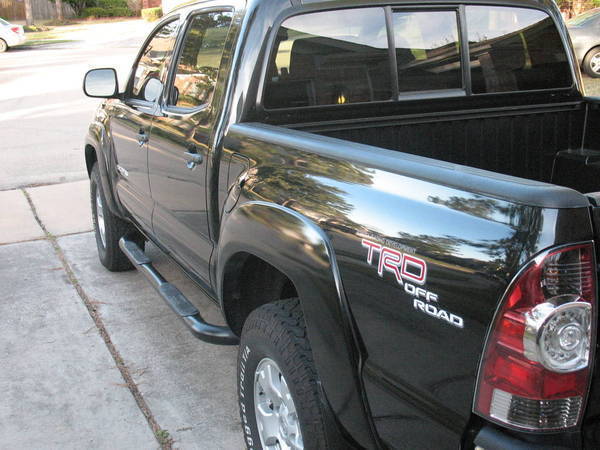 UPDATE 3/16/2010 -- Performed the anti-theft tailgate mod. If you really want a pic,
here ya go
!! I'm not going to junk up this post, so there's the gallery link.
UPDATE 3/28/2010 -- Installed OEM Brush Guard.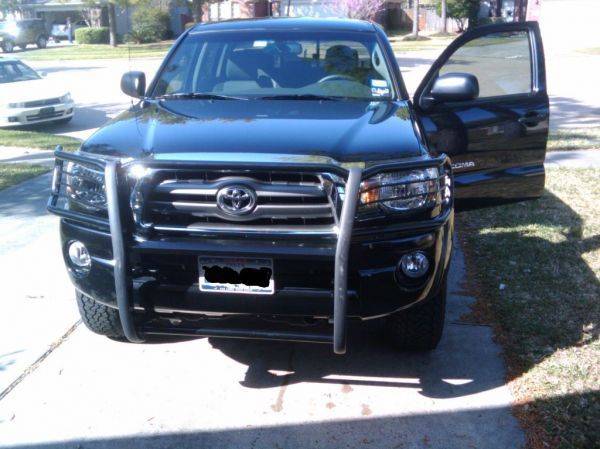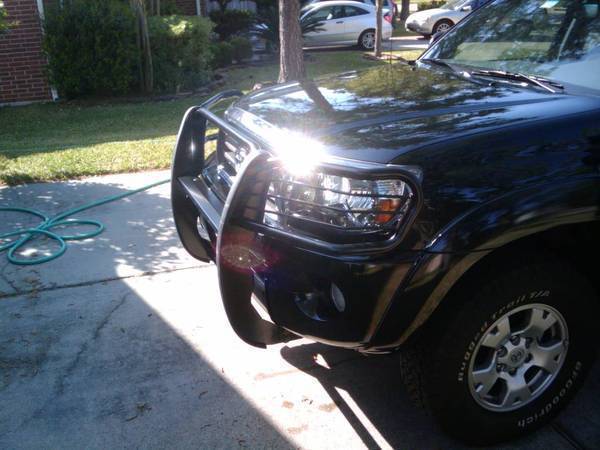 UPDATE 4/11/2010 -- Today I installed Kenwood KFC-1693PS speakers in the front and Kenwood KFC-G1620's in the rear. They are MUCH clearer than before, albeit not as loud as the factory speakers at the same volume. All in all, I am very pleased with the way my Taco sounds now.
What does the near future hold? Some bed lighting, a speaker/subwoofer installation, and some improvements on the interior lighting. I also keep meaning to get SockMonkey's TRD Urban Assault decals for the bedside to replace the TRD Offroad stickers, but damn if I don't forget to get a money order every time I am at the store. I also really want a TacomaWorld sticker but haven't even been able to figure out how to get one!!
Once it's paid off in a few years I am going to tackle the sunroof and a CAI+Exhaust combination.