Alright, I got this baby, may as well mod her.
Name:
Lucille
(in honor of B.B. King. Random, I know. And yes, I'm white.)
Type:
2007 Regular Cab 2TR-FE Manual
Mod List
Performance
Alpine Supercharger
Doug Thorley header
Gibson cat-back exhaust
Hellwig anti-sway bar
PLX Wideband A/F meter
Backwards helper leaf 'traction bar'
Appearance
Debadged
Blue interior LEDs
Other
Roll-up
tonneau cover
Wind Shields for windows
Bug Shield
Toyota rubber mats
Notes
I promised myself that would not make any appearance modifications until I spent my money on performance parts. (Debadging doesn't count, it was free!) However, I like shiny things, and I like the color blue. So I ordered 3 LEDs, attached them under the dash and bench seat, then wired them behind the plastic in the truck up to the dome light. They turn on whenever the dome light does (open door), fade out like the dome light does, and are powered by the dome light. No splicing/tapping needed!
Supercharger Review
See full discussion here (go towards the end of the thread):
http://www.tacomaworld.com/forum/4-c...ercharger.html
Basically, if you really want a supercharger and have the time and patience to fit it, go for it. Otherwise, wait for
URD
's kit.
Fresh Coat of Wax: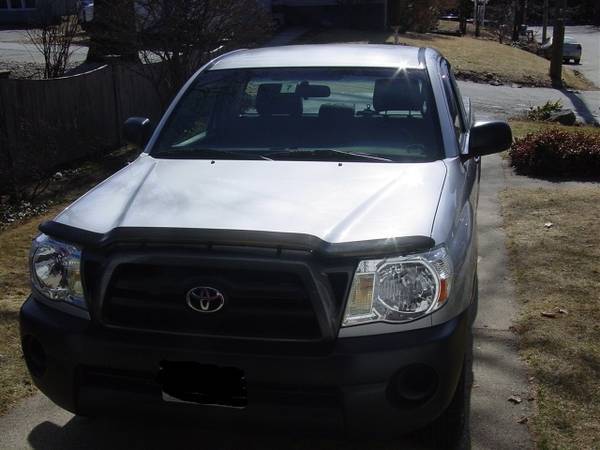 Blue Interior LEDs: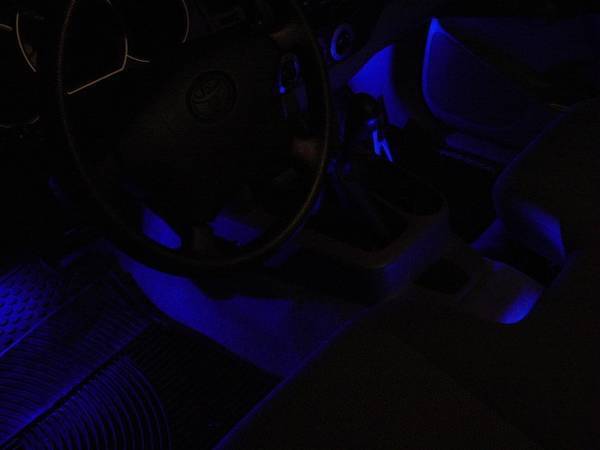 Backwards helper leaf 'traction bar' mod
PLX Air/Fuel wideband gauge:
Alpine Supercharger: