This was my first brand new truck and I love it.
2008 Toyota Tacoma Double Cab with Sports Package and Limited Slip Differential comes in handy when going snowboarding :-) Bed extender, tube steps, wheel locks, spare tire lock, and road kit from dealer.
December 24th 2007 I drove her home for the first time. Had 11 miles on her when I drove off the lot. Updated 12-14-2010 38,250m miles however with the 285 tires installed more like 40K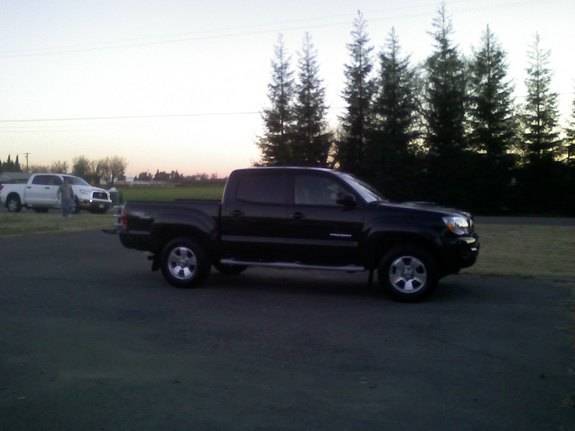 I began working on the interior first with an all new sound system.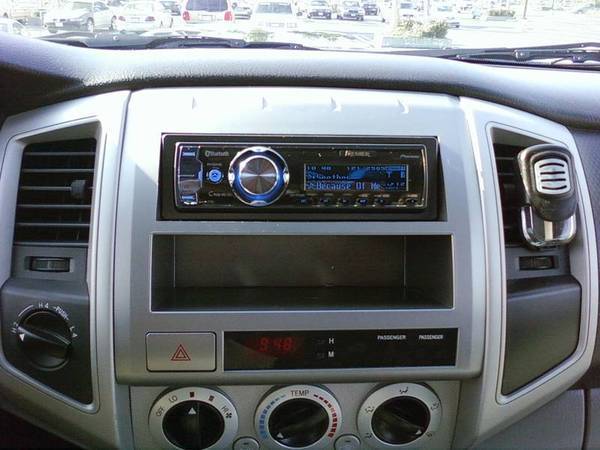 Scocshe Dash kit with pioneer 790BT bluetooth pictured here and ipod hooked up. Premier Amps and subs with Dynamat lining the rear wall and doors to limit any rattle! New Premier D series 6x9's and 6.5's in the doors. Ugraded infinity tweeters upfront.
Wet Okole Seat Covers!!!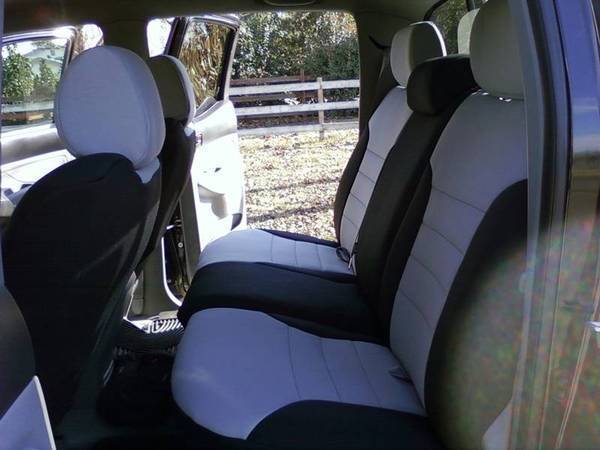 Had her a year and finally got my lift installed :-) It is a Readylift 3" front spacer with differential drop and 1inch rear blocks. I did this myself with some help from my step dad. Never really worked on a vehicle before but it was a lot of fun and a pain in the ass at the same time. Lots of troubleshooting to deal with but I am glad I did it myself.
BEFORE:
AFTER: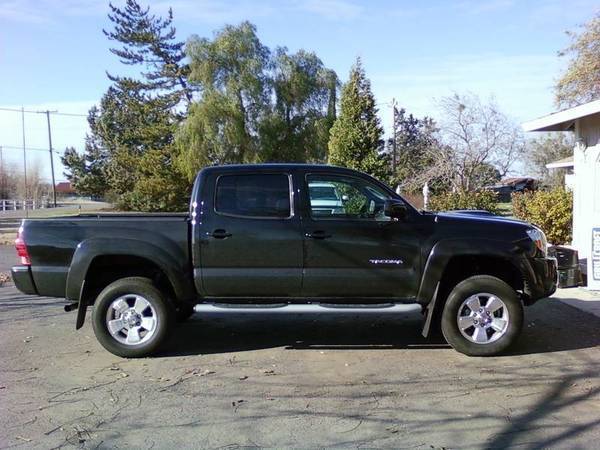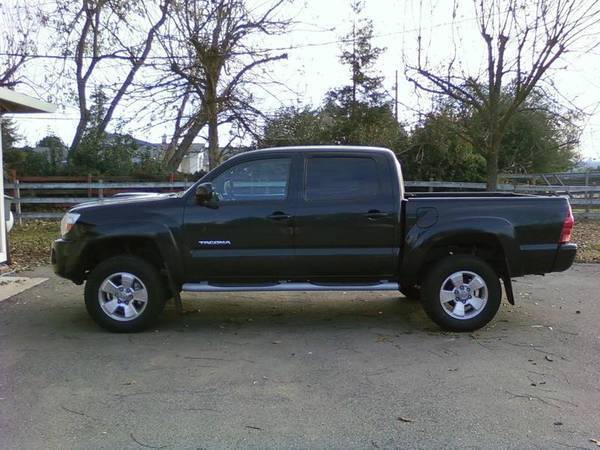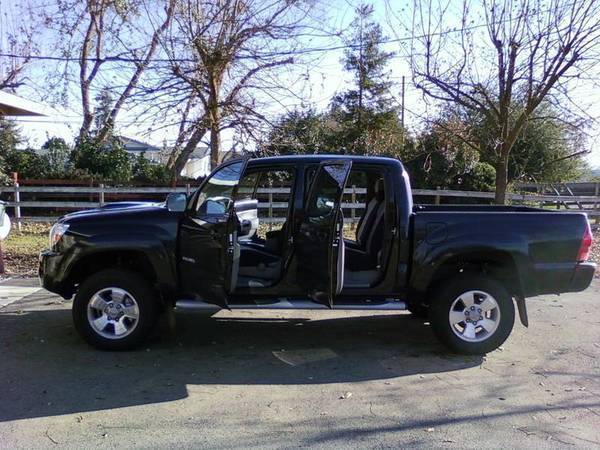 New GrillCraft grille and Black Headlights (a bitch to install)
BEFORE: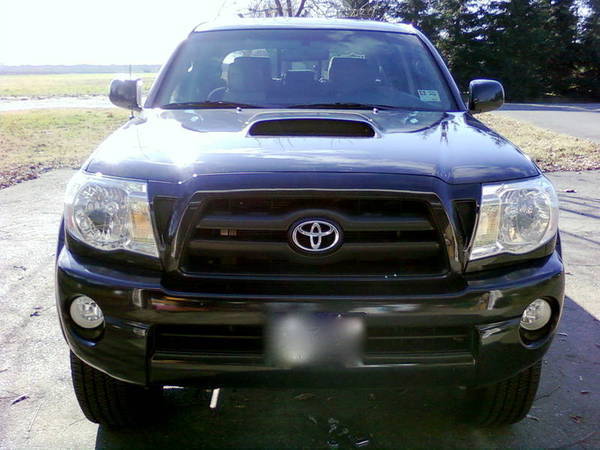 AFTER: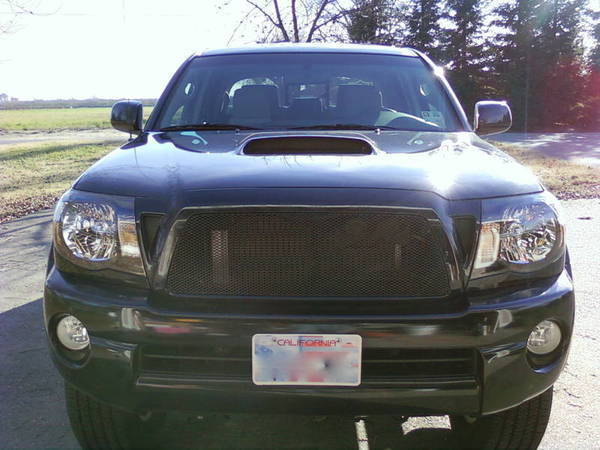 How sweet it is!!!!
Newest edition the Devil Horns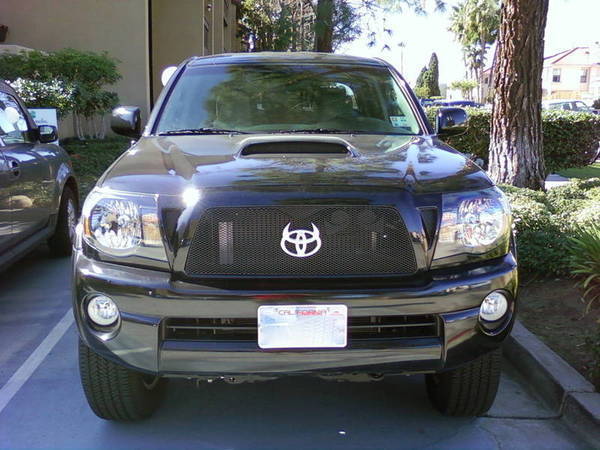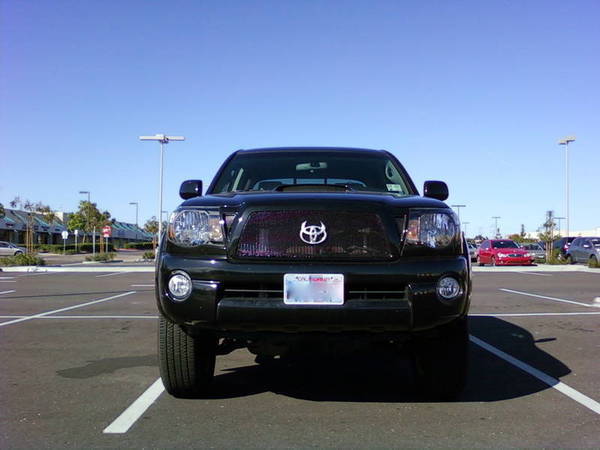 And the ultimate upgrade 285/70R17 Nitto Tera Grapplers and Liquid Metal Gatlin Wheels in Matte Black.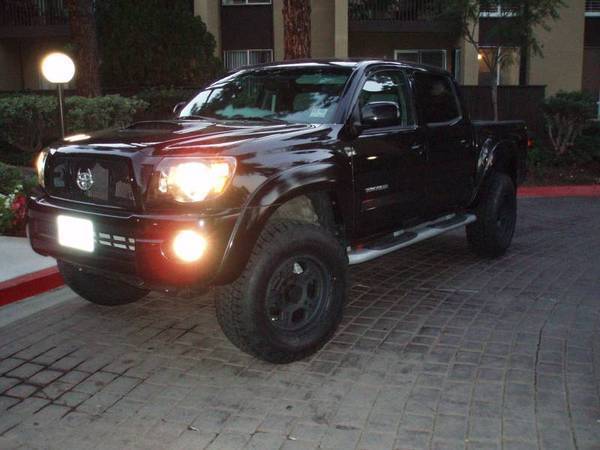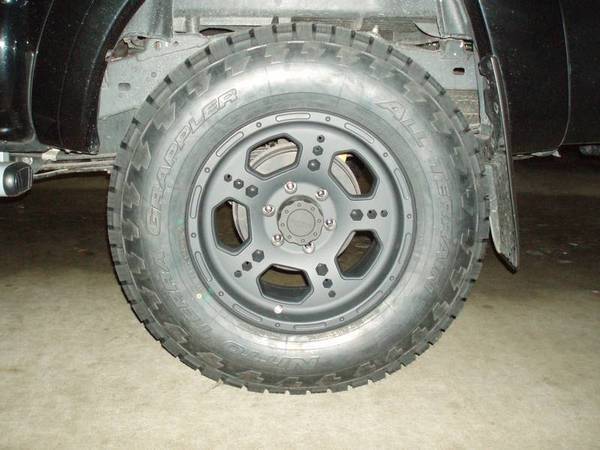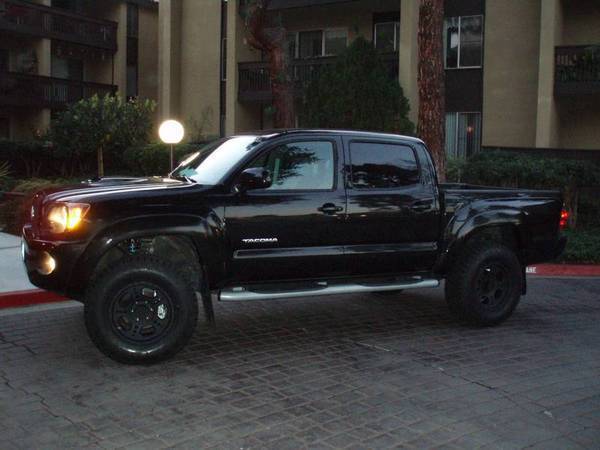 Few more random pics: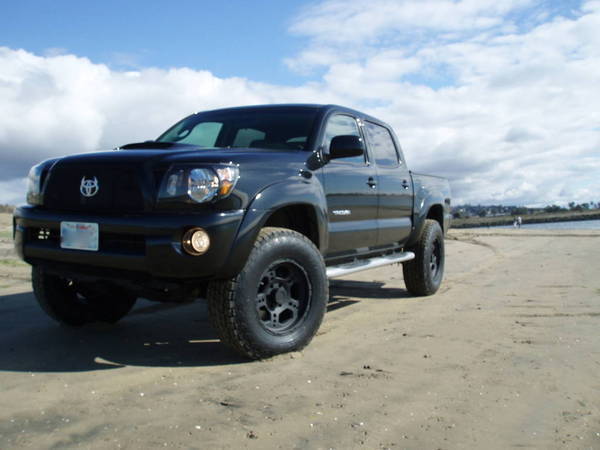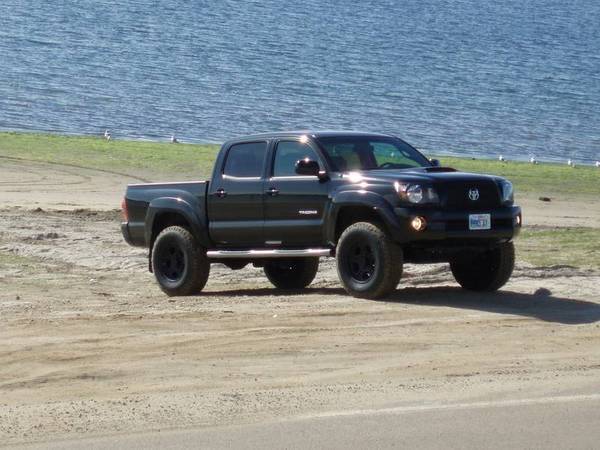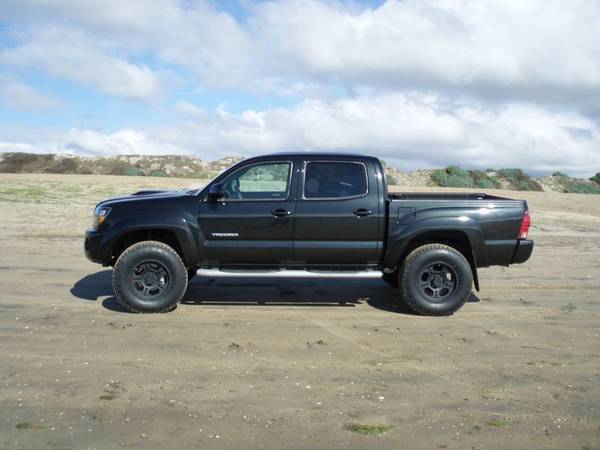 After riding around on the spacer lift I realized that it was not for me and upgraded to
Icon
Coilovers and TC UCA's also put Billy 5100 in the rear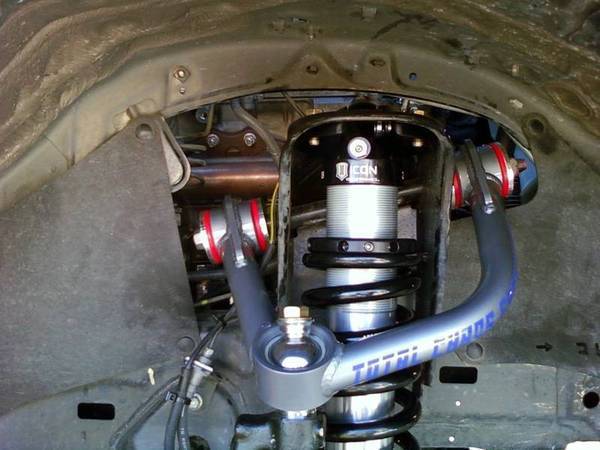 Added Flowmaster dual Exhaust 50 series! Sounds good and can already tell and increase in HP when I hit the gas! Had some trouble when going over bumps and having the drivers side pipe getting caught on the leaf pack and falling off. I drilled a hole thought the hanger and used a washer then placed a nail through hole and bent it back making a cotter pin. No way its coming off now :-)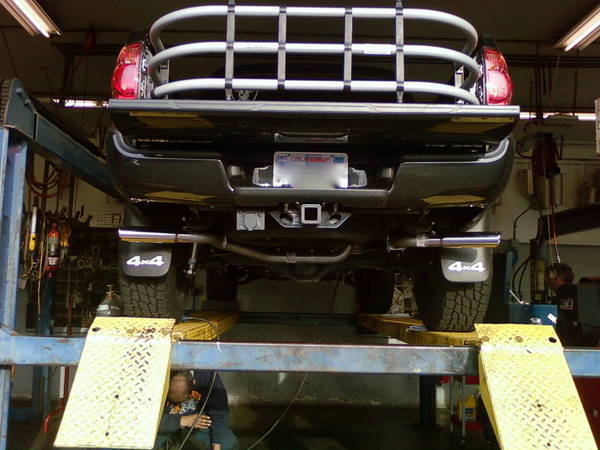 Bought a 20ton bottle jack from Kragen for $30 and it will go over 17inches. Stock jack would not work with 3 inch lift.
Got tired of the black wheels but loved the style of wheel so I went with it in chrome:
Before: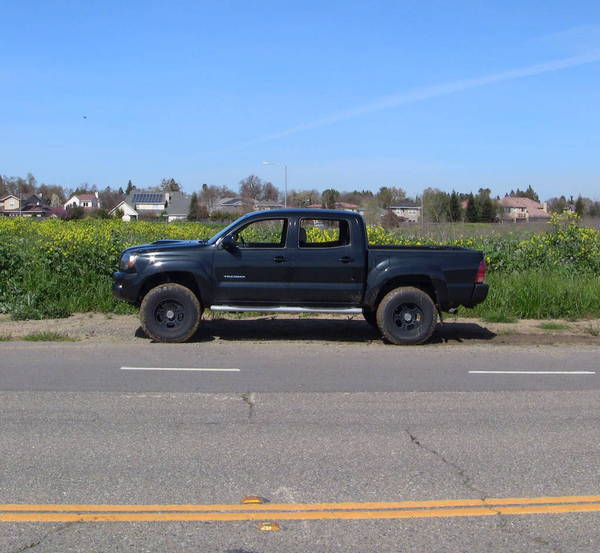 After: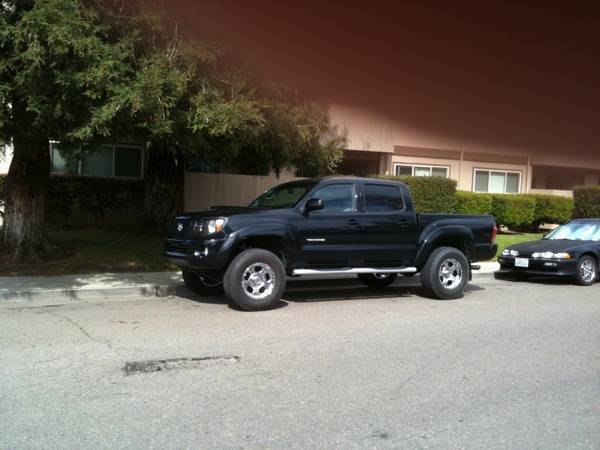 Some more pics of the truck waxed and looking sweet with smoked headlights and new decals. Fortunately and Unfortunately I had to have the bed repainted due to some vandalism and had the guy put some sockmonkey decals I had bought on after the paint was done. Well the shop screwed up the color due to some variant in the code and had to repaint it. I didnt like the sockmonkey decals in Grey however and got a new set in black which I absolutely love. Also the smoked head lights deal was not what we discussed at the shop either and had that reversed. Still had 1 inch rear block in these pics below, nose up a little.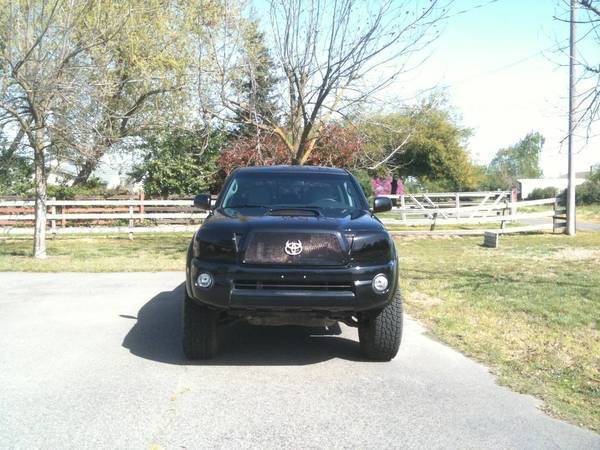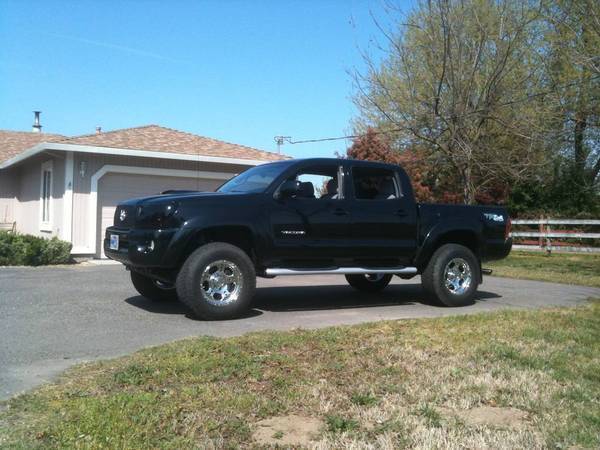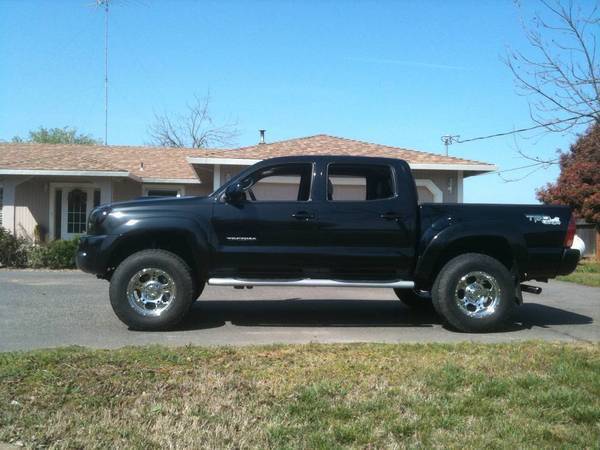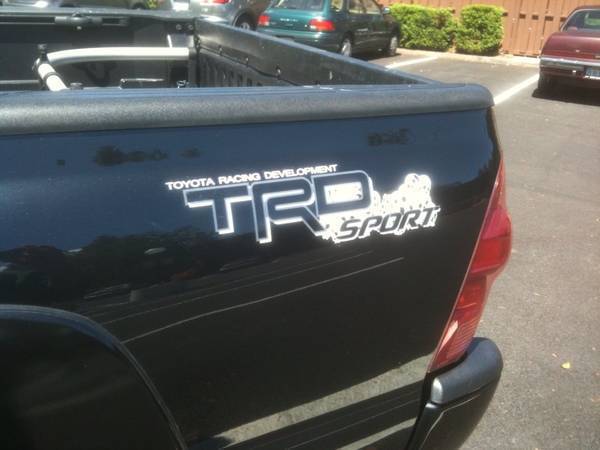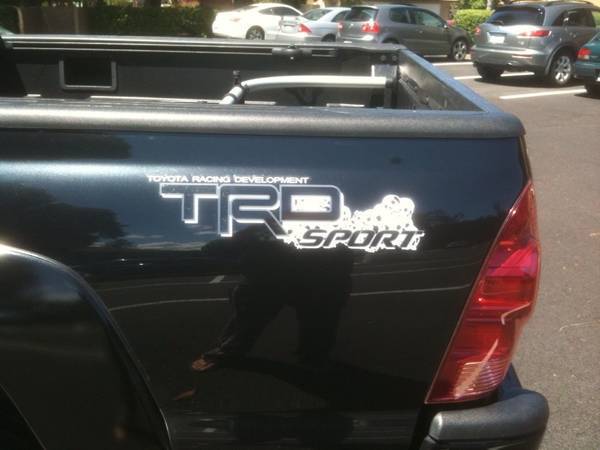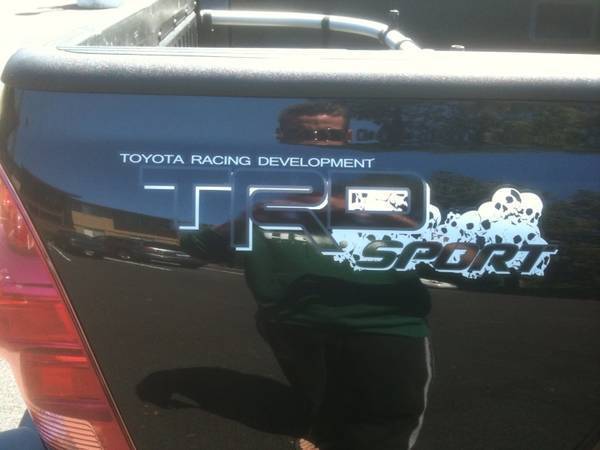 Debadged the Tailgate this weekend. Took off the SR5, V6, and Toyota badges but left on the Tacoma badge. Going to relocate the toyota badge to the dash.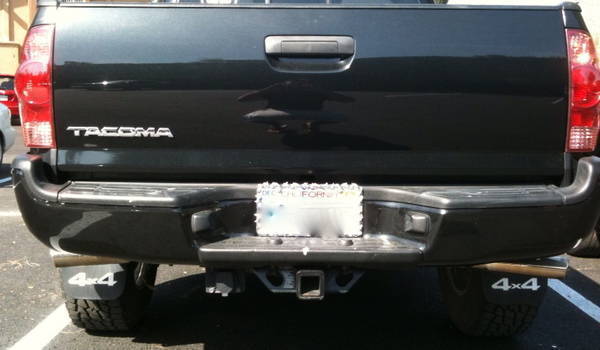 HID headlamps installed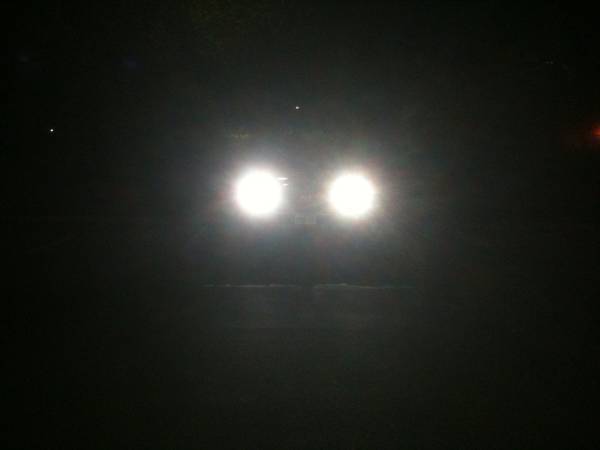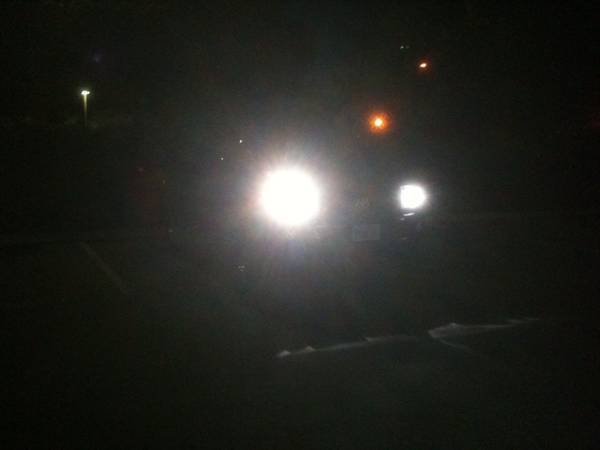 FEEEEEED MEEEEE!!!!!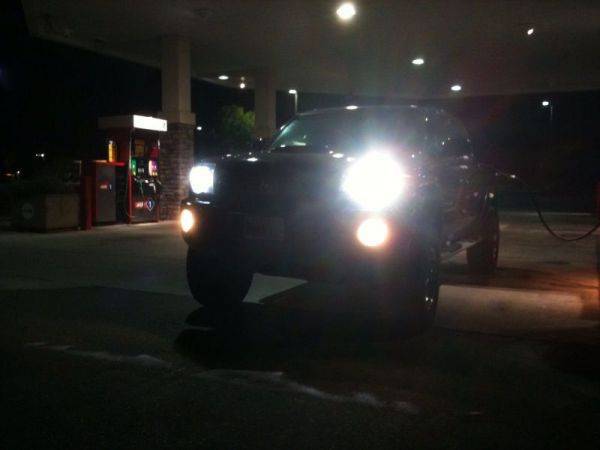 Total Mods:
- Complete overhaul of sound system
- Wet Okole Seat covers
- Grill Craft grill
- Black Headlights
- Devil Horns emblem
- Flowmaster 50 series duel exhaust
- Icon Coilovers for 3inches of lift
- Total Chaos UCA's which improved handling dramatically
- Rear 5100 Bilsteins
- Rear 3 inch block
- Differential Drop
- Sway Bar Relocate Kit
- 285/70R17 Nitto Terra Grapplers
- Matt Black Liquid Metal Gatlins (previously)
- Chrome Liquid metal Gatlins 17x9 with -10mm offset Now
- Hoseclamp on tailgate and Washer
- Chained+lock on bed extender
- Window Decals
- Removed plastic storage bins for added storage room!
- New sockmonkey TRD Sport Decals
- Debadged tailgate
- HID headlights 6000k
- Chrome License Plate Covers
- More to come!
Some Off-Roading: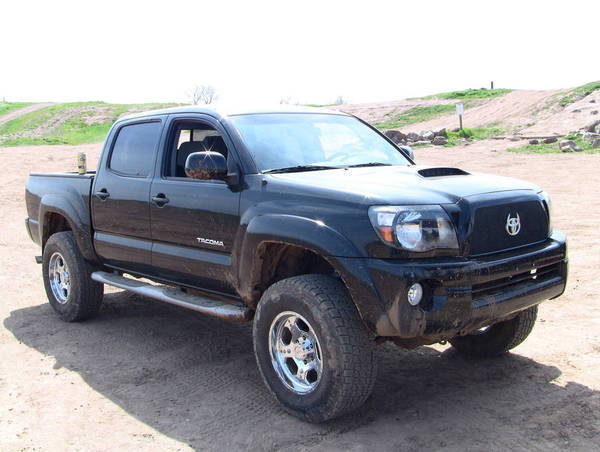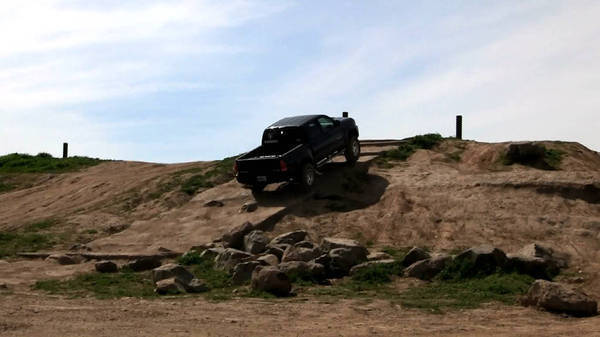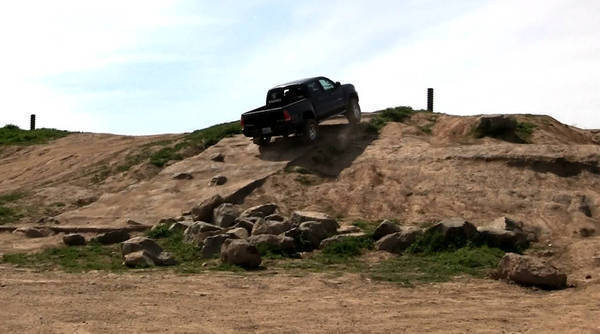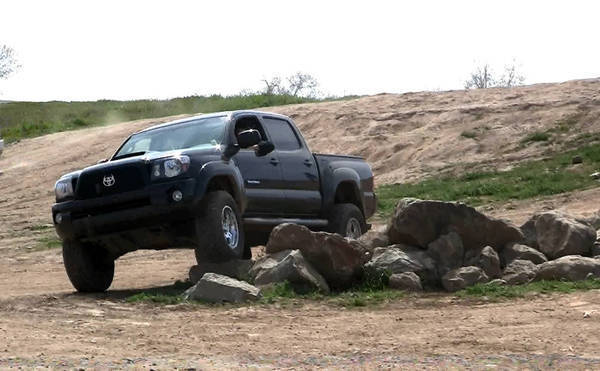 Thats all for now. Hope you enjoyed my build.