OK guys, as I keep making changes to my truck, I figured I would start a thread to keep up with it evolving. It won't be as elaborate as most of the other builds, but maybe in time I can get it to be everything I ever wanted it to be (other than black and manual
)
The beginning - August 2006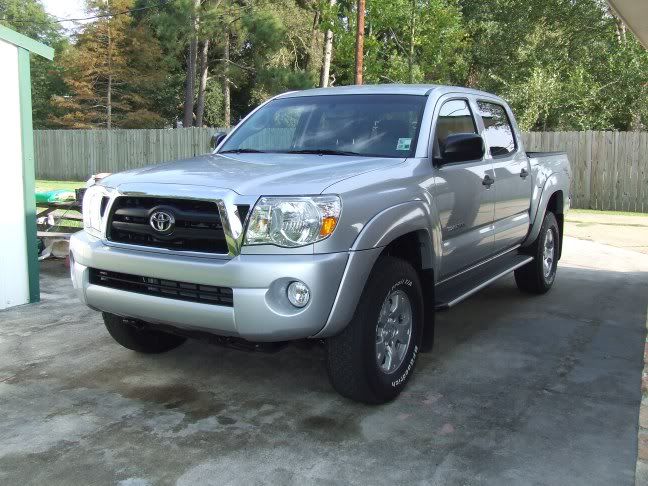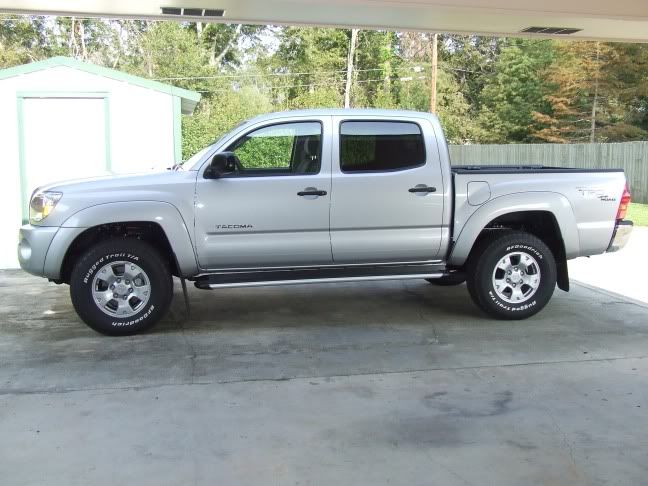 The truck stayed the same until March 2010 when I swapped tail lights
Before: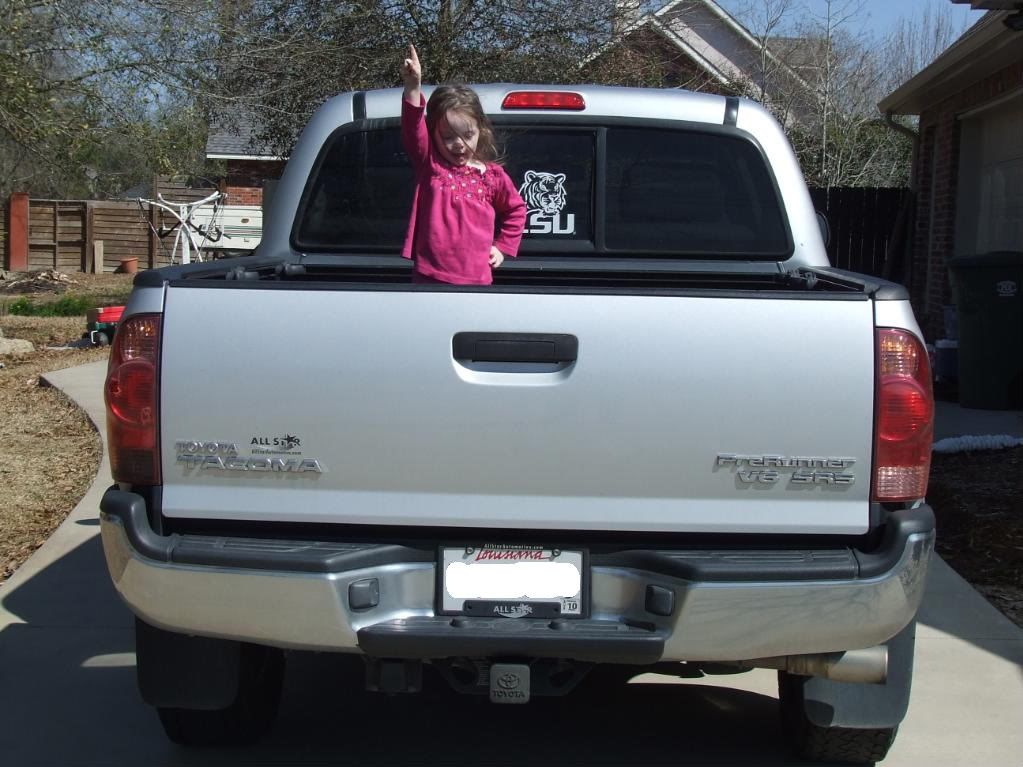 After: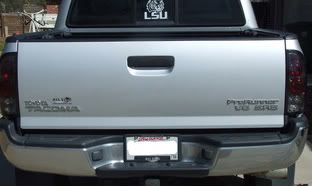 Close ups: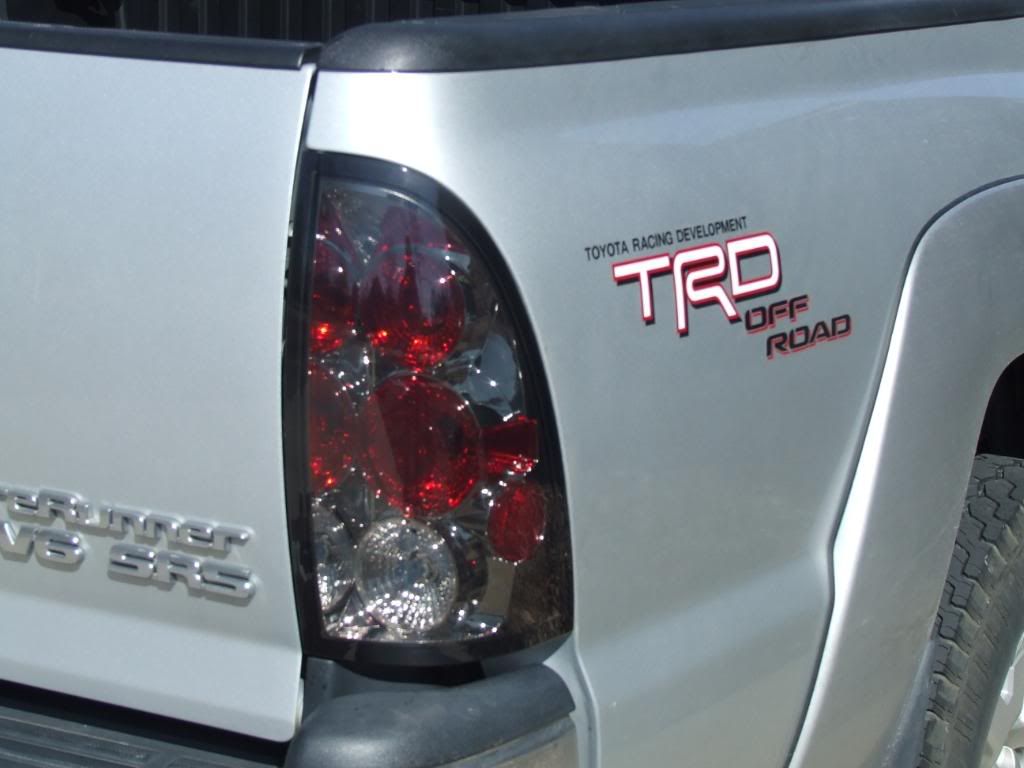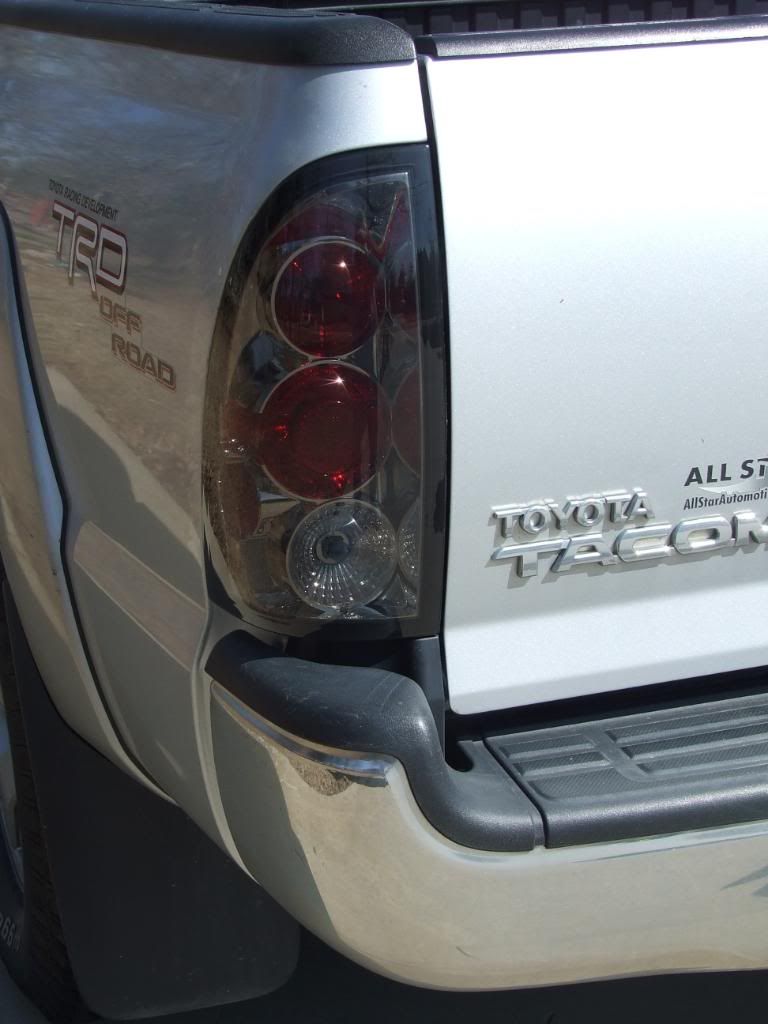 Next came my my TRD 3rd brake light cover and my antennaX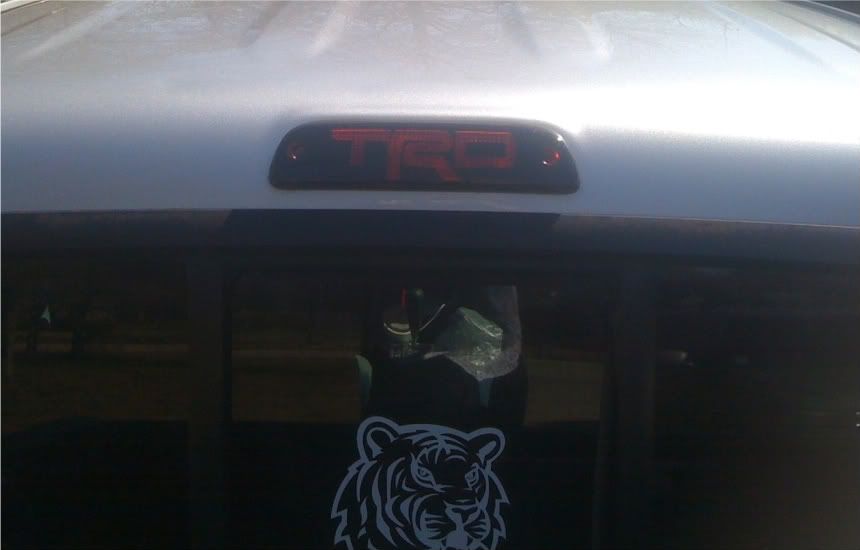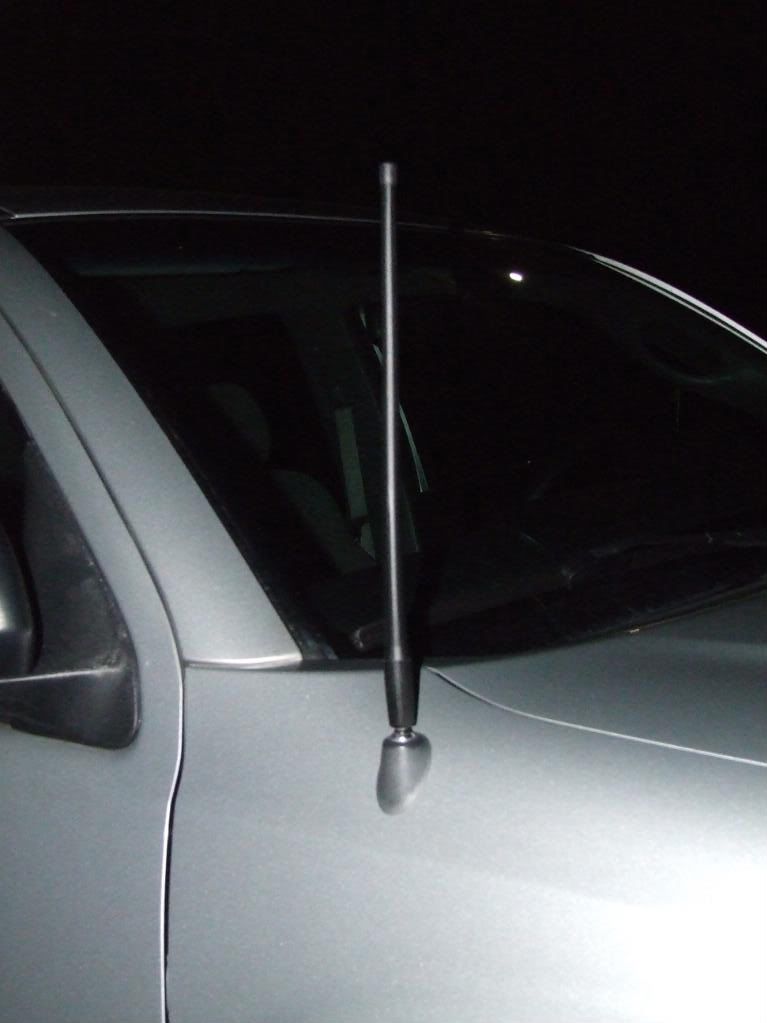 Then, I swapped out my headlights.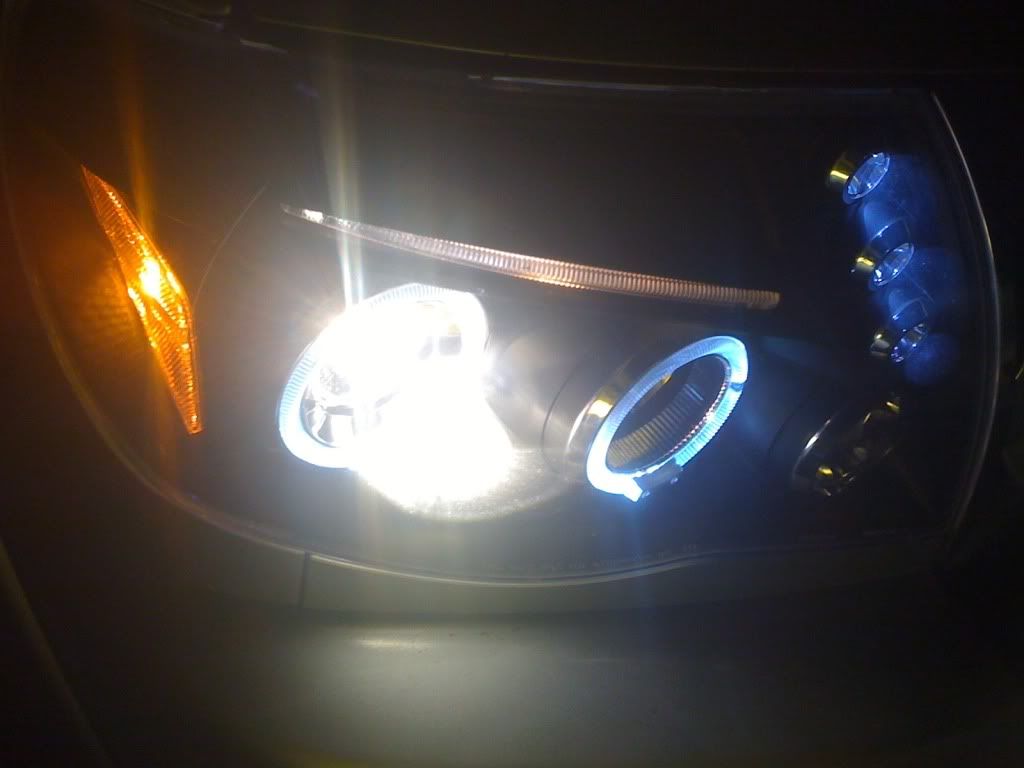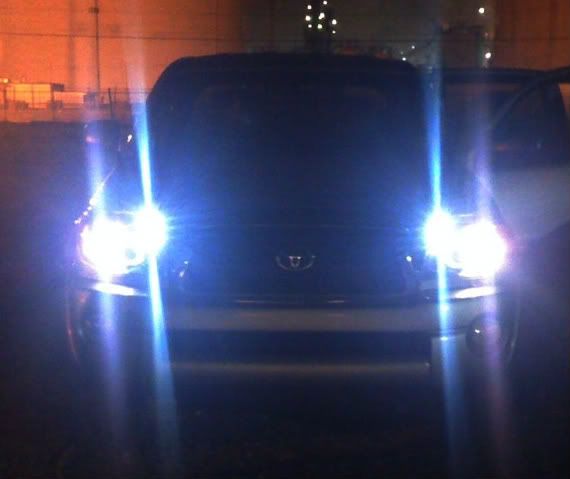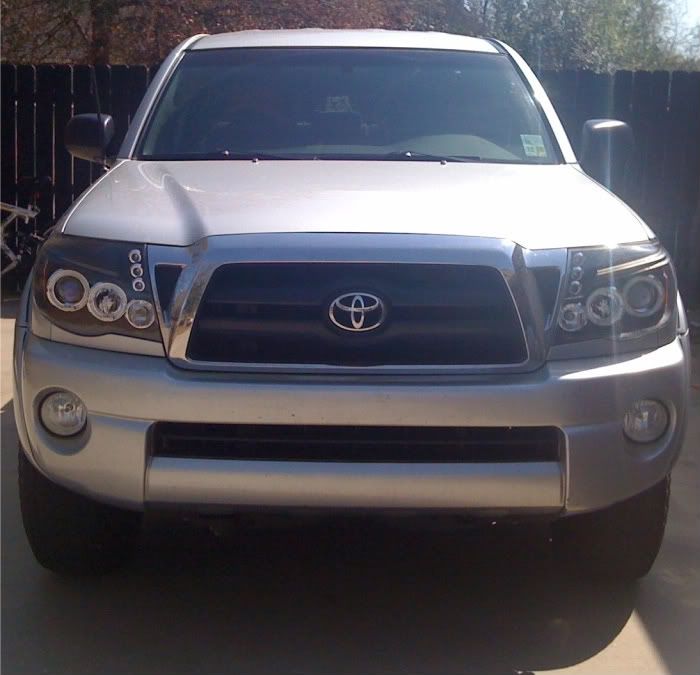 I picked up these at AutoZone (#194; $9.99) and installed them last night. It's pretty cool, they change between 7 colors supposedly. Something brighter and different than the regular orange bulb, and it's behind the orange reflector so it's not showing different colors unless you're close up. It just looks like the reflector is changing between different shades of orange.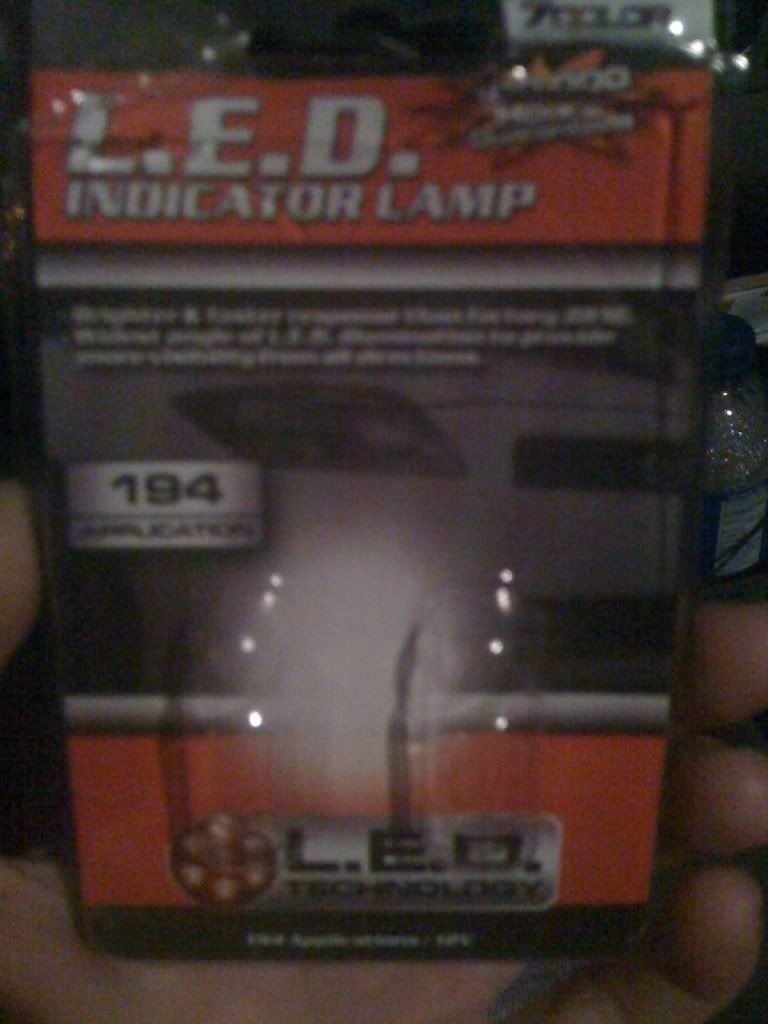 I tried to capture a few different colors on my iPhone: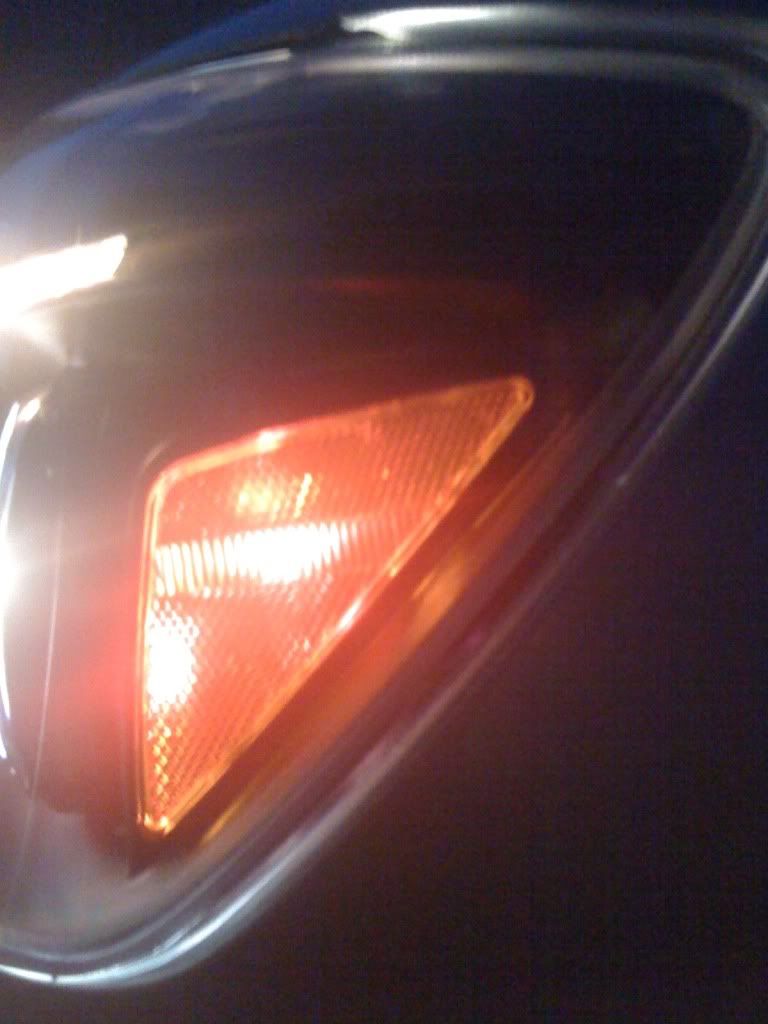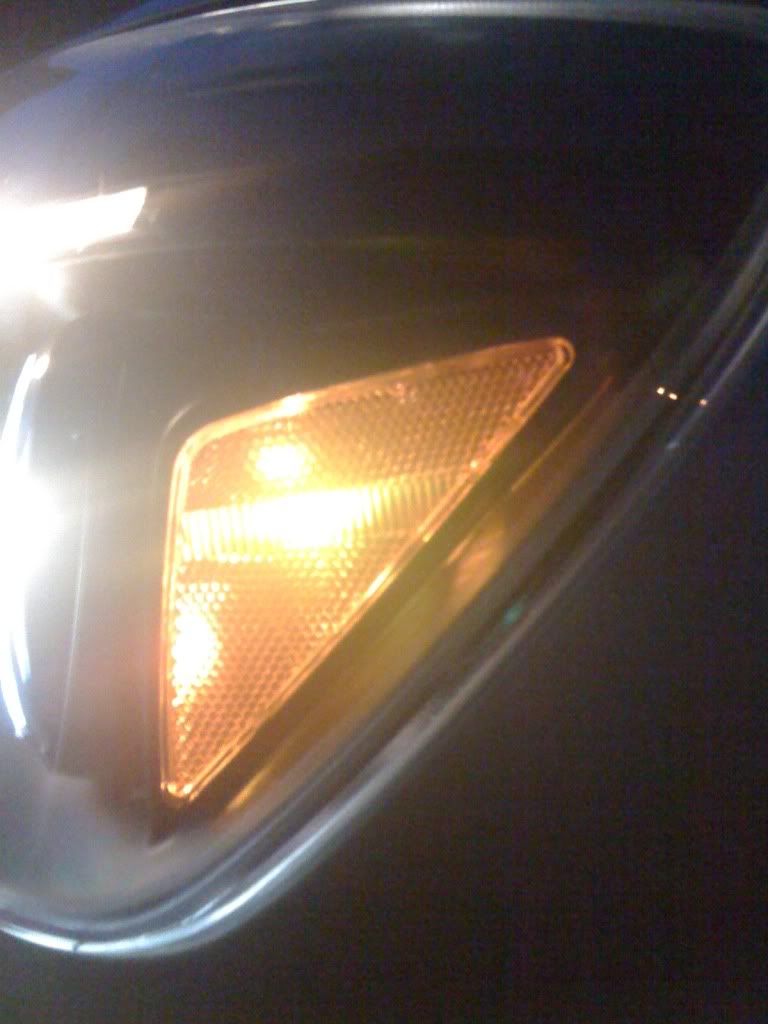 Weathertechs
(better pics to come)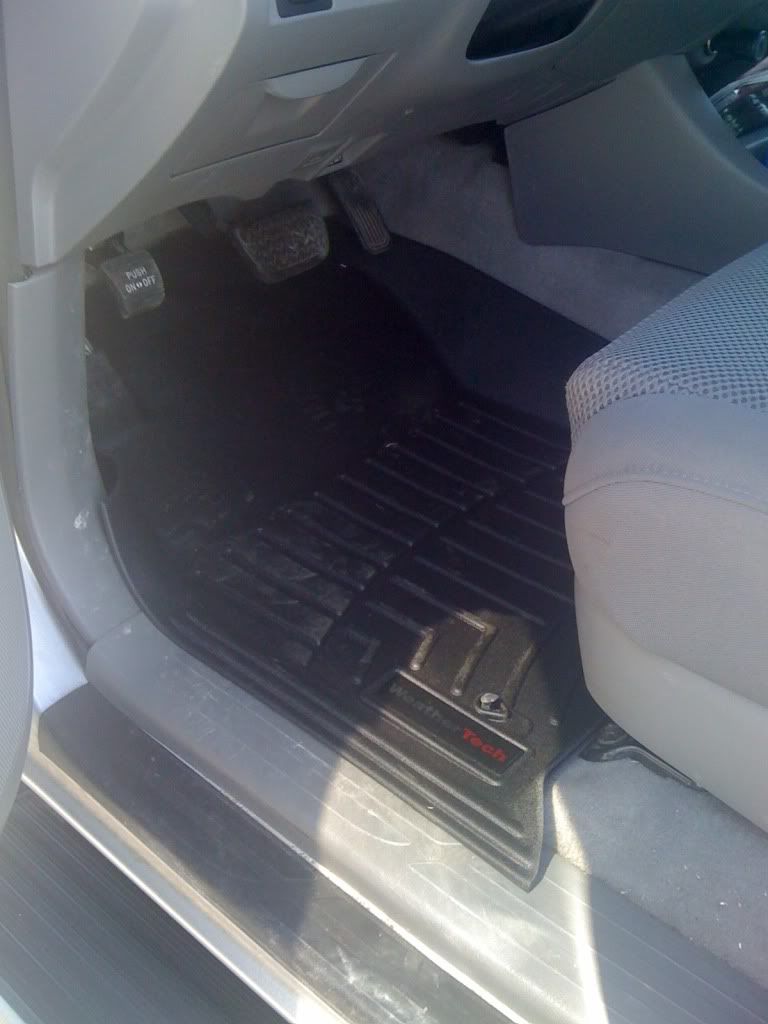 48 LEDs dome light installed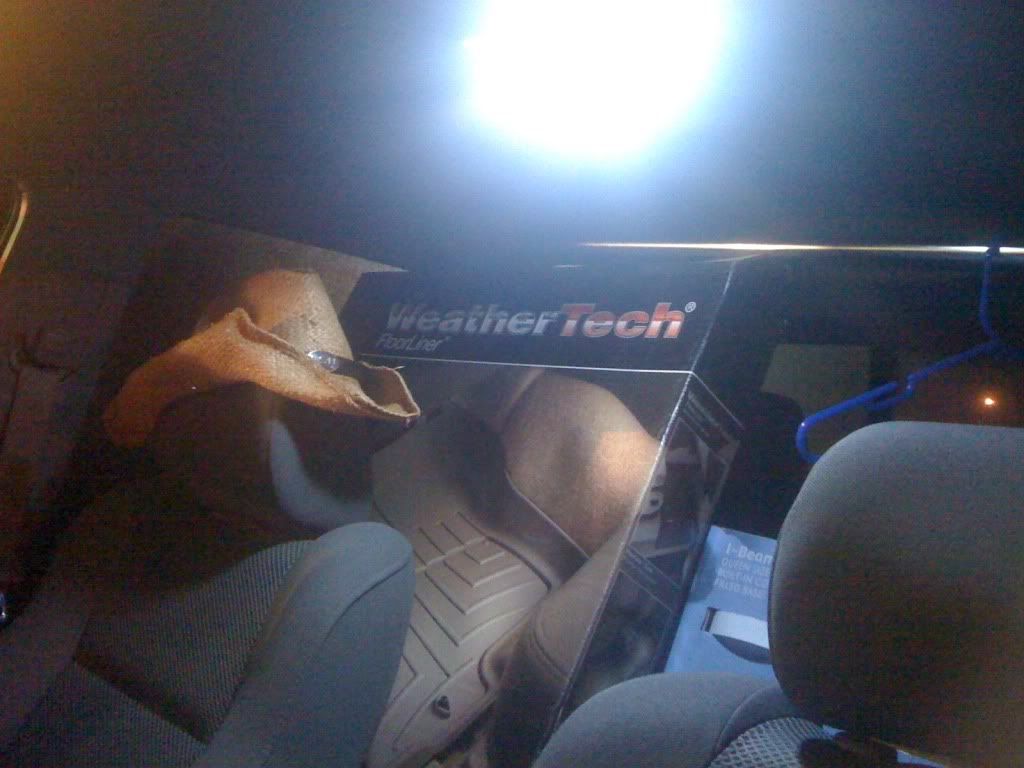 Bike Mounts Installed:
Not as sturdy as I would like, going to keep modifying the mounting until I can get them to fit tightly. But they got the job done for my camping trip 6 hours away.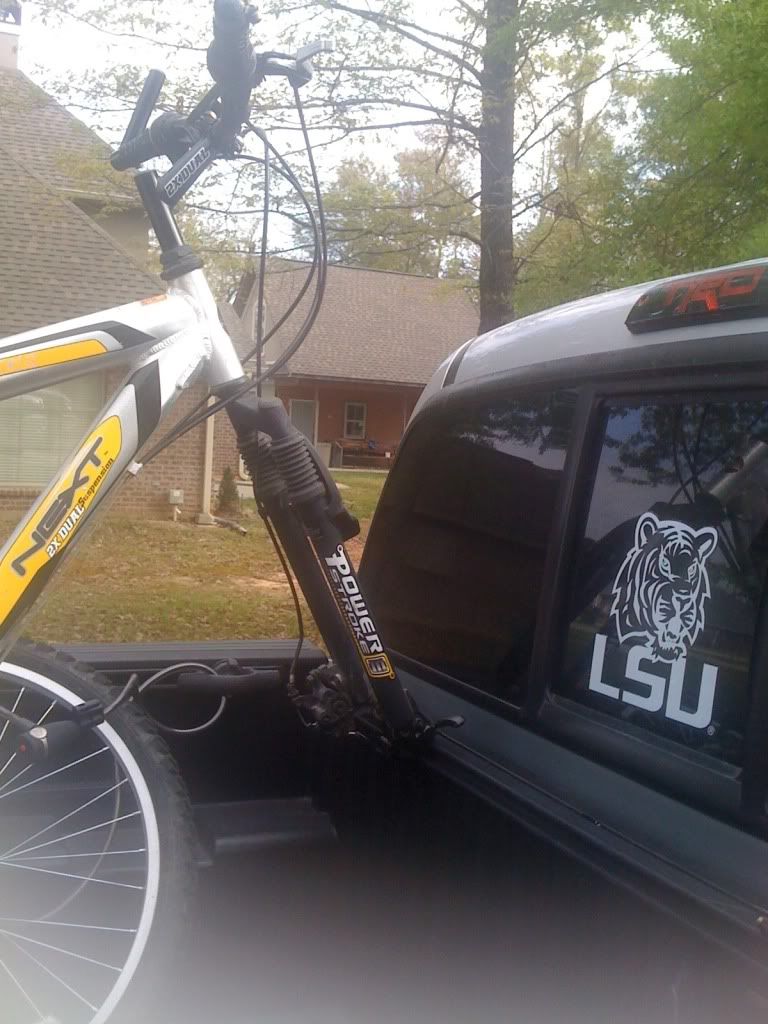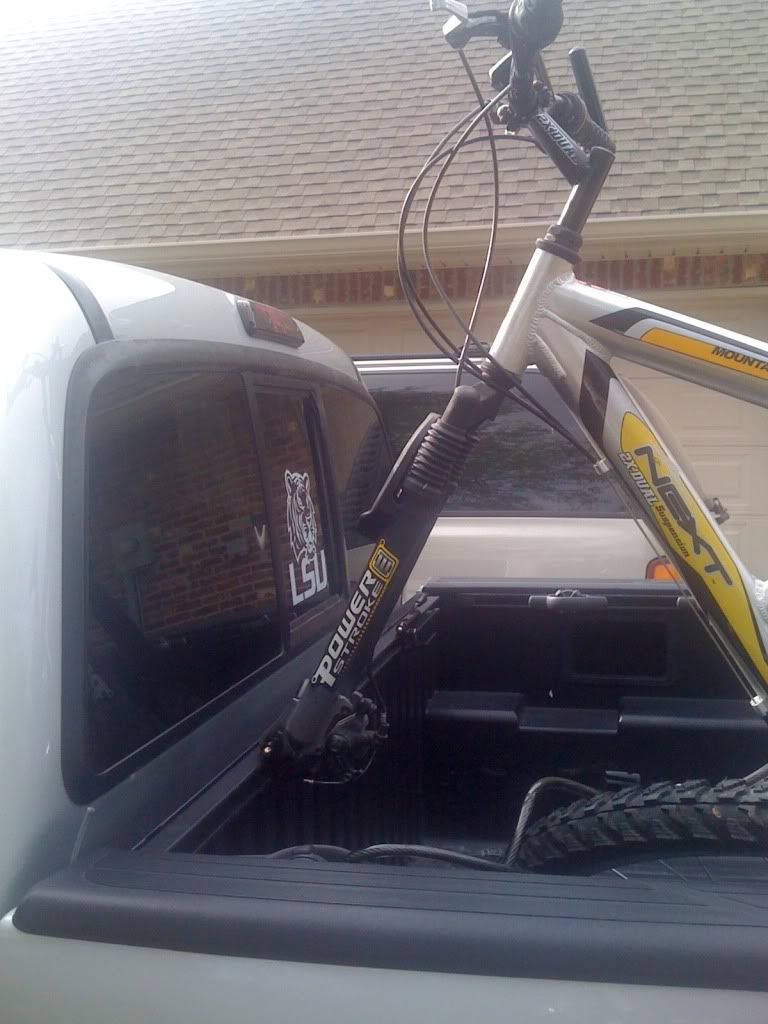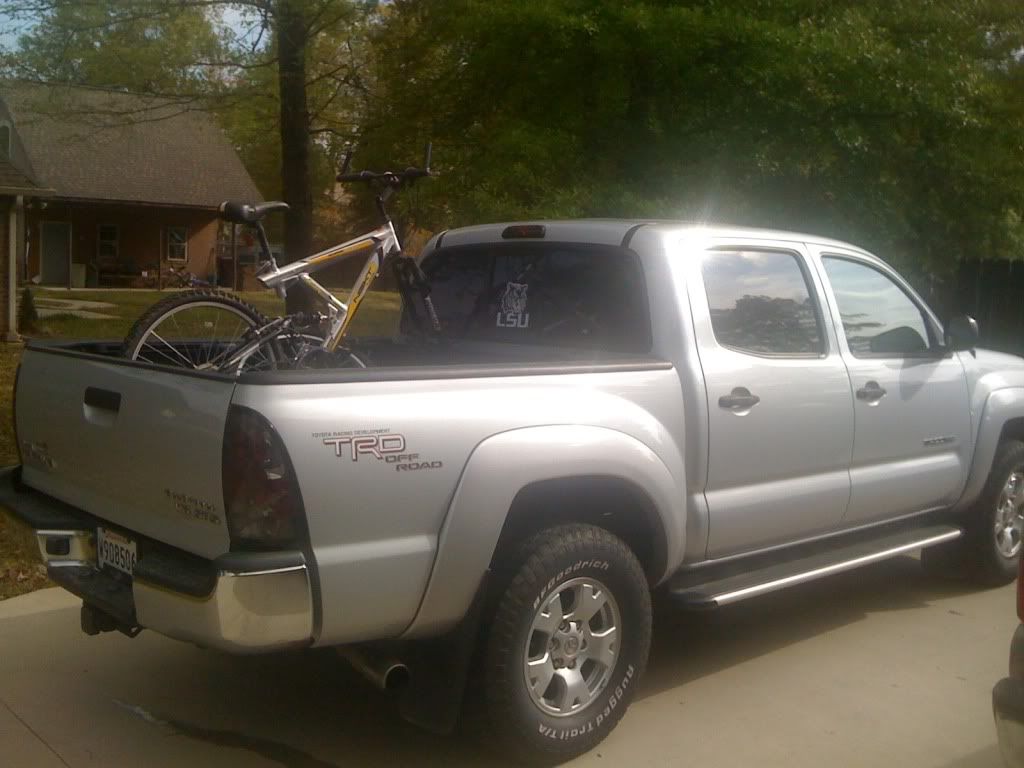 Getting unloaded at the campsite:
It was LOADED down from the backseat's floorboard to the tailgate. Two people, 3 days/2 nights = a lot of stuff!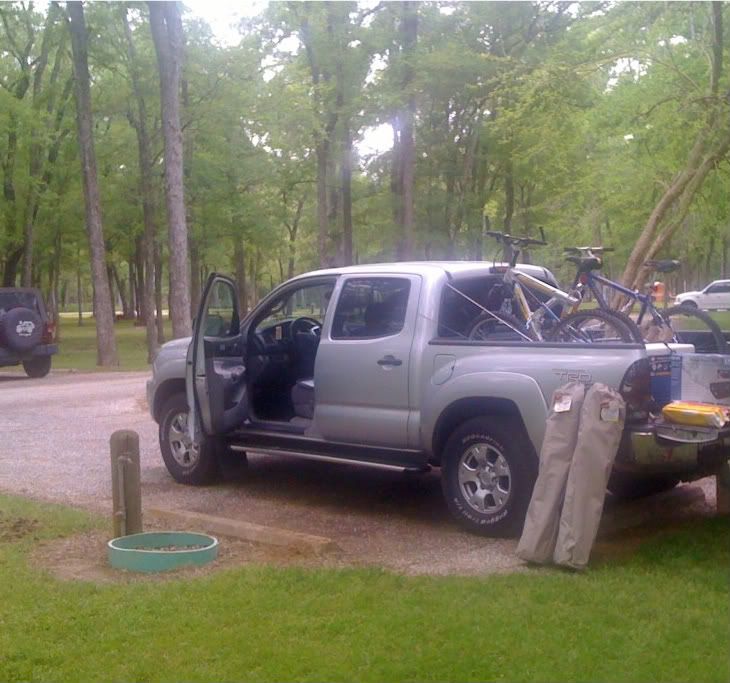 Finally installed Apexcone Raptor HID Kit (for fog lights; 35w/6000k)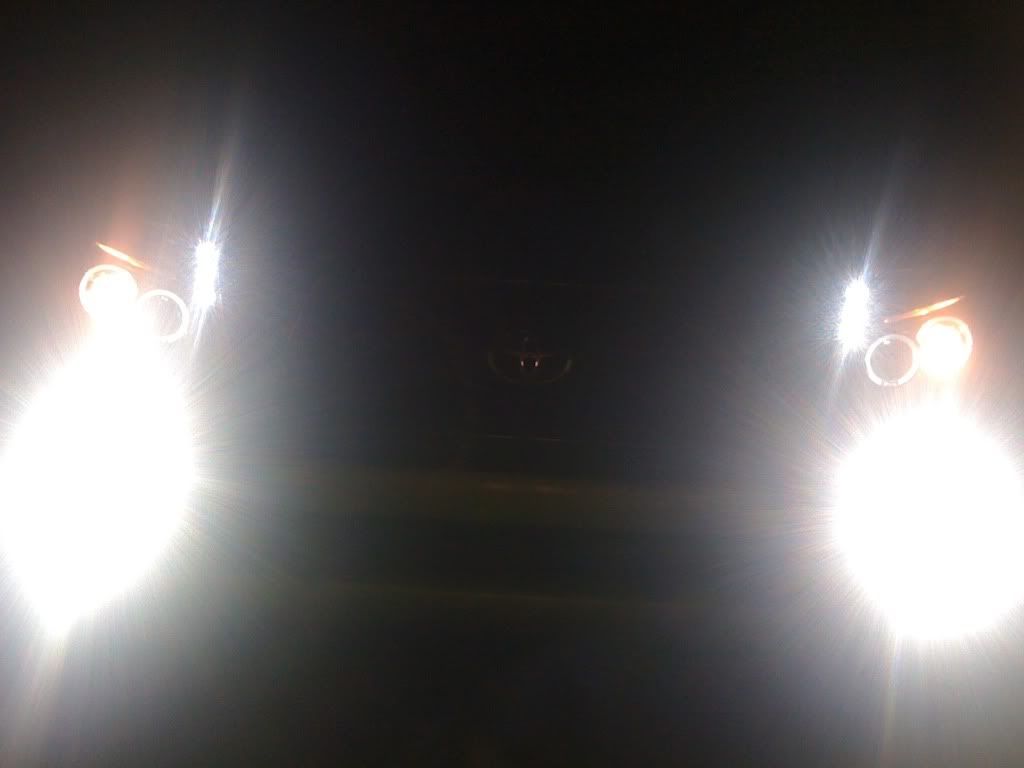 More pics: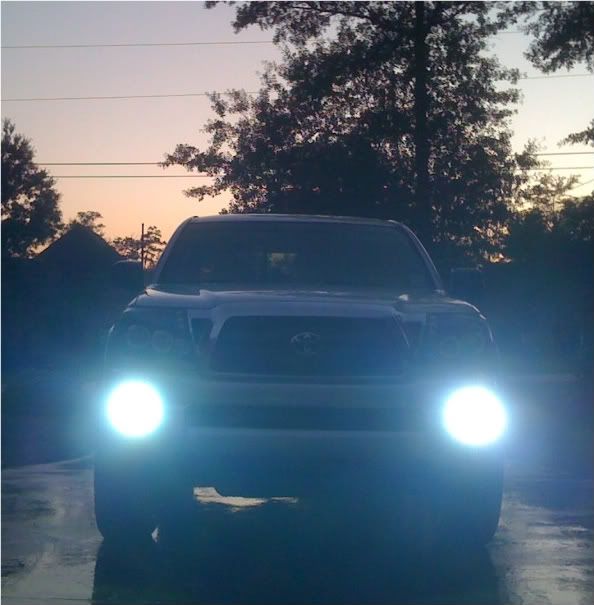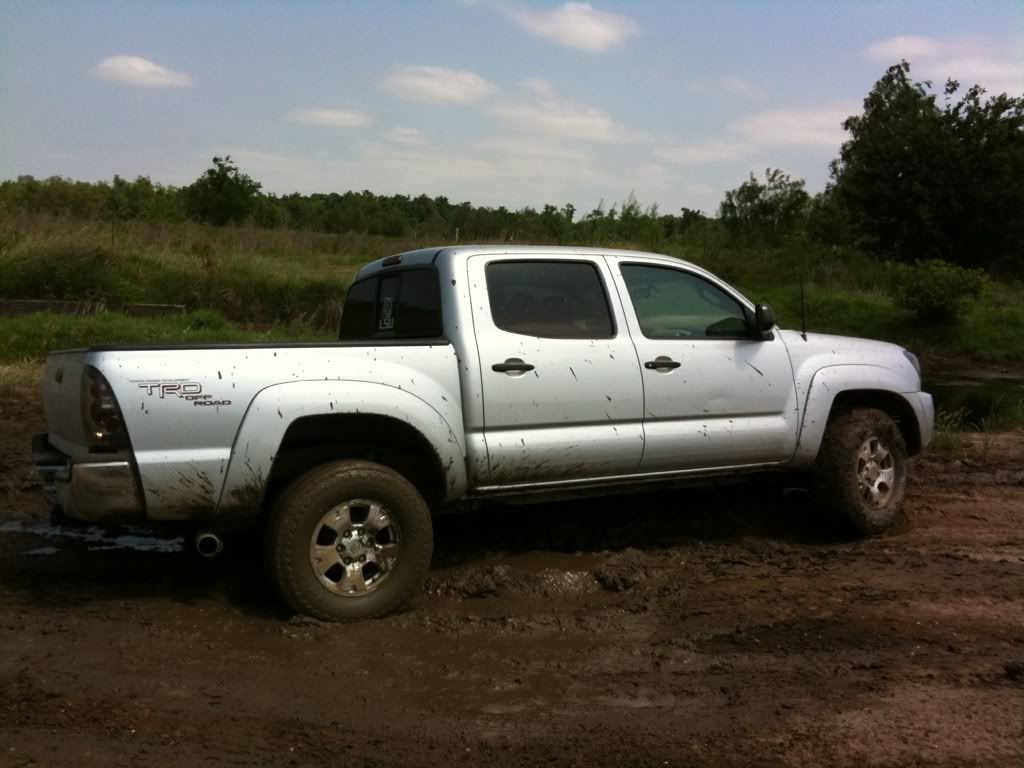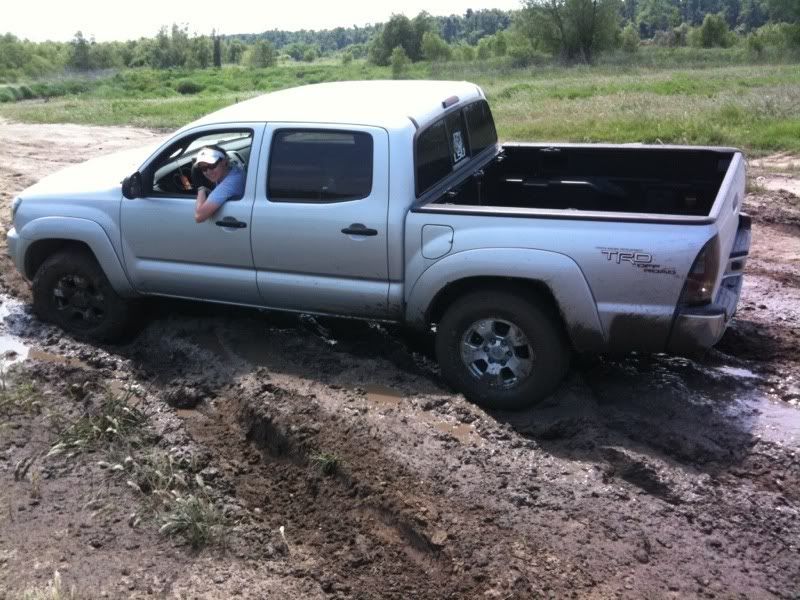 Thanks to ChaseUA, the toolbox aka 4 leaf clover was found and purchased.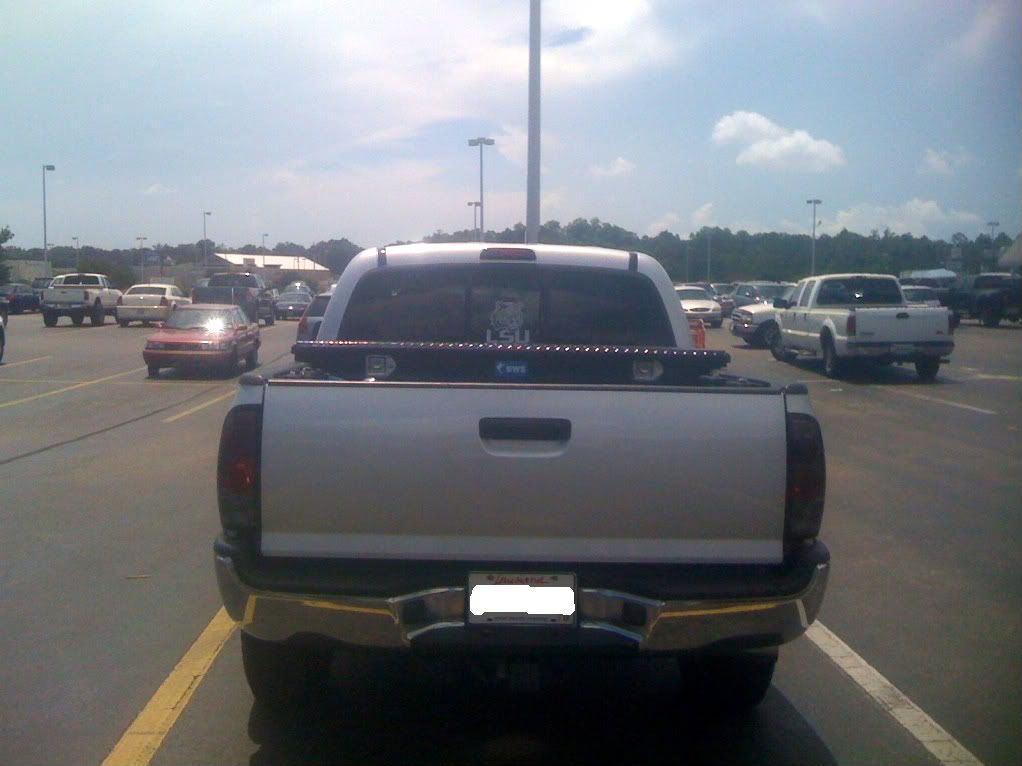 Changed it up a bit. Swapped the angel eyes to BHLM. Waiting on the color matched grille to get in the mail. A buddy of mine from here hooked me up with some 35w, 6000k HID headlights so my fogs & headlights will match.
Thanks Tony!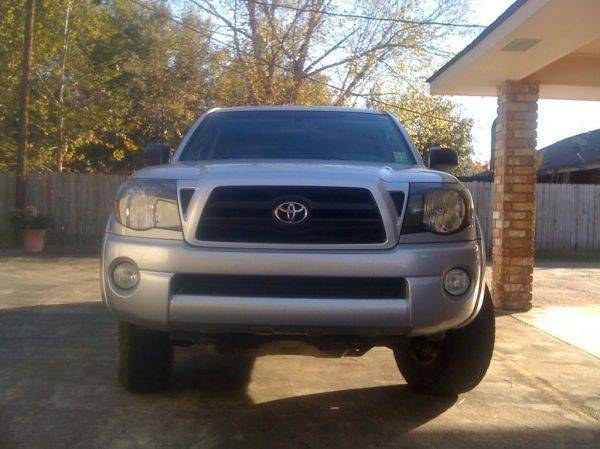 New look for front complete!
In the near future mods:

Tinted Windows
New Windshield

Further off mods:
SockMonkey badging (working on design now)
Black or Black/Chrome wheels (might just paint my rims black)
Spidertrax wheel spacers (maybe)
Working on some project AR 17" wheels. May keep them, may sell them, we'll see.

Last Updated: 5/25/11