Just bought a 2010 standard cab 4X4 SR5, I'm going to make it an economy overland vehicle.
here the first pic as it was fresh off the lot at El Cajon Toyota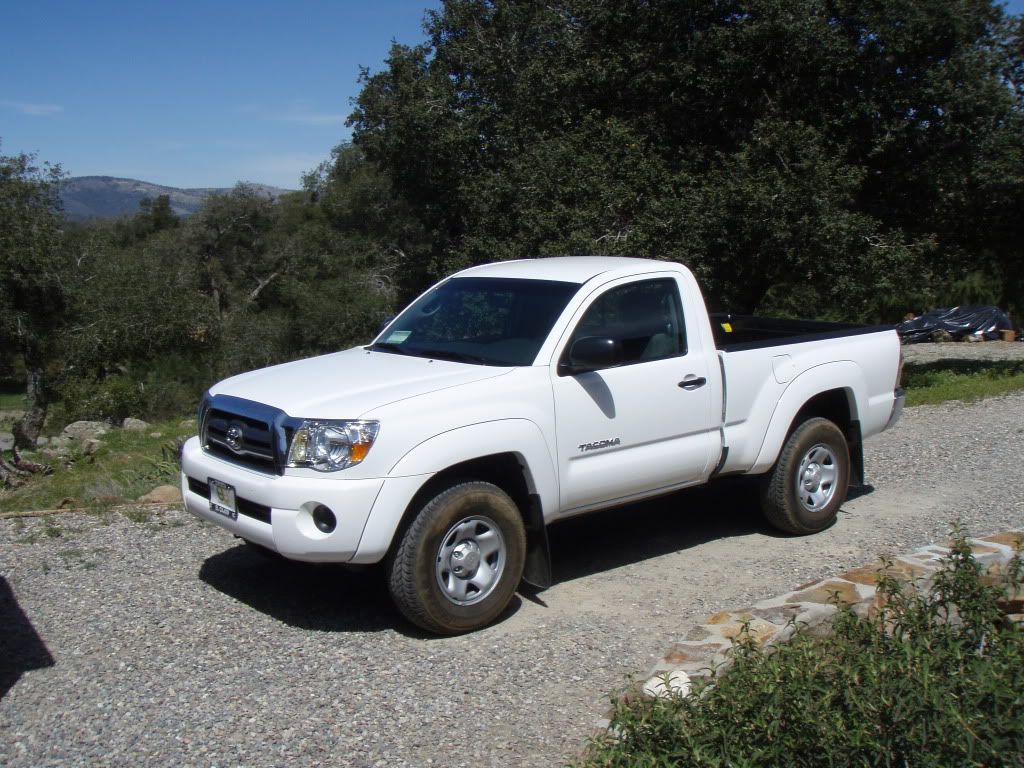 The first mod was a Leer 100R, w/ a windoor on the drivers side, and Thule tracks on the roof.
Next will be suspension and armor and then the camper will get the overland make over. Keep your eye on this project if your thinking of overlanding with your Taco.
March of 2013, as it is today: