Well I have finally completed my sleeping platform with a way to raise the
tonneau
while still being able to use it. I know most builds here are for suspension etc and not a whole lot dedicated to expo/overland stuff. I'm not a total expo person yet but it will be more what my Tacoma is used for.
What I set out to do was to build a sleeping platform somewhat like Bajataco. I had pretty grandiose plans with drawersliders and hinges. When it came down to putting it together I changed the plans to go with something much more simple. Glad I did. I can still use my tonneau, can haul stuff in the bed high as the lid or I can take it off and the sleeping platform out too if I need the truckbed completely unhindered.
I recently got some General Grabber AT/2s and they rub with stock size. I like the tires a lot and don't have the cash for coilovers right now. May go with Billy 5100s instead. Here are the pictures for the build of the platform. Enjoy.
Cut planks to support sleeping platform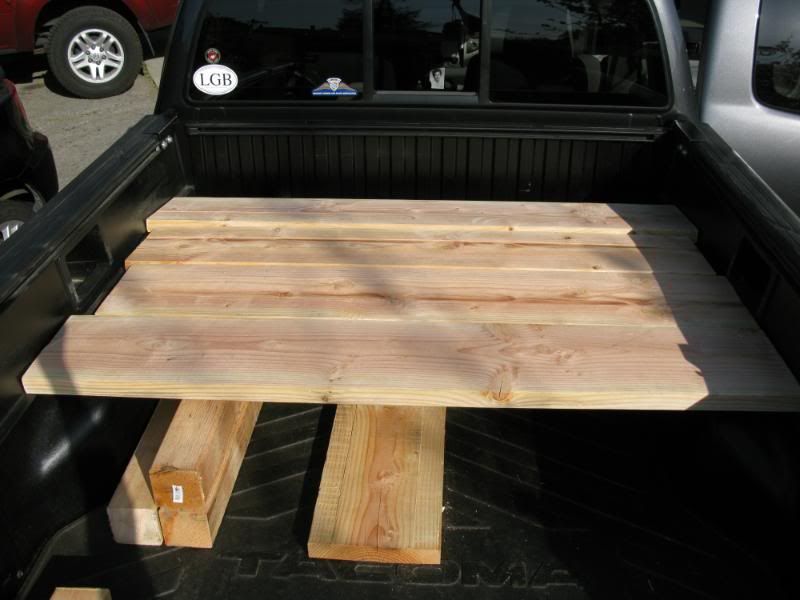 Cab side of the platform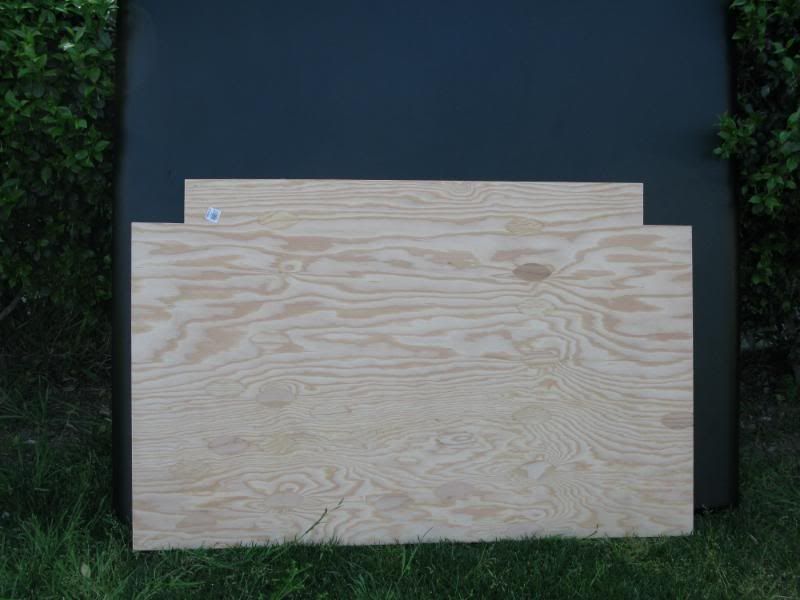 Tailgage side of the platform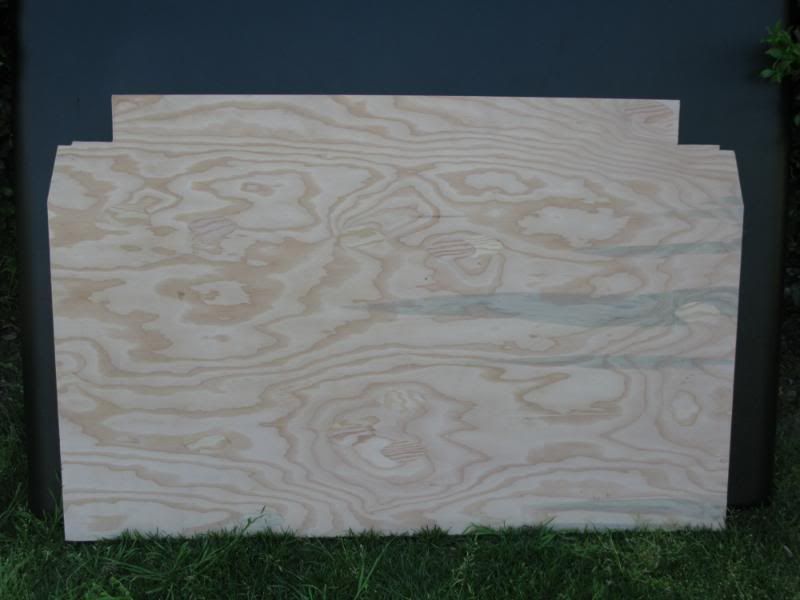 Finished support boards in place in the bed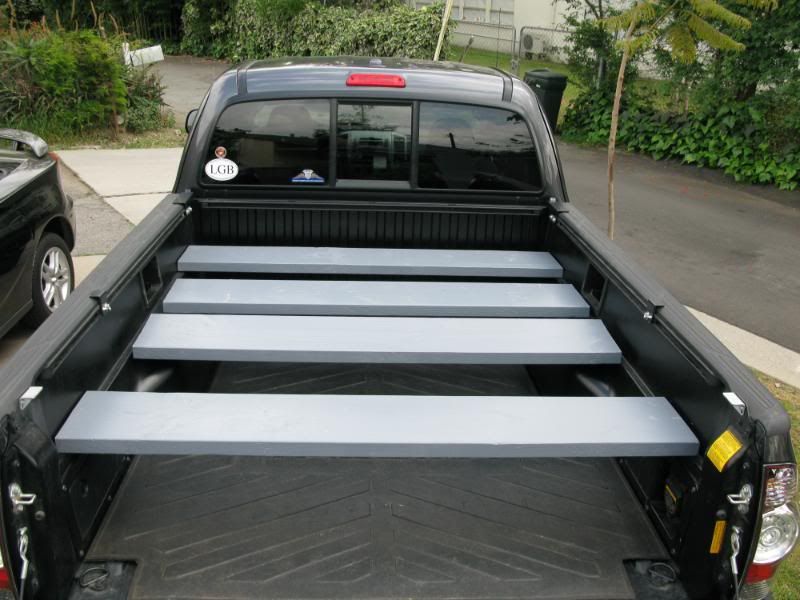 With cabside platform in place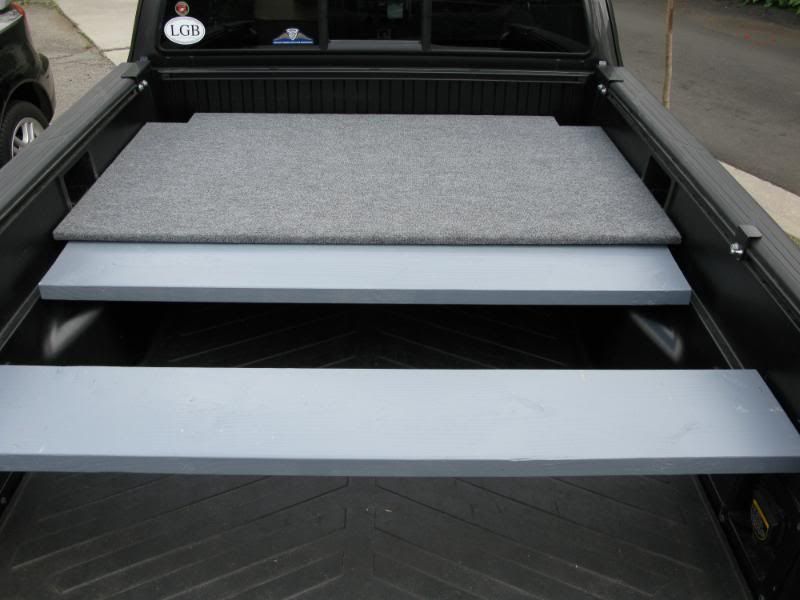 Both platforms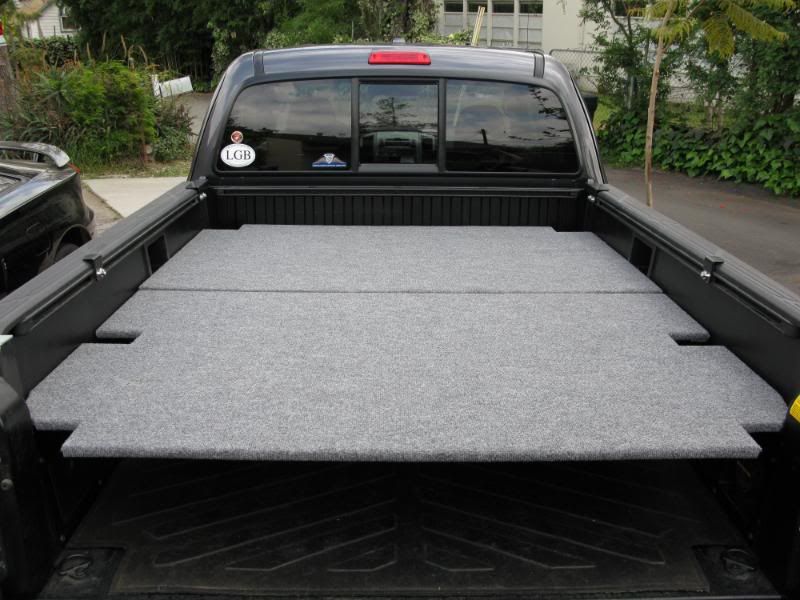 Area under the platforms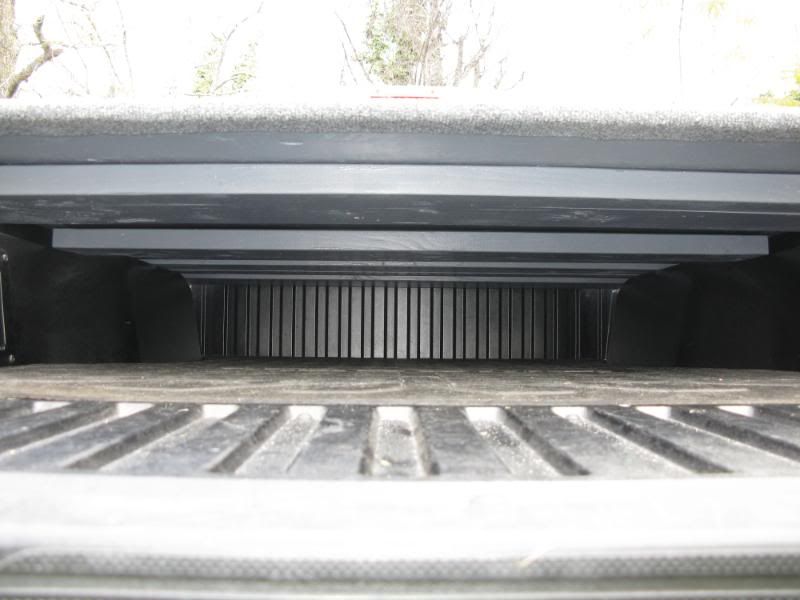 Cabside upright supports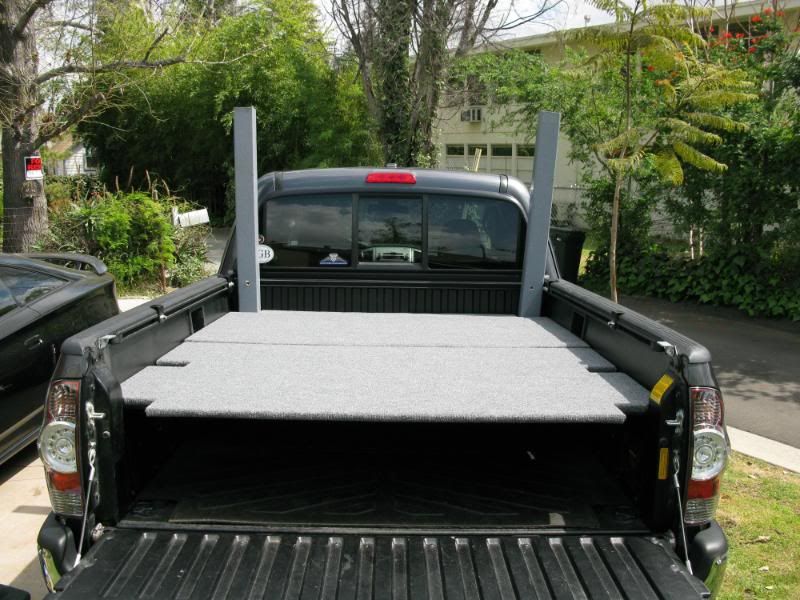 All four upright supports in place but not secured to bed rails. Didn't have the right length bolts for the rear supports. The cabside uprights are bolted to the bedrail system.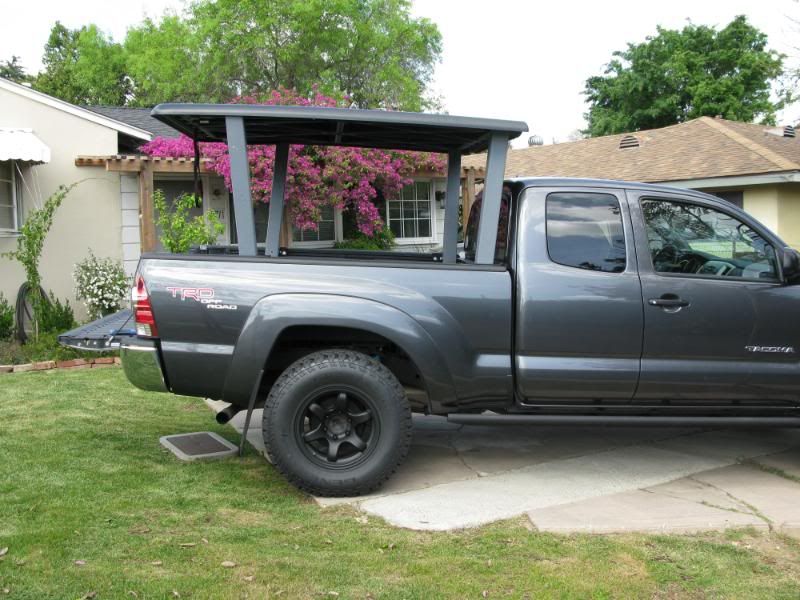 From the tailgate pre-mosquito netting. The rear uprights will be more straight after they are secured to the rail system. The supports actually fit just inside the rim for the
Undercover
if they diverge just slightly. Very stable even w/o the bolts to secure them.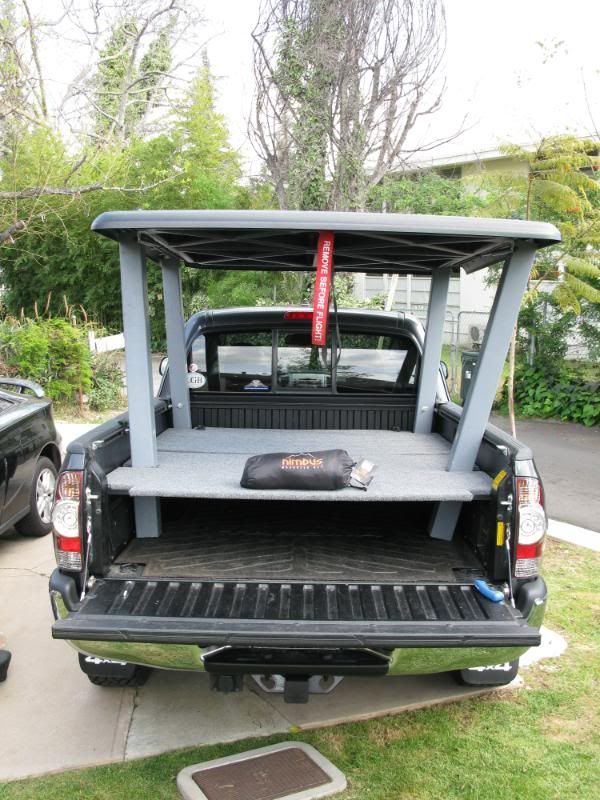 With mosquito netting. Found this at
REI
and it works for what I want pretty well.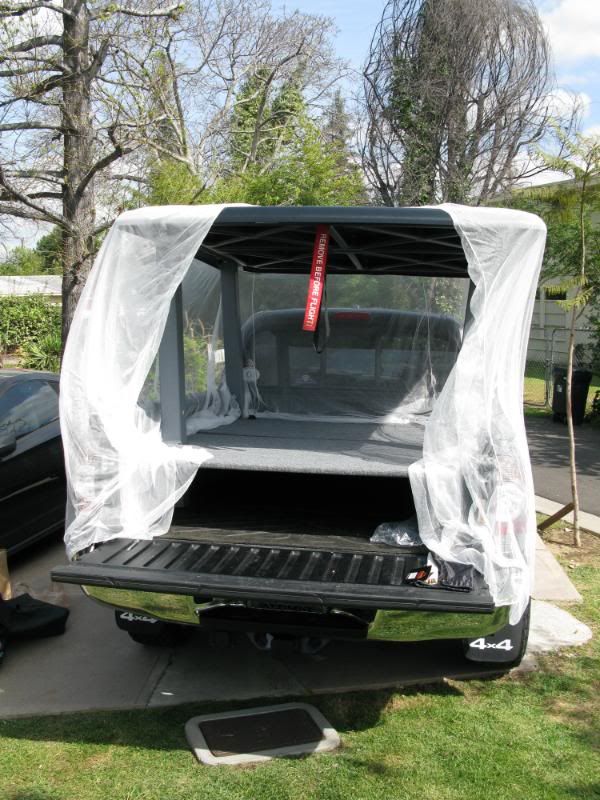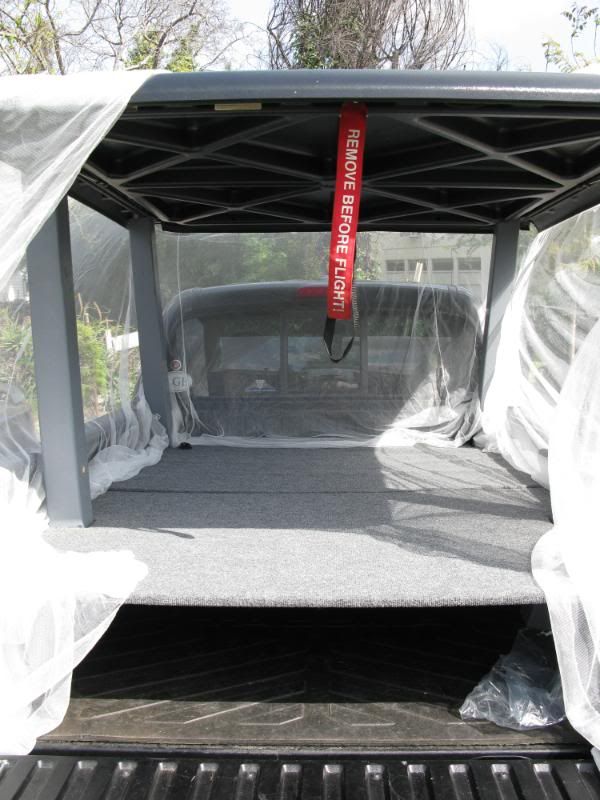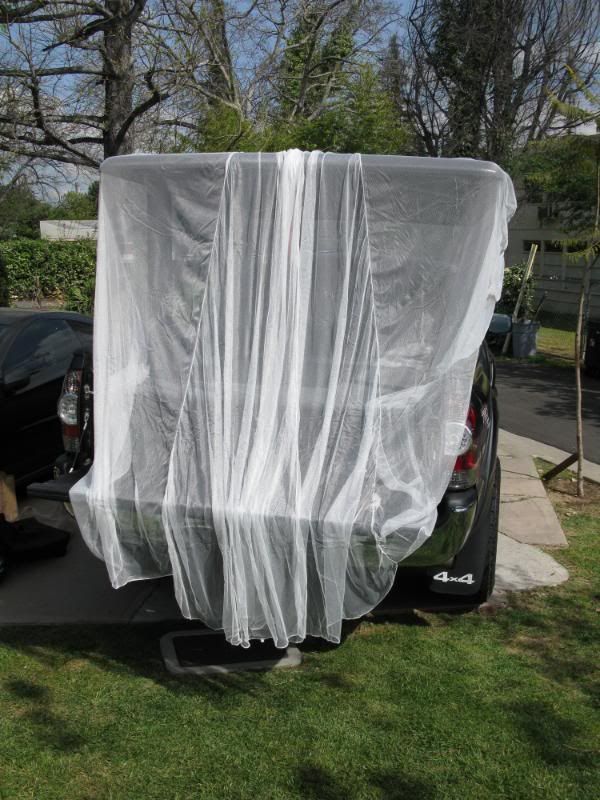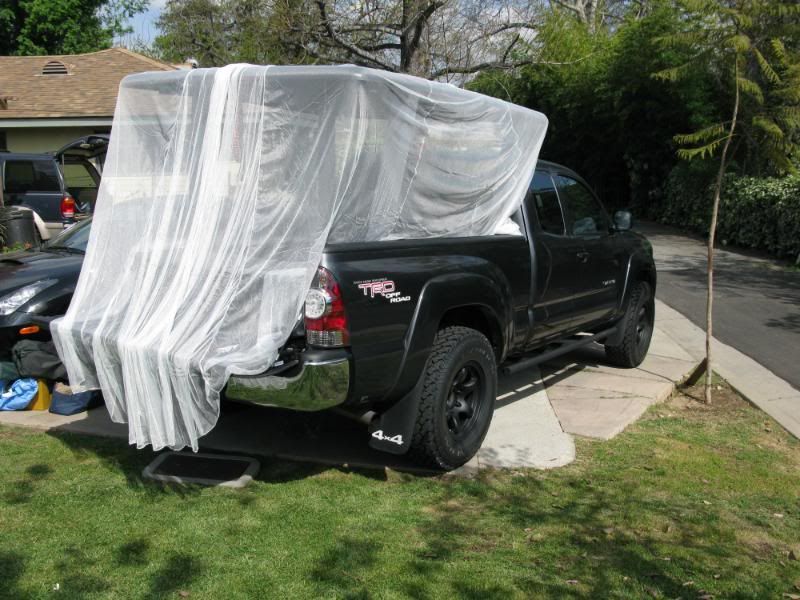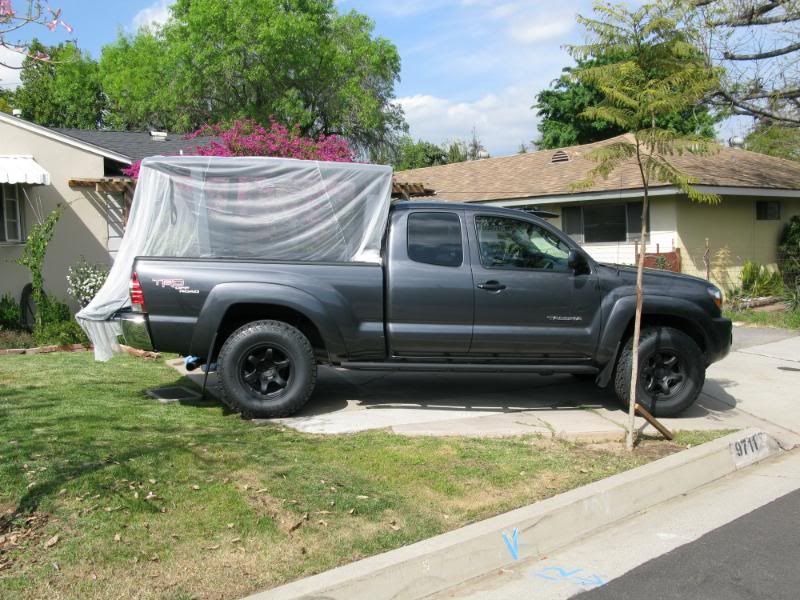 I will post some pics of the whole thing put away under the tonneau asap. Still planning on heading out to death valley this coming weekend.