Well, I've been checkin out this sight for a while now, made a few posts but mostly just absorbed alot of info. Just want to say thanks for all that take the time to post these ridiculously detailed write ups. My taco is just a 2WD and most things I have done are for looks. I don't really go offroad. So, anyways...here she is!
Sorry for the pic quality, the wife took my camera out of town this weekend b/c she broke hers (hopefully mine comes back OK!)
MODS
Debadged
Removed mud flaps
BHLM
Anytime Fogs
Lamin-x Yellow Fog Covers
Grillcraft (re-located horns and painted radiator)
Black Bullbar
Spraypainted Stock Sport rims (FJ Centercaps)
265/70/17 Bridgestone Dueller AT's
Pop and Lock powered tailgate lock
Wet Okole's all around
Weather Tech
's
Integrated blutooth phone/music with Parrot
Hardwired Garmin
Added bed lights
Rear TSB Leafs w/AAL
Front
Toytec
Coilovers w/5100's
Bed storage compartment locks
FUTURE
Nitto Trail Graplers (when I need new tires)
Spidertrax wheel spacers to accomadate above
Locking rear diff (still undecided on whether it's worth it)
Power sliding rear window
Tinted tails
LED brakelight b/t tailgate and bumper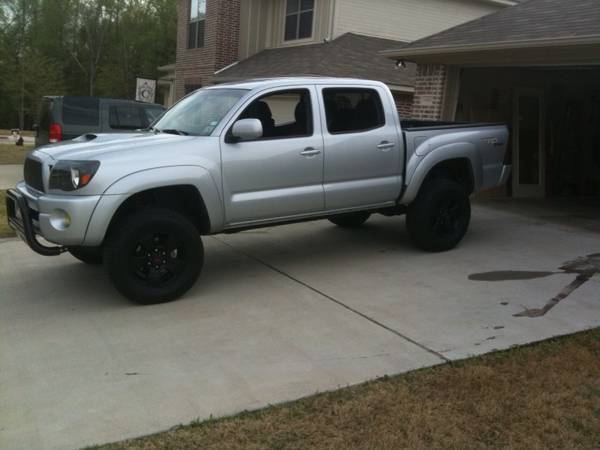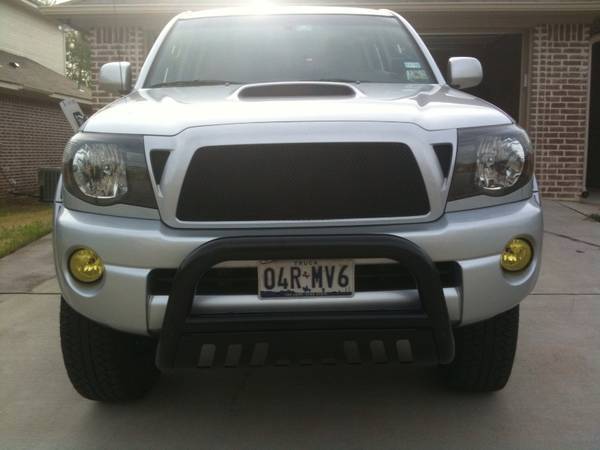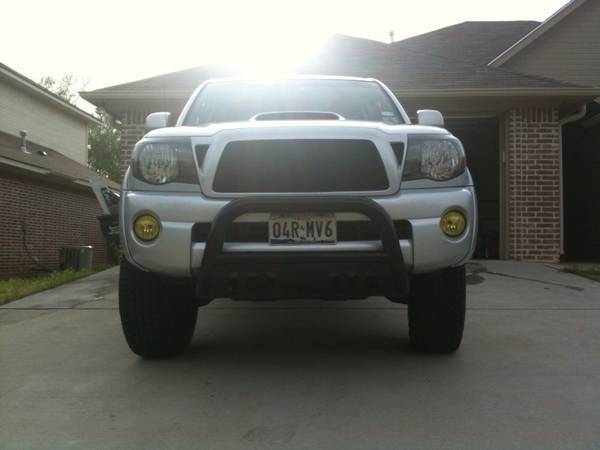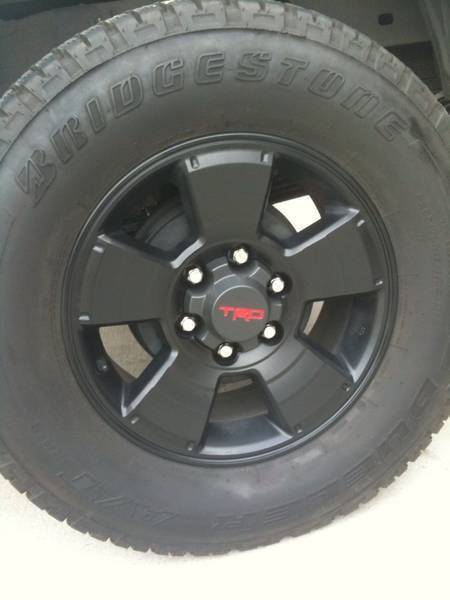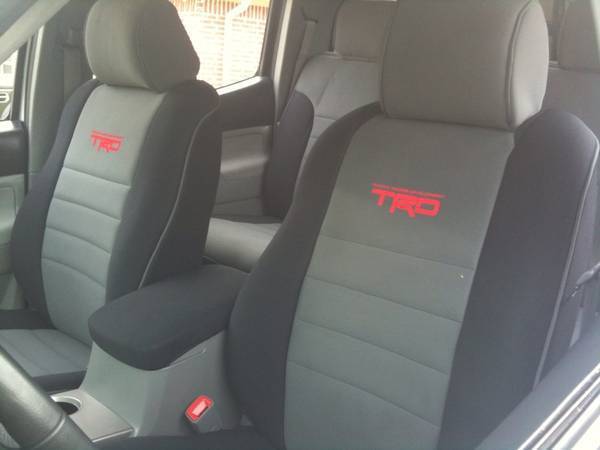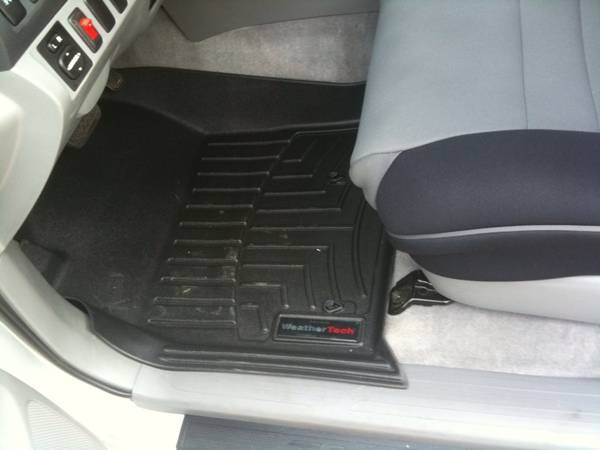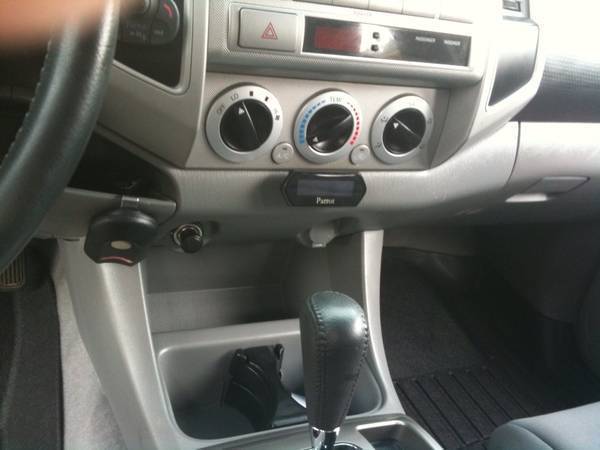 Don't know that I've seen it done like this before. I actually cut into the bed liner and recessed regular old driving lights from
Autozone
, they work great!