Ok, so I have decided it was time to create a thread showing the progression of my truck. This will be a progressive one being that I have completed quite a bit and am now having to sort through all my pics and write this up, so bear with me.
Here is how it sits as of today: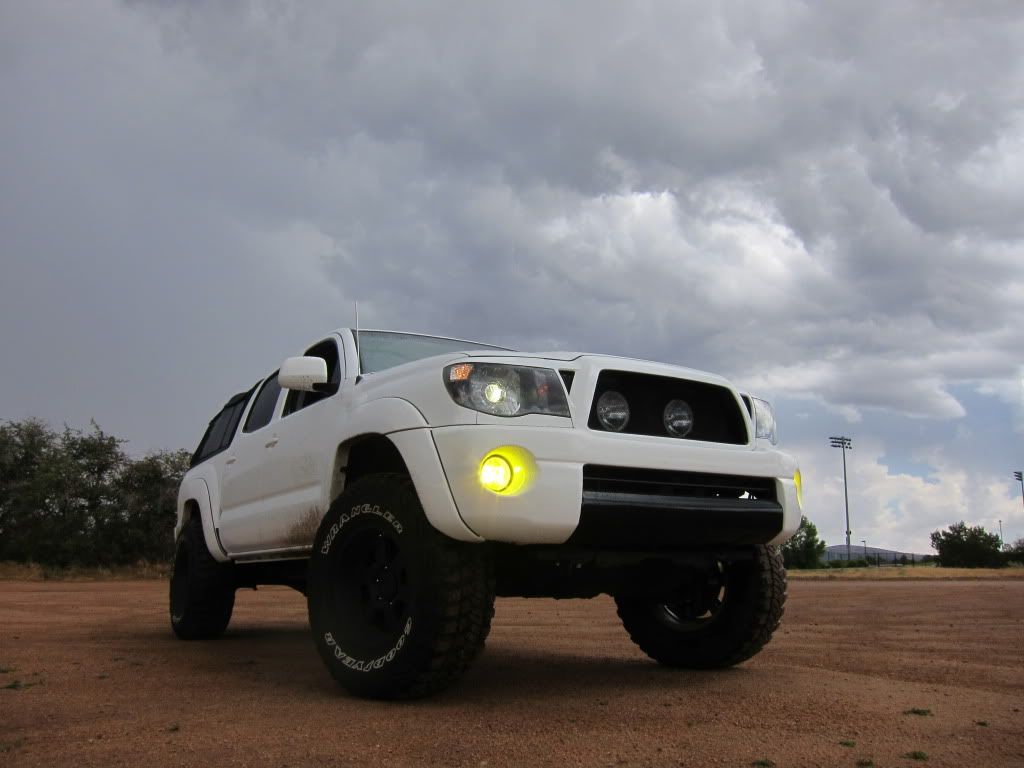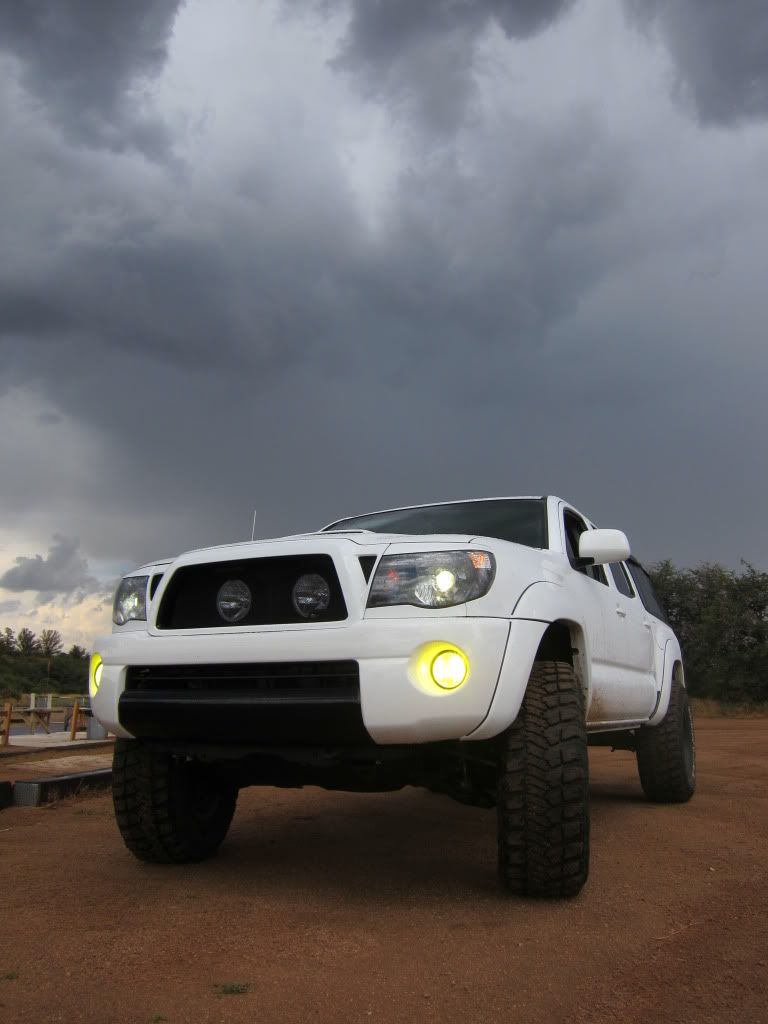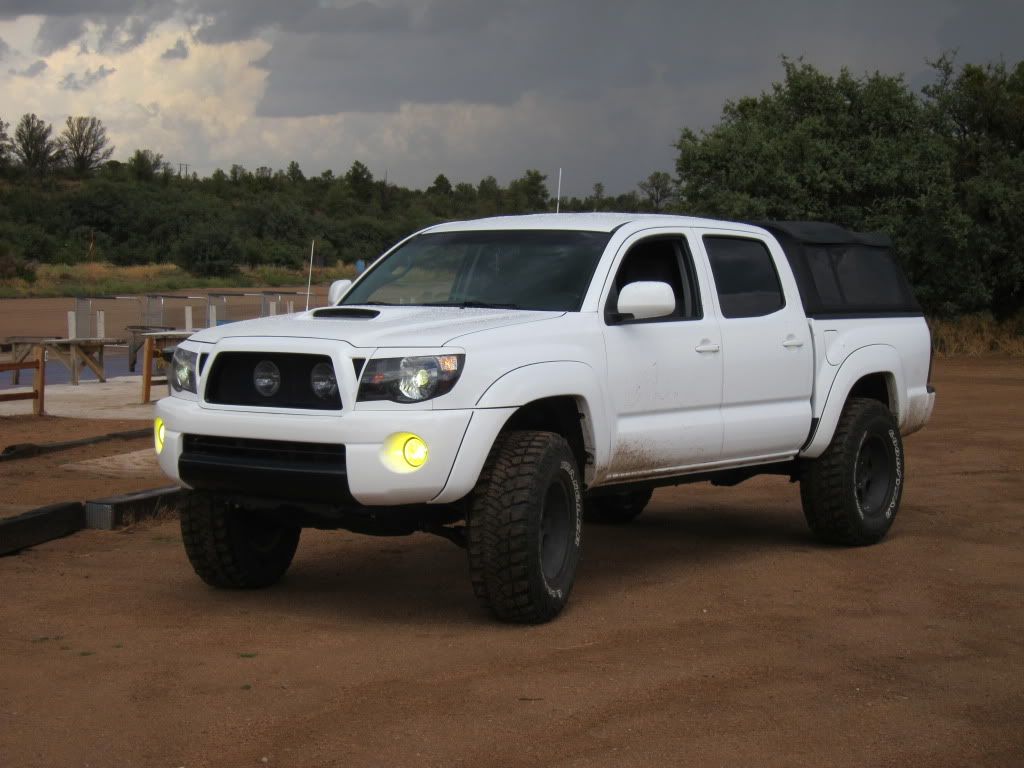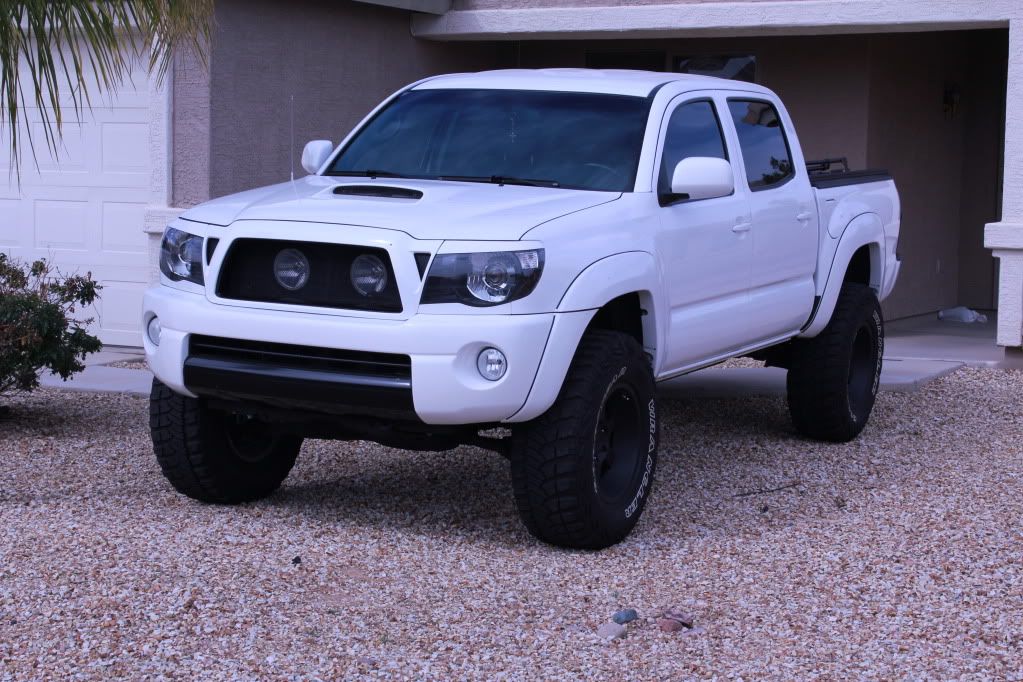 I dont have many pictures, but here it is stock a few weeks after I originally purchased it in Feb. 2007.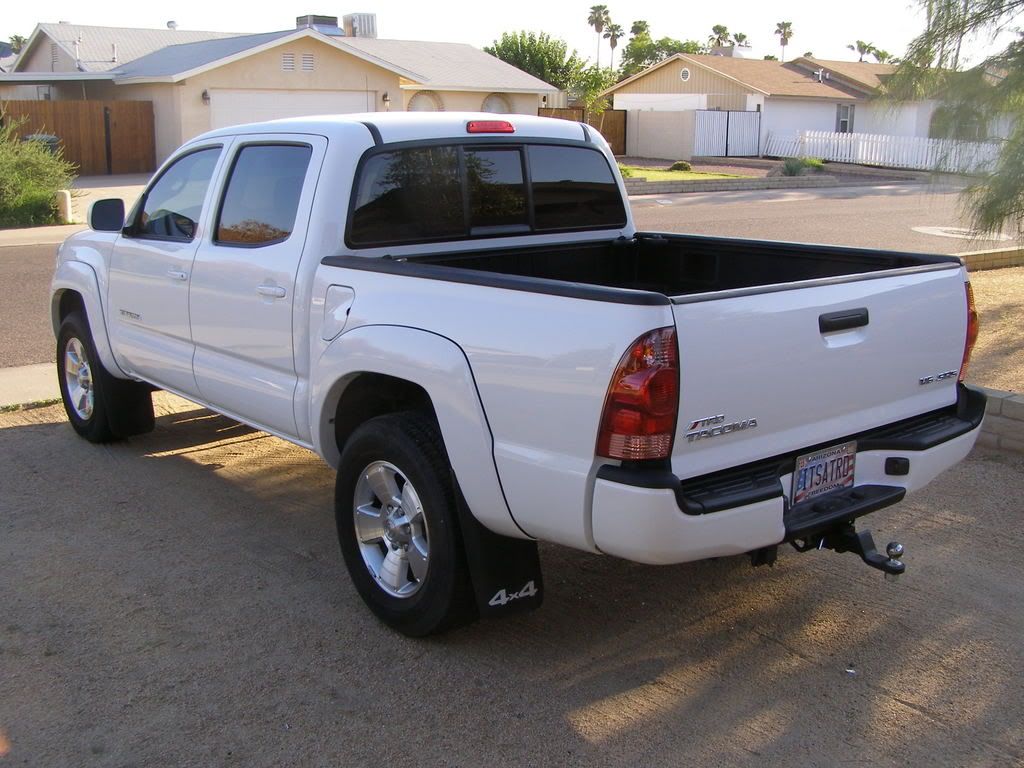 LIGHTING:
Headlights:
The very first addition made to my truck was a McCulloch 6000k PNP HID kit.
I ran with this setup since new and decided that I would try a retrofit (and complete the BHLM. I bought the FX-R stage 4 kit from
Retrofitsource
.com. The process took a solid 2 days, but was well worth the money and the time as you can see. Leaps and Bounds better than ANY other lighting.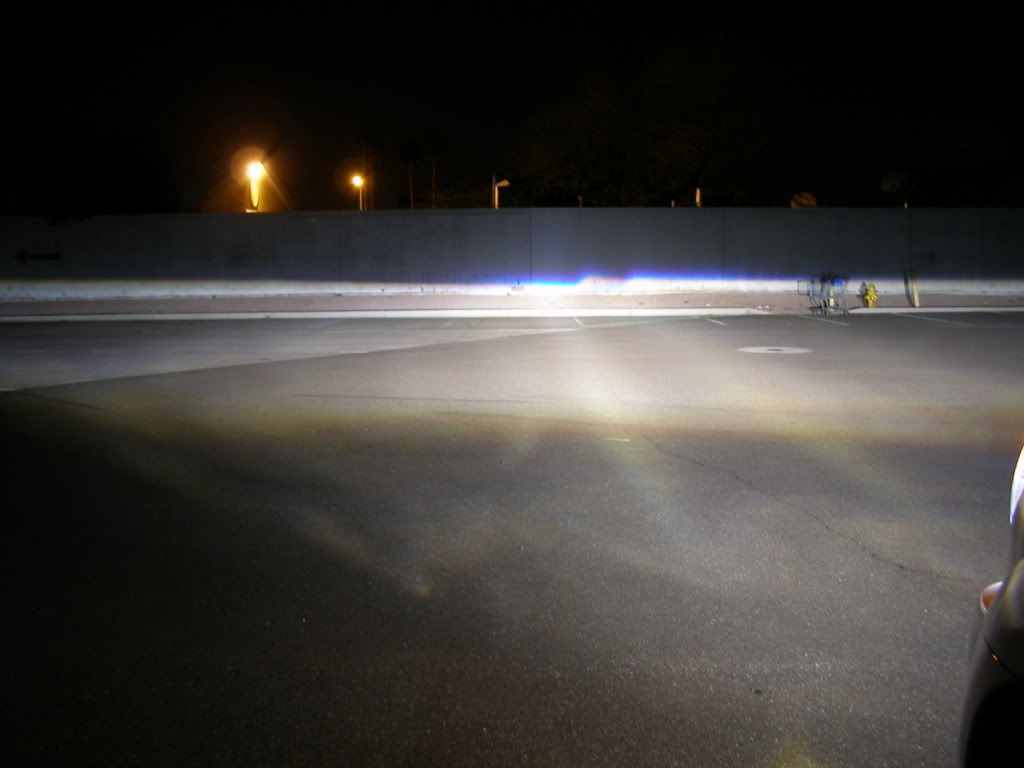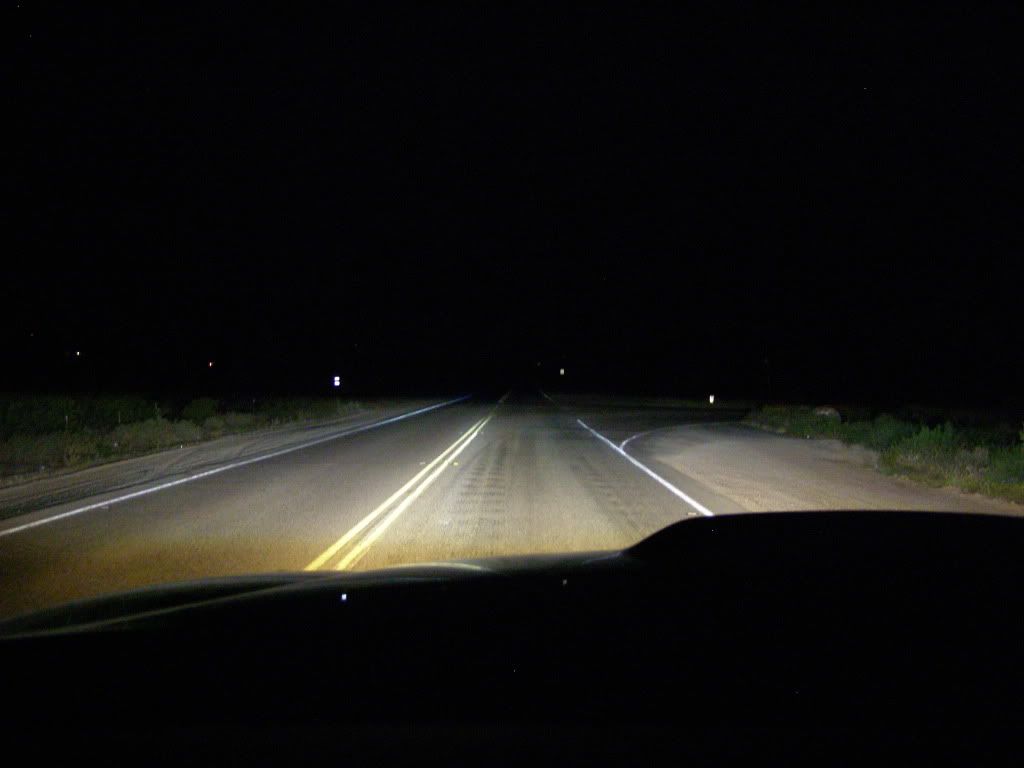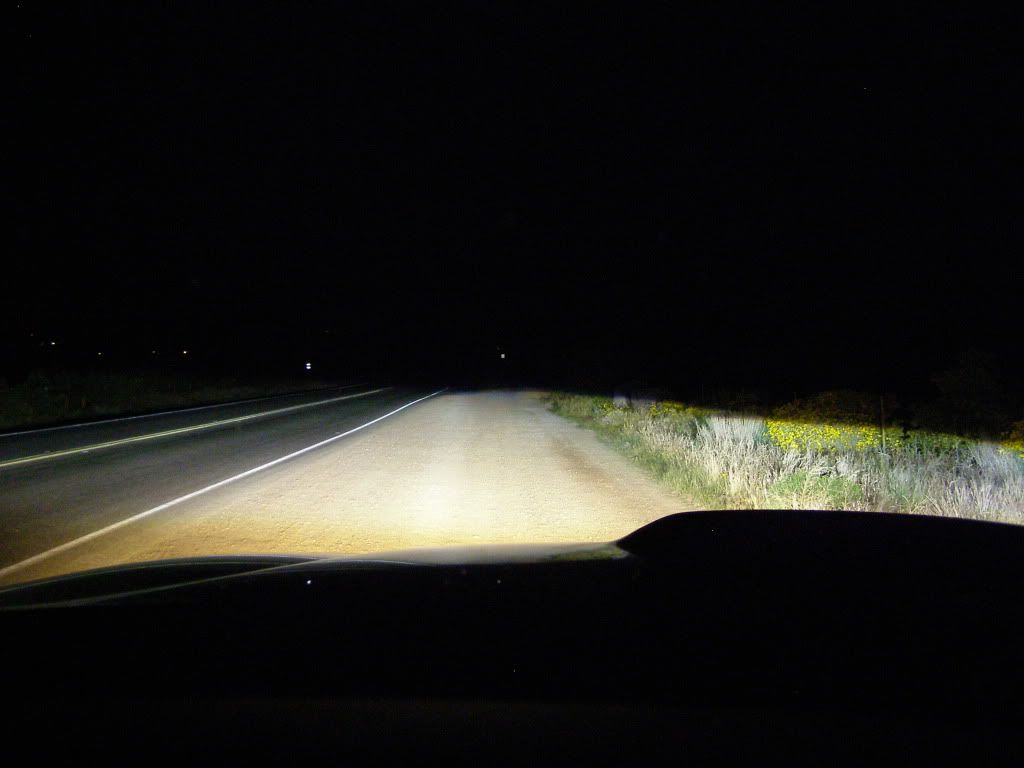 Headlight Housings (over time, in order):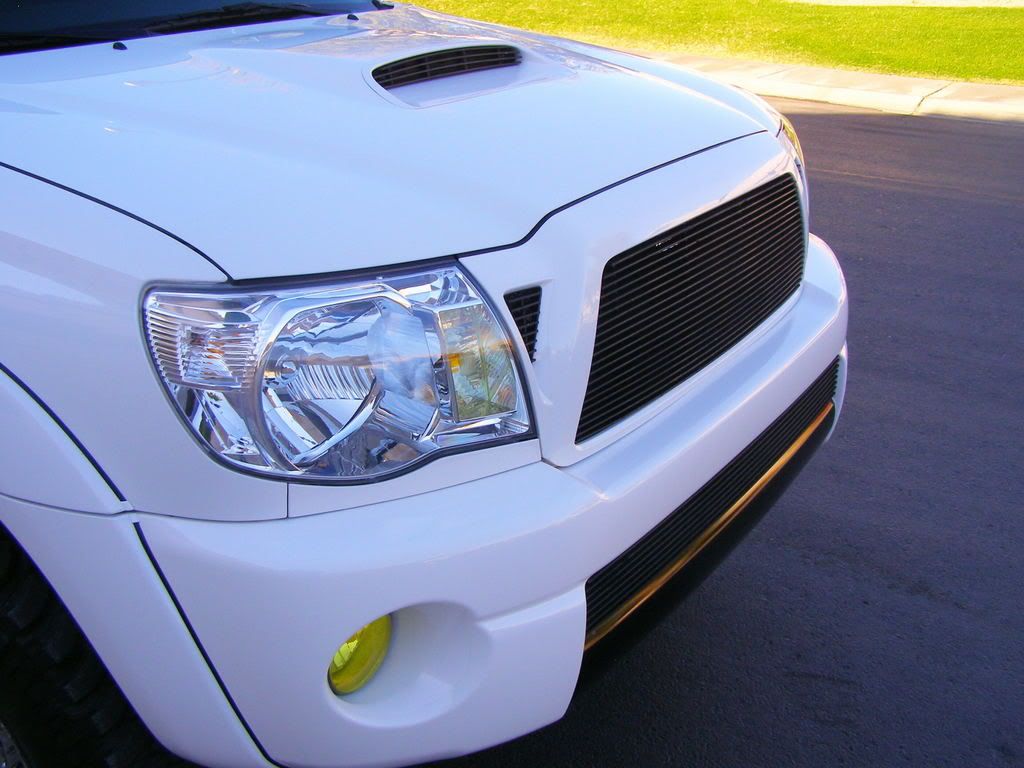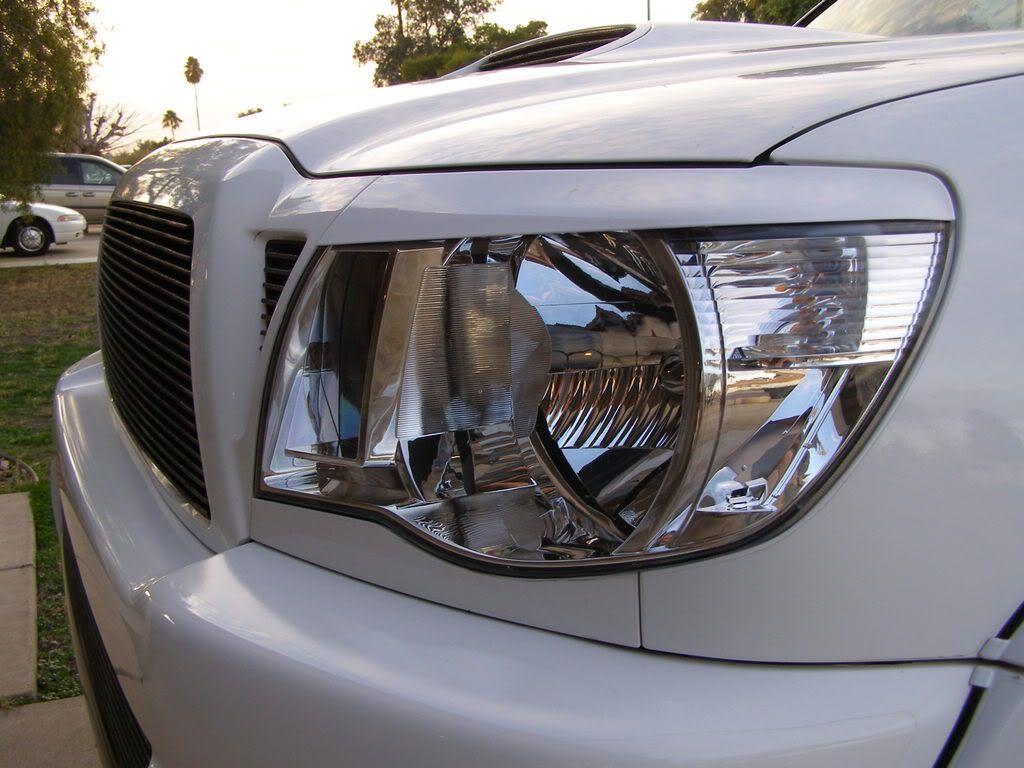 Grille Lighting:
As many others have on this board, I added some Hella 500's behind the grille. Not all that functional, but I loved the looks.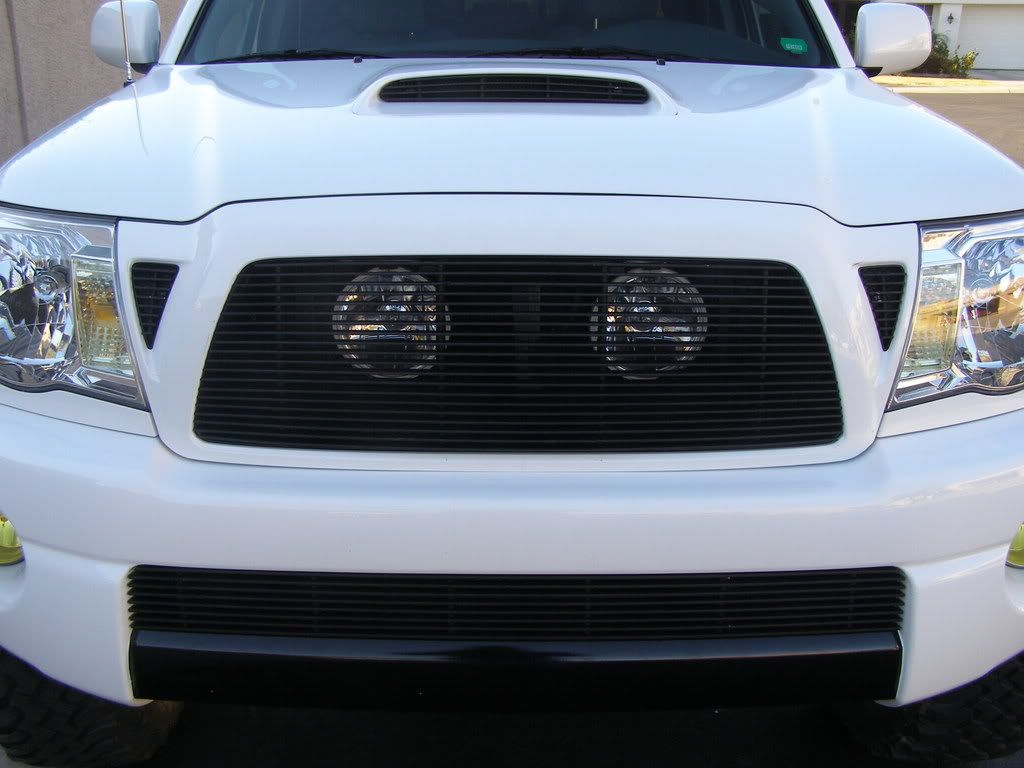 PERFORMANCE
Thereafter, I found myself wanting some more power/sound, so along the way I purchased a TRD intake, TRD exhaust, Doug Thorley LT headers, a
URD
Y pipe, and the URD MAF calibrator. I then went to DynoComp and got it tuned.

Sound: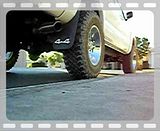 Tune: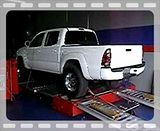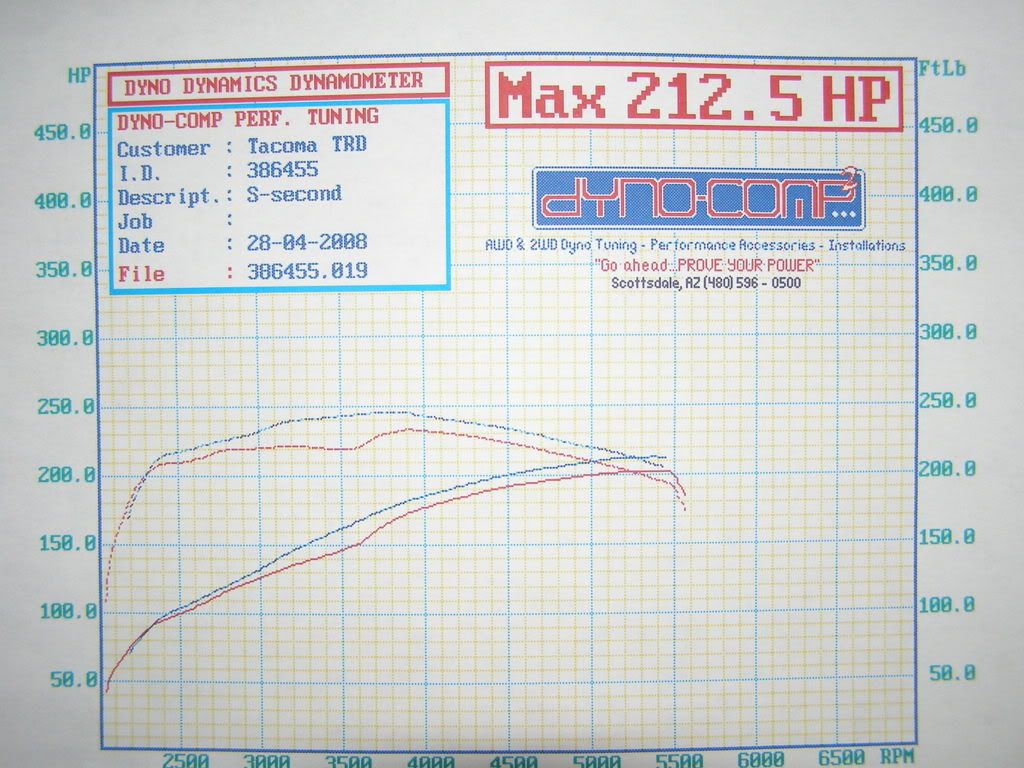 LIFT/WHEELS/TIRES
Then came the Lift, Wheels, and Tires. I originally went with the basic
Toytec
3" (885's and top plate/aal in rear), along with 5100's and 285/70/17 BFG m/t's wrapped around Pro-comp 6007 17x9 wheels. And it came out like this: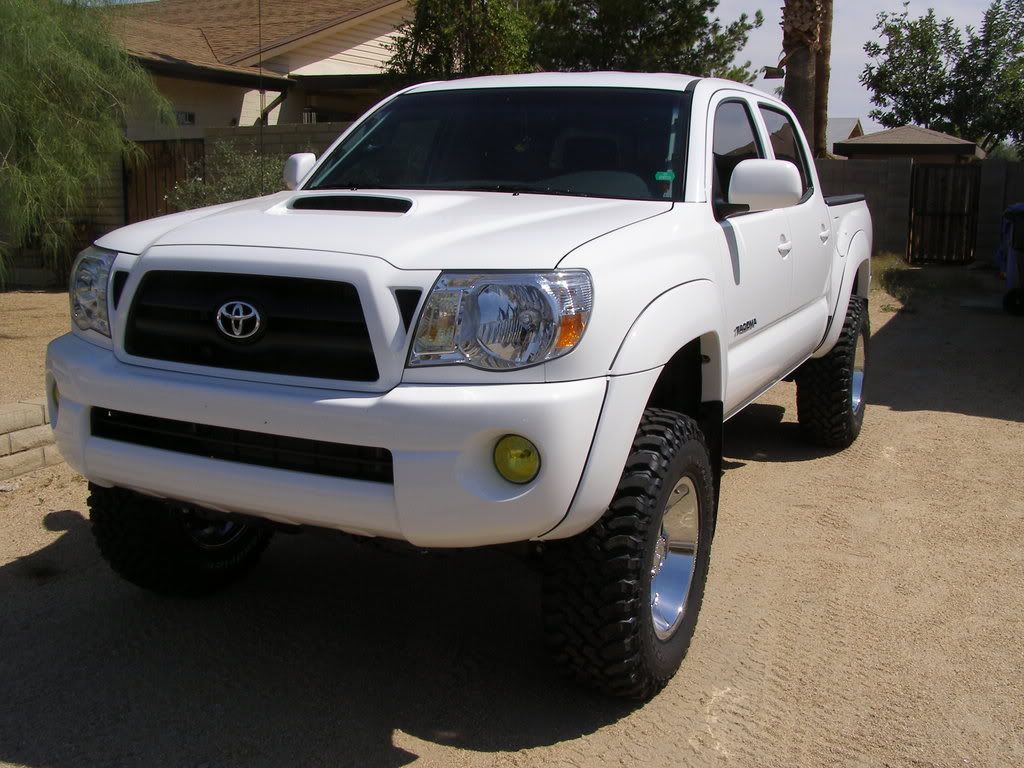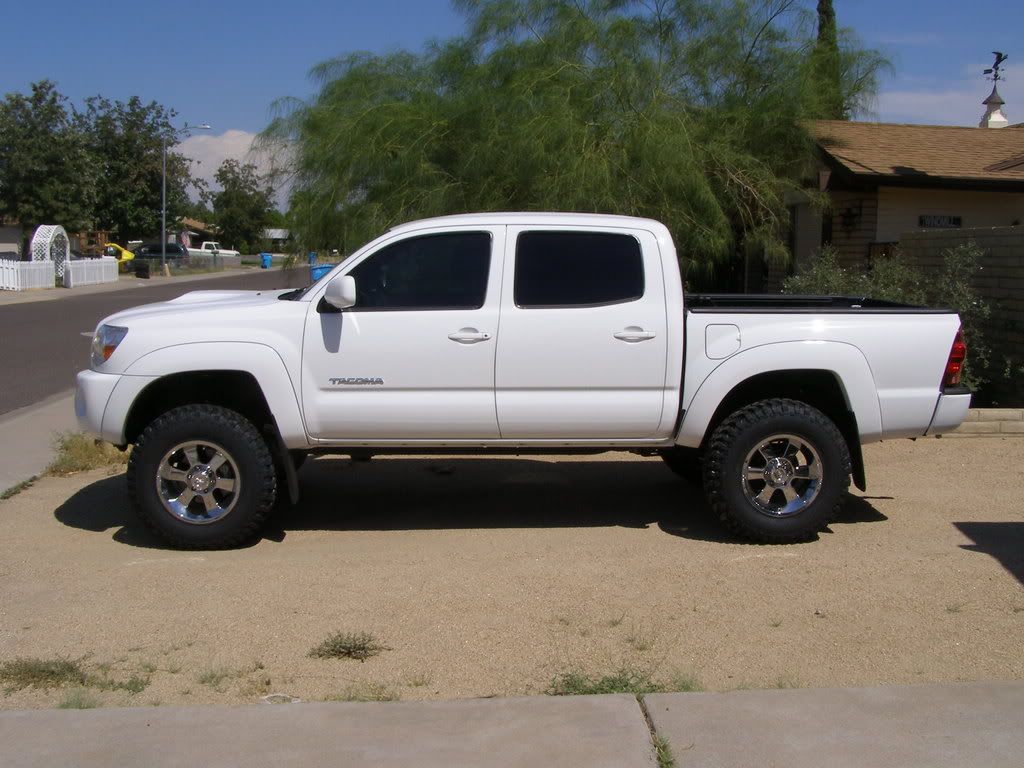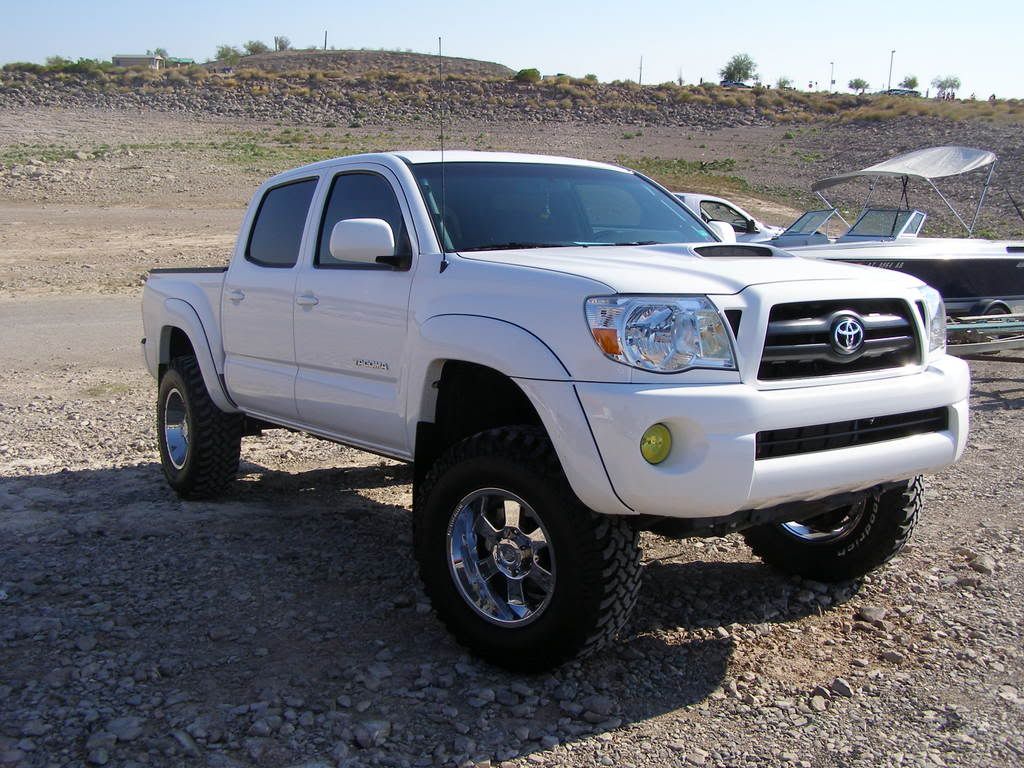 Since were on the topic of Lifts and Tires, I soon realized that there was quite a bit of SAG in the rear (and the front as well), so what i ended up doing, (and how it sits now), is getting the TSB spring pack in the back and throwing the AAl back in, and for the front, I ordered a 1" daystar spacer to go along with the saggy 885's. Heres a before and after shot of how it sat.
BEFORE::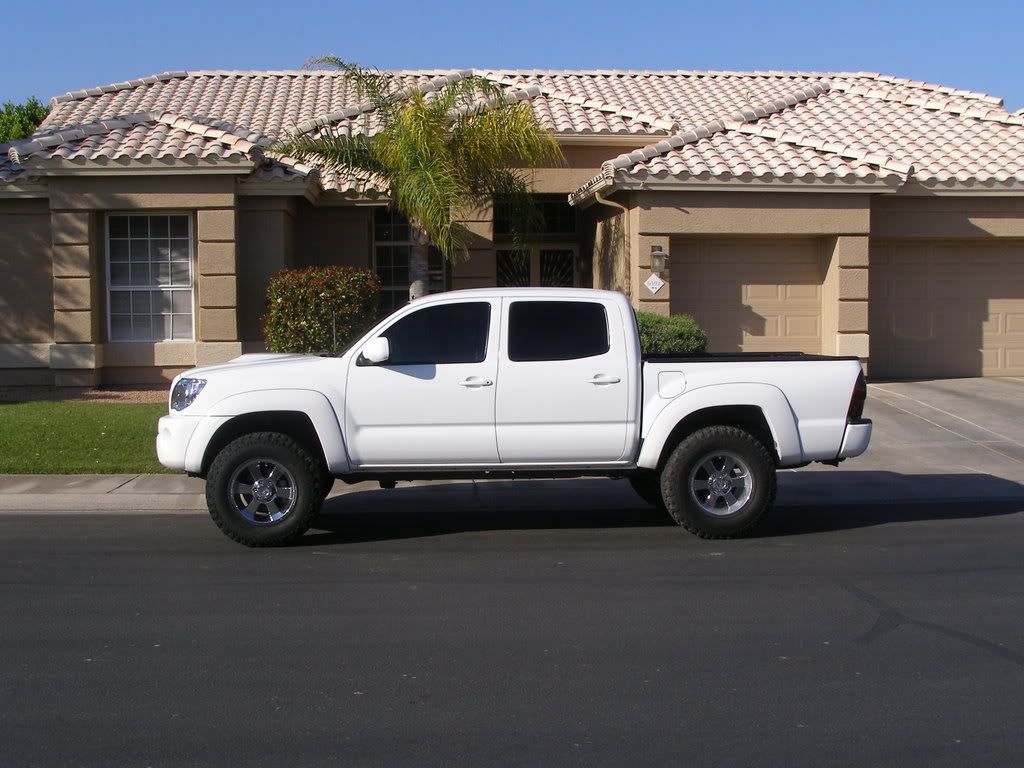 AFTER::
Once the BFG's were retired I decided i would try a new size and ended up deciding on GoodYear MTR with Kevlar in 305/70/17. I did have to complete the cab mount chop in order to complete a full lock turn.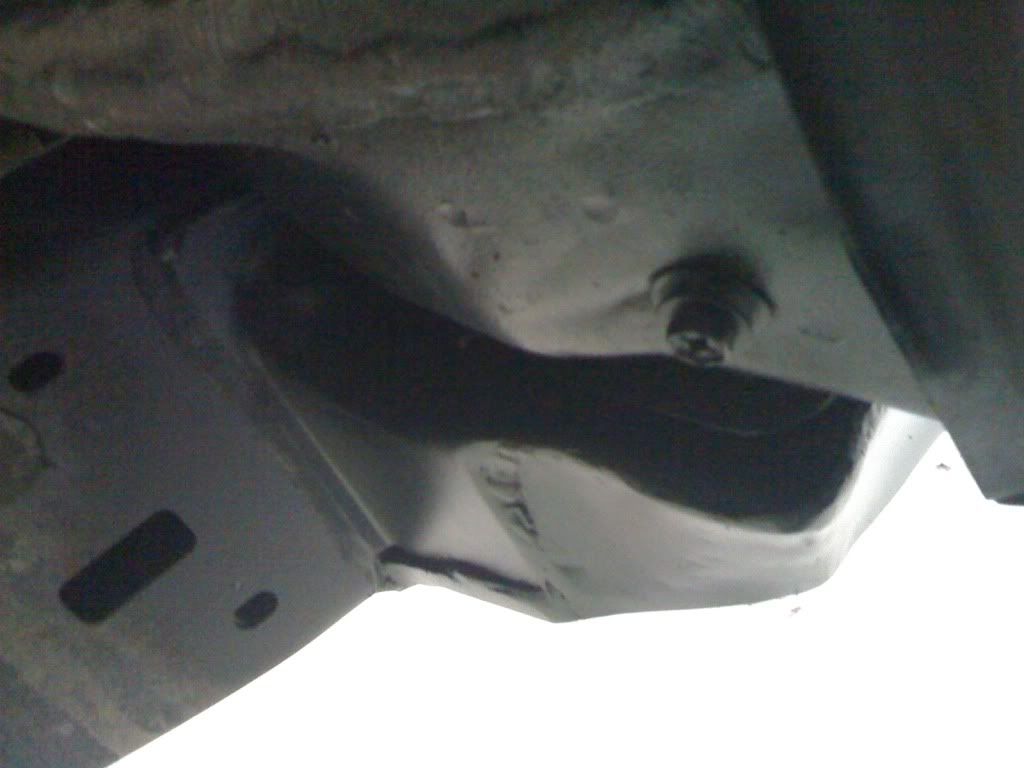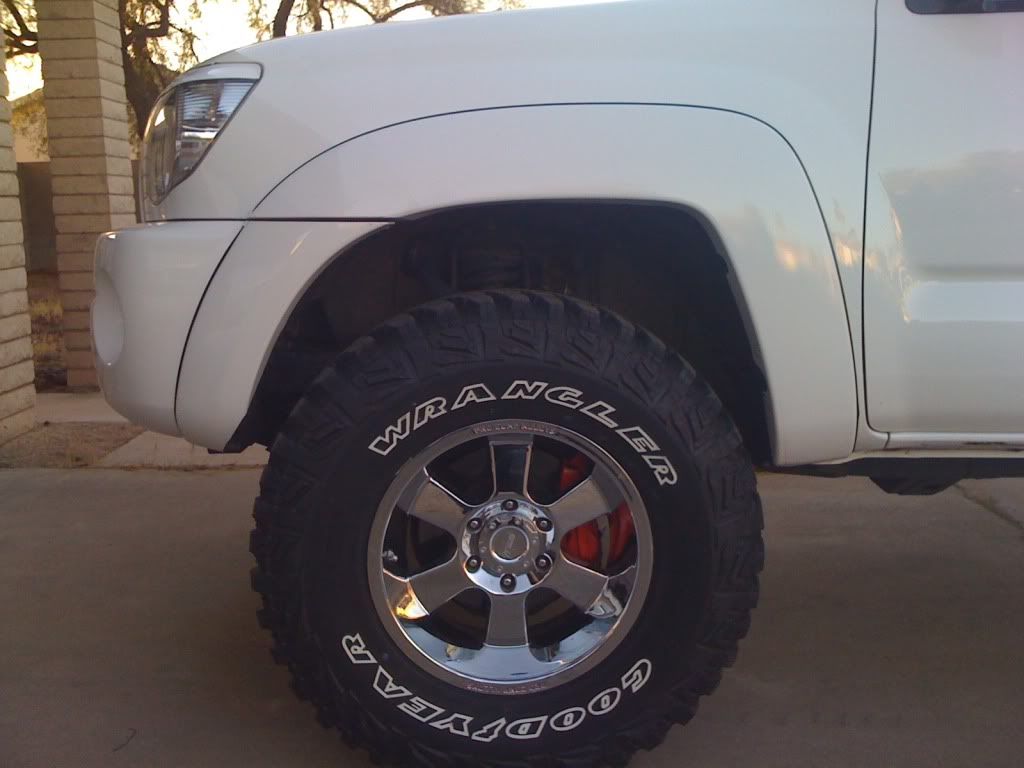 EXTERIOR TRIM:
So originally I purchased a Billet grille off
ebay
and sprayed it black with 3m runnerized undercoating.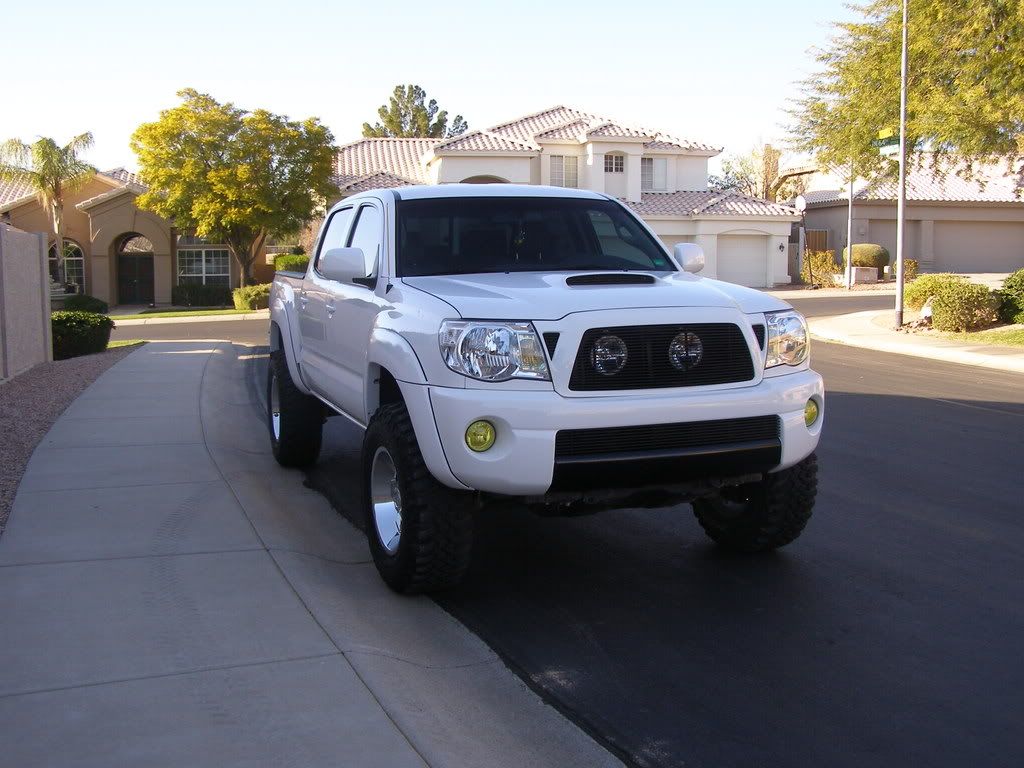 Then I went ahead and decided I would go through with the Satoshi.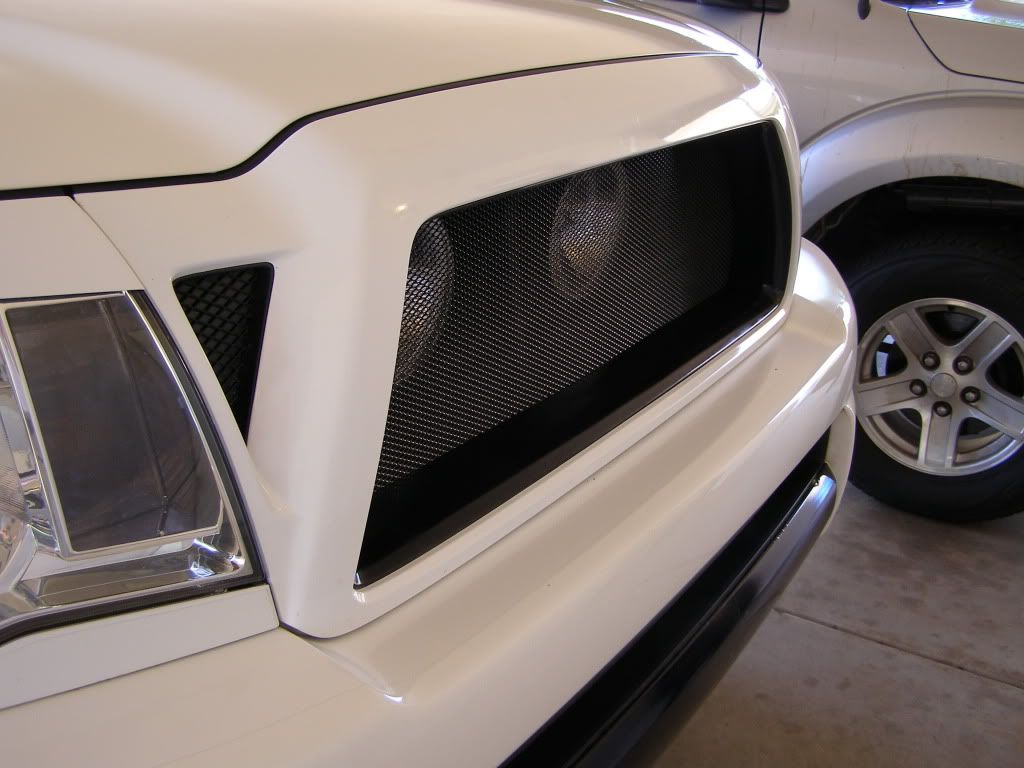 Only other differences on the exterior of the truck (that i can think of now), are the Lower Valence Vinyl, and the painted rear tailgate handle.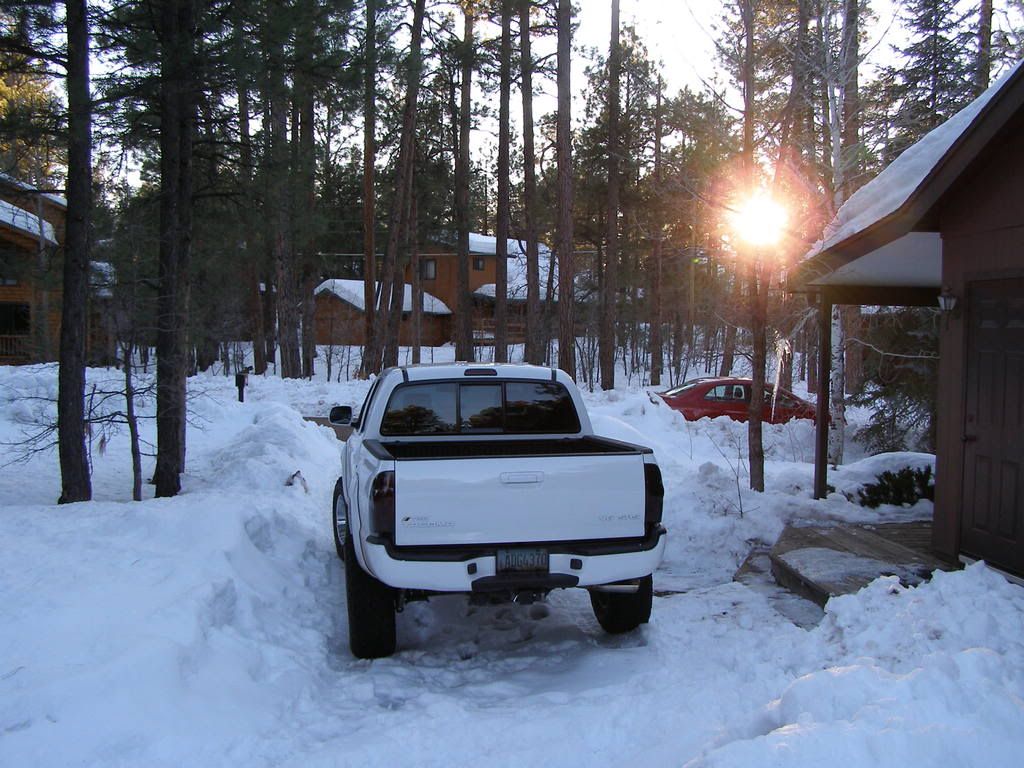 That will have to do it for the time being. I'm sure im missing a few things but when they come to me, ill update it.