I wanted a 2nd generation taco since they came out but could not afford it till now!
scoped it june 14th 2009
bought it 3 days later.... passed the frontier on to lil sis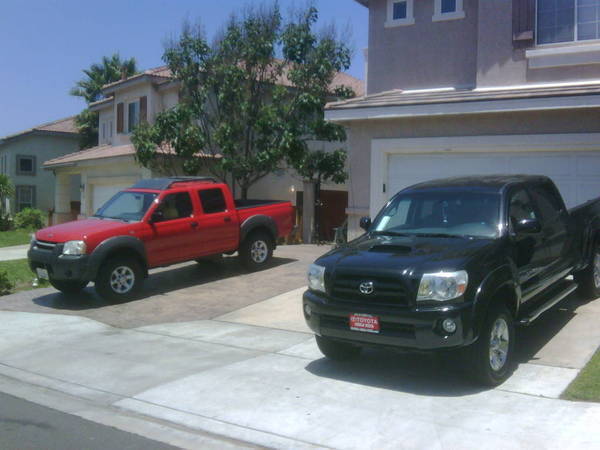 First mod: bed extender with 6 foot flag pole custom made by me!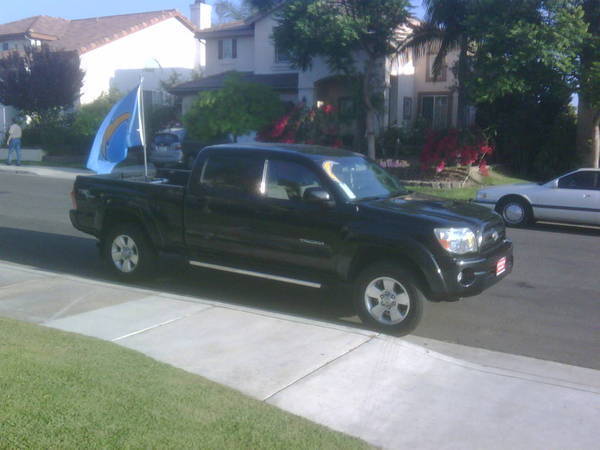 21st bday weekend.. drove to VEGAS!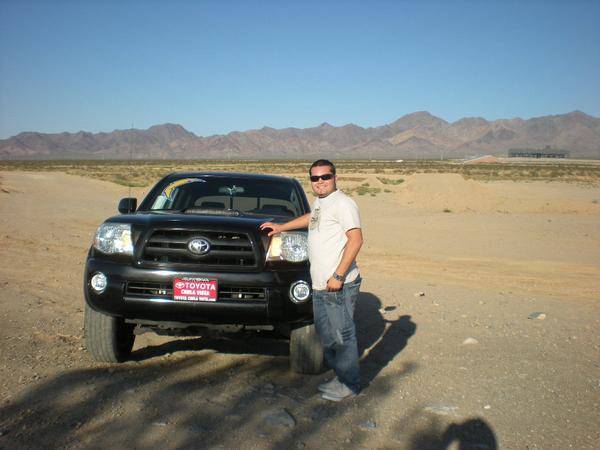 snuck onto primm short course off road track!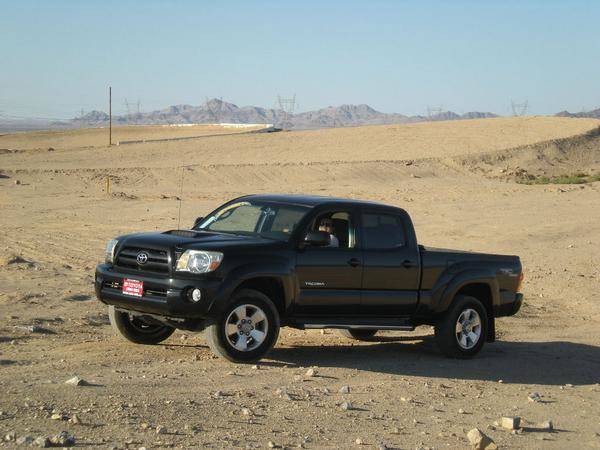 Halloween 2009 bought leveling kit from
ebay
installed leveling kit in driveway week before baja 1000
bought used Bfg km2s paid 160 for 5! and installed day before baja!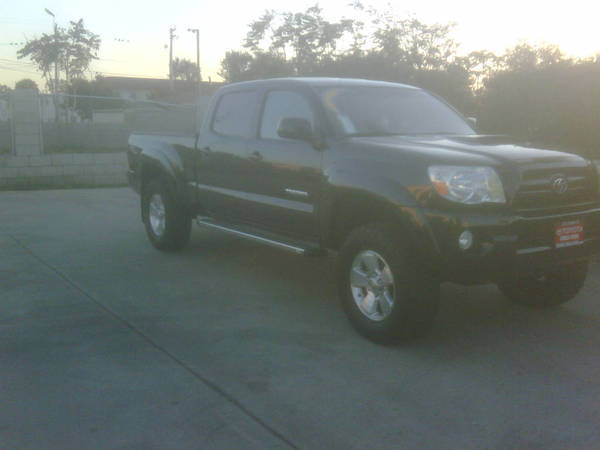 Baja 1000 silt sucks!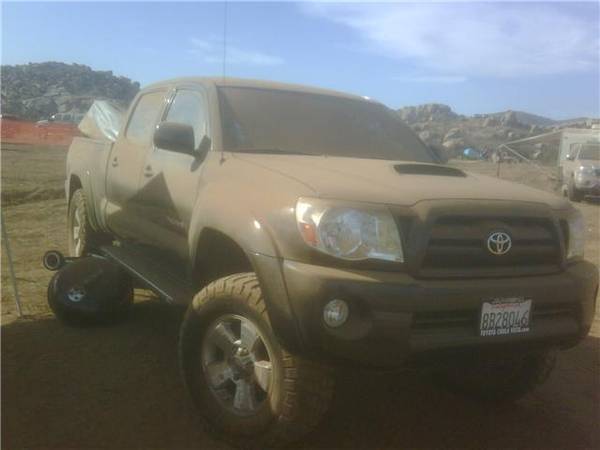 before spacer and tires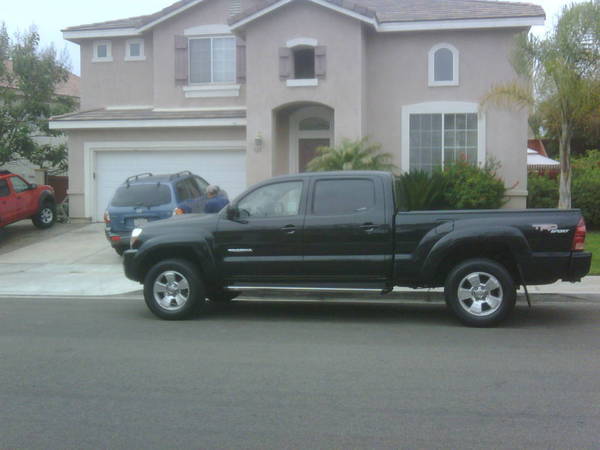 AFTER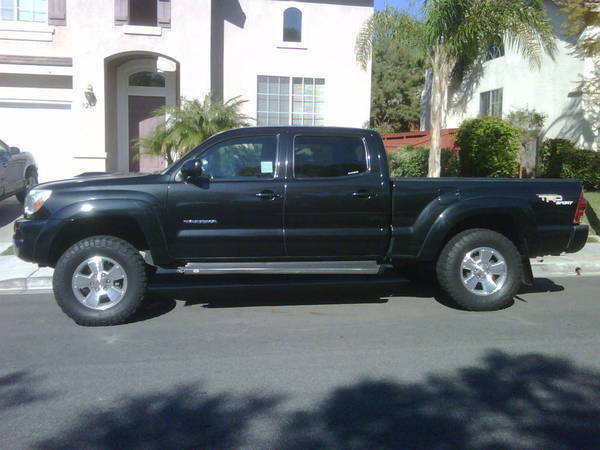 1-31-2010 first TW MEET corral canyon trail run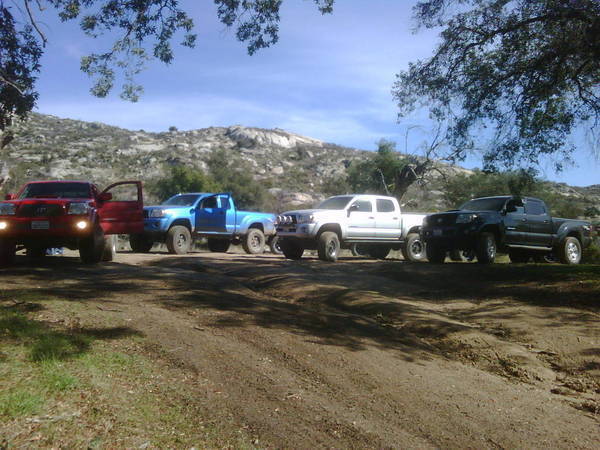 April 3rd 2010 finally installed cb after keeping it in box for almost 1 month>>>>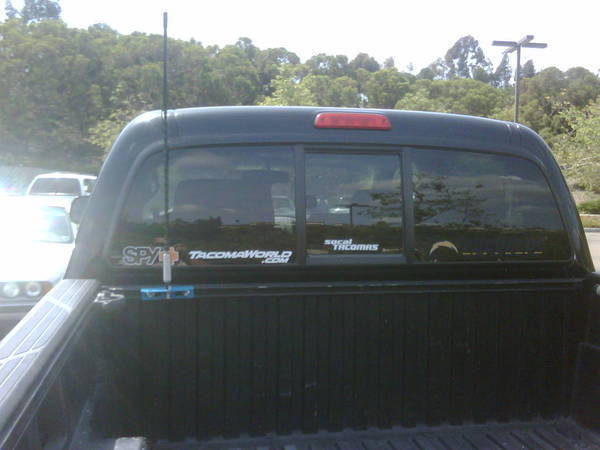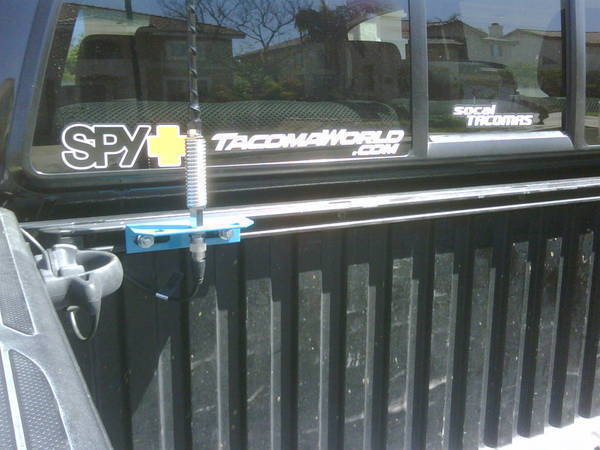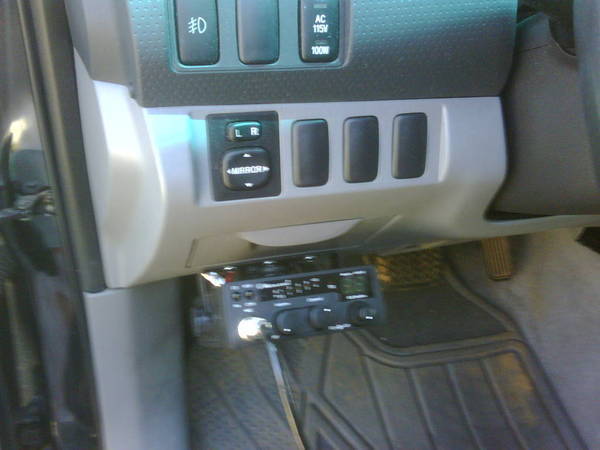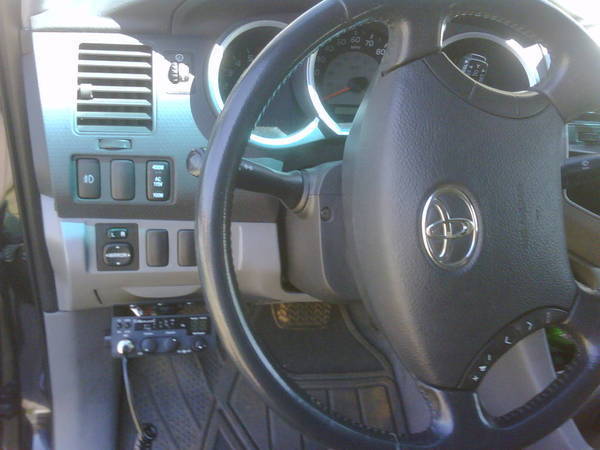 saturday 4-17-2010 bought 5 Bfg mud terrains for $400 1 was brand new never used and the other 4 only used for 6,000 miles!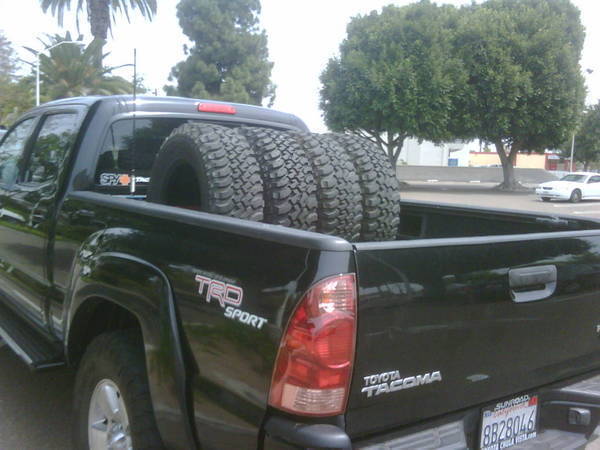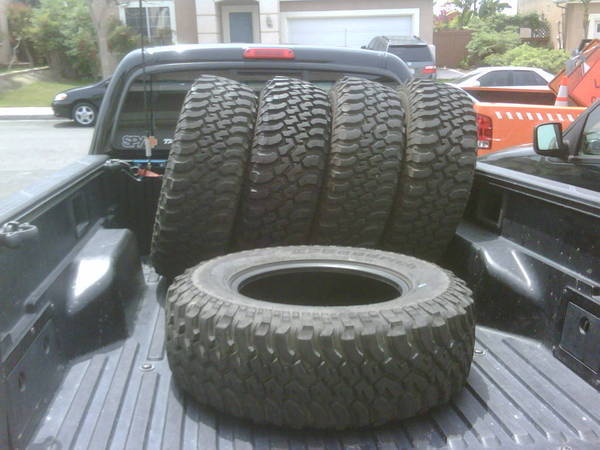 installing thes today will have pics of it later
some action shots