Hello every one this is my magnetic grey build! i got her in November 2009 this is
parked right outside where i work.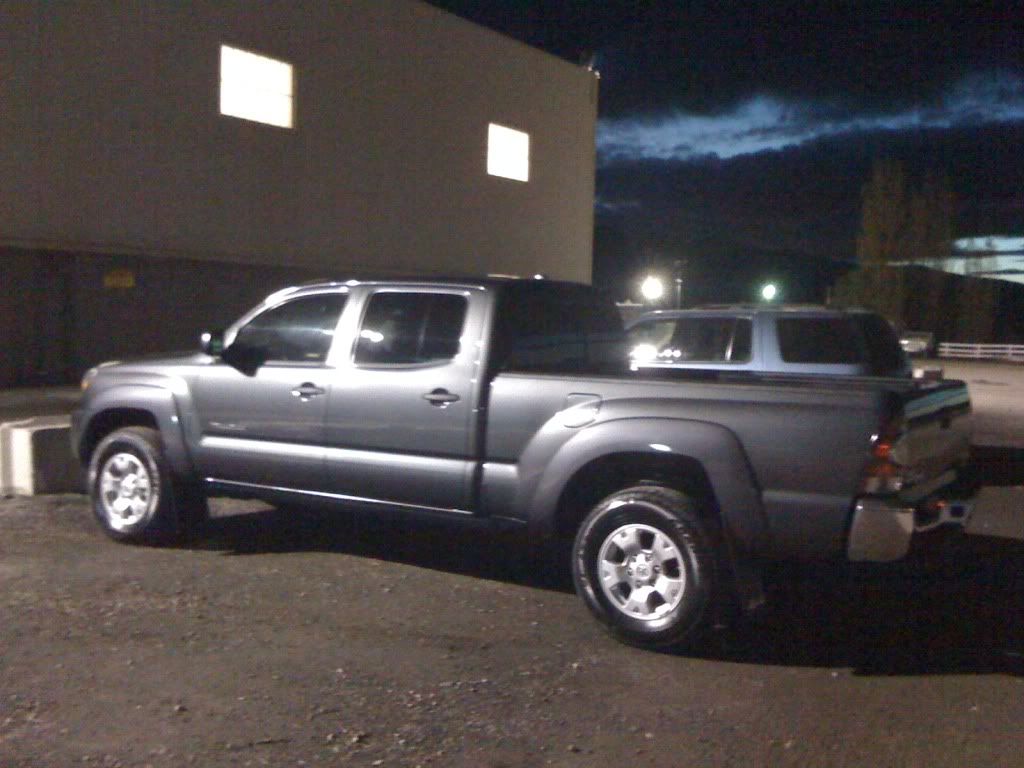 just put on the bull bar, nerf bars and some BFG AT 265/75/16. 2 inch spacer my friends got me for my b-day.
i put on a OEM roof rack. With satoshi grill, i love how it makes
my truck look.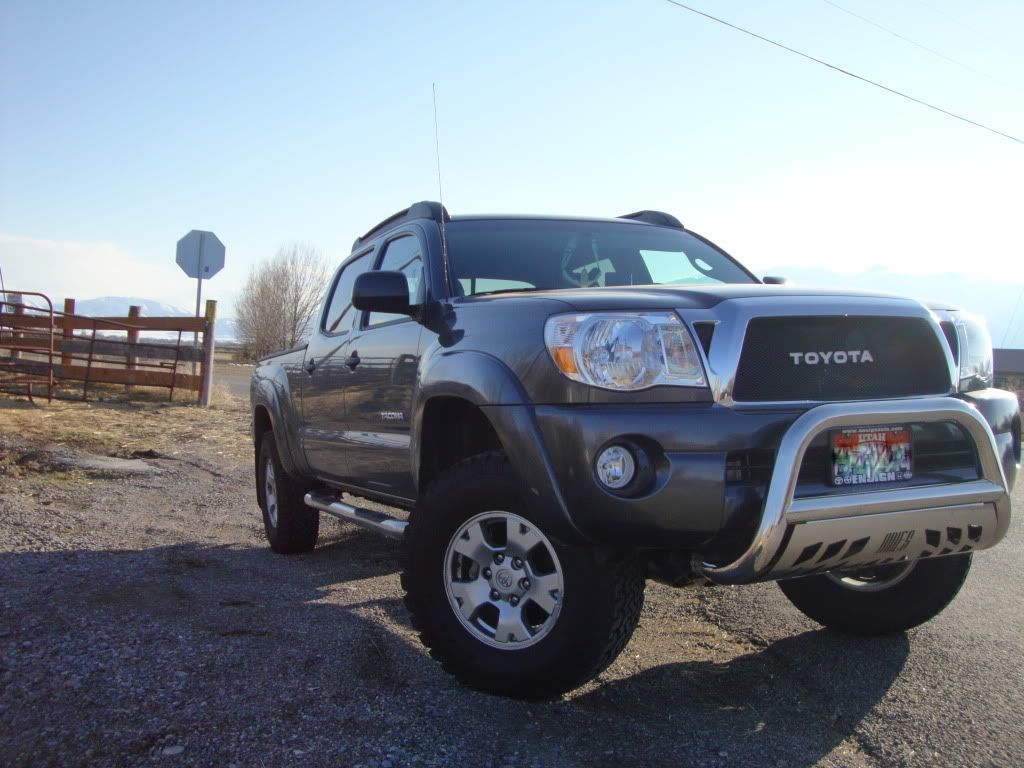 satoshi grill- i tried the cutting out pieces and bonoing it and it didn't really work out for me.
so i tried the fiberglass approach and i found that way much easier imo.
Home made bike rack from stuff at
home depot
, i love it it fits 5 bikes perfectly! also pictured is my pace Edwards jackrabbit
Tonneau cover
.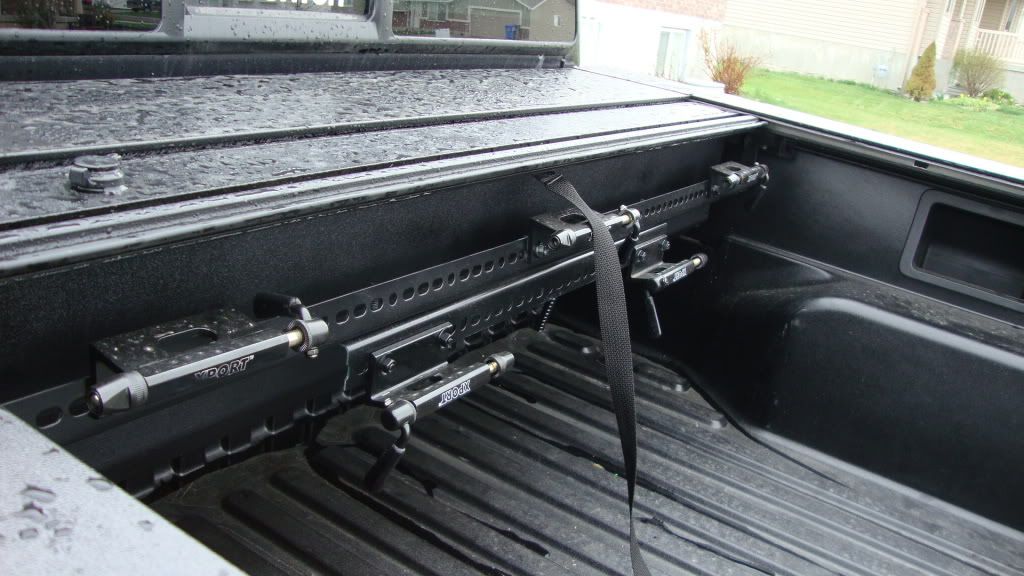 My Father is a custom fabricator and powder coated my bull bar for me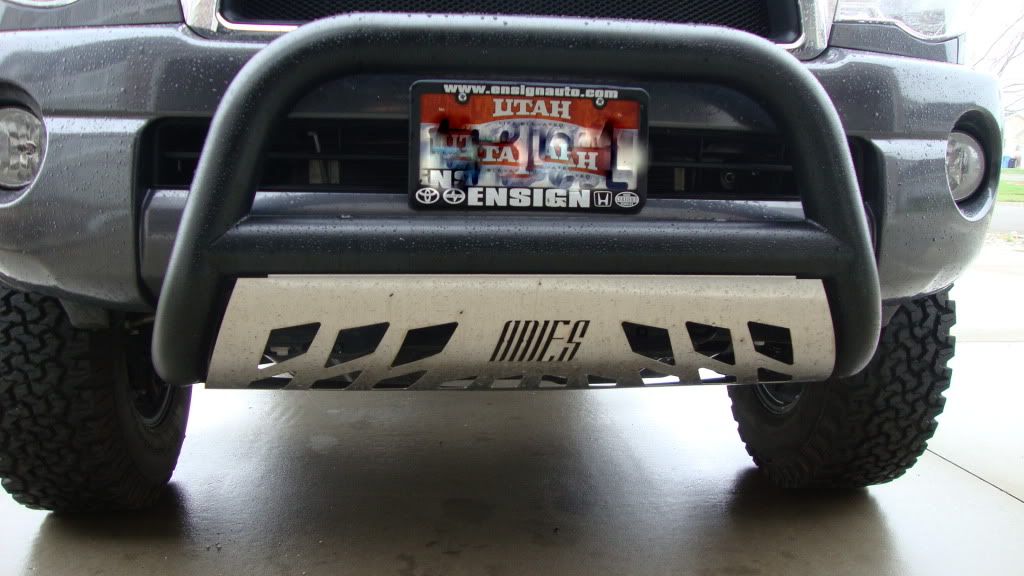 new wheels eagle alloy 137!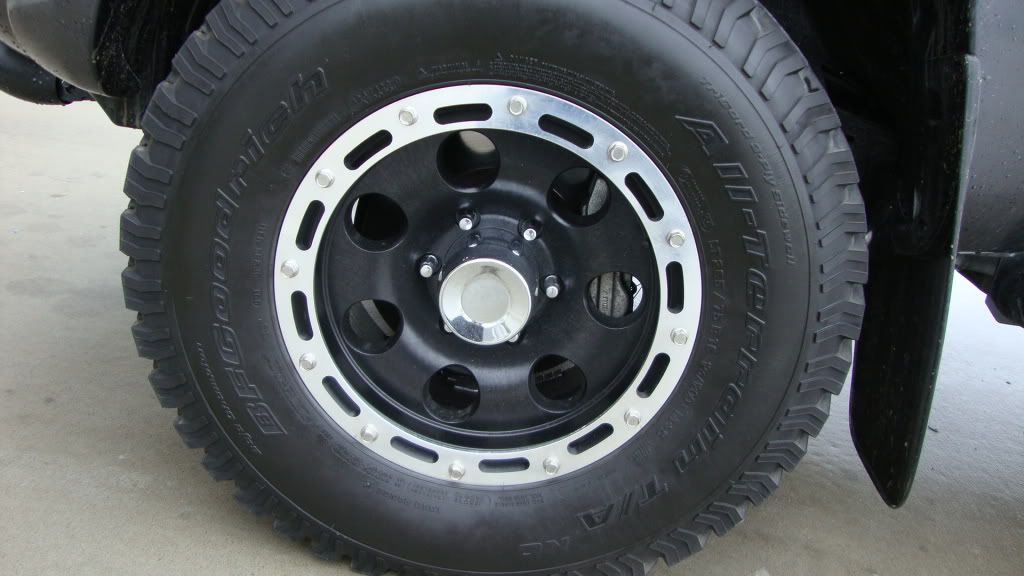 I finally got this in the mail yesterday and had a chance to put it in. took about 45 minutes.
i really love the throaty sound it gives the truck. i do notice some performance gains.
i don't know about fuel economy yet. ill keep track of it.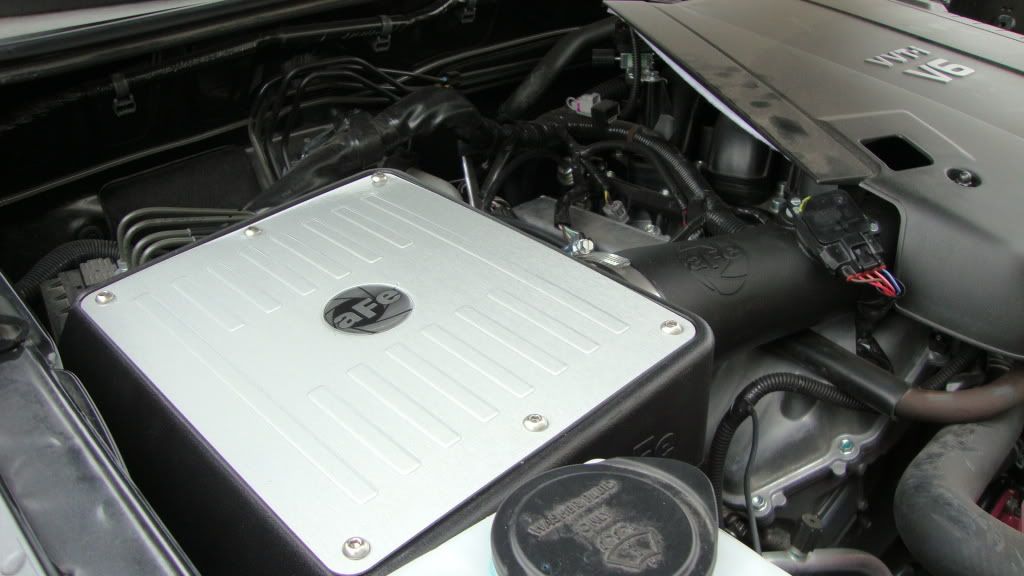 This is how she sits today, i painted the nerf bars black to give it a black and chrome theme.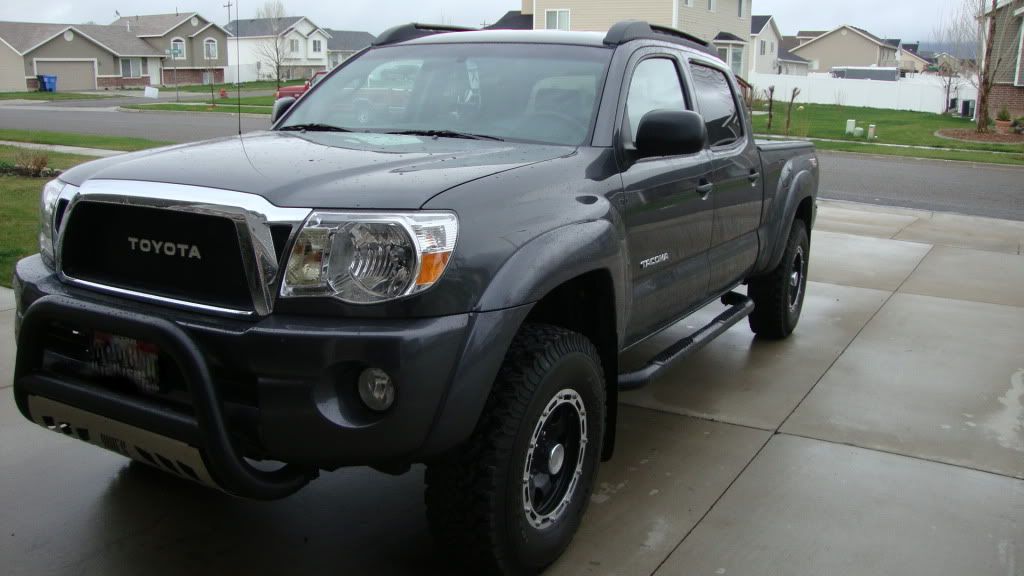 next project will be some seat covers and a leaf pack in the back possibly