Ok so my truck has finally got some momentum going so i figured I would post some pics.
Wheels and Tires:
285/75/16 BFG All-Terrains
16x8 American Racing Chambers
-Toytec 3'' lift
-A.R.E. CX Shell
-Surco Roof Basket
-2 Hella 500's and 2 Black Magics
-Shovel and Axe
-Hi-Lift
-Rear Lights (mounted inside the shell)
-Smittybuilt recovery hook
-Color matched grill
-BHLM
-Toyota OEM
Bug Deflector
-Toyota hard floor mats
-Window Tint
-Wet Okoles
-Ebay Tail Light Covers
-Blacked out emblems
-Satoshi w/ Black Magics behind
-Recovery Strap/ Other Straps/ I think I have three tape measurers in the truck....
-Smittybuilt hook
-Crash Pad (Doubles as my bed)
Future:
-ARB Front bumper
-CBI Rear Bumper
-CB Radio
-Sport hood
-TRD Exhaust
-Sliders
-Clean my engine bay
-I'm not sure what else I could do after that?....
As she sits now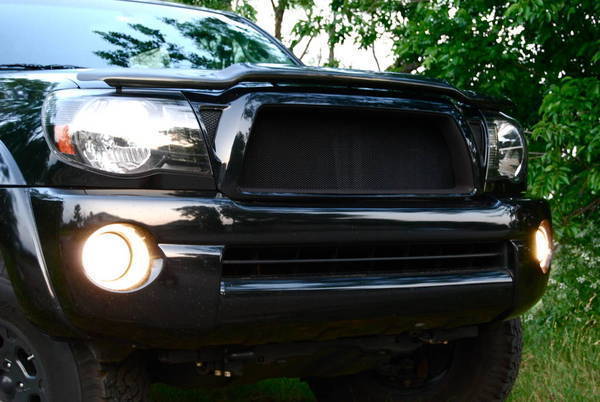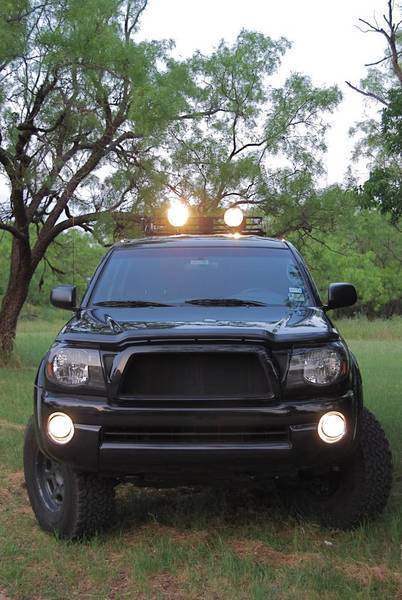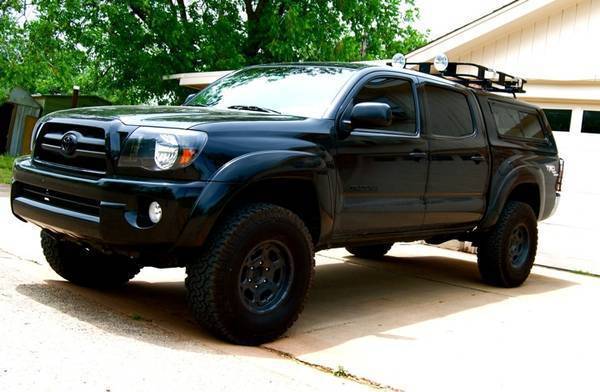 My newest additions: A.R.E. CX Shell, Surco roofrack, shovel mount, hi lift mount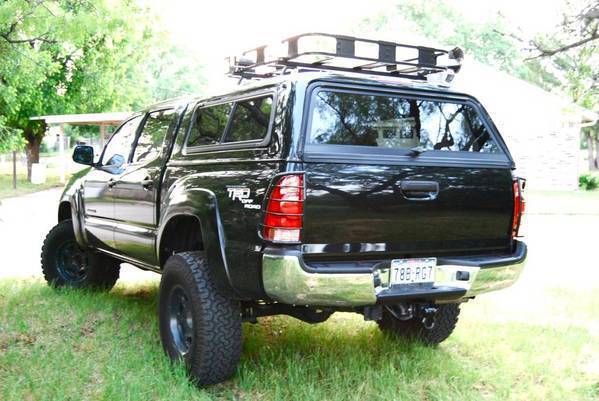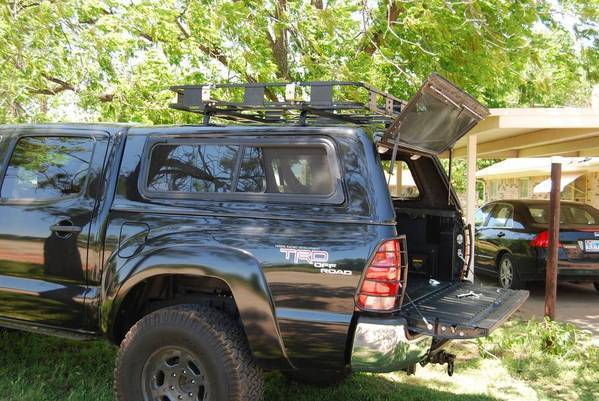 Mounted the highlift and installed some "bed lights"...they light up the bed and about 20 ft behind it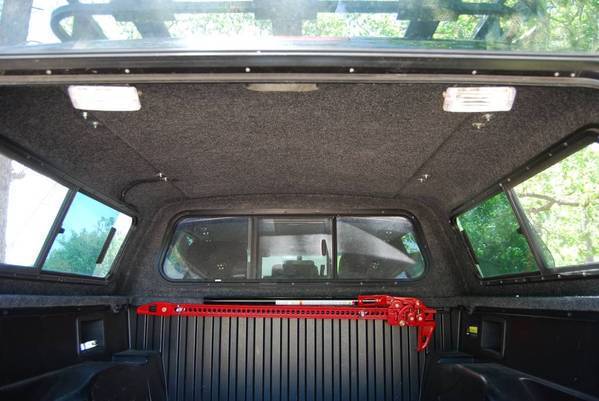 My Crash Pad for climbing fits perfectly in the bed and folds up.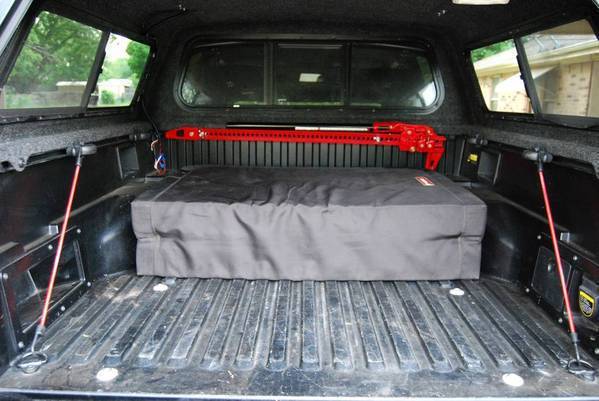 Folded out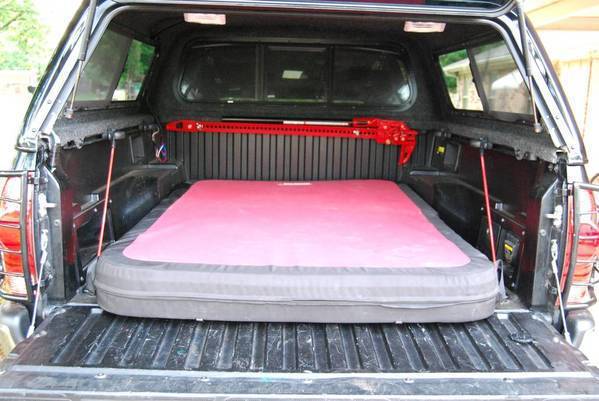 I wired all the lights to a trailer plug so that I can take the shell off easily. Works perfectly!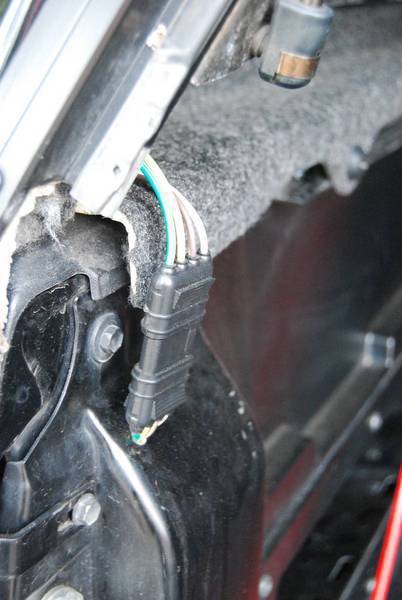 Here are my Hella 500's...i painted the outside ring because I though they were too white
The back with my
smittybuilt
hook...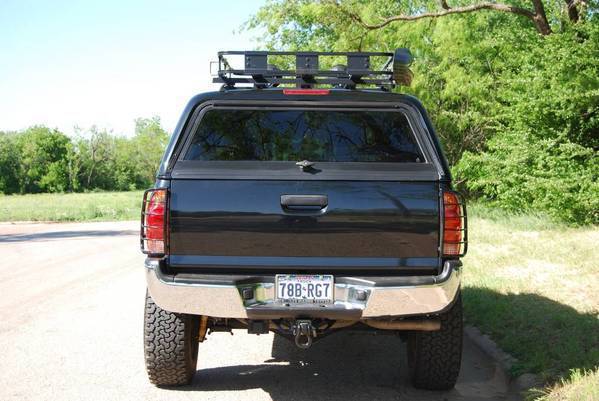 Satoshi...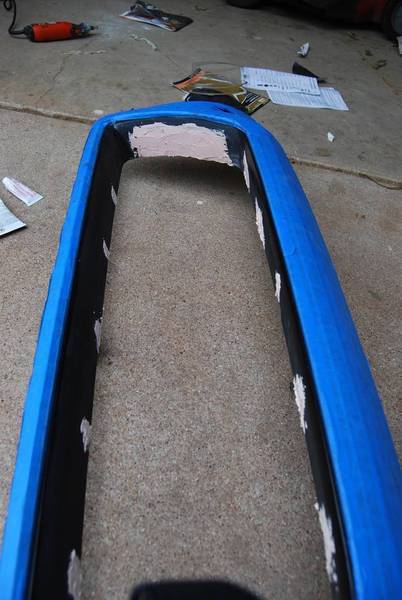 Mounted Shovel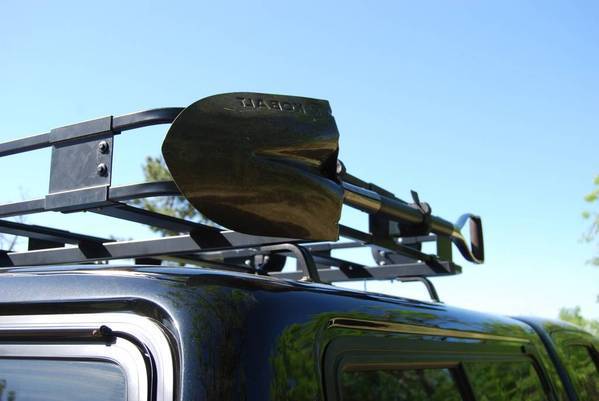 More pics and info to come...