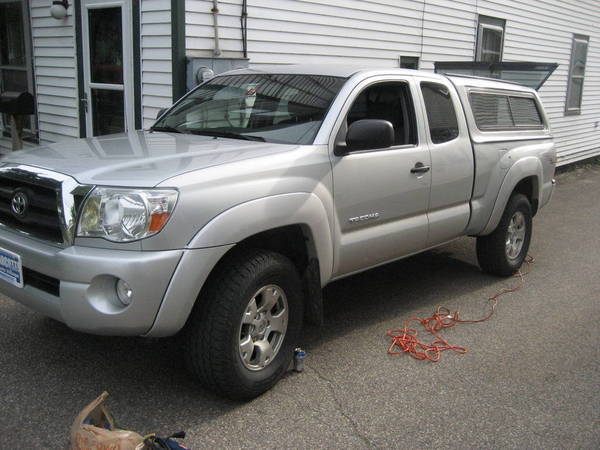 Bought a 05 TRD Off road last week and started on the mods. The rims were pretty beat up from all the VT winters. Looked like a good place to start.
Below is a close up of the corroisin on the rims.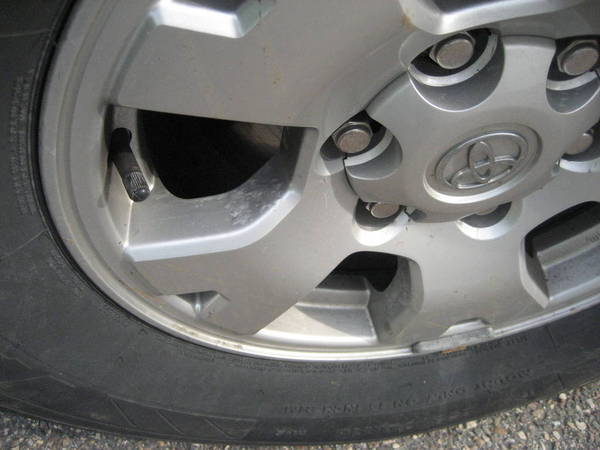 Looked at a lot of post on here and decided to go with a little different paint theam. So sanded them down and started taping off.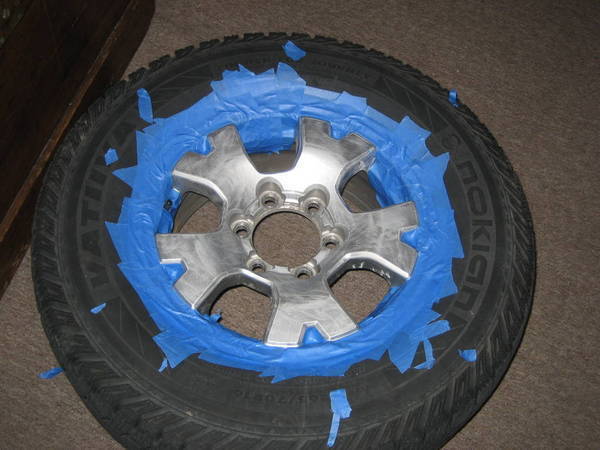 Then came a coat of primer
Next was the painting of the Rim. I used Rustolims Hammerd black paint. Somthing a little different
Here is a picture of one painted and stock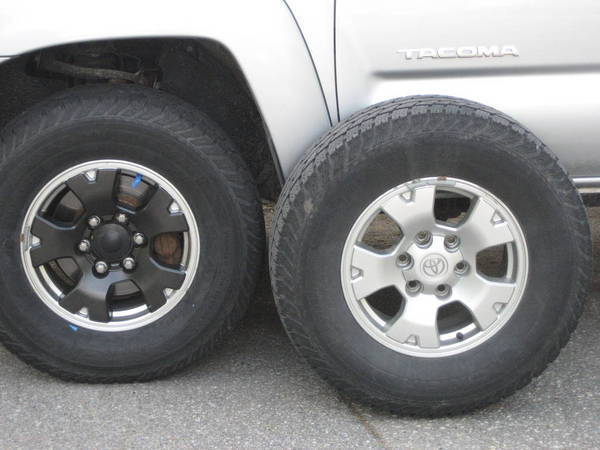 Ok all done with the caps back on what do you think?
More to come!!!