Here is my bed light mod all finished up. Came out even better then i expected!!!
I put one screw in each side to hold them in the bed because the bottom tabs broke off while removing them.
Drivers side
Passenger side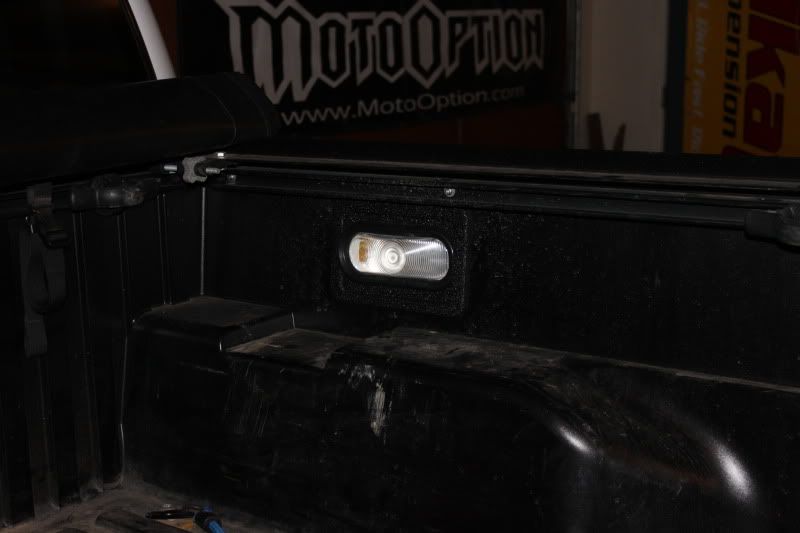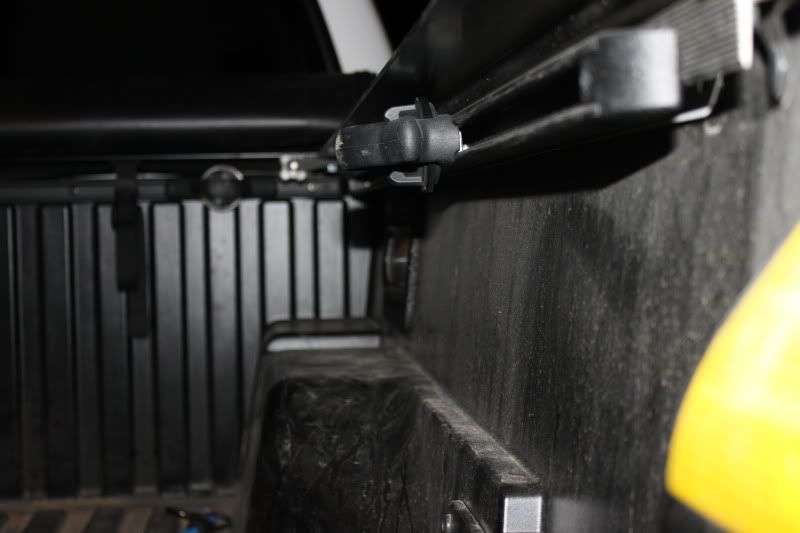 Lit up under the
tonneau cover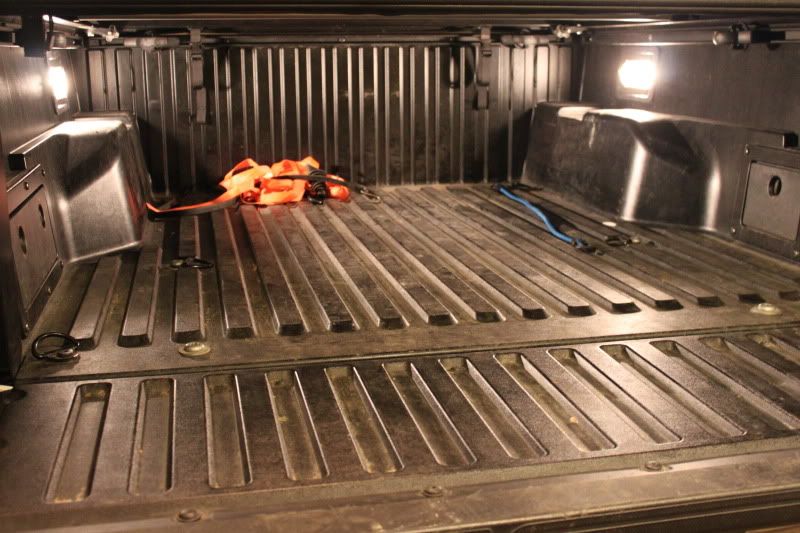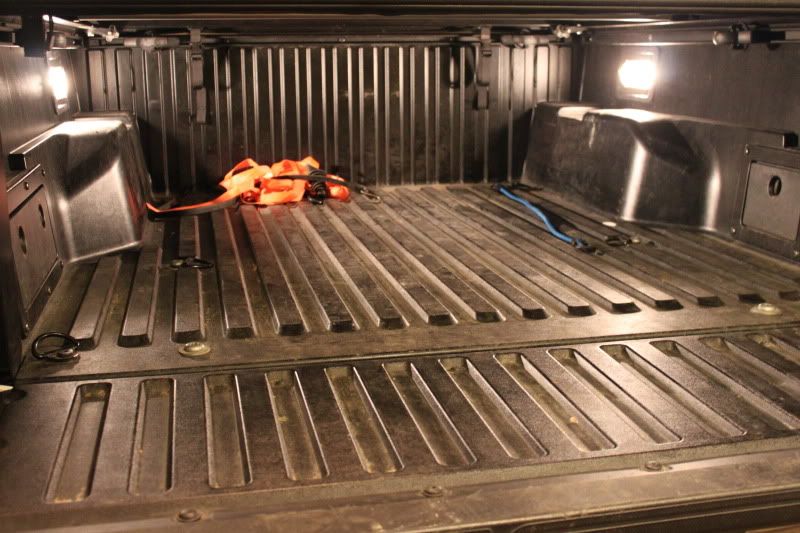 Lit up no tonneau cover outside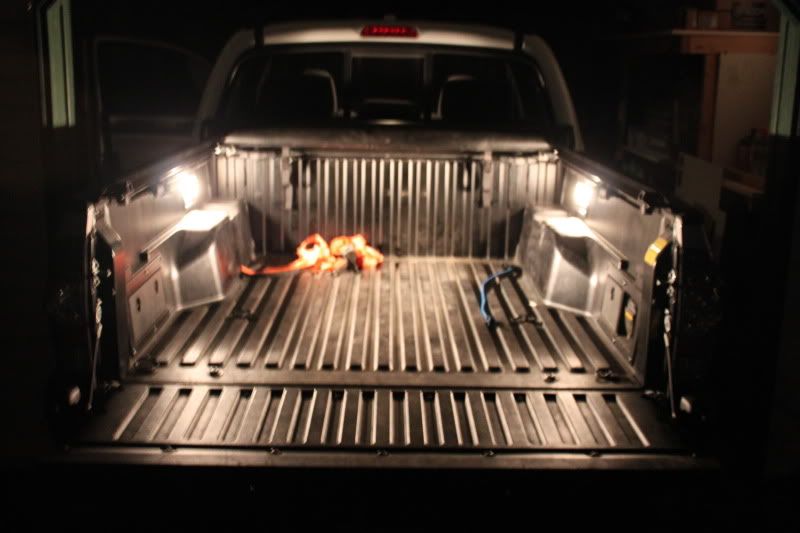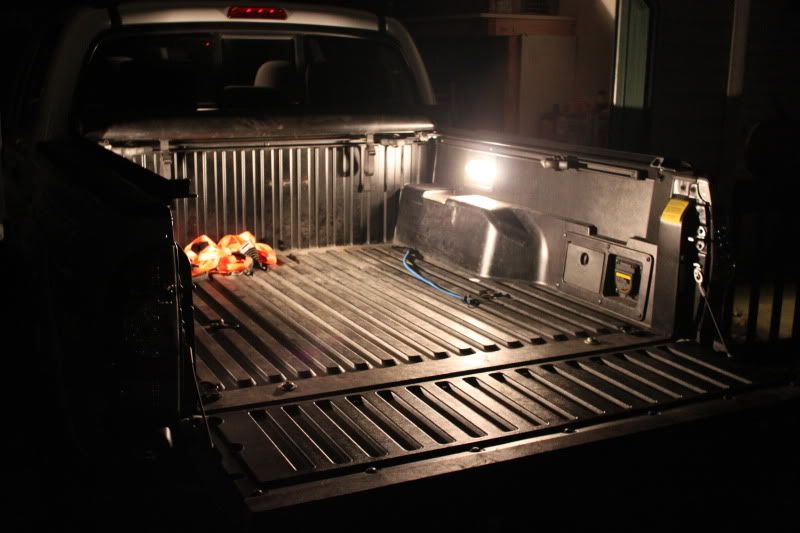 My carling switch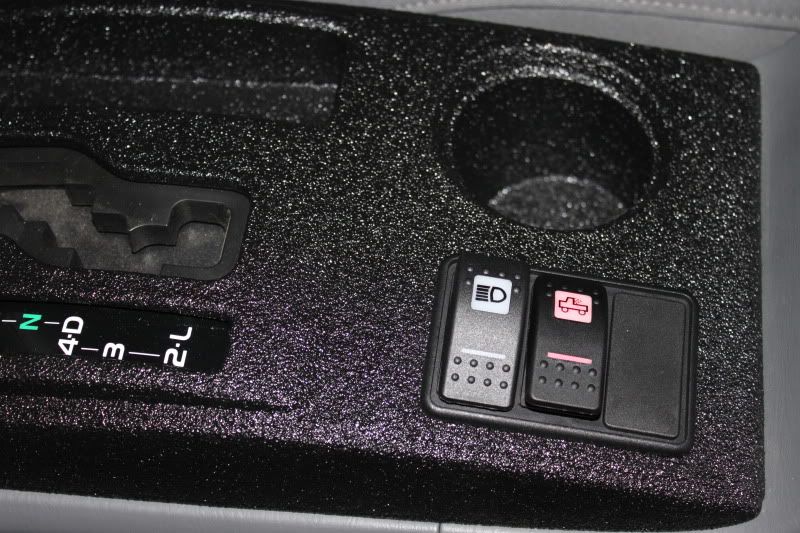 Total cost was roughtly:
$25 for the lights, gromets and wiring plugs
$6 for wire
$26 bucks for a add-a-fuse (dont get me started, paid too much i know but napa was the only place that had one and i was anxious)
$30 for the carling switch and 3 gauge blank
$5 for line-x on the bed pockets
Plastic for the bed pockets, Free
Worth every penny and every minute i spent on it!