I bougth the truck in Mid April after wanting one badly since winter. So glad it's here. I've done a few things so far so i thought i would start the build thread at this point. To start it's a 2010 Double Cab Off Road 4x4. Truck was purchased brand new on 4/21/2010, i plan on keeping it for a long while, if not forever.
UPDATED 12/8/11
Pictures are on the following pages as well
2010 Tacoma Mod List
Audio / Video
-Alpine IVA-W505 Double Din
-Alpine NVE-P1 Navigation and Bluetooth
-Alpine USB Input mounted in cigarette lighter plug
-Alpine AUX Input mounted in stock location
-Alpine KCA-SC100 Sirius Adapter
-Sirius SC-C1 Tuner
-TSS antenna adapter to use factory Sirius antenna
-Alpine KCE-422i iPod cable
-Alpine KCE-C105 back up camera
-Alpine KTX-C10LP license plate bracket for back up camera
-Alpine PXA-H100 Imprint Processor
-Alpine KTX-H100 IMPRINT Sound Manager
-JL XB-BLUAIC2-18 2ch Premium Interconnect Cables
-JL XB-BLUAIC4-18 4ch Premium Interconnect Cables
-JL 2 gauge primary wiring, and 4 gauge wiring to amps and ground locations
-JL 16 gauge speaker wire
-Fatmat xxxtreme sound deadener
-JL C5-650 component front speakers with x-overs
-JL C5-650x coaxial rear speakers with x-overs
-JL Audio Tacoma Stealthbox with (2) 10w1v2s
-JL Audio Slash 300/4v2 speaker amp
-JL Audio Slash 250/1v2 subwoofer amp
-PAC SWI-Jack for steering wheel controls (not yet installed)
-PAC TR-7 video bypass
Electronics
-Valentine 1 with mute button
-Homelink garage door opener
-Fog light anytime mod
-Ultra-gauge
-Python 580 Remote starter
-ADS DLSL Bypass
Exterior
-Toyota factory roof racks
-Lamin-x yellow fog light covers
-Line-x'd front valence
-AVS in-channel vent visors
-DIY shorty antenna
-Redline hood struts
-Color matched grill
-Grillcraft
-2 Kragen HIDs behind the grill
-Toyota OEM bed Xtender painted black
-Heated mirrors, also color matched
-Bed light mod in the truck bed cubbies
-Road Pro fold down antenna adapter
-3' Firestik tune-able antenna mounted on a custom made bracket
Interior
-Weathertech digital fit floor mats front and rear in black
-Carling Switch panel and switches in the shift surround
-Shift surround line-x'd
-Alcantara wrapped center console lid by JPM Coachworks
-Alcantara wrapped door pockets
-Cobra 75 WX ST CB radio
-Flyzeye ambient lighting, red/white with red halos
Suspension
-Icon extended travel front coilovers for 3" front lift
-Walker Evans 2.0 rear shocks
-All Pro U-bolt flip kit
-DownSouth Motorsports "Boxed" Upper Control Arms
-Rear Leaf TSB and Wheelers AAL for 4" rear lift
-Toytech Diff Drop Kit/Spacers
- (5) XD 18" Monster Rims and 285/65-18 Nitto Trail Grappler Tires
- Cab Mount Chop
To come in the near future
-One touch windows and roll up/down windows from the key fob mod
-Probably adding a 1" block to the rear
-Extended brake lines
-Painting my calipers black
-Hose clamp tailgate mod
-Off road rear bumper or line-x on the chrome one
-Sliders
-Fabricate my spare tire bed mount rack with a quick disconnect system
-Possibly leather and heated seats
Here is the most up to date pic of the truck:
11-10-2011
Here is how it all got started:
stock pictures:
Added the Alpine IVA-W505, Valentine 1, and did the reverse camera switch mod:
Here is my back-up camera switch mod. Take note that my rear camera is on and the truck is in drive.
Valentine 1 Radar detector and mute switch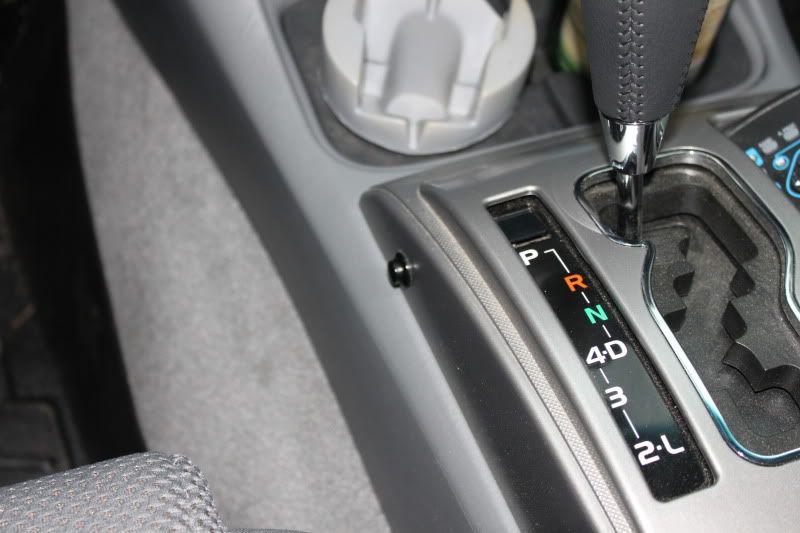 Mic for my Alpine Blu-tooth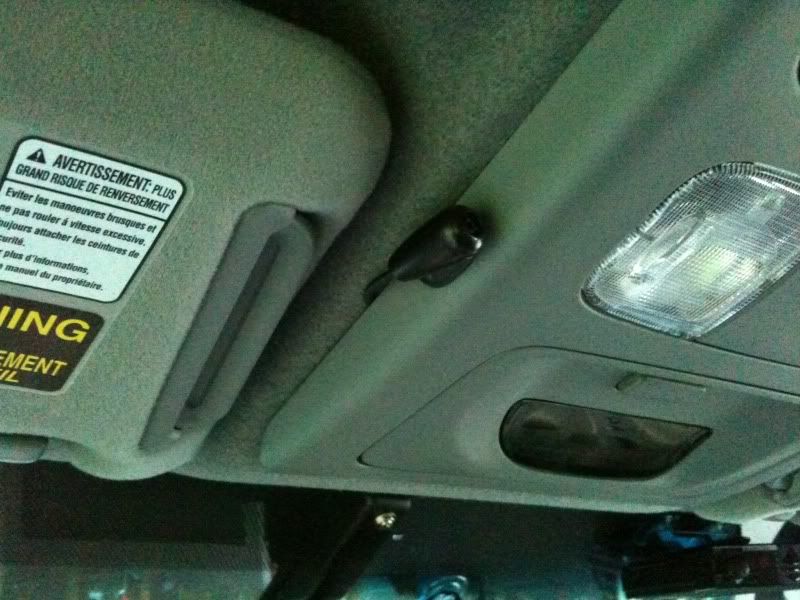 Line-X'd the front valence:
Speaker rings made by me and then Line-x'd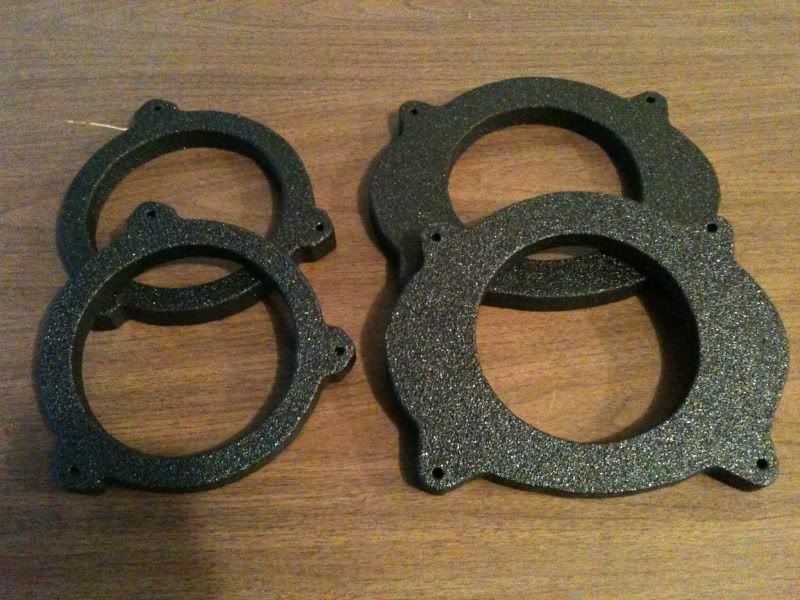 JL Stealthbox and JL Audio Amps. X-overs mounted under the drivers side storage bin.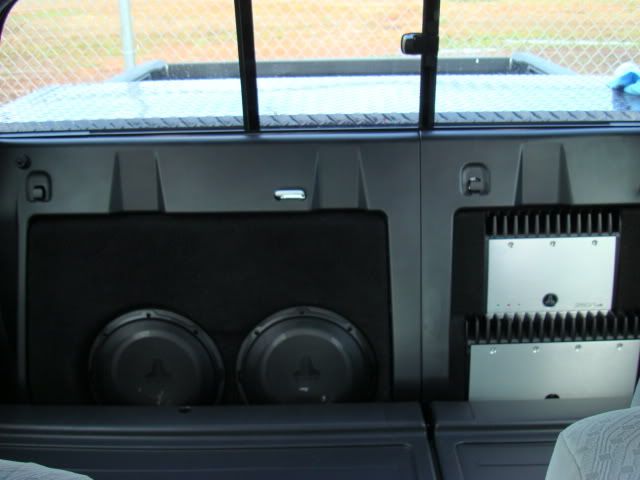 A Small little touch of detail that really stands out...
L to R: USB plug, iPod video plug, AUX plug modified and wired to W505, A-Track, 12v plug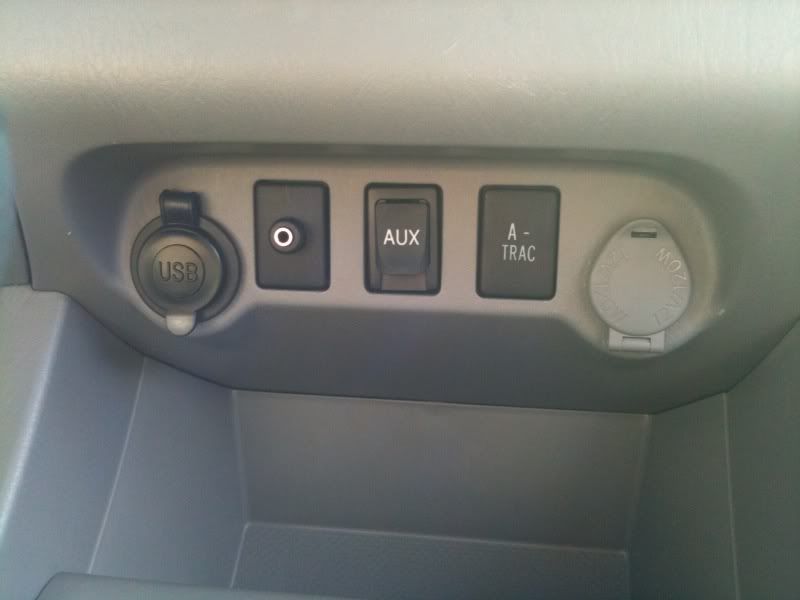 AVS In-channel vent visors added
Finally installed my lamin-x fogs, homelink garage door opener and valentine 1 mute button
Homelink garage door opener
Redline Hood Struts Installed 9-24-2010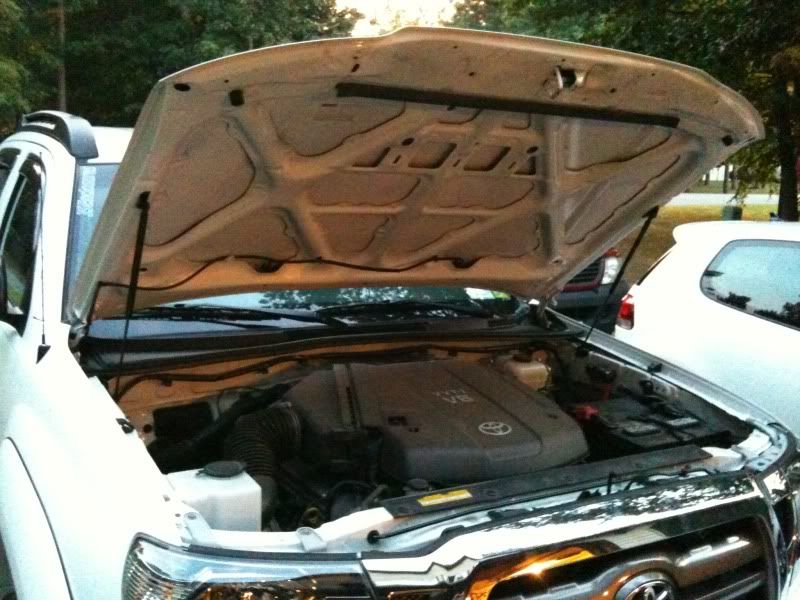 Installed My Lift Saturday!!!
9-25-2010
Icon
extended travel coilovers set to 3" (1.75" thread on the drivers side and 1.5" thread on the pass side)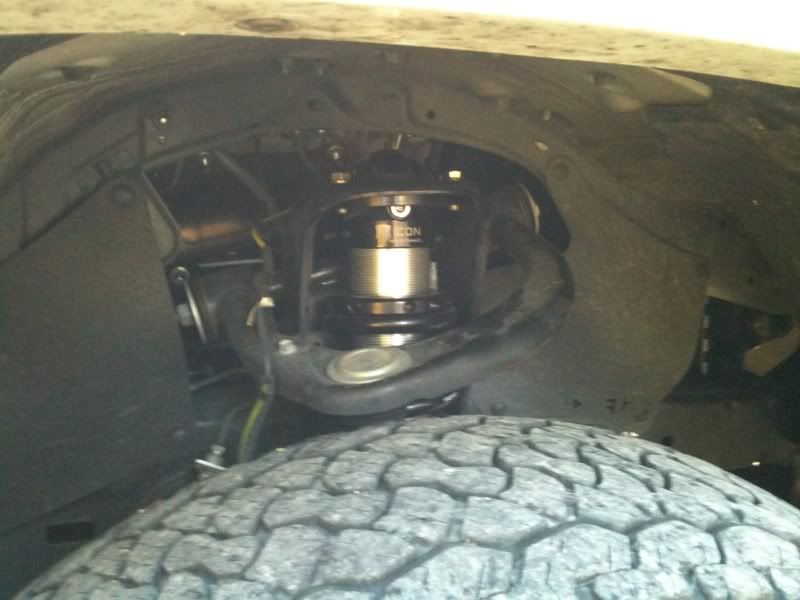 TSB leaf springs, Wheelers 1.5" AAL,
All Pro
U-bolt flip kit, Walker Evans 2.0 rear shocks. Gives 4" of rear lift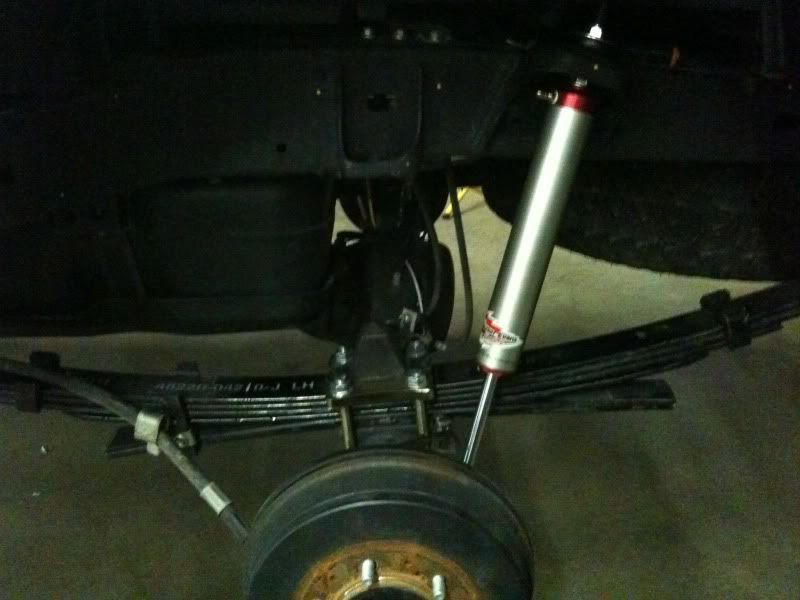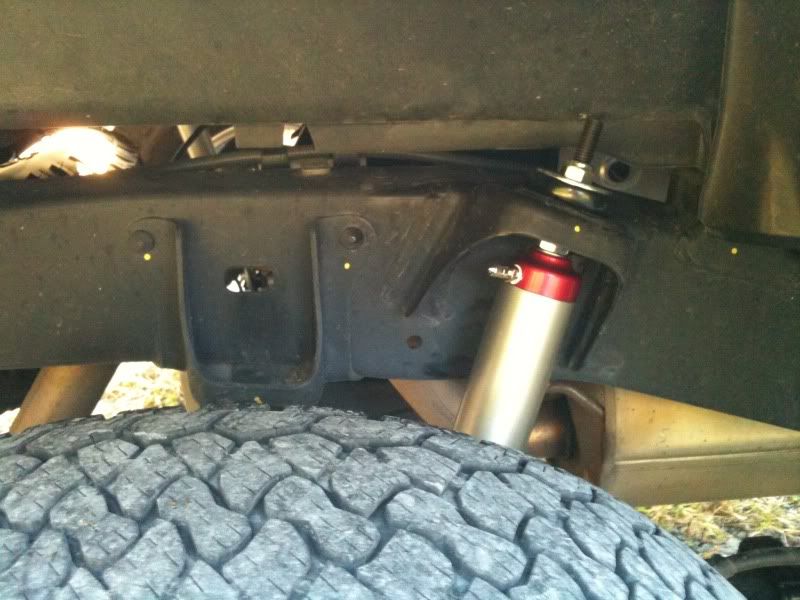 CV Angles after the Diff drop kit installed
And all finished up!