This is all about my first Tacoma! I loved it so much I had to get another, but this thread is about the first build.
I started off with a 2007 in silver, double cab, long bed, 2wd, automatic. I listened to the wife and "settled"!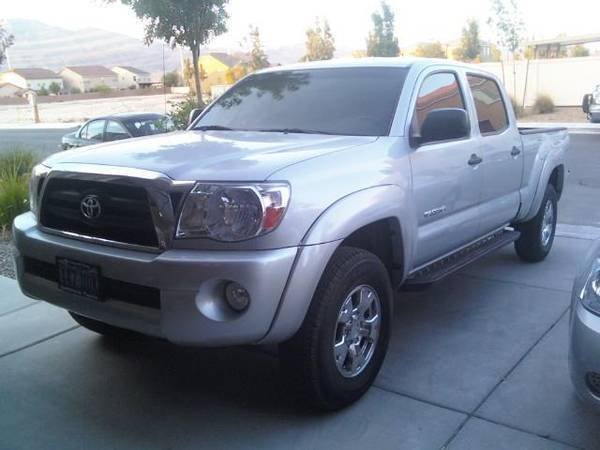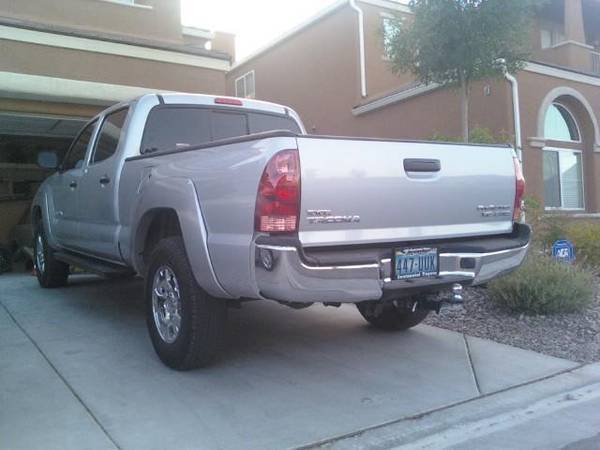 I shortly was irritated with the front mudflaps rubbing the ground as I ran my dogs on the powerline road behind me, therefore I slapped a 3" level on the front.
Before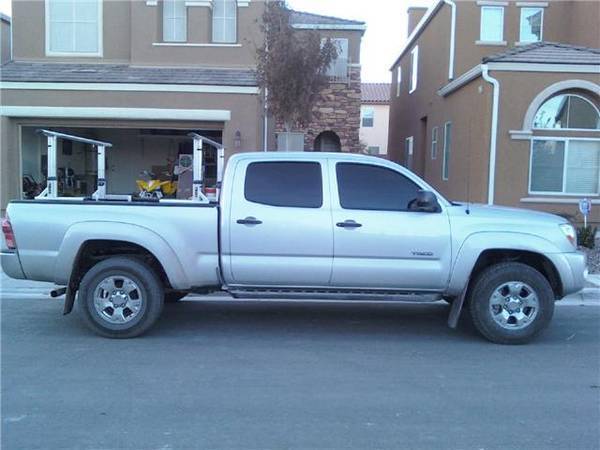 After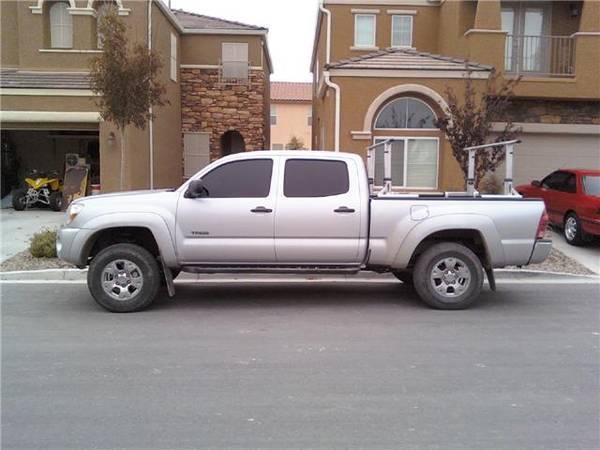 This looked quite funky so I mounted some 285's to the stock rims. Rubbed when bounced and cranked. Had to go to sticky wheels weights as the lip ones would just get ripped off by the lower A-arm.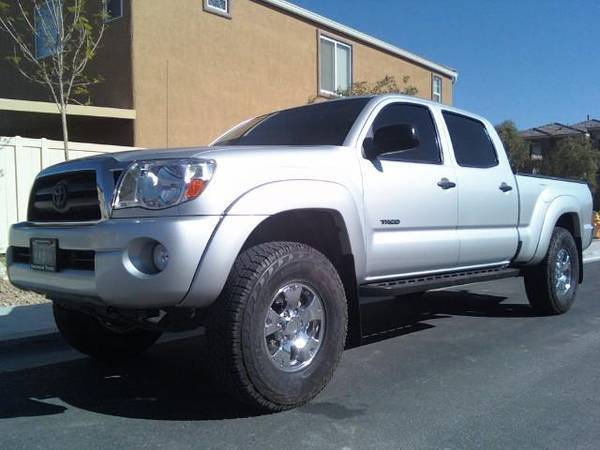 Paint matched inside of grille.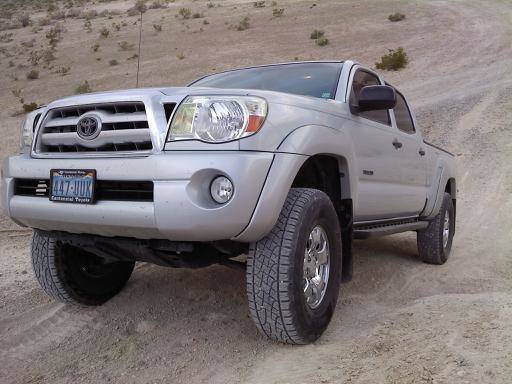 I have a plethora more pictures of this truck but feel it is not worth my time to post all of them. This is about as far as I got with it anyway in the 2.5 years I had it. Also had a CB radio and PA speaker in it, which the PA came in handy very often, it was like a personalized horn!
I will be starting a second build thread on my new 2010, keep your eyes out!