Updated 7/25/10!!!!
Ok figure i'd better start one of these before i get to out of hand and start forgetting what i have done... Ok here it goes 2010 DCSB OR MGM bought back on
3/29/10.
Sorry no stock photos they are on my phone but not on my camera.
Ok now for the mods:
Started with
Wet Okole Seat Covers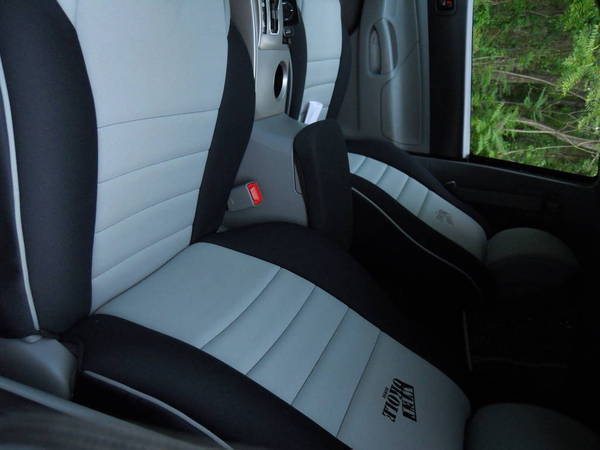 I liked them and road around for a little while before i started doing other things Next mod:
BHLM and painted front emblem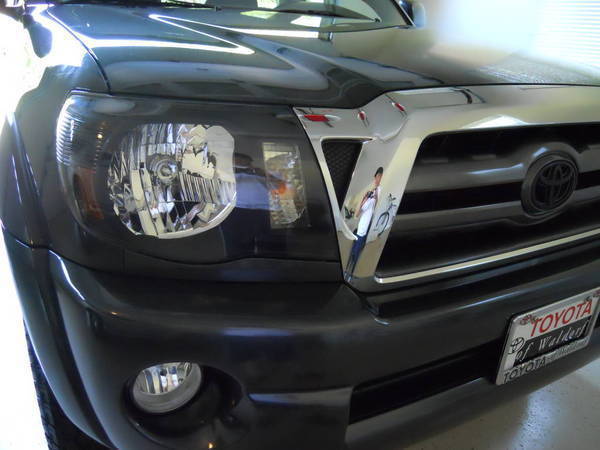 Look at that did all this with the temp tags still on the truck, love it!!
STICKER MOD and tinted windows 15%!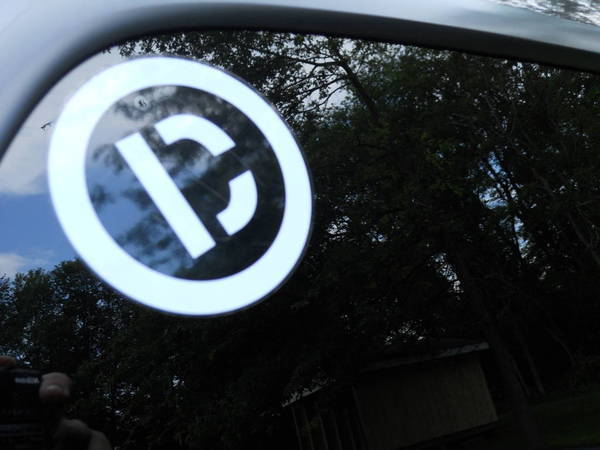 D is for demolition
Easter Present from my older brother 4/4/10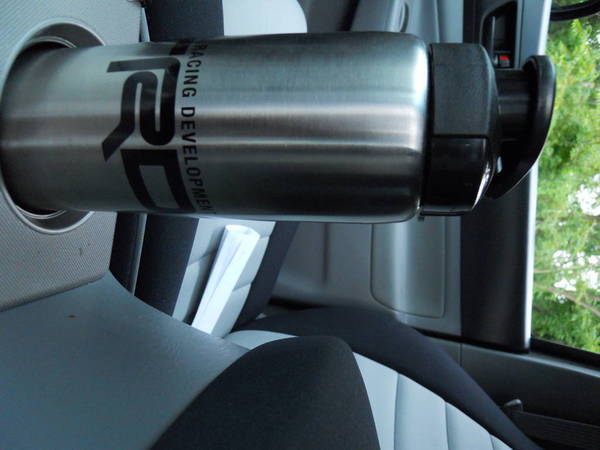 Toytec Ultimate Lift Kit
6/7/10
My kit came in today along with UCA but they havent been put on yet waiting on toyota bolt to come in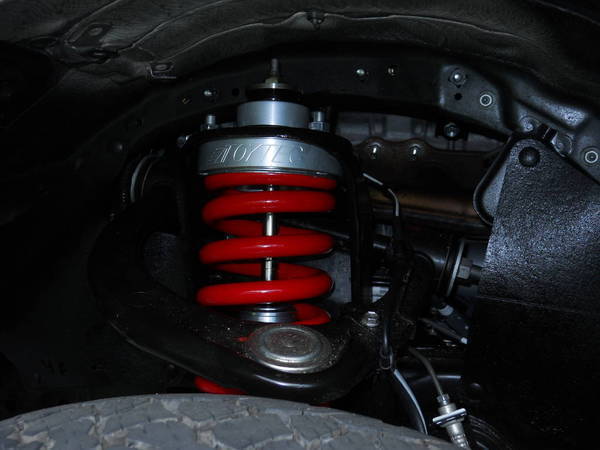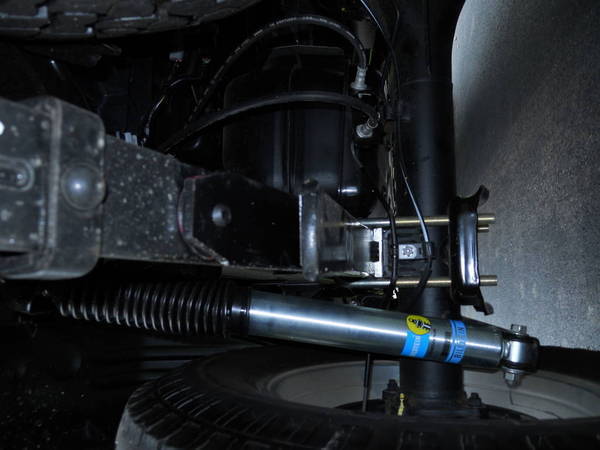 How she sits today with painted eyelids
6/7/10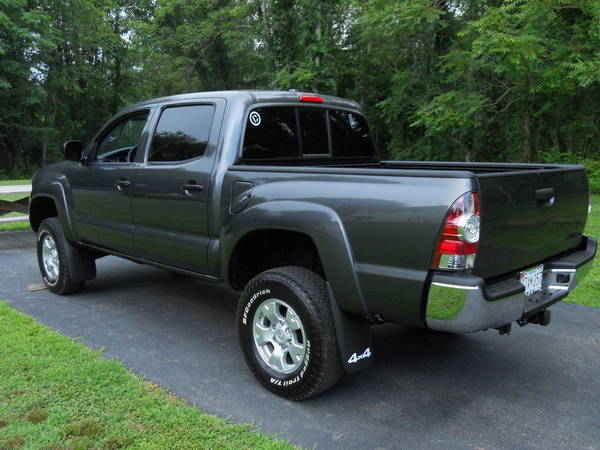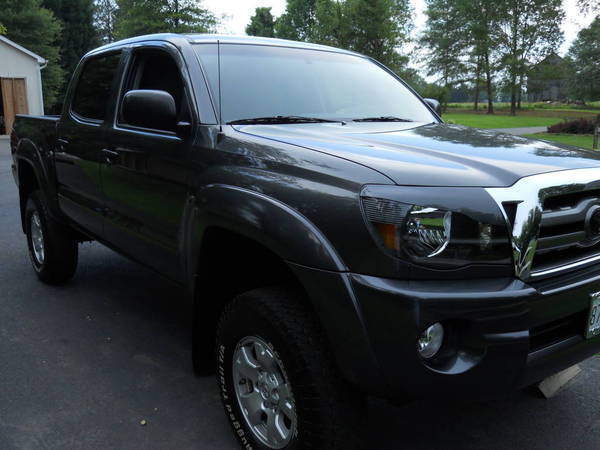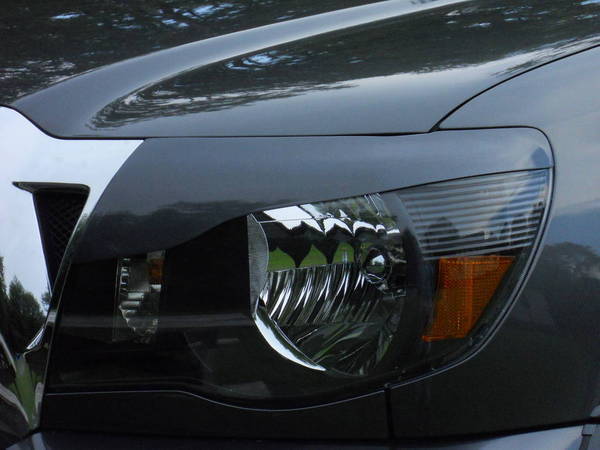 Will be updated rapidly as wheels and tires will come in wednesday and UCA's will go on as well.
Wheels are on and took extra pictures around my house!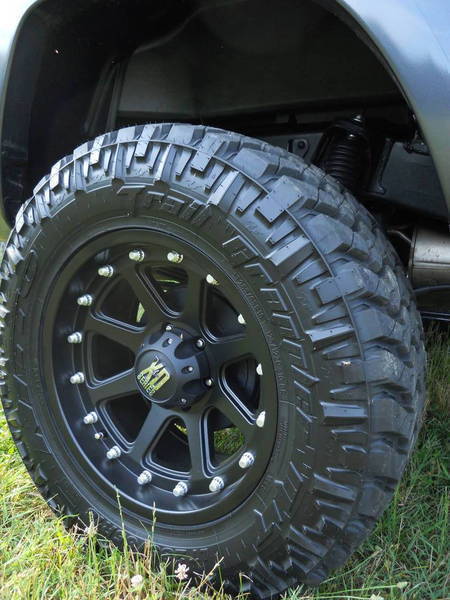 Pics of the Upper control arms, thinking about painting them red maybe to match the coils but its just a airy thought.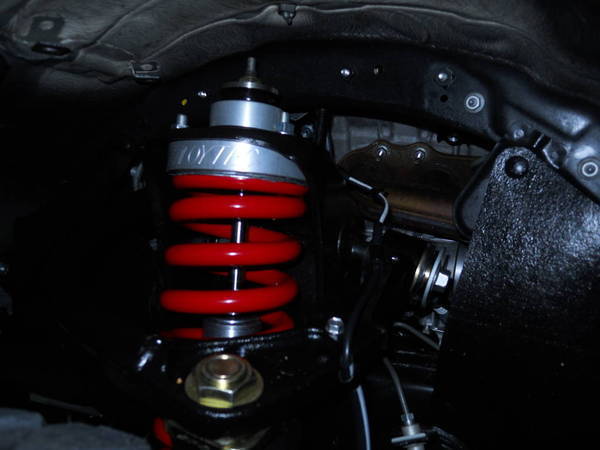 Put some lamin-x on both the fogs and the tails, saving up a little to get them tinted professionally ...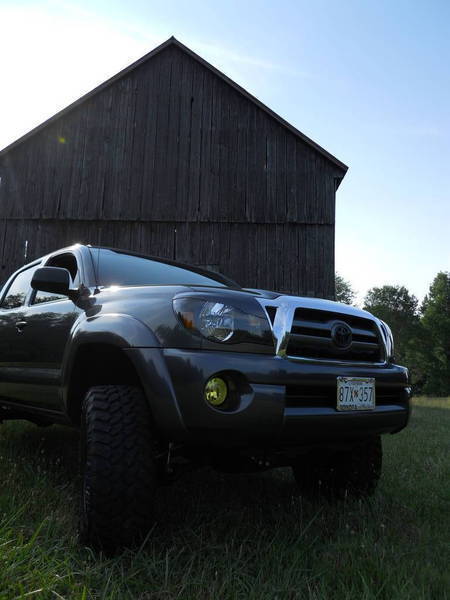 This shows the offset and how much they sit out from the truck, not to bad IMO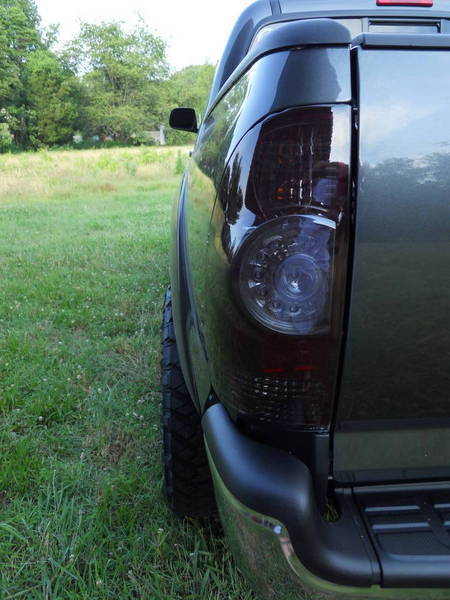 More pics around the barn,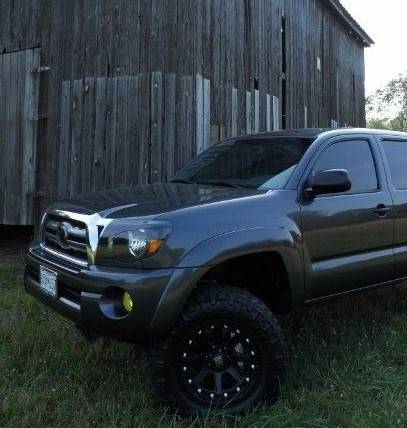 As promised i finally got around to climbing a hill and took more pics too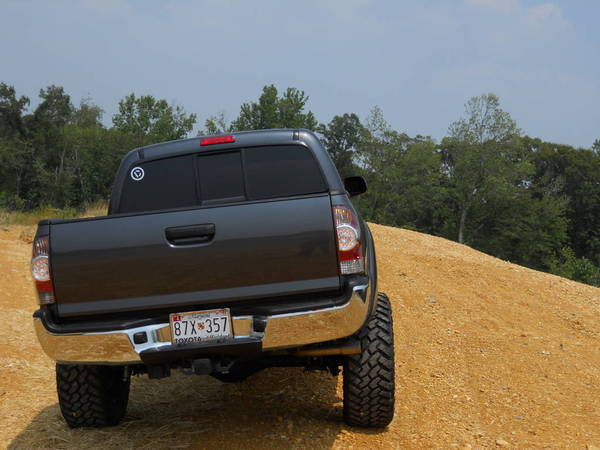 same position just from the side: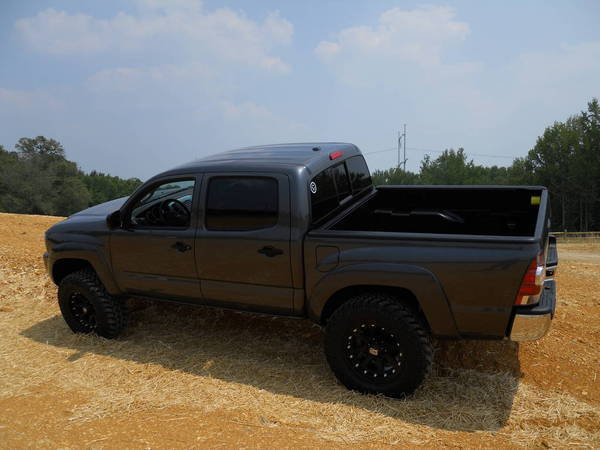 tried to climb a cut away they made but it dropped too far even to come from an angle but heres my shot anyways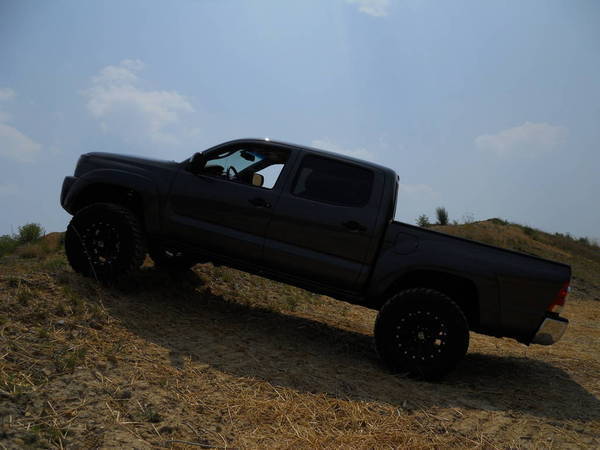 took a video of this hill i climbed but couldnt upload it for some reason but yeah it was fun as hell: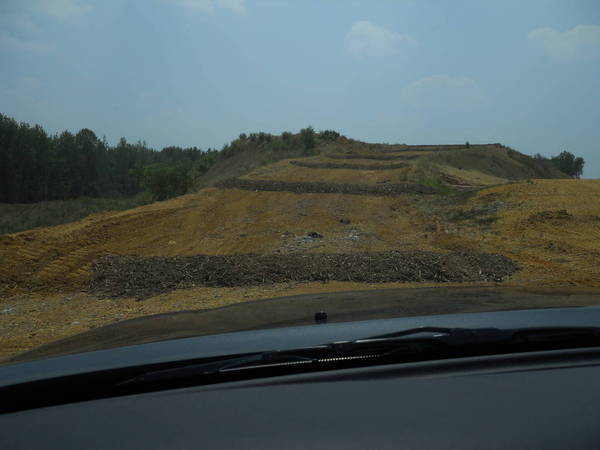 July 17, 2010
Soooo my birthday came and went and got some stuff i wanted for my truck
First up my favorite: HID's from Xenon only 6000 but its good enough for right now they will soon be 8000 though will have pics of them on when its nighttime: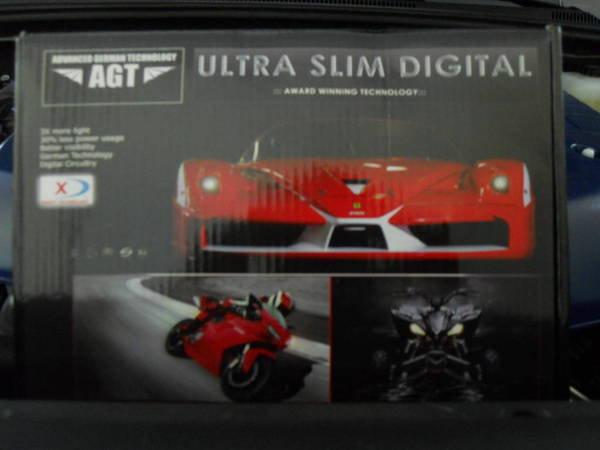 Next up is Hood Struts from
redline tuning
, they are definitely worth the money imo: Yes i did take the time to do that engine cover too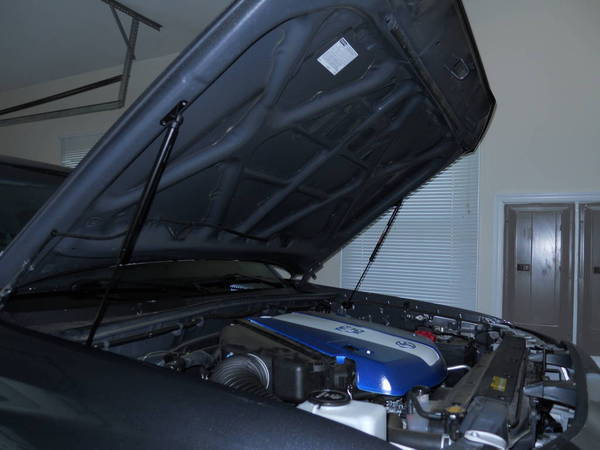 Some new bosch
icon
wiper blades for those rainy days: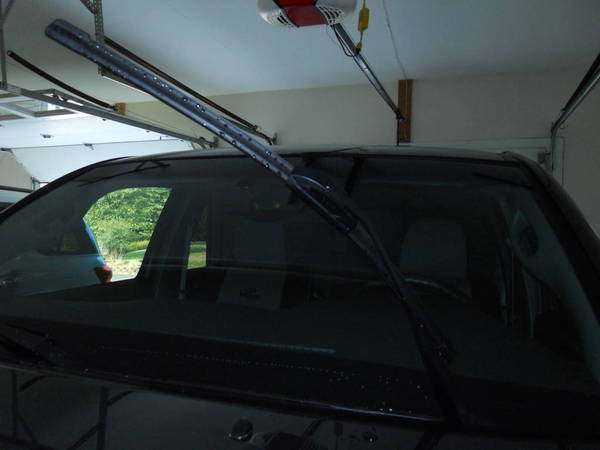 Last was a gift to myself more or less but a gift in its own Aero 2525xl resonated muffler: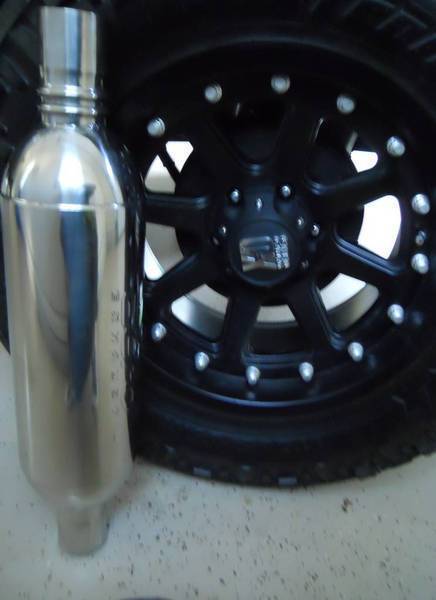 Now these arent part of the truck but i decided to anyways redhead two shell box carrier: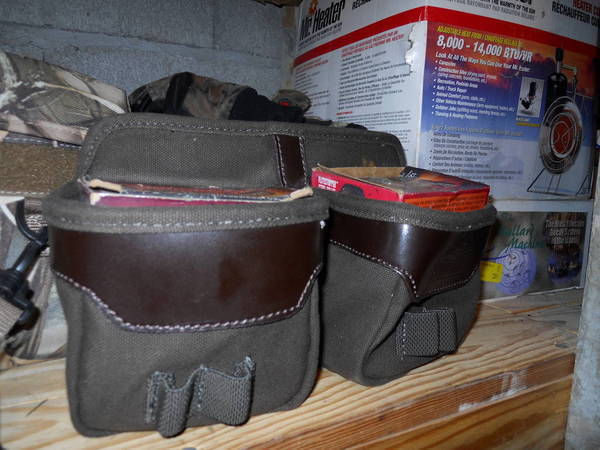 New surf rod avenger 11.5ft rod and reel with 20lb. test line: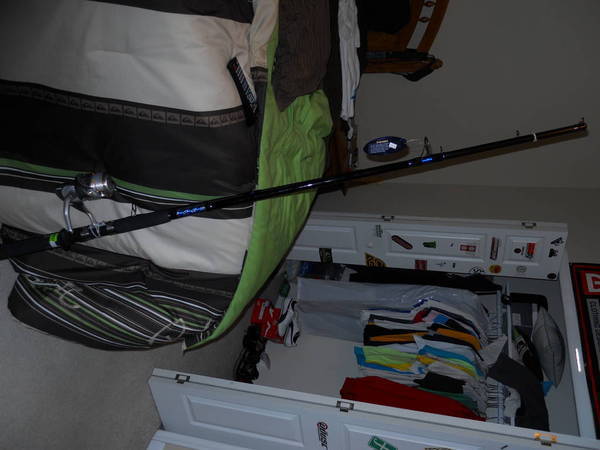 Custom made Fishing rod holder made from 2x4 and 1.5" pvc pipe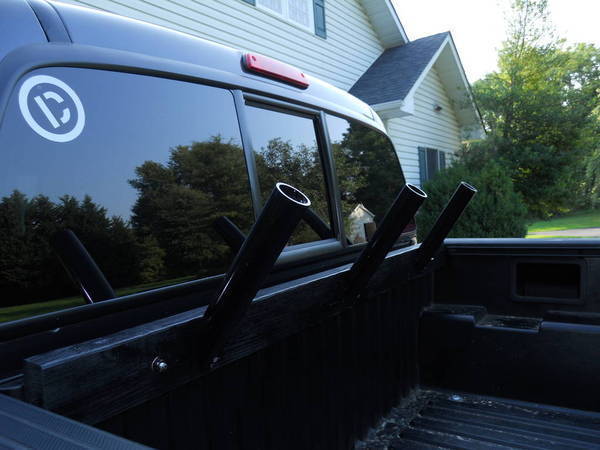 April 14, 2011
So it was time to do another major project so chose to go the audio route hope yall like the finished product
so i figured if im going to do this i better do it right and do it to where i like it.
Equipment list of everything in the truck for Audio
HEADUNIT: Alpine IXA-W404 double din digital media station
VIDEO BYPASS: PAC TR7 alpine ixa-w404 video bypass
FRONT SPEAKERS: Hybrid Audio Clarus series with Tweeters and Crossovers
REAR SPEAKERS: Hybrid Audio Imagines
WIRING KIT: Stinger Wiring Dual Amp Wiring Kit
SUBWOOFER: JL Audio 13TW5 (yes a 13.5'' subwoofer)
SPEAKER AMP: Rockford Fosgate Punch 500x4
SUBWOOFER AMP: Alpine MRP650 600x1
SOUND DEADENING: RAAMAudio RAAMMat BXT-II and Ensolite
SUB BOX and AMP BOX: MR.MARV exclusive including speaker adapters
all of this wouldnt be possible without the help and products of MR.MARV
THANKS SO MUCH MAN!!!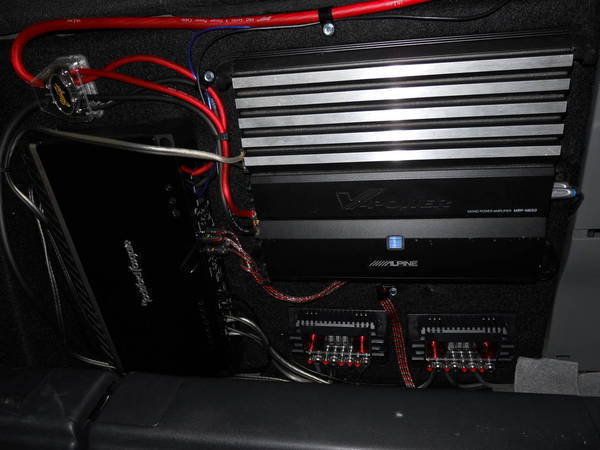 heres a better picture of my placement of both amps and crossovers.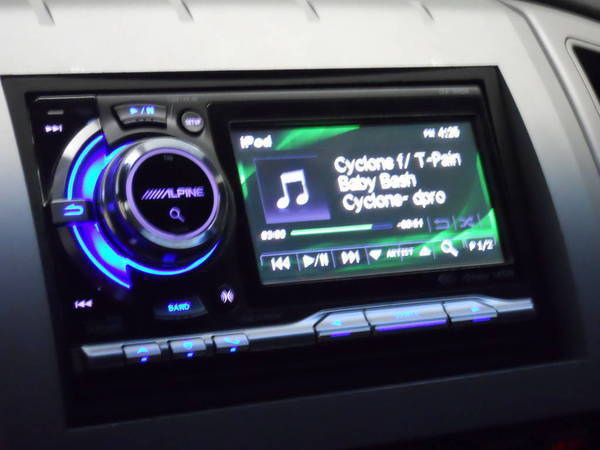 picture of my alpine IXA-W404 i also used the PAC TR7 alpine video bypass to keep from having to tap into the parking brake but shhh, dont tell anyone.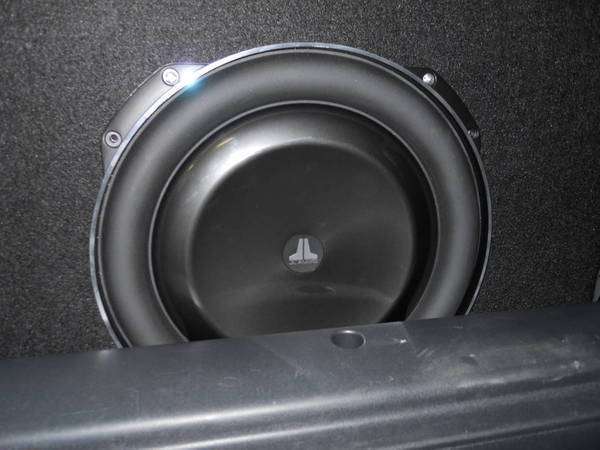 better picture of my JL 13tw5
now i have a new satoshi grille that im in the midst of fixing up and getting color matched
MORE Mods to come
Led Gauges
Redline hood struts DONEE!!
Shrockworks Rock Sliders
Satoshi Grille
Behind the grille fog lights
Line-x bedliner
Roof Rack
TRD supercharger
Audio System DONE!!