Here is the start of my build, I bought the truck back in February (2010) after looking forever for a Tacoma with low miles...kind of a challenge! I found it with 60K and a manual trans, the two main options I wanted besides TRD. I have done 100% of the work myself and all future mods will also be done myself minus alignments and tire replacement.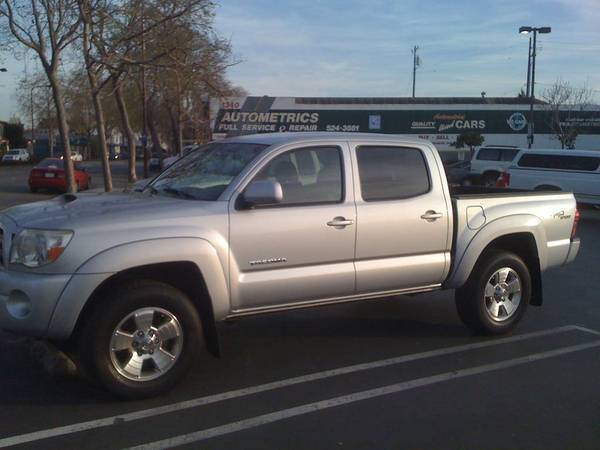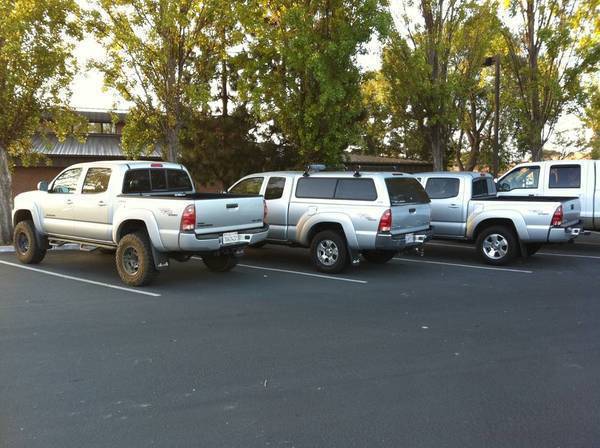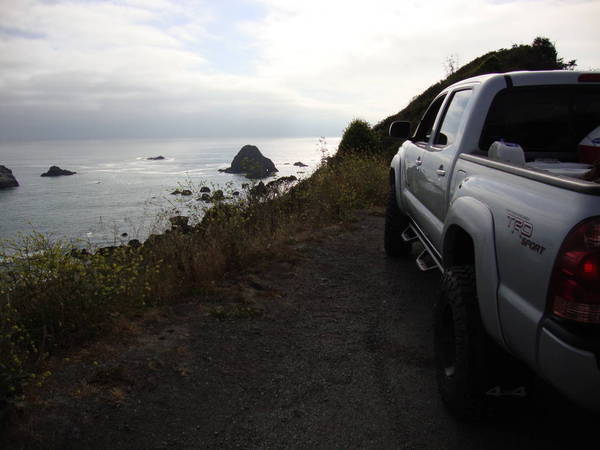 This is ultimately what I would like my setup to consist of. I am an overland type, I do have some bling on the truck, but my reasoning for most anything is functionality. My side steps are designer and have no purpose being off road...BUT they are bolt on and my wife needs them, shes a 5'2" Japanese Woman. When it's time for the big trip, the sliders go in place...best of both worlds.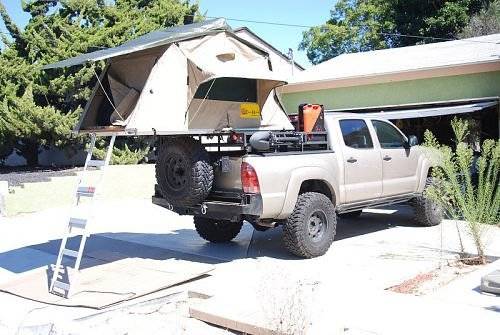 Chassis
2005 Double cab
Shortbed
TRD Sport
6 speed manual
Suspension
Toytec
ULK
OME Dakar leafs
Light Racing UCA's
Wheels
16" American Racing ATX Artillery Wheels
Nitto 285/70/16 Trail Grapplers
Exhaust
Doug Thorley Long Tube Headers
Doug Thorley "Pipe Bomb" Y-pipe
TRD Cat Back Exhaust
Classic Chambered 26" Powerstick (Against the Grain
)
Intake
K&N Drop in filters
Clutch
Competition Clutch Stage 2 Carbon Kevlar Clutch
Competition Clutch Lightened Flywheel (18lbs)
Manual Transmission Sleeve Kit (TSK)
Brakes
EBC GreenStuff Brake Pads 6000 series
Centric Rotors
Stainless Steel extended brake lines
Mods
B/O emblems
LED Conversion inside/outside
Sway bar removed
Other
Weathertech
floormats
Rocky Mount Clutch SD bike mount - these are great for a removable bike mounting solution
RollingBigPower Side Steps
Future financial dents
Double Locker's
4.56 re-gear
HID's
ARB Bumpers Front/Rear
Winch
OBA
Pioneer Z120BT W/components
Rooftop Tent(w/Bed cage)
Custom swing gate /fuel/water/spare tire
Best top
Snorkel
Places Visited
Death Valley National park: (Thank you again Crom)
Skidoo Ghost Town
Ballarat Ghost Town
Newman Cabin
Mengal Pass
Stella's Cabin
Badwater
Stovepipe Wells
Titus Canyon
Ubehebe Crater
Eureka Dunes
Racetrack La Playa
Lippincott Pass
Other Spots
Hite Cove
Lake Tahoe Back Country
Idaho Back county (Classified)
Milsap Bar
Yosemite National Park
Sequoia National Park
Pinnacles National Monument
DEATH VALLEY 2011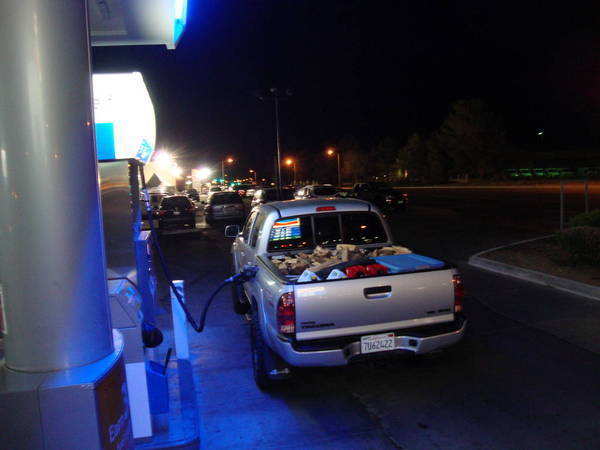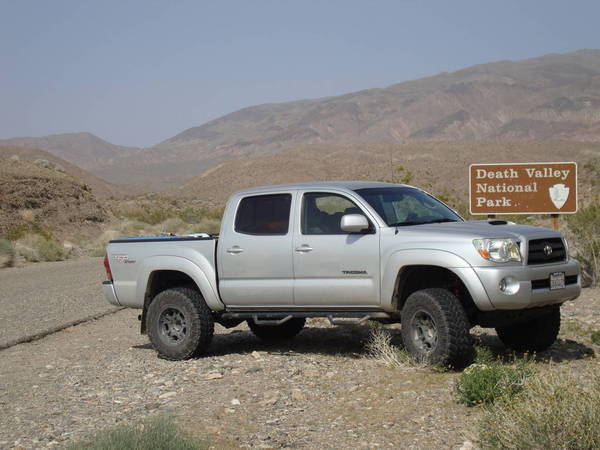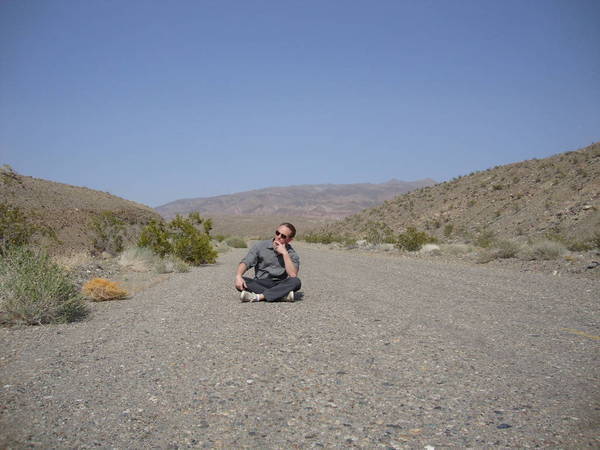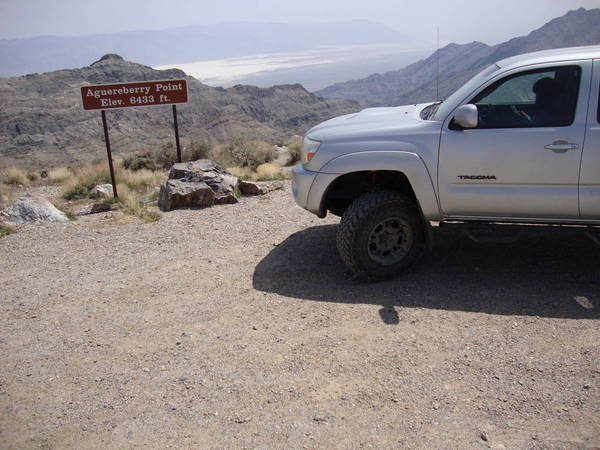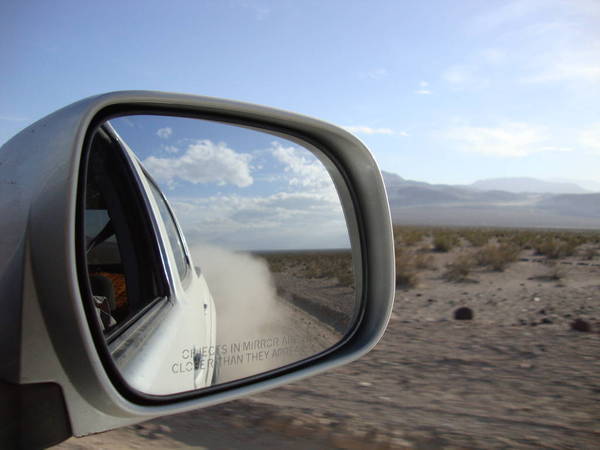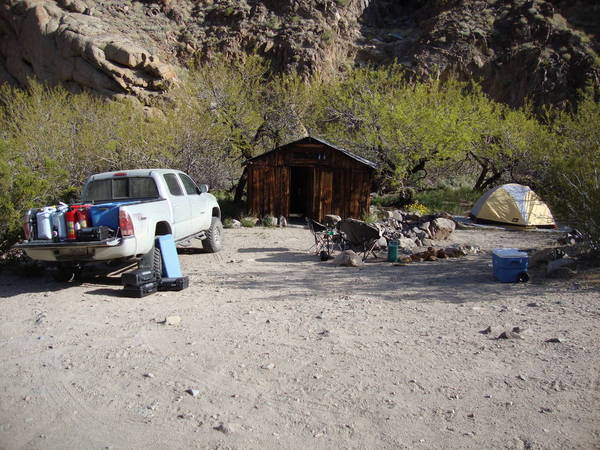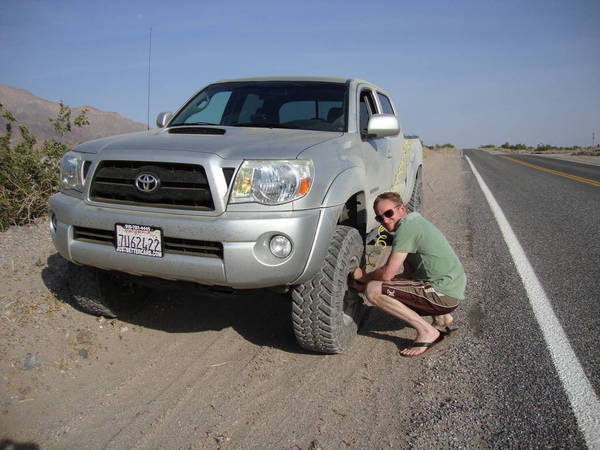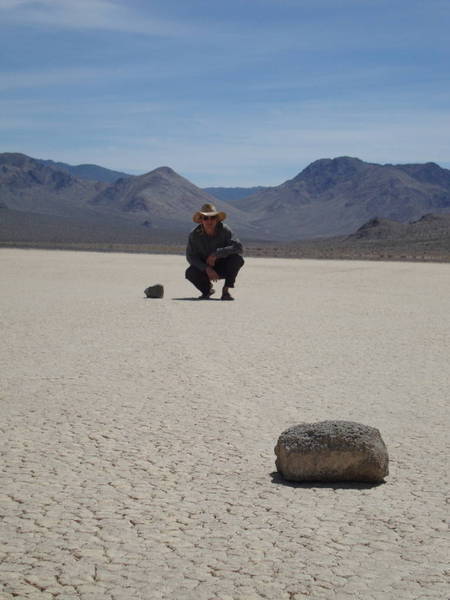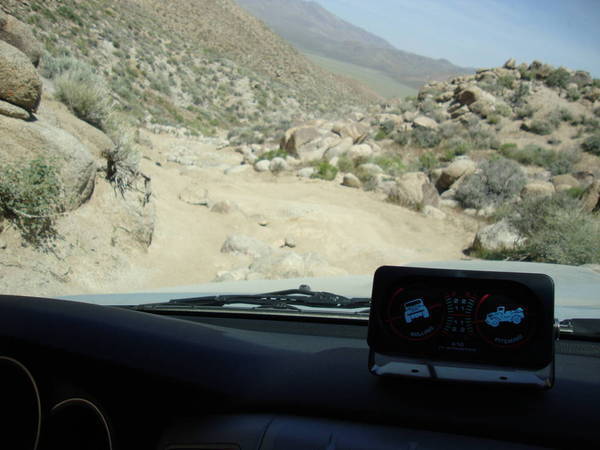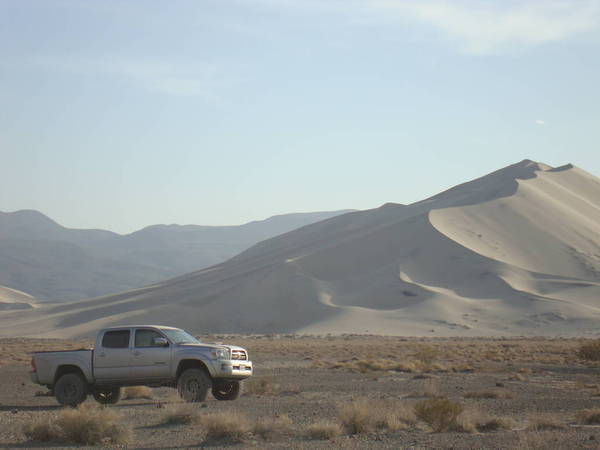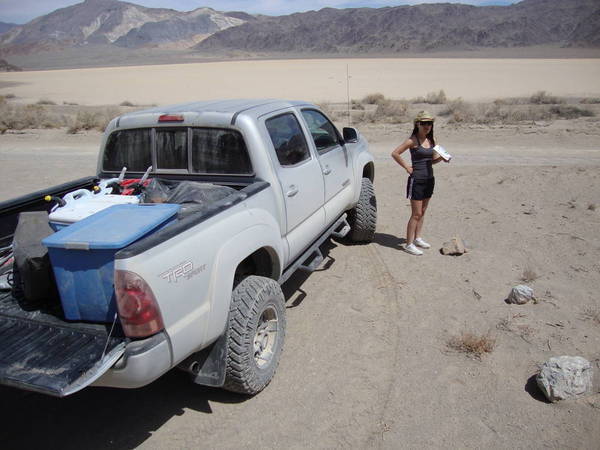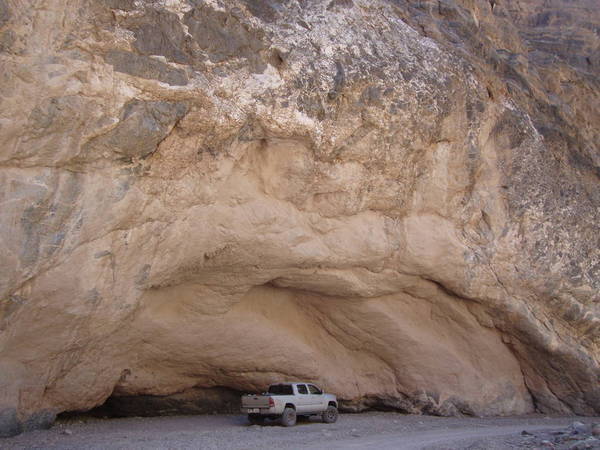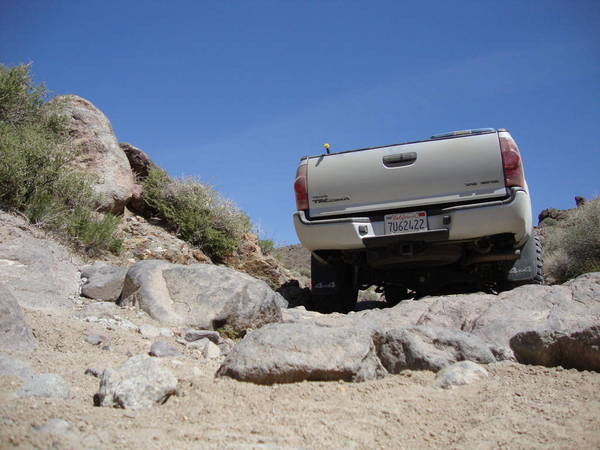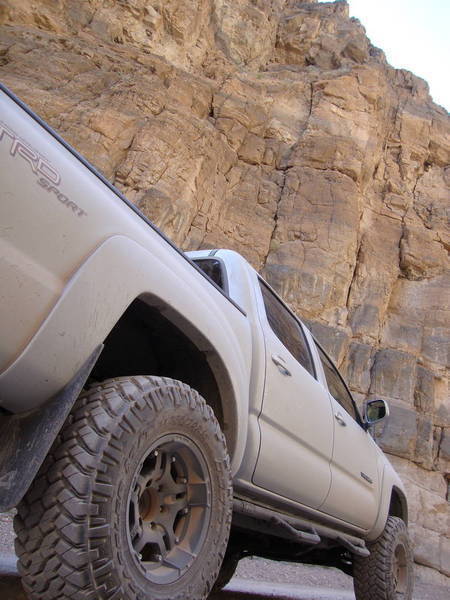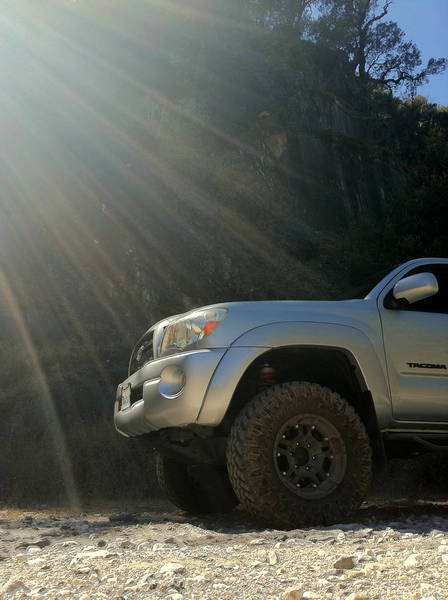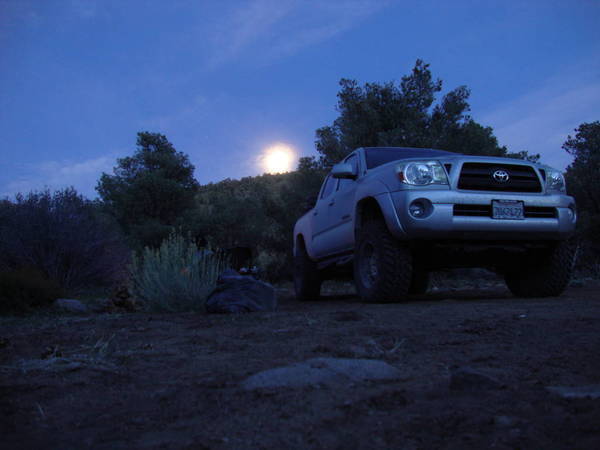 His & Hers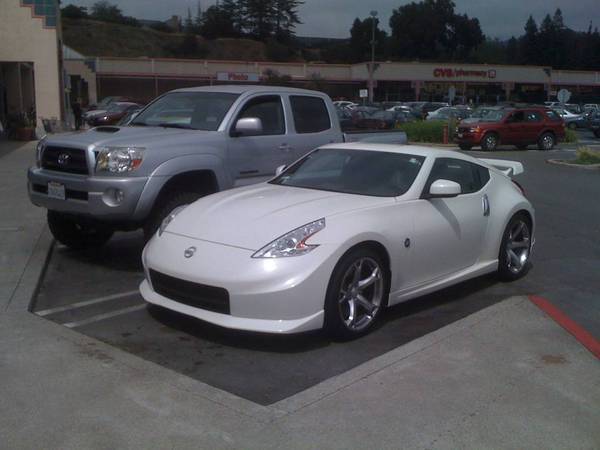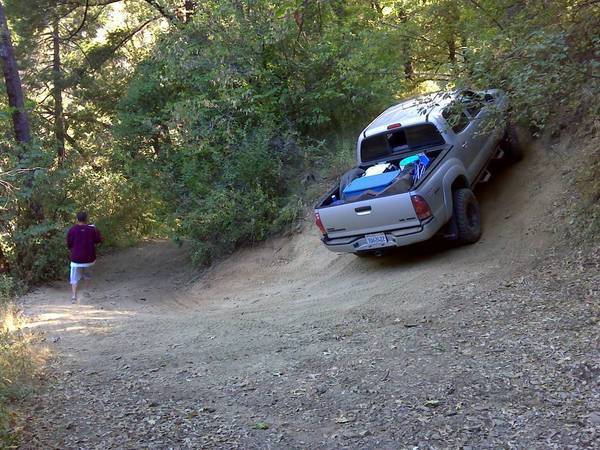 I actually got the thing stuck maybe the first or second day. Didn't even have a chance, my buddy's Tundra pulled me out, I'm still hearing about it today.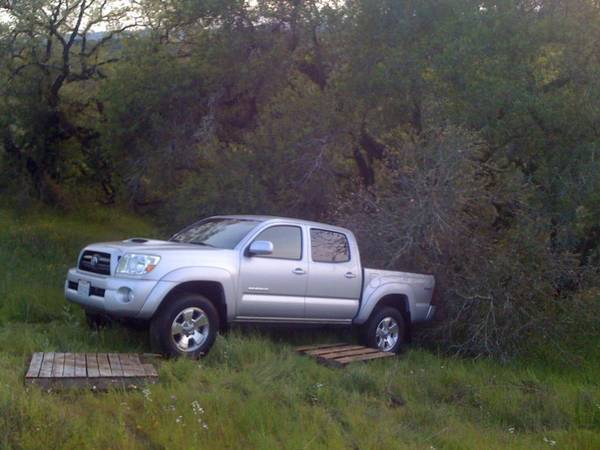 The side steps were a little pricey and have no purpose on the trails, but they look freakin sweet!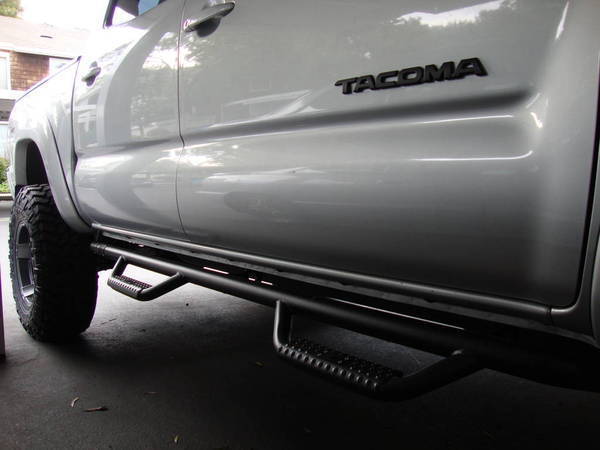 Lifted it with Toytec ULK and Dakar leafs-I had the money to buy the UCA's and didn't! Big mistake, the truck drives great on the suspension side but it wonders all over the road. if in doubt, buy the UCA's! I will now have to purchase, install and go back to the shop for an alignment...$$$.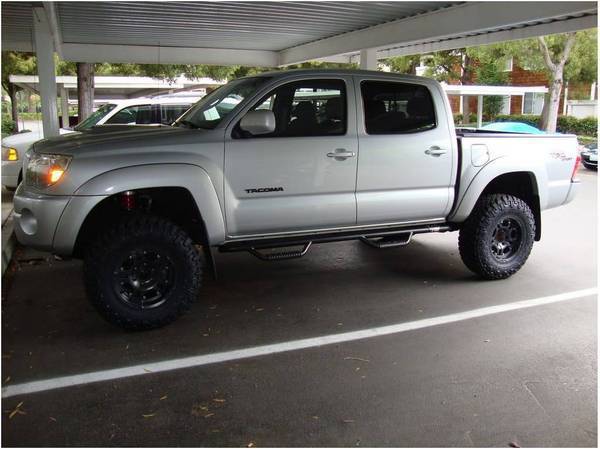 Tire/Wheel combo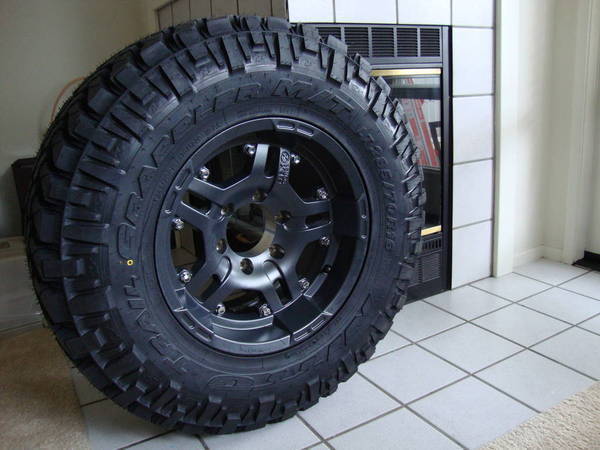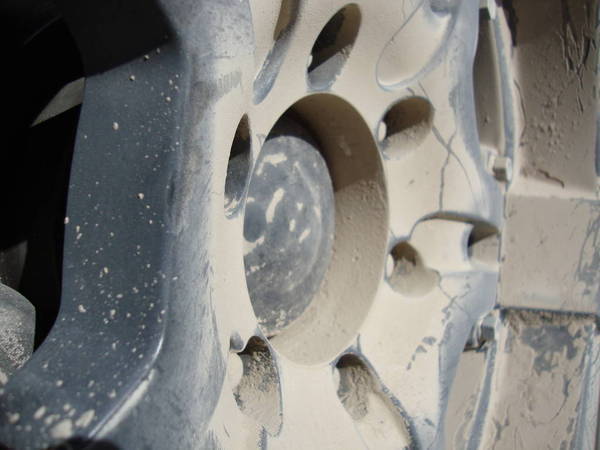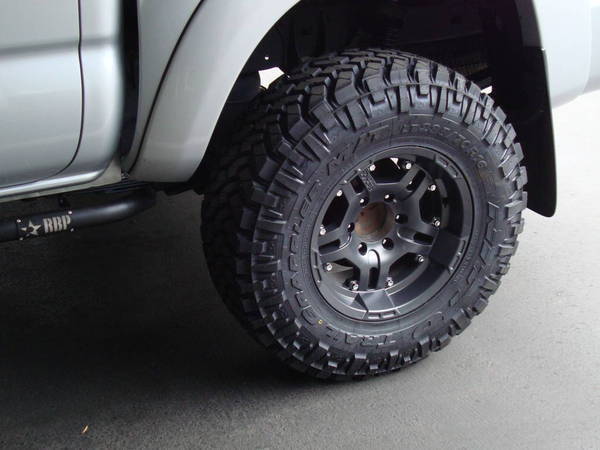 5/20/2011 - Clutch/Flywheel/Brakes/Headers/Exhaust install - this was a long week! I broke four exhaust bolts right off the bat. I had been looking at custom exhaust for a while, I guess this was the time to do it.
The clutch was about what I expected for 75,000 miles. It started to shutter and slip about 2k miles prior...after Death Valley I figured I was riding on a little bit more than nothing. I think some people might argue that this is not terribly bad, but factoring in the over sized tires, added weight from extended trips and future off road passes to come, I could see this burning up pretty fast.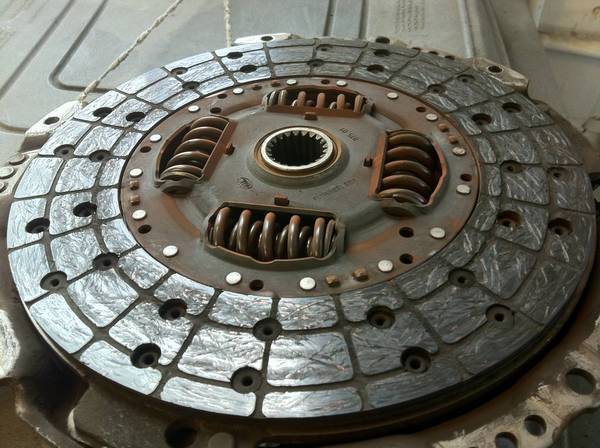 I decided to go with a lightened flywheel, actually the clutch package from
URD
. The stock flywheel had some tell tales of hot spots, I'm pretty sure I know from when.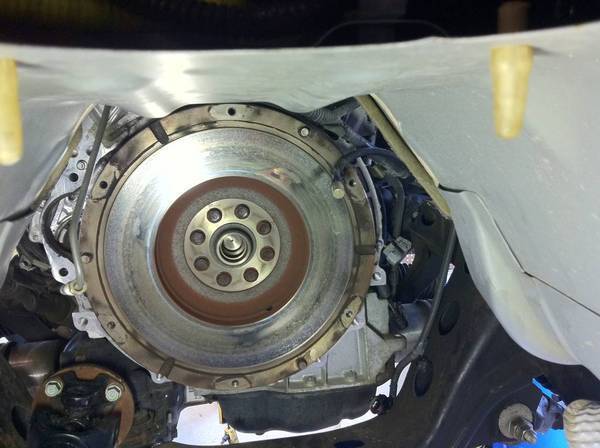 Update 5/25/2011 - Just recieved my Headers Y-pipe and TRD exhaust. This should sound pretty good.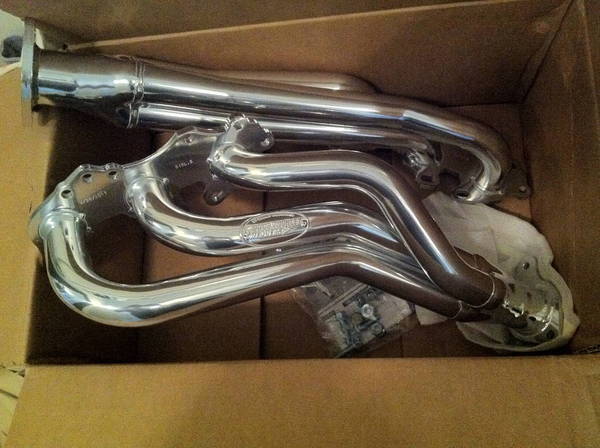 I ended up breaking many more bolts than expected. I was expecting some damage removing my exhaust, but I really did on this job! There had been a lot of tack welds on the bolts to prevent modification, I tried as best I could to break the slag and other metal off but it was just applied too hot...it wouldn't break. The saws-all came out after some grinder troubles...didn't look back.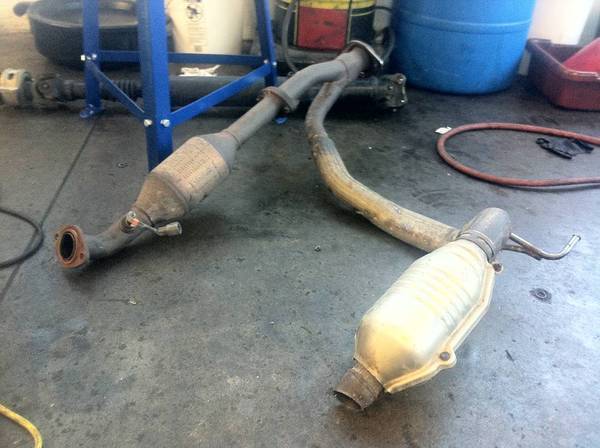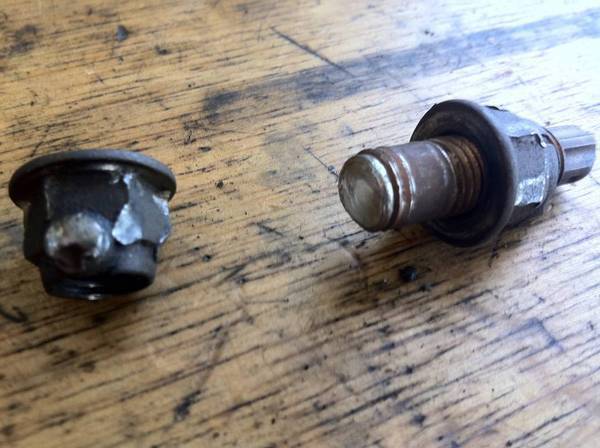 I forgot to take a picture of the Doug Thorley pipe bomb, here is the digital rendering of it. Above was the stock piece being replaced.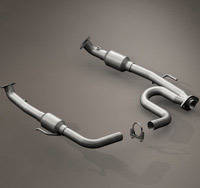 One of the classic problems you run into when putting on headers and straight pipe is the horrible rasp. The 6 cylinder does not help either! I usually go with a secondary muffler system, this time I decided to go with a new muffler I had found online in another forum. It has been around since the 60s for the big blocks and hot rods. The design is a simple flow through but being 31" long you get a long buffer zone and a solid throaty tone when the sound exits. You can see the fin type design, by installing it "against the grain" you get a great natural buffer. To say the least I was very impressed when I got it put in.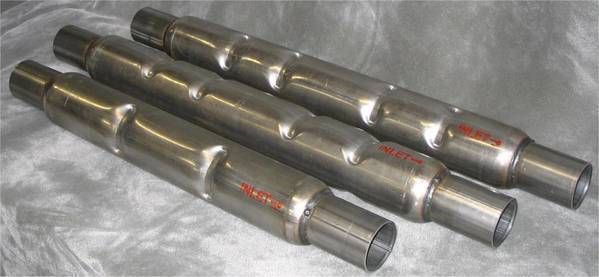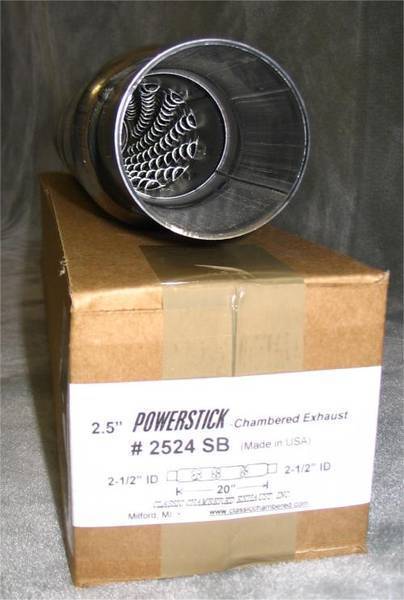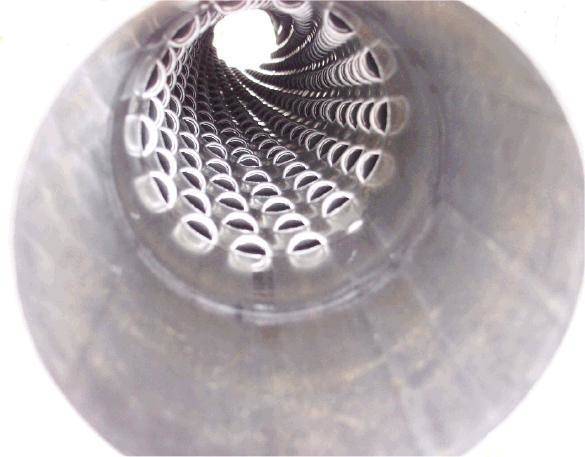 If you are new to your own build and learning to DIY, one word of advice...KEEP YOUR TOOL SET ORGANIZED!!! You should always know where your tools are and what is needed. If you perform a big job and have to borrow many tools, take a picture of all tools at the end and try to purchase those tools needed and include them in your future field kit. This is what will start to separate your need for desperate help when stuff goes wrong and getting shit done. (The Chilton repair manual in the picture should not be considered anything short of a false sense of security, it's next to junk)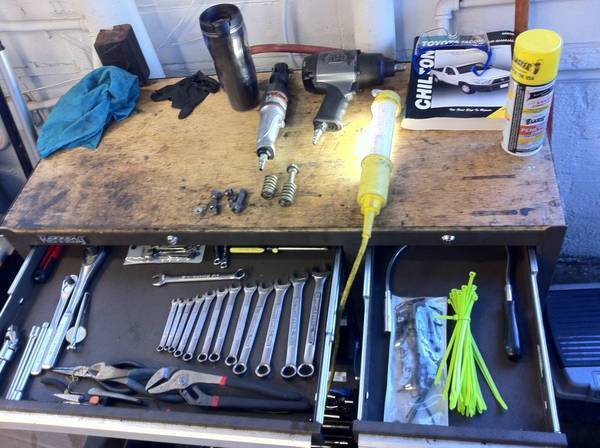 More soon to come....