Looking to get $75 plus shipping....otherwise I'll just keep storing it with my 2 other spare grilles
This is a 2 piece grille, and personally I don't think the fitment was perfect. Also I had it painted black sand pearl, while it matches perfectly in the bottom corners there are a couple bubbles. They aren't that noticeable since its a black grille but another reason I'm not running it anymore. I got a good deal on the paint job so I didn't want to burn any hookup complaining. Mesh is a perforated metal that is painted black.
In all I think it's a good canidate for someone that wants to paint the grille a different color because with a quick sand the issues will be gone, or if someone wants to just repaint the inner lip I guess.
Let me know if I'm way off on the $75 price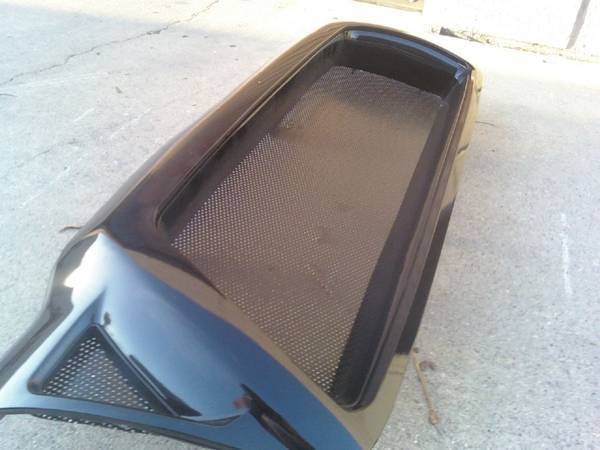 Paypal is
wboardin630@msn.com
please send as a gift or add 3%. First person with the initial $75 in my account gets it and we will handle shipping from there.
Local pickup is welcome....I'm in the Santa Fe Springs/Whittier area