ORIGINAL POST EDITS IN RED:
Would you be interested in converting your stock grille to a satoshi???
Don't want to bother with epoxy, bondo, or sandpaper & spray paint to do this: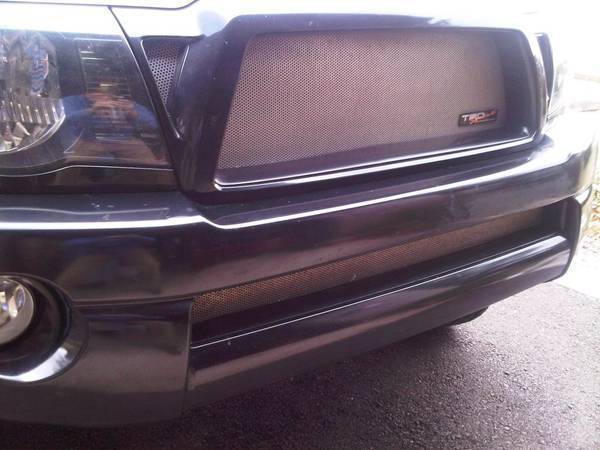 I
have looked
into the possibility of manufacturing a pre-built inner grille that would replace the stock one and have the satoshi surround already done.
This
will be a vacuum formed molded piece
that
will
be a direct replacement
of your stock center inner grille.
I have a connection to a local manufacturing plant
and they have agreed to create this satoshi insert
.
I'll only do this if I can offer them for $100 or less...
and I now know that the final pricing for the insert itself will be no more that $95
(several details still need to be worked out with materials, but I'm
confident
in making this statement)
I was fortunate enough to get my hands on a base model grill which is now on my truck: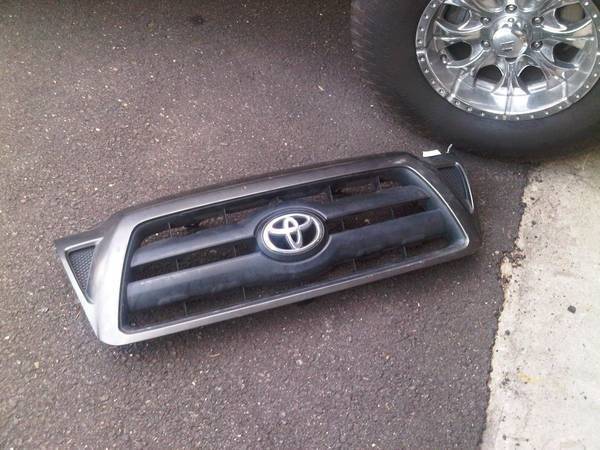 As KPT so wisely figured out on his own, I am using my own Satoshi Grill as the Prototype for the build: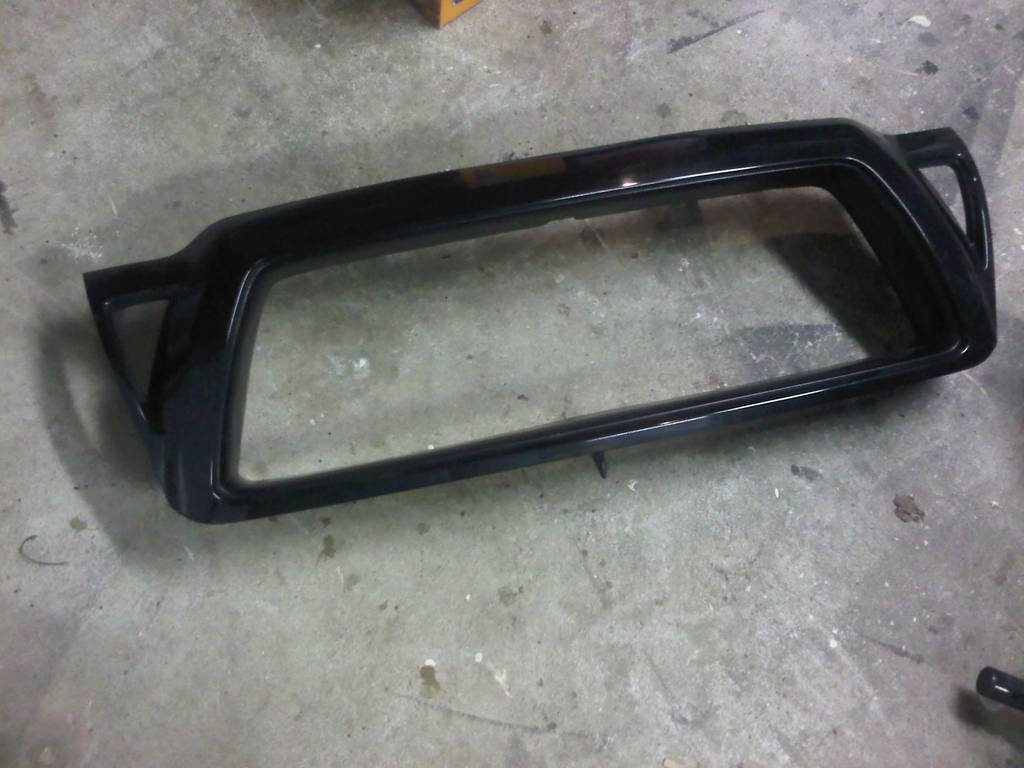 As you can see this insert
WILL NOT
have the Stock triangles built in.
IF this is a game-changer for you then read no further.
I will separate the two sections tomorrow and deliver the Prototype to the manufacturer on Tuesday 3/22/11
MY TRUCK CURRENTLY LOOKS LIKE SH*T!!!
****ADDITIONAL INFORMATION****
1.
I am Planning on offering Mesh to complete the grilles. 3-4 different styles
based on what I can get from a local supplier
.(meeting on 3/21) Looking at pricing for this Mesh at around $30-$40 to complete the insert (based on my own build experience)
2.
I am planning on offering
ON A LIMITED BASIS
reduced depth inserts form those with lighting or
URD
TCAI fitment issues. (upcharge due to labor involved)
$ ***TBD***

3.
I will begin a new Thread Titled " Satoshi Insert Group Buy". The first production run will be for 50 inserts.
4.
Actual Manufacturing process will take 7-14 days once the mold is created from the prototype and final sample of end product is approved and installed by me.
Guys & Gals, I'm really going out on a limb here to make this happen and plan on investing several thousand dollars in bringing this to a reality.
I am basing this off of the fact that in one week over 200 TW members showed interest in this concept and have been very supportive.
I will not be asking for ANY $ up front. (Thanks, but don't offer)
End Result: A Satoshi Mod that can be done with your own grill in just an hour or so for a great price!
Thank you!
Link to GB:
http://www.tacomaworld.com/forum/gro...ml#post2896668