These parts came off my 2010 TRD Offroad and saw light use and were only on for about 9,000 miles. All of these parts are chillin' in a well sealed shed awaiting a new home.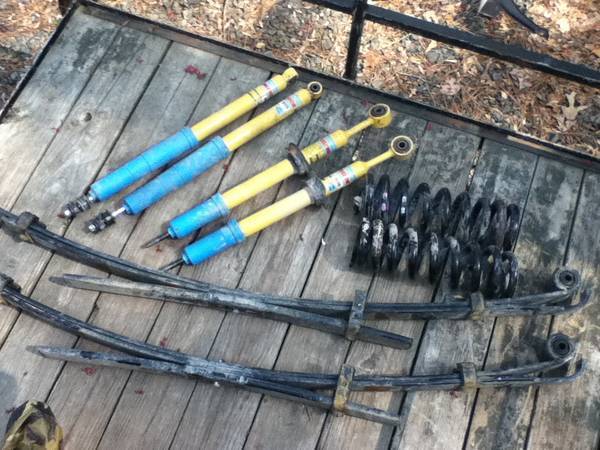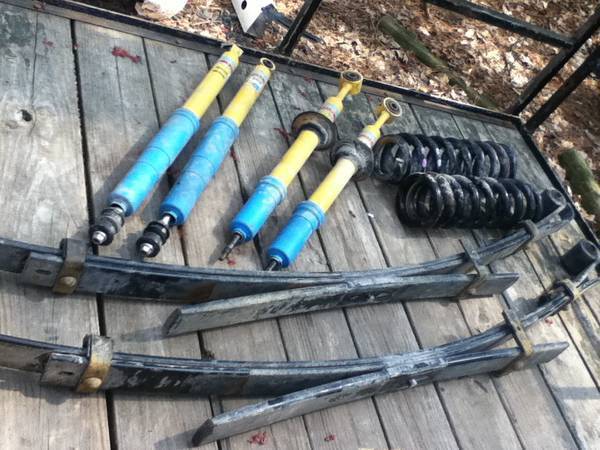 Stock TRD Offroad suspension.
UPDATE
032211: Rear leaf springs
SOLD.
UPDATE
032511: Rear shocks
SOLD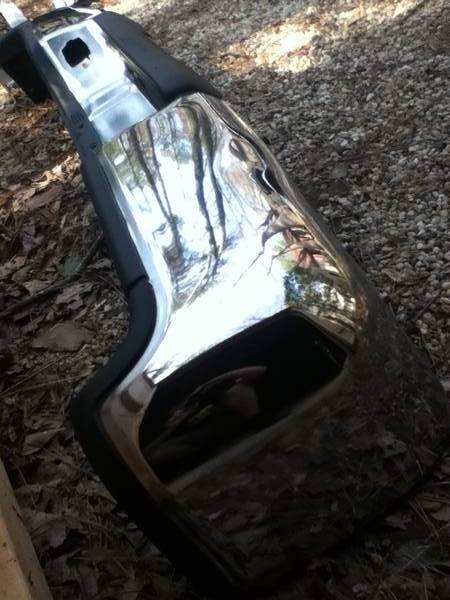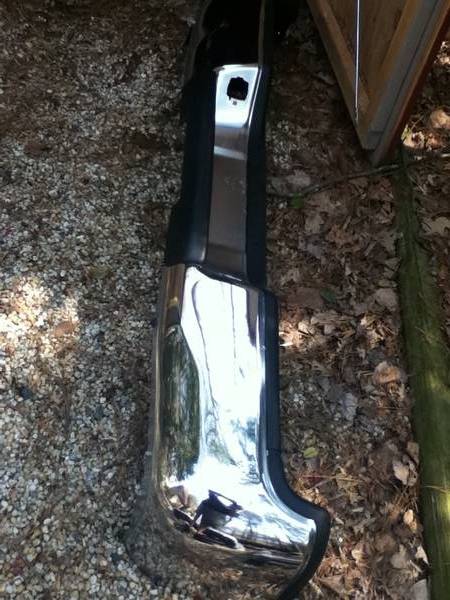 Stock chrome rear bumper.
UPDATE
032511: center plastic piece on rear bumper
SOLD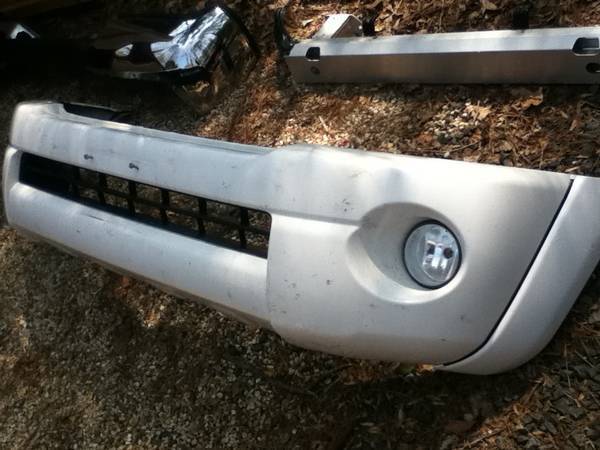 UPDATE
032511
:
Fog lights
SOLD


Stock front bumper with fogs (and bulbs, sorry forgot to get them in the shot) $80. The front bumper is very dirty but there is no damage, lol I was just to lazy to clean it
. The metal sub-bumper?(whatever that thing is called) will also be included.
I also have a set of BFG Rugged Trails for sale as well. Same as before they are stock (Isn't stock size 265/70?) with 9,000 miles on them. Sorry I don't have a picture but if you're interested I can provide some. They are also in great condition and are being stored in a covered area. $ 200 for the set.
Local pick up would be awesome and I would be willing to meet up somewhere if need be. I will also ship but as goes with all shipping I can't guarantee how well the bumpers will look when they get to you. Thanks for lookin', hope to hear from potential buyers soon.