I am selling my 2008 Tacoma Prerunner TRD Sport package. It is a one owner, meticulously maintained, great driving truck. It has never been in an accident, smoked in, or had anything break or have to be repaired. It has been off road VERY little and the little is has done was very mild sandy trails. It has been my daily driver, and has hauled me and my wife all over the country, so many of the miles are highway. The specs are:
2008 Tacoma Prerunner (2wd)
TRD Sport Package
Double Cab/Long bed
JBL
6 disc/subwoofer package
64,000 miles (will go up slightly, it's still my driver)
1 owner
Always synthetic fluids: Mobil 1 motor, Royal Purple diff
Mods:
Bilstein 5100 2.5" lift shocks on stock springs
Rear Factory TSB leaves on stock shocks
Camburg
1" Uniball UCAs
Magnaflow exhaust
dumped over the axle
Raceline Renegade 6 16x8" wheels
Yokohama Geolandar AT-S 285/75/16 tires, ~10,000 miles, look brand new
Black Headlight Mod
Black Grille Emblem
Debadged (will provide stock badges)
20% tint all around
DDM Tuning 3000k HID Foglights
Relay under hood prewired for up to 110w aux lights ran into Daystar switch in dash
Ipod2Car
Pics: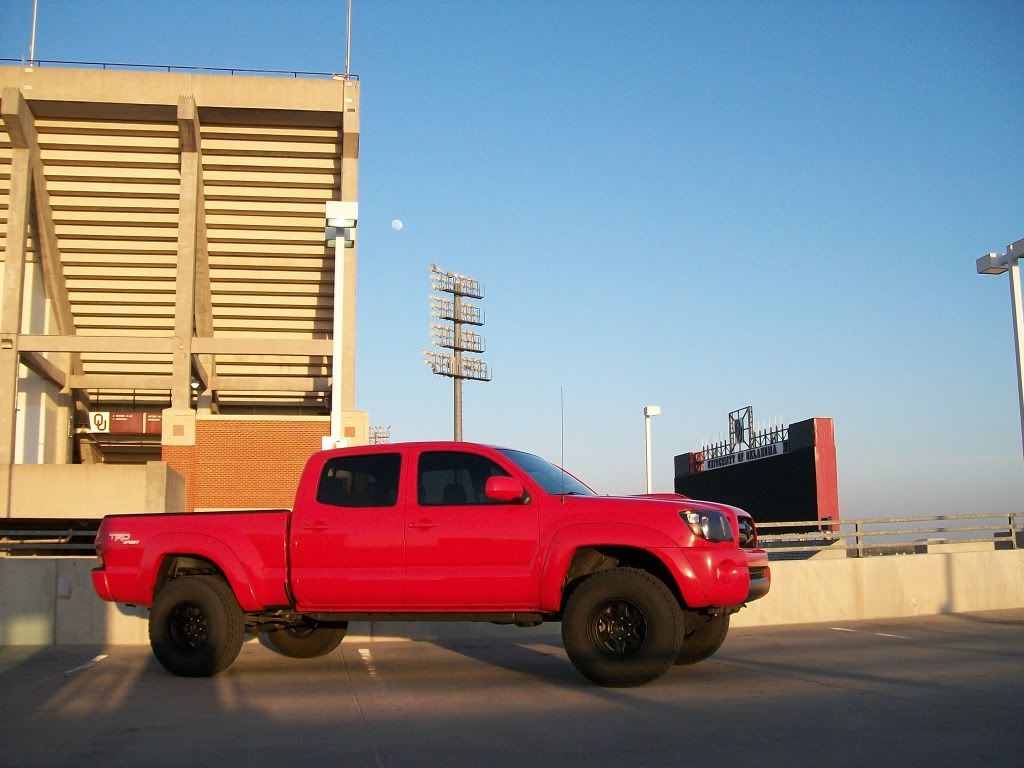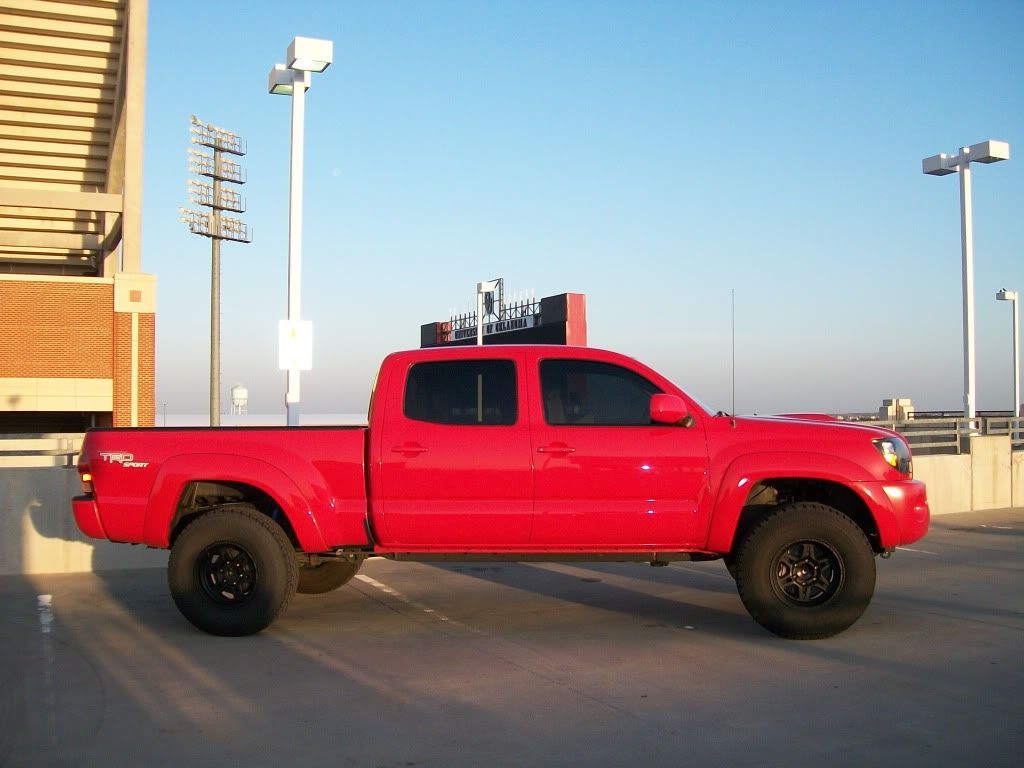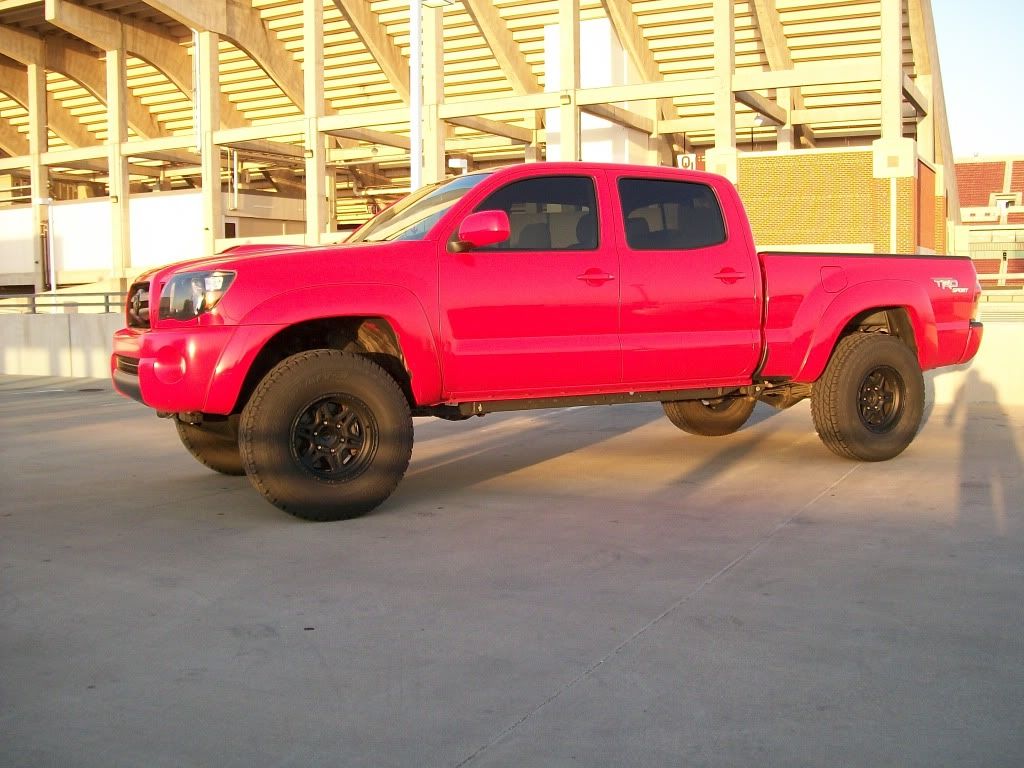 Truck is near perfect. It has a few very tiny rock chips from the oversized tires, and there are 4 small rubs in the paint on the front bumper from offroad light wires that have been touched up and are barely visible, and there is one tiny tear in the side of the driver's seat from my short self dragging my pants button on it getting in. Other than that the truck is virtually flawless and has been lightly used and well taken care of. It drives smooth and straight down the highway and rides soft and quiet. It is located in Norman, OK and I can send any additional pics or answer questions anytime.
Asking
$21,500 PRICE DROP
Will also consider trades + cash for 3rd gen 4runner or first gen double cab 4x4 taco.
Call, Text, Email, PM, Reply for questions or offers
Thanks!
Adam Briscoe
briscoe83@gmail.com
(405) 250-8281