PLEASE PM ME ONLY IF YOU HAVE CASH/PAYPAL IN HAND. PRICES ARE FIRM AND DO NOT INCLUDE SHIPPING.
I just had an orthopedic doctor's appointment and it looks as if I may need surgery on both, if not, one of my knees due to previous injuries. If this is the case, I may be out of work for some time so this stuff needs to go. I apologize for the 'fish-eye' pictures taken with my
GoPro
. Unfortunately, I do not own a proper camera.
All prices reflect local sales (SoCal 818). I may ship at buyer's dime if I don't get any local interest.
OEM X-Runner Valance/Lower Bumper Cover:
Now's your chance to own a piece that is pretty sought after. Had this on my truck, but had the bumper repainted and when it was done, they had left the center part of the bumper unpainted so I have no use for it. It's already modded to fit flush on our bumpers. Just needs some 3M double-sided sticky tape and you're good to go.
SOLD
Say hi to my pup, Toby! Didn't know he got in the pic.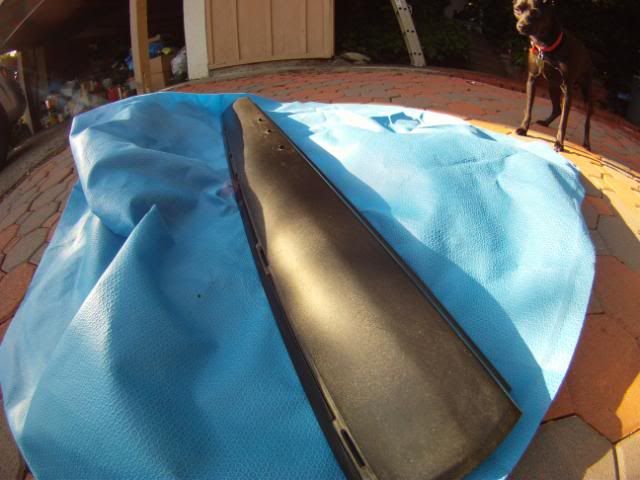 Pic of what it looked like on my truck.
OEM Chrome Grille:
Here I have an OEM chrome grille. The chrome grille has the black center bars (pre-2009) and includes the OEM emblem. All clips and tabs are still in-tact.
Price: $75 for the OEM Chrome Grille and Lund Screen Cover is GONE.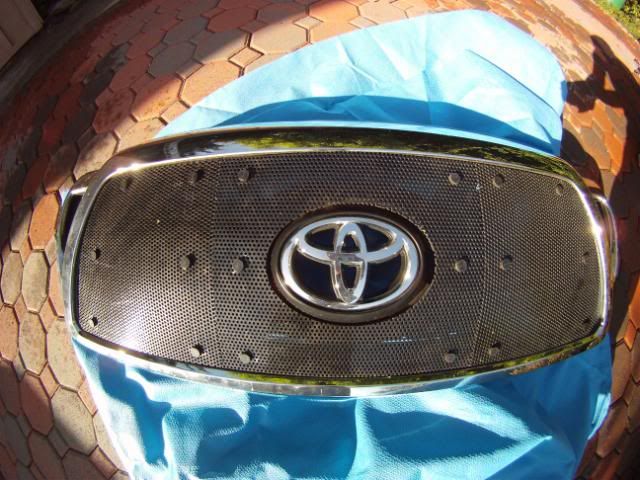 Pic of what it looked like on my truck.
NOTE: Devil Horns not included; OEM emblem is included.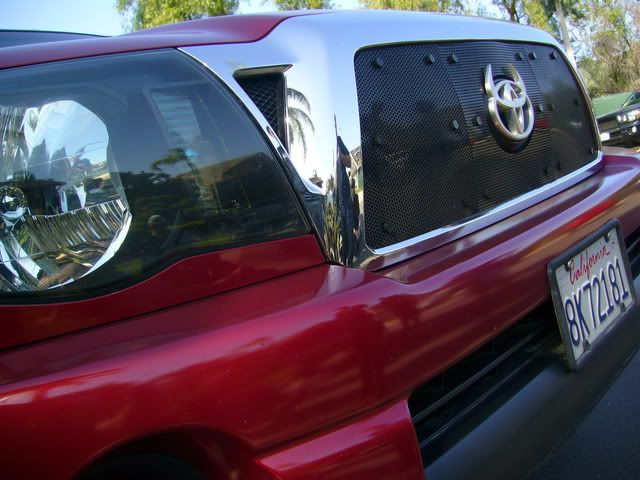 OEM Tail Lights:
Set of tail lights in great condition. No cracks in the lenses. They have very few small scratches, but nothing that affects their performance. They include the bulbs and harness. I can also tint them with VHT Nite Shades and clear coat them at an extra cost.
Price: $80; will tint and clear coat them for an additional $20.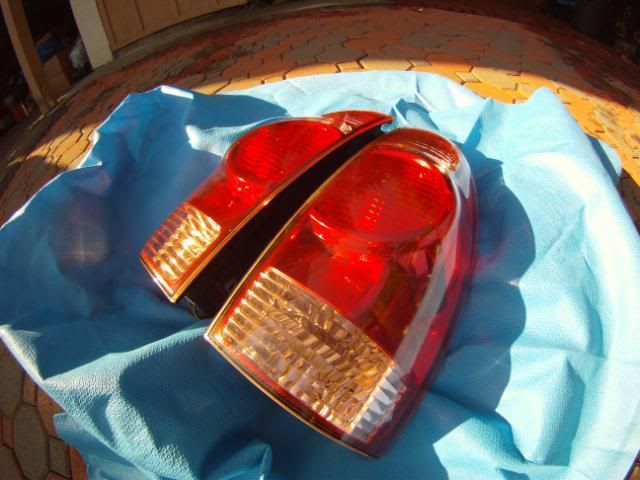 Sample pic of the lightly smoked tail lights with the reverse lights masked off that are on my truck now. Subtle, yet it gets rid of that nasty pinkish tint. I can tint them dark
AT YOUR OWN RISK!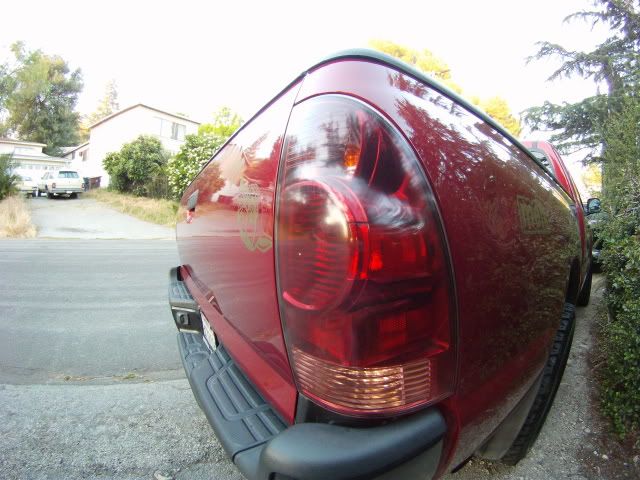 (1) OEM Headlight w/BHLM (Passenger Side):
Last, but not least, I have one (1) OEM headlight assembly with the BHLM done to it. This was one my original headlights that I had done the BHLM to it using Plasti Dip. Had no leaks or fogging when I used it. Great for someone who has a driver side headlight. You only need to do the BHLM on one light!
Price: $50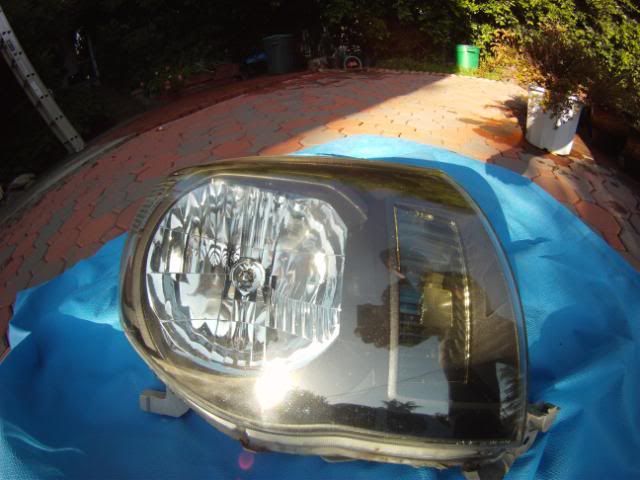 Please feel free to PM me if you're interested or if you have any questions. Thanks!