Hey guys
I know this probably seems crazy to some of you, but I'm considering selling my beloved Tacoma.
Full specs of it in my build thread
HERE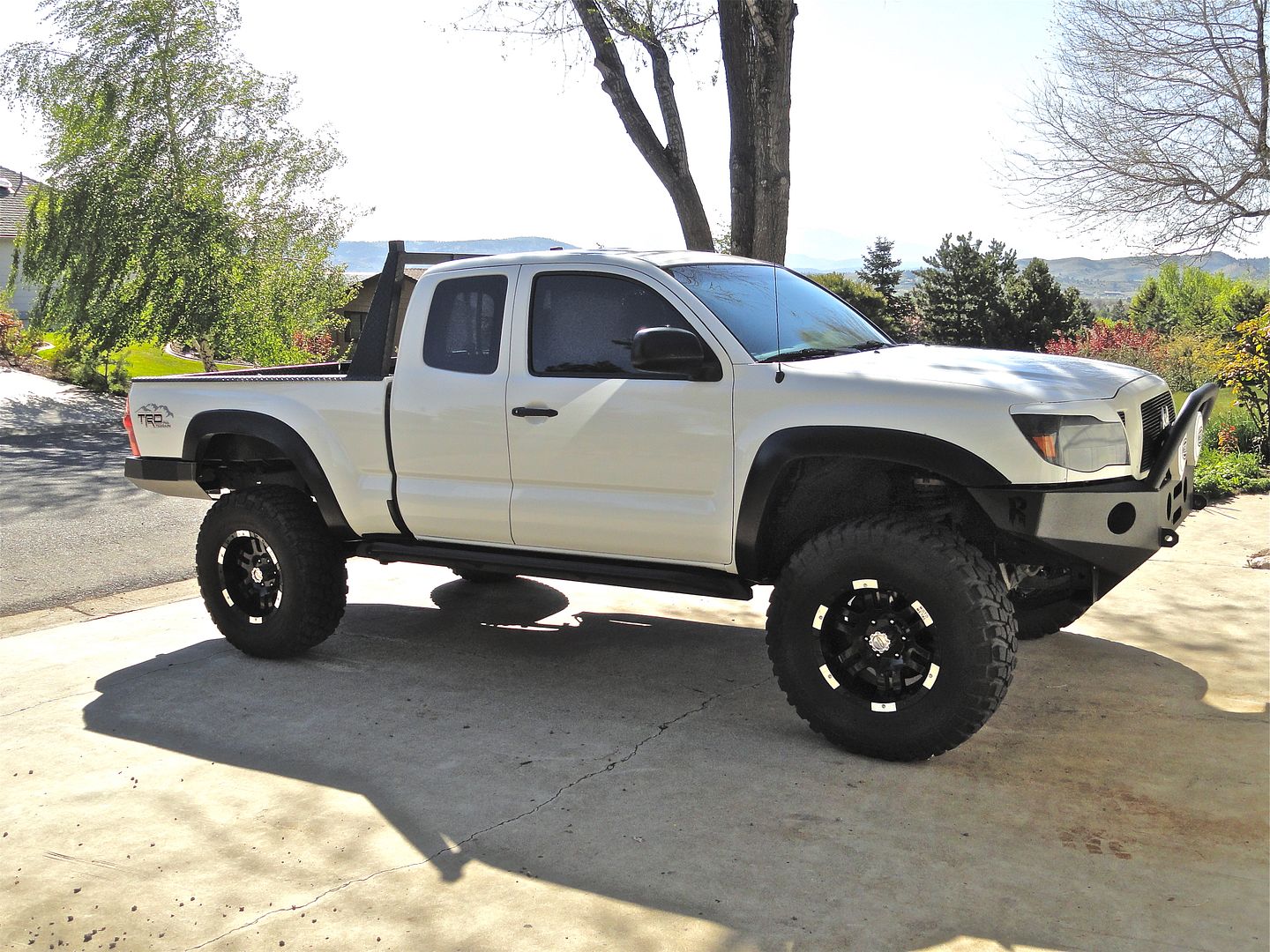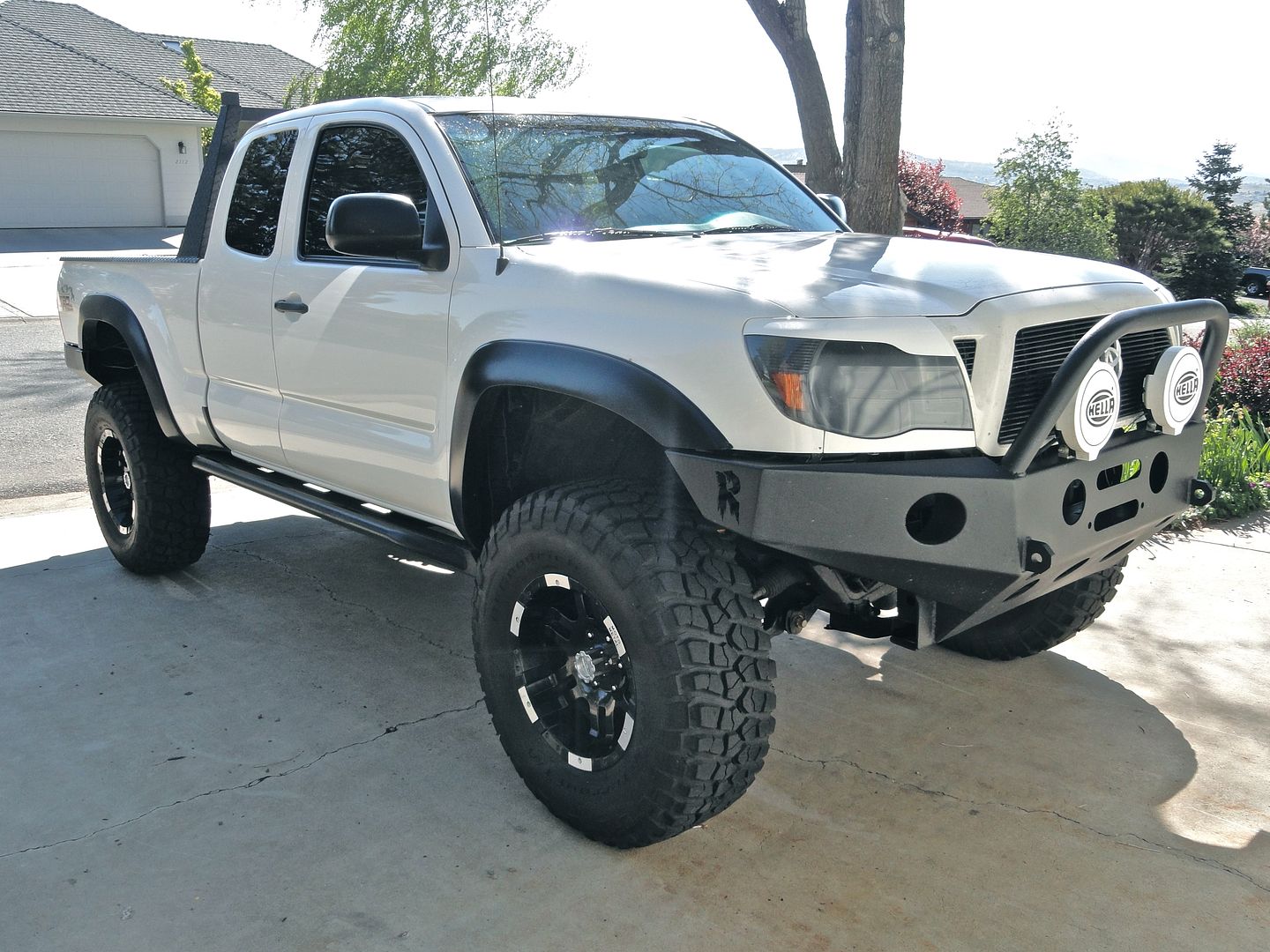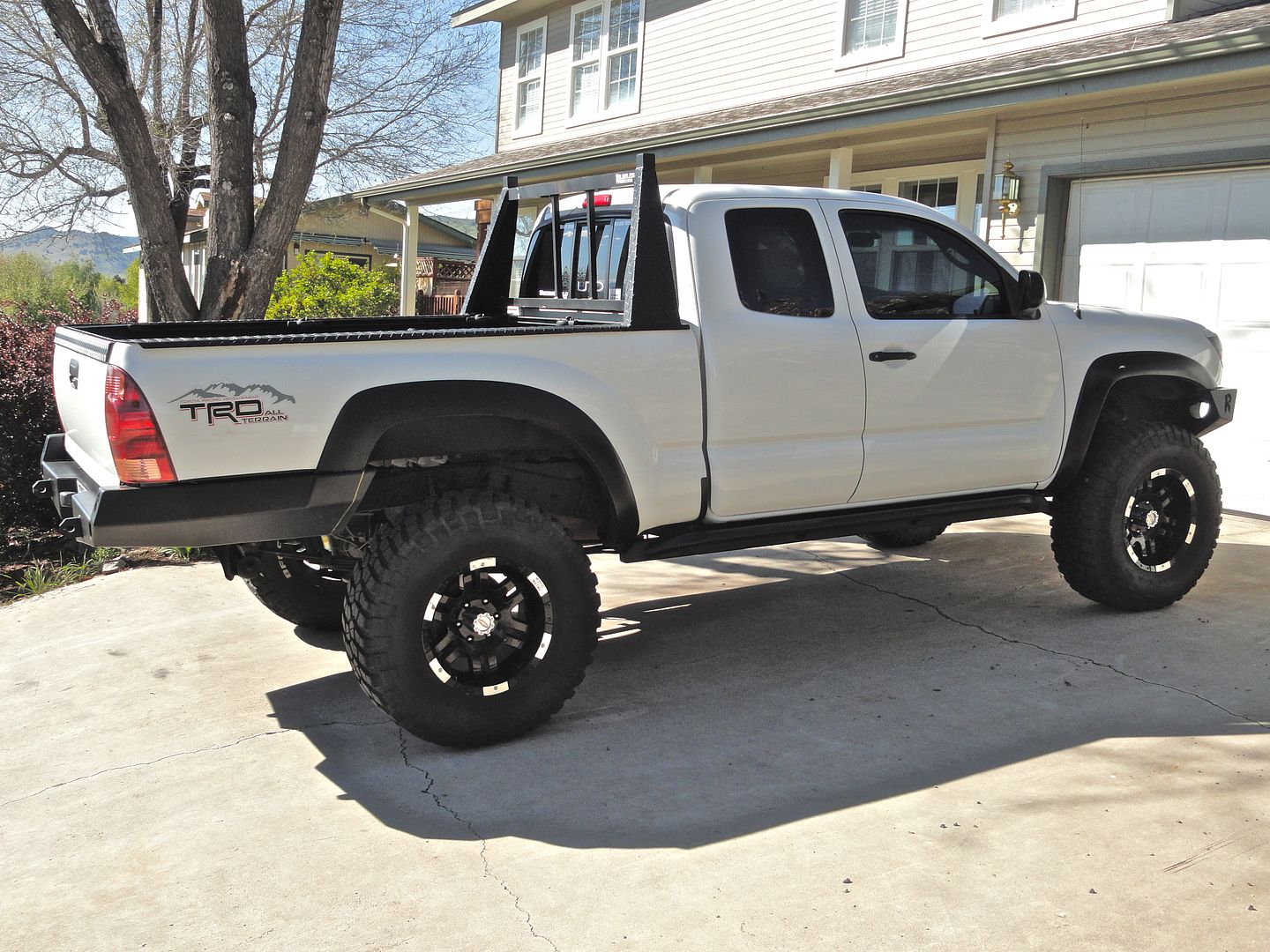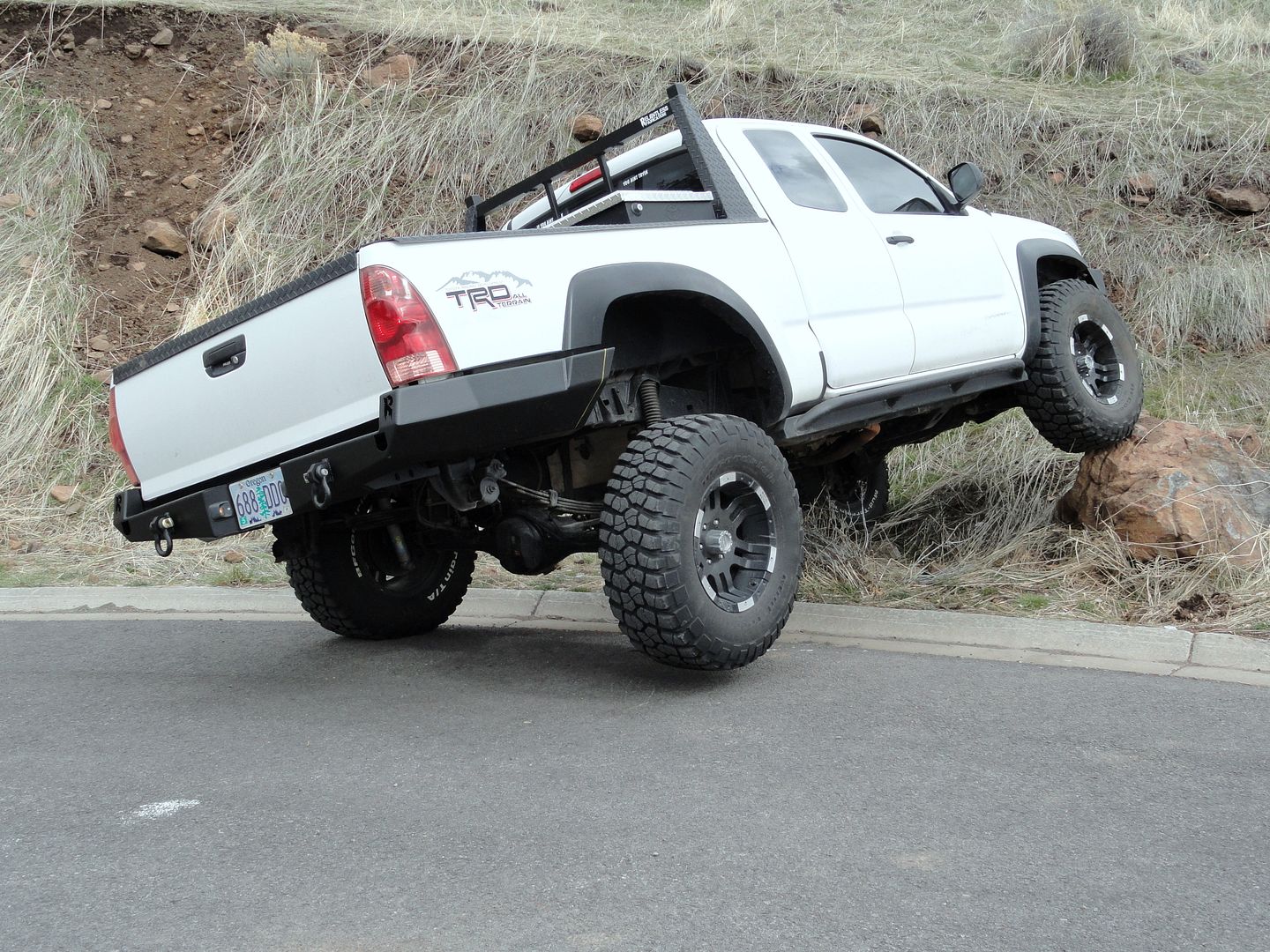 The truck is used, but in no way abused! Very well maintained with Mobil 1 synthetic ran its entire life, changed approximately every 4000 miles. Has also had the diff oils, tranny oil, t-case oil, and spark plugs changed every 30K. Truck gets washed and waxed regularly!
It has proven to be surprisingly capable for a truck with no lockers installed, just ask a couple of the guys I've wheeled with, they thought the truck had lockers in it by the places i've taken it.
Basic specs:
-Purchased in May 2007, I'm the original owner.
-Currently has 63xxx miles on it, only 21xxx on rear differential assembly(toyota replaced under warranty due to failure of a defective ring gear)
-4.0L V6, 6 speed manual(w/ short throw shifter), 4wd and has factory limited slip diff in rear.
-SR5 and factory tow packages (with added trailer brake controller installed)
KBB for the truck is $19,200-20,100 depending on condition, and not including all my additional extras that have been added(over $10,000 in mods) so I feel $21,500 is a fair asking price, OBO. Clear title in hand.
Will consider trade up to about $12,000, remaining needs to be cash. May trade straight for the right vehicle... Voodoo Blue FJ Cruiser?
I'd be interested in an Acura RSX type S, Scion Tc, Infinity G35, Nissan 350Z, or similar car. May also be interested in some 4x4's: Jeep TJ '00+, 4Runner '00+, and would also consider a mid-sized street bike or dual sport/enduro as part trade too. Hell, i'd take an enclosed trailer or tools and welding/fabrication stuff as well.
There are a couple things not included(or for a few $$ they can be left):
-Headache rack and aluminum tailgate reinforcement cover will be removed
-Hella lights on bumper will be removed
-Devil horns emblem on grille will be removed
-Alpine sub/amp will be removed. The rest of the stereo stays though!
-None of the recovery gear listed(hi-lift, d-shackles, tow straps, etc) will be sold with the truck. I still need all of it!
Condition:
-A few rock chips in the paint and one on the windshield. One of the rock chips is in the driver door and slightly dented.
-A 3" scratch/chip in tailgate.
-Grille needs to be repainted, the paint has chipped and yellowed a bit
-One stain in the interior. It is on the carpet between the driver's seat and center console, one of my paint markers leaked on the carpet. It might come out with some cleaner. No other stains, interior is very clean and always protected with floor mats, as well as seat covers for about 1/2 the time I've had it. Never smoked in, and no pet odors.
-A bit of rock rash on the edge of a couple of the wheels- can easily be touched up, I didn't bother because I knew it would just happen again the next time I went off road.
I still have the stock intake, exhaust, stereo head unit, chrome badges that will go with the truck as well.
PM me if interested in the truck.
**I still need the truck for at least 2 weeks (To use for moving from southern Oregon to Reno NV). The truck will be located in Reno after that and I can deliver it within 5 hours drive as long as a $500 non-refundable deposit toward payment on the truck is made in advance. The delivery is free though! **