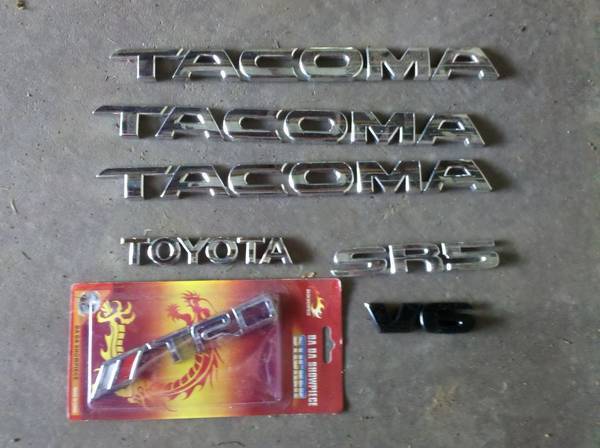 $60 shipped for everything, or make me some offers on individuals.
off my 08 Trd sport, they are all there in good shape, they have been off for about 2 years except the V6 badge was blacked out on my satoshi. also i have a TRD
ebay
stick on for sale or i can include it with these. I would like to sell them all together but i understand that one s black, one is not part of the set, and so on..... i can black them all out for $5.
i also have the front toyota oval thing thats not pictured
thanks