-Stock UCA's w/ good balljoints-$50 for pair SOLD
-Stock LCA w/ ball joints-$50 for pair SOLD
-Stock Sway bar- (I think might have one busted boot on the ball joint on the end links)-$25
-Stock Bilsteins all the way around-$100(front) SOLD $75 shipped (rear)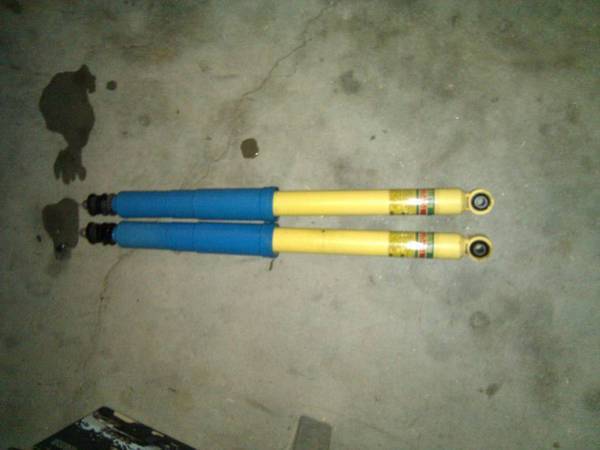 -Stock leaf pack(3leaf) with bumps $100 local pick up prefered due to weight.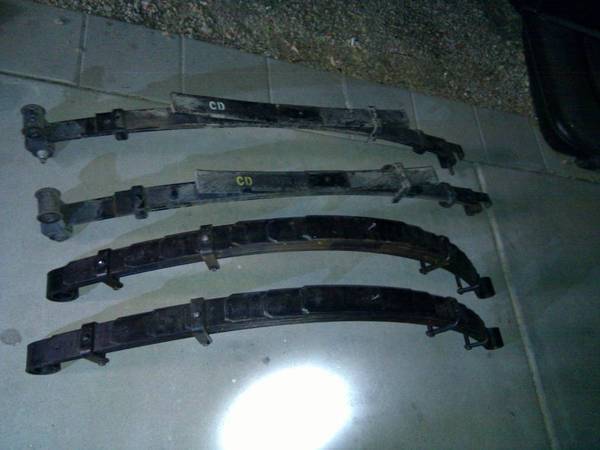 -Stock Prerunner mud flaps-$50 shipped SOLD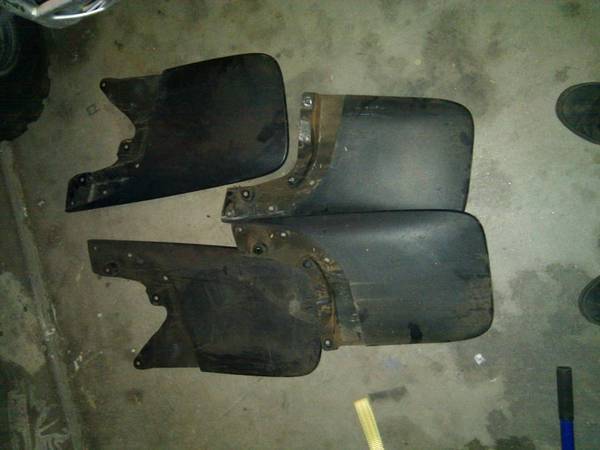 Sorry for the dirty flaps, they've since been cleaned.
-1.5" lift block set-$20 no pic on the block but I think you might know what it looks like....
All parts came off of an 08 prerunner trd at 40k.
Someone went LT maybe...maybe