Here it is when it was installed by the skilled man who built it: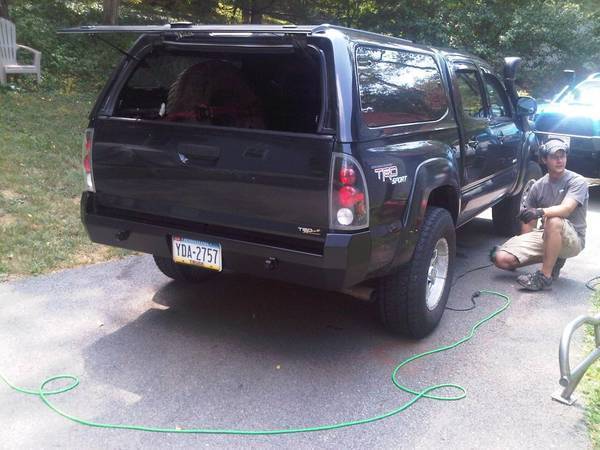 (Kevin is the
MAN!
)
I've had this since the summer & never even got to putting shackes on it.
The
ONLY
reason I'm selling it is that I've decided I want a High Clearance with a tire swing out.
I considered adding one to this bumper but it is really just too nice to modify.
This bumper has a filp up license plate mount with an led light. the hitch is tucked up behind it...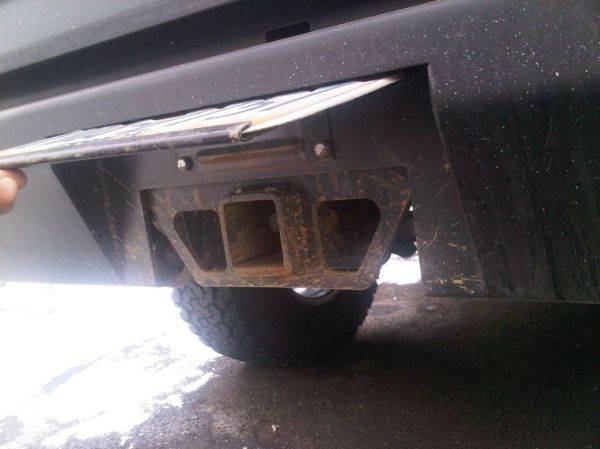 That's just a bit of mud in the pic...
Asking $590.00
I'll ship a lot of things
but I will not ship this bumper!
I still have my banged up stock bumper so I can re-install that until I get my next one.
I am located in Bucks County Pa. and often dive to Baltimore for work so I'd be glad to work something out with a buyer in Pa, Nj, De, Md, or even Va.
Thank you,