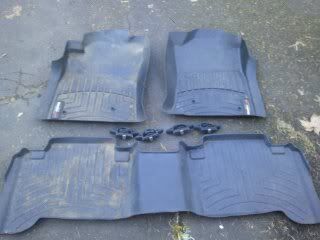 Totaled my 2010 double cab
So I have a few items for sale.
Black
Weathertech
Digital fit Front & rear set floor mats. Stock photo...looks just the same but dirtier
$125 OBO I would prefer a local sale but If not sold in a few days I will consider shipping.
Also have 4 bed cleats $10 each of $30 for 4.