I have a few things I've taken off my truck (06 TRD Sport DCSB) that I'd love to get off my hands.
EDIT: Everything in post title is sold minus the emblems.
Emblems are as follows:
TOYOTA = $15 OBO plus shipping (see pic of back for attaching emblem -- 3 phillips screws) Measures 11.5 in x 2.5 in. Needs cleaning. Some hazey spots around the letters that should buff out.
TACOMA & V6 = $5 OBO plus shipping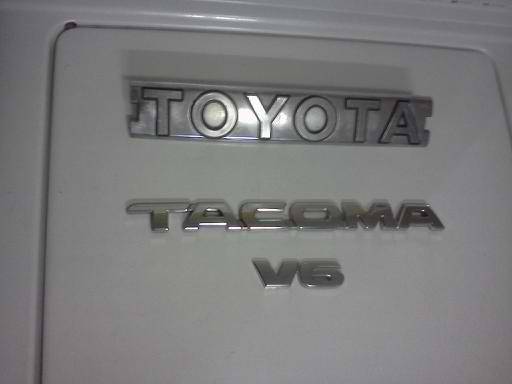 Paypal only. PM me if interested.
Thanks.