Feeler for a trade:
I have a non scooped hood and a K&N cold air intake (may need to be cleaned) that I would like to trade for a scooped hood (and stock intake possibly, depending on if my parents have gotten rid of mine).
My truck is a 2005 TRD off road, the hood has scratches on it, I will come out and say it now that there are scratches. I have no good pictures of scratches, etc..... but I can take those pictures upon request.
I am only interested in trading for a hood of the same color, I dont want to deal with painting.
here is my truck for color reference, etc....
sorry for the small pic, here is another as well, it is the dark blue tacoma, not the Hilux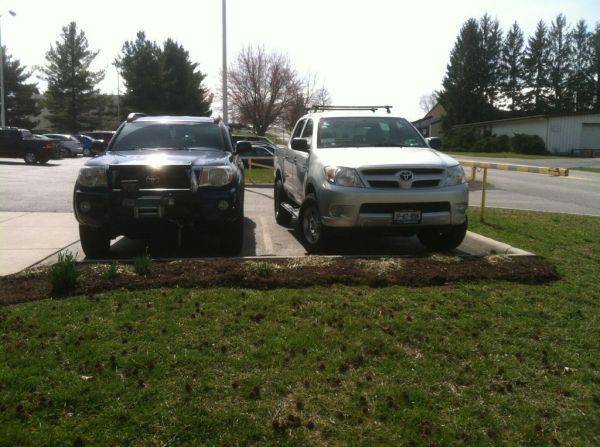 post here or message me if you are interested in the trade and would want more pictures.
this is for local trade only, no shipping etc... which means blacksburg, VA or Bristol, TN and surrounding areas. I will drive up to an hour.
the person trading must help with the hood switch