This is the first Satoshi I ever made.
It is NOT Perfect!
In fact by my own standards it is rather rough.
Also included is the matching hood scoop & bumper piece.
The mesh in M2 - a style than no one ever showed any interest in so i used it for myself then never offered it again.
This grill was done with the epoxy and bondo method.
It is an OEM Black Sand Pearl grill that came with my truck and has +90K on it.
I'll clean it up but here's a shot of it now: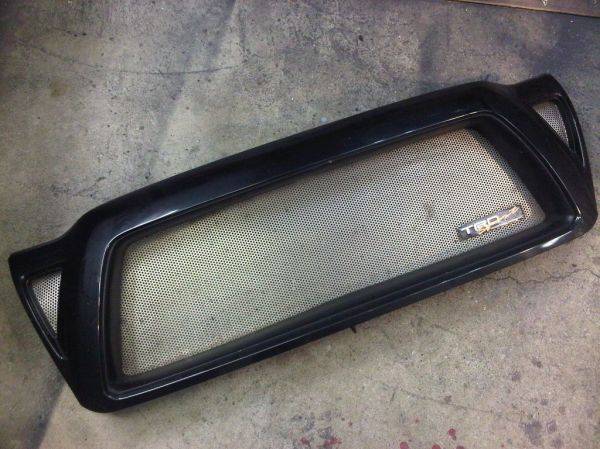 I'll take $275 for the whole set. I'll include shipping in that price as well.
Here is it installed: