First of all, if you are not familiar with our long standing member Brock's (wolfpack_5150) tragic loss of his brother in law please take a look at this thread:
http://www.tacomaworld.com/forum/pra...laws-name.html
I was very touched by this story and over the winter decided that I would create a one-off design and offer it for sale with 100% of the proceeds to go to this great cause in Ryan's name.
I am not a firefighter but most of my lifelong friends in my hometown are. These individuals are a special breed of hero. This just felt like the right thing to do.
Now, on to what I have to offer:
Another member local to me, Chris (pAP) did a really cool switcheroo from a DCLB to a DCSB.
Details of that amazing swap are chronicled here:
http://www.tacomaworld.com/forum/2nd...aps-build.html
Once Chris was finished he kindly gave me his stock 2011 grill.
I have no interest in these to create a Satoshi as the shallow design does not work for my efforts. However, I decided to take a whack at something different and here is what I came up with: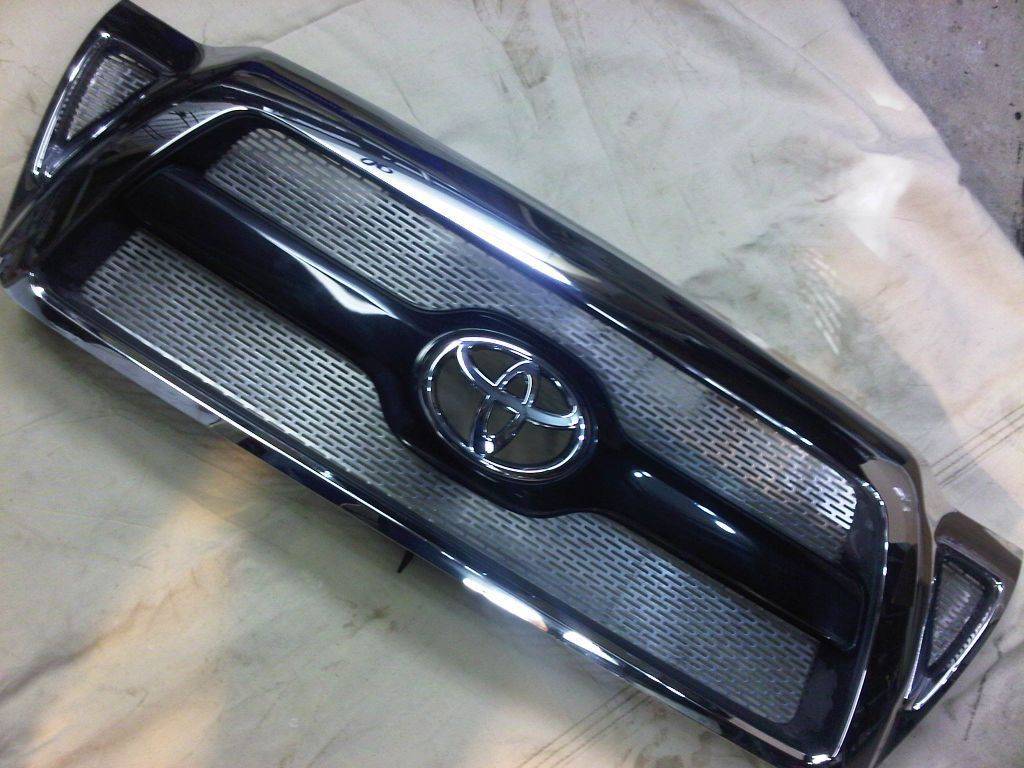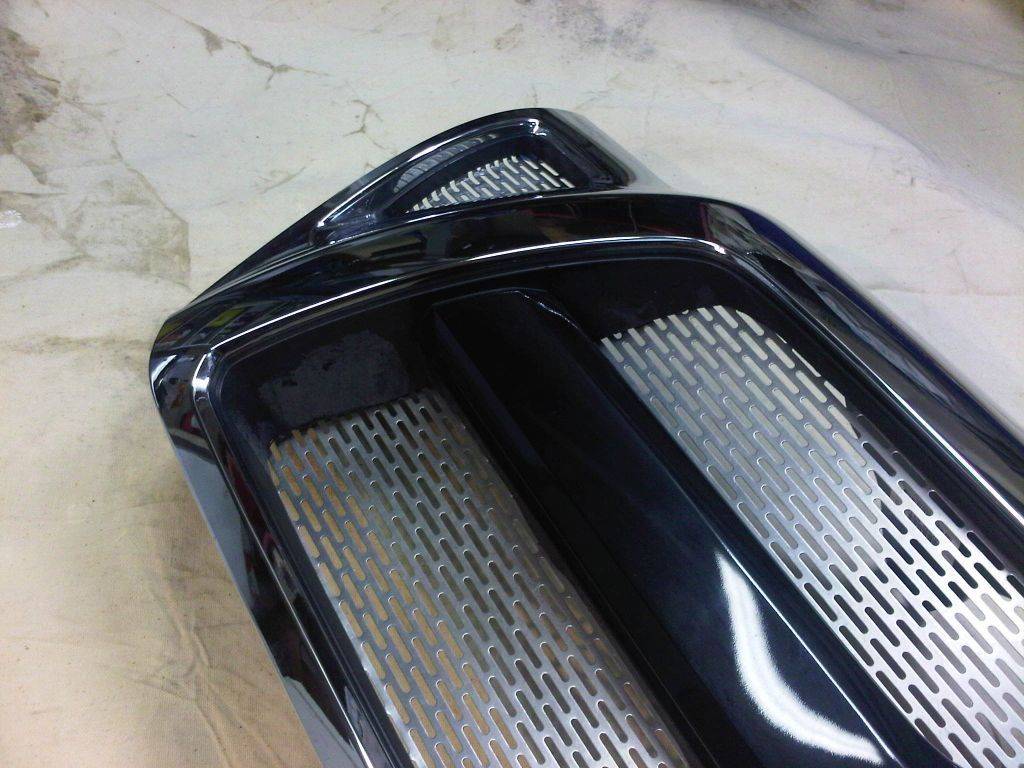 One of the build shots...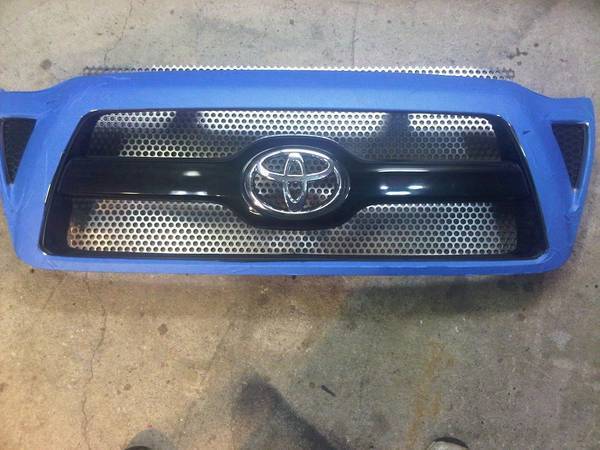 Here is a Pic with a Silver Streak Surround and a set of 2011 Devil Horns Emblem that Andreas was kind enough to donate to the Cause.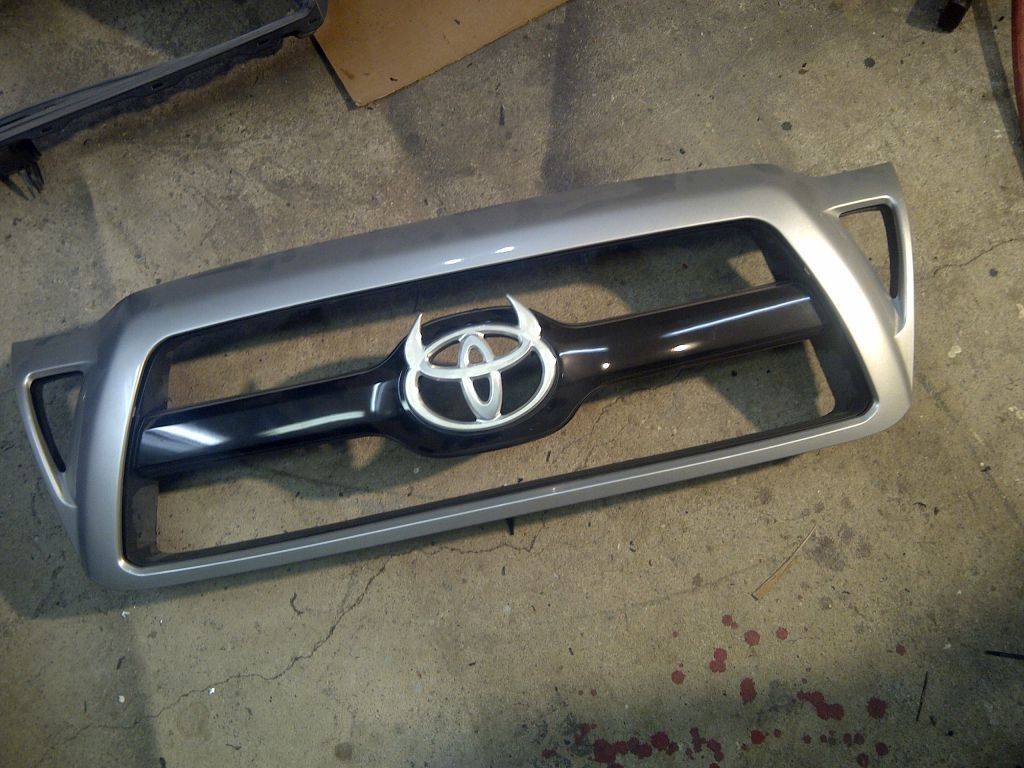 Here is what you get with this grill:
Mx Mesh Powdercoated Black.
Outer Surround Color Matched to your truck
Andreas Devil Horn emblem
Free Shipping
This will take a couple weeks to finish to the specifications of the purchaser as it is still in it's component pieces right now.
Price: $525.00
Thank you TW!
~ Craig