PLEASE READ ENTIRE POST BEFORE CONTACTING ME
AT THE MOMENT, I NO LONGER PRODUCE THESE GRILLES
Satoshi Grilles color-matched to your Tacoma. I made these as they are going on my own truck.
GRILLES FIT MODELS 2005-2011 AND ARE NOT FOR 2012+ MODEL TACOMAS.
I have always been a fan in customizing by doing-it-yourself (DIY) type mods. DIY mods have always been fun and fulfilling to me, especially after the end result.

As many can attest, this is a technical and tedious modification to do on your own grille. After some time and experience, I have become a satoshi connoisseur who likes to produce & assemble these grilles to your own personal taste
I ENCOURAGE EVERYONE TO THINK ABOUT ATTEMPTING THIS MOD ON THEIR OWN GRILL
PRICE: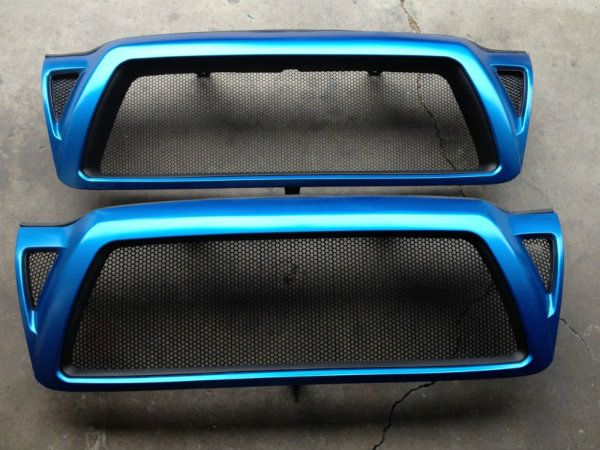 $250
(Just main piece done)
+ Shipping
$295
(Includes triangles cut out)
+ Shipping
Shipping to the East Coast is $49.16. You can calculate your shipping cost below.
NEXT COLOR CODES:
As many of you know, I am a senior in college. As this Fall Semester approaches, I will only produce a few grilles at a time.
I will only be producing 4-6 grills per month for the remainder of the year.
INVENTORY - READY TO SHIP
NEW - These have been color-coded and are ready to be assembled.
(2) Magnetic Grey
(3) Radiant Red
ORDER PROCEDURE:

*Send PM with all grill specifications (Color-code, Mesh style, etc.)
*Include shipping information for shipping quote
*Send PayPal Email Address for payment request or send payment via PayPal to:
sctabin@gmail.com
*Update messages will be sent frequently
If you have any questions or special requests feel free to PM me.
AVAILABLE COLOR-CODES:
Super White - 040
Magnetic Gray Metallic - (1G3)
Silver Streak Mica - (1E7)
Radiant Red - (3L5)
Speedway Blue - (8P1)
Barcellona Red Metallic - (3R3)
Black Sand Pearl - (209)
Indigo Ink Pearl - (8P4)
Impulse Red Pearl - (3P1)
MESH CHOICES:
I have 3 style meshes to choose from.
Mesh finishes are in: flat & gloss black, or clear coat
1. Expanded Mesh
2. Perforated Round - .188 (N/A)
3. Perforated Round - 0.25
4. Perforated Hexagon - 0.25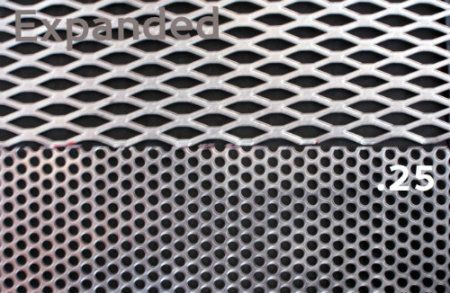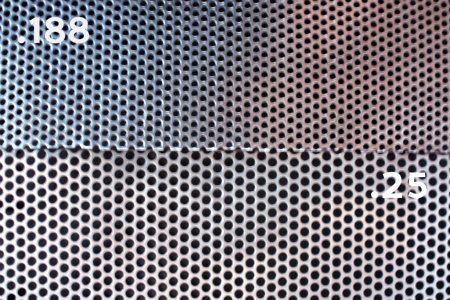 SHIPPING COSTS:
CLICK HERE to calculate shipping cost
1. From Zip Code: 90805
2. Select Large Package (Any Dimension Over 12")
3. Boxed Weight: 7 Pounds
4. Dimensions: L: 40in H: 10in W: 18in
Shipping to the East Coast is
$49.16
CREATE YOUR SATOSHI GRILL:
*View picture below for 'triangle' examples
Satoshi grille includes your choice of: Color Match, Triangles/No Triangles, Mesh

I can do recessed and thin-lip satoshi grills at no extra charge.

Standard VS. Thin-Lip Satoshi
*The standard (Left) just has the main piece cut out
*Thin-Lip (Right) has the 'triangles' cut out
EXAMPLES OF PAST WORK
Top: Silver Streak Mica w/ Triangles / Thin-Lip / .25 (Flat Blk) Mesh
Bottom: Magnetic Grey Metallic w/ Triangles / Thin-Lip / .25 (Flat Blk) Mesh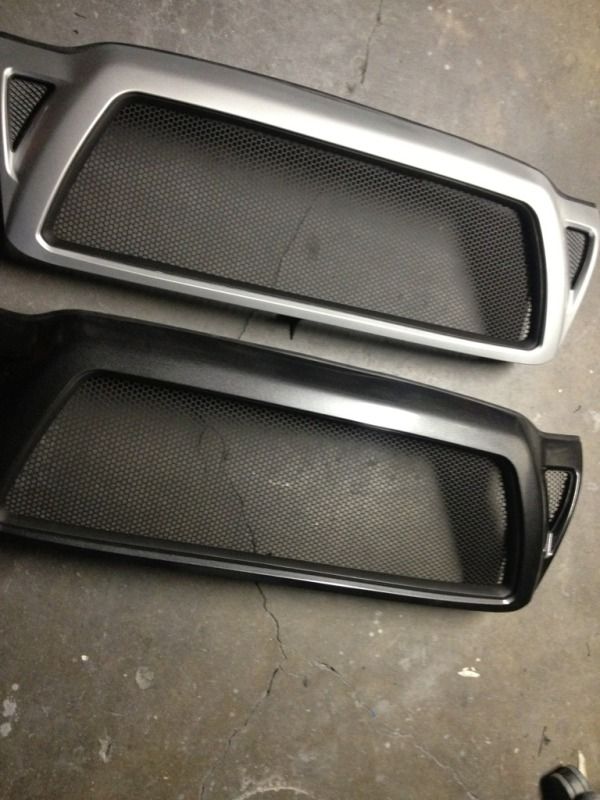 Top: Super White (Custom) / .25 (Flat Blk) Hex Mesh
Bottom: Super White w/ Triangles / Thin-Lip / .25 (Gloss Blk) Mesh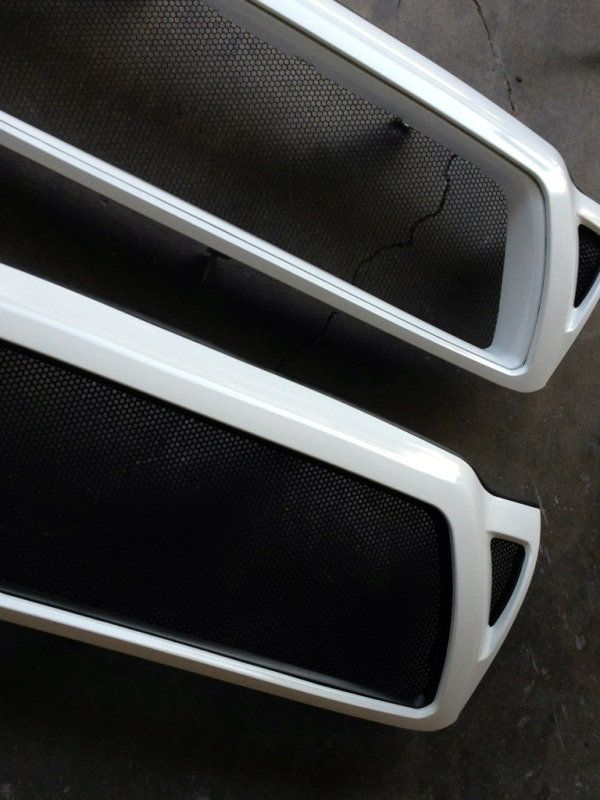 Barcellona Red Metallic / Thin-Lip / .25 (Gloss Blk) Mesh
Radiant Red / .25 (Flat) Mesh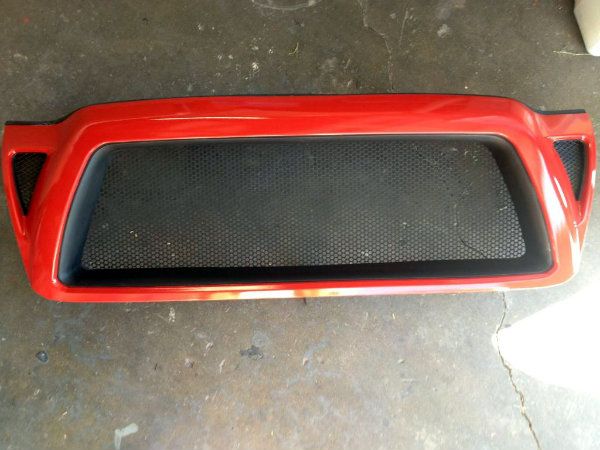 Silver Streak Mica w/ Triangles / Thin-Lip / .25 (Flat) Hex Mesh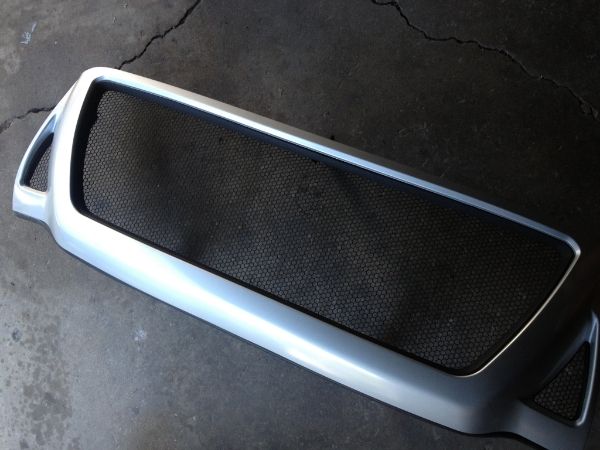 Indigo Ink Pearl / Thin-Lip / .25 (Flat) Mesh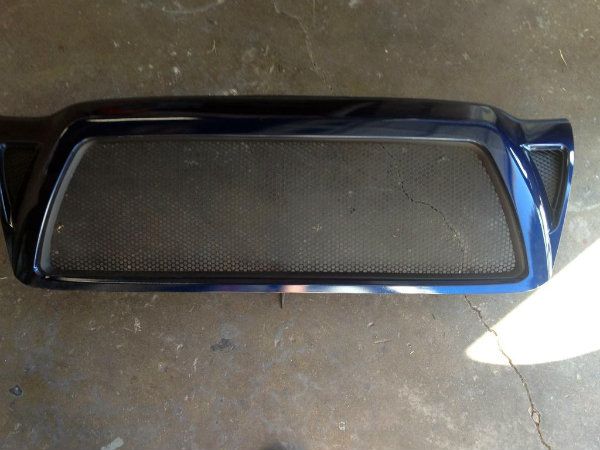 Black Sand Pearl / .25 (Flat) Hex Mesh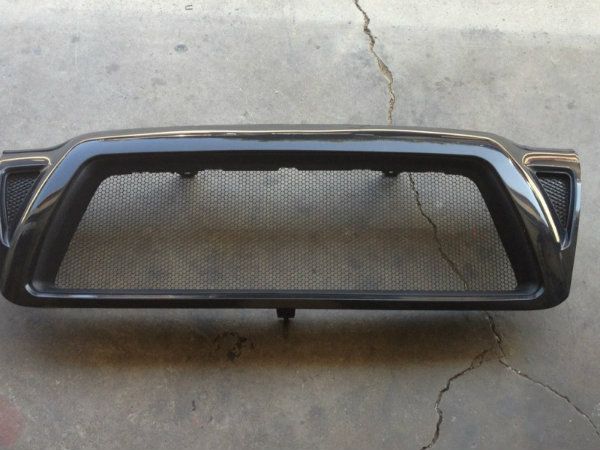 TW MEMBERS