*************SOLD**************SOLD*************** SOLD******************SOLD****************
For sale are these 2012 TRD Sport "Upgrade" rims. I didn't have a choice when they ordered my truck in September of last year, so I paid $1000 for these even though chrome isn't my thing.. Oh well, my loss your gain..
Here's a pic of the rims 5 altogether (Spare):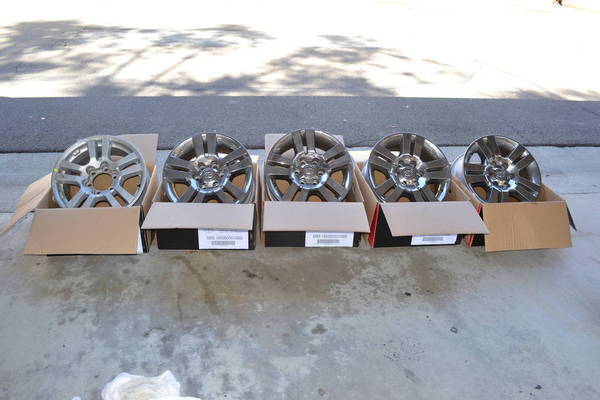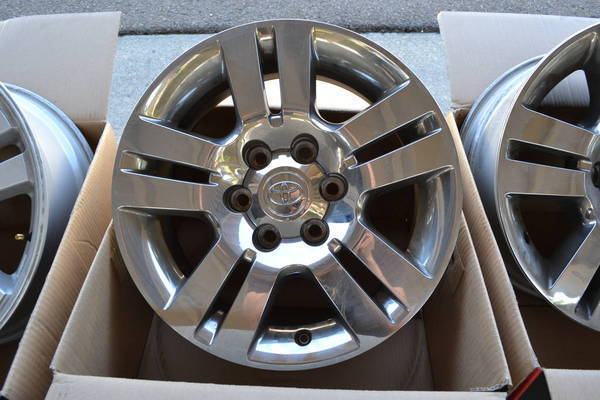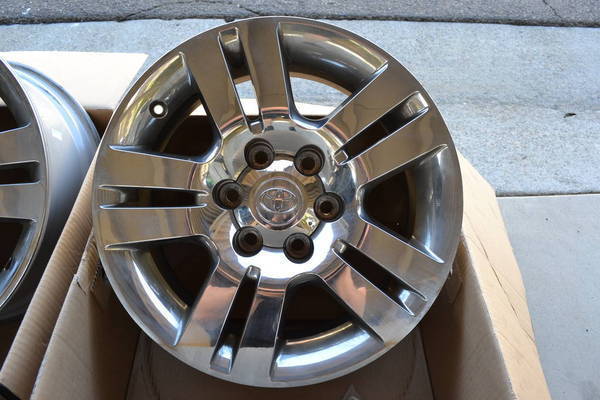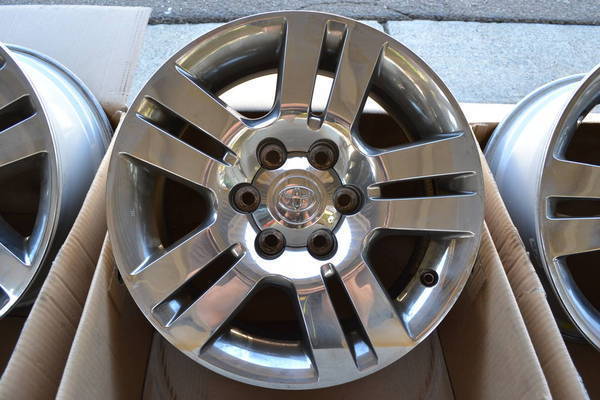 And spare that doesn't have the chome clad on it..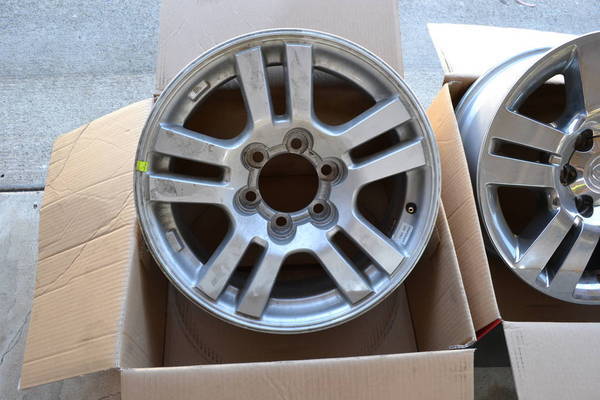 Here's what they looked like when I first got the truck: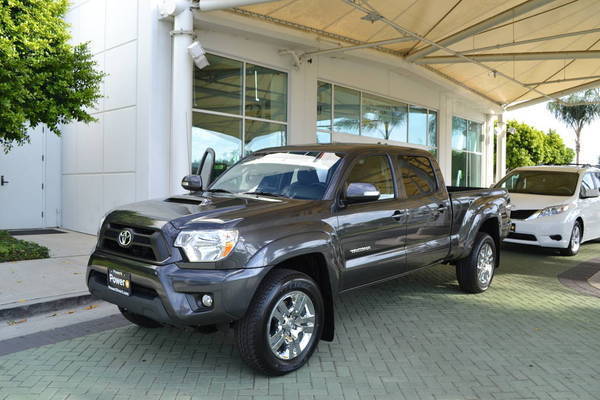 Here's why I'm selling them..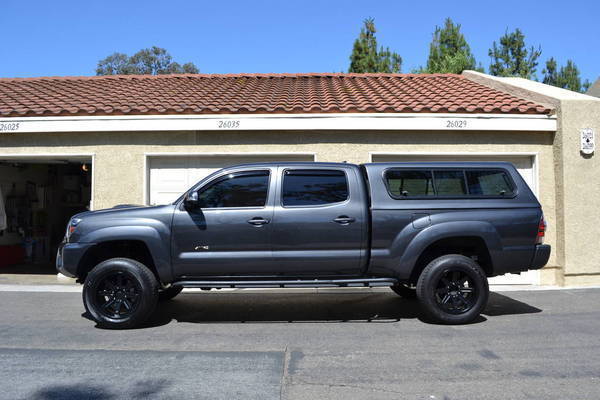 I know, I know.. those tires look ridiculous.. but I got the wifey to let me get the rims.. Tires I'll have to wait until those tires are worn out..
Sorry for not cleaning the rims, but they are in excellent condition, no scratches/dents/rash/nicks.. 20k miles on them, oh, and no TPMS..
Asking $300.
Obviously I'd rather keep it local sale as shipping would probably be ridiculous.. I live in South Orange County and travel to Diamond Bar every so often..