Hey guys, just took my emblems off of my pretty much brand new 2012 Tacoma. It has 3600 miles on it. The emblems look great, and are unscratched! They are practically BRAND NEW! I am asking $55 shipped for all of them (may want to part with separate, but would need buyers for all different emblems before I do).
!!!What you see on the emblems that looks like scratches is only dust! I cleaned them with a paper towel and it left some dust. Emblems are in excellent condition!!!
Now for PICS!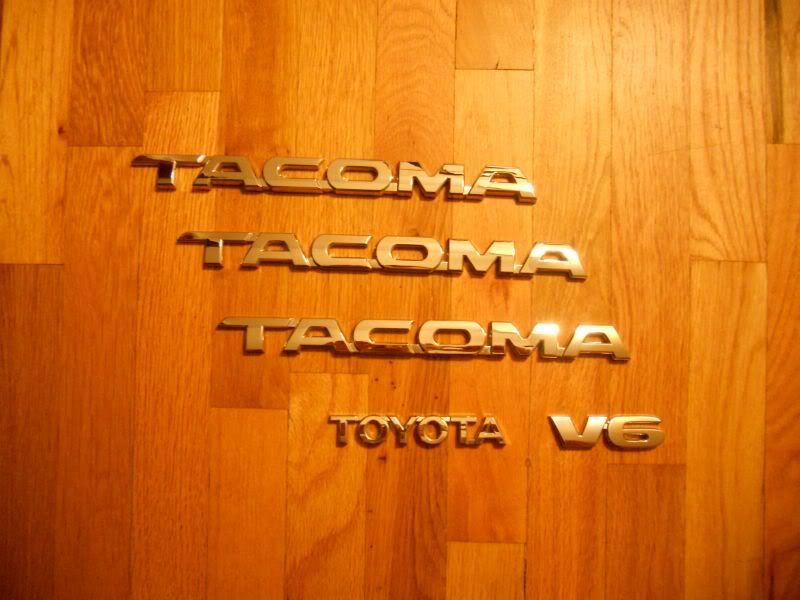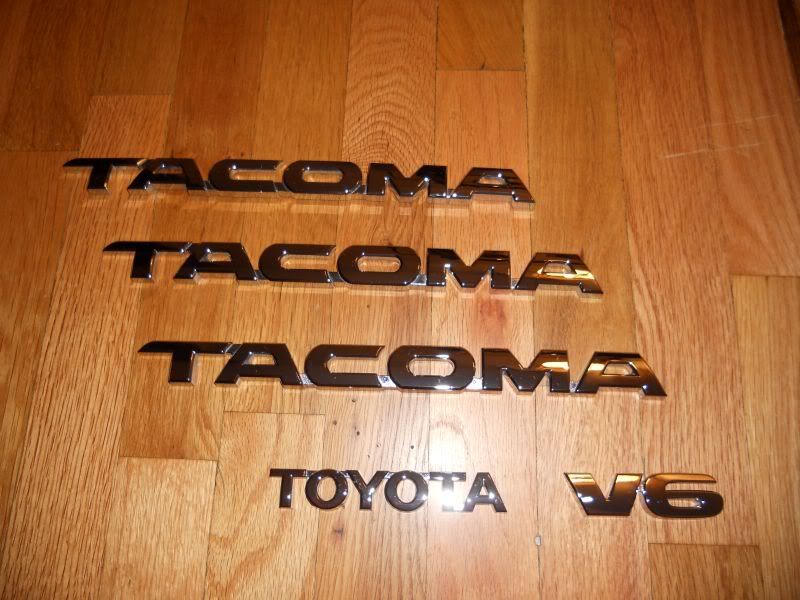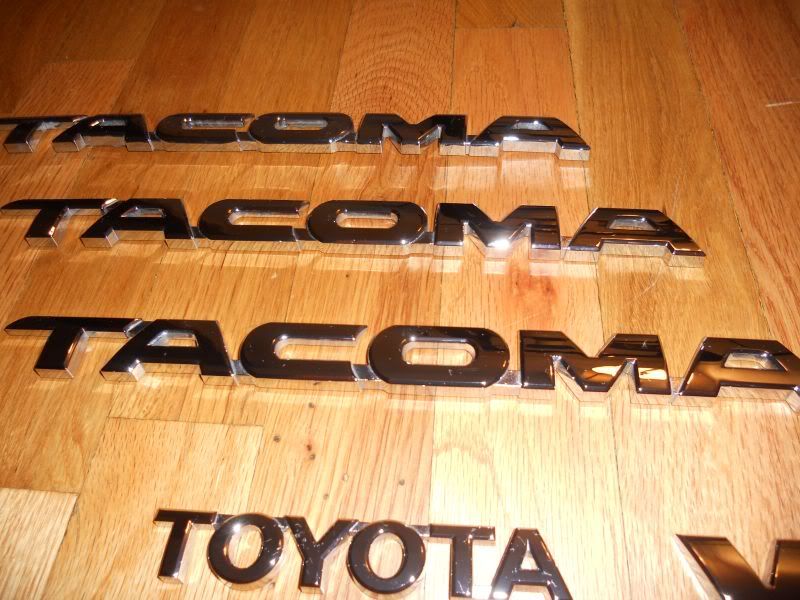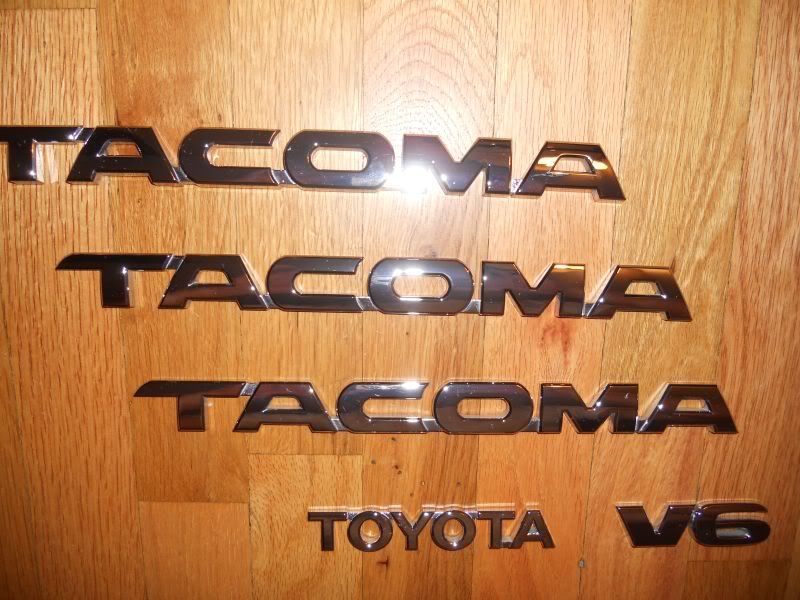 I live in Bremerton Washington if you want local pickup. Thanks!