I recently purchased some flat black door handles from a member on here. I have a 2010 sport dbl cab in Silver streak mica. I went with the flat black door handles from an Offroad model.
These are the silver streak micas that are for sale. I am going to charge the same as the guy I bought the flat black ones from.
That will be $80 shipped. Everything is there to do a switch, nothing extra needed. The hanldes have no flaws or marks.
I only have 23,000 miles on the truck. Send me a cashiers check or money order and as soon as the check clears the bank I will send the door handles out.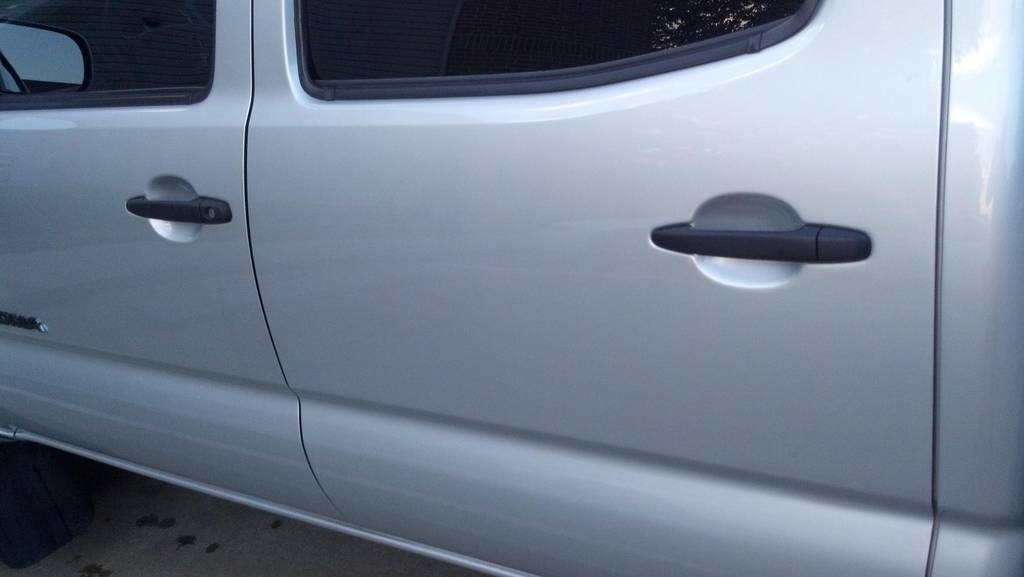 This is my end result. I like the way the handles stick out against the silver color. The process is failry easy. Once I got the first door done the next 3 were much easier.