NO LONGER AVAILABLE.
THIS IS FOR INFORMATIONAL PURPOSES ONLY
09+
URD
MAF CAL "Plug-N-Play" Kit.
I am in the process of moving and can NOT solder kits right now!
Read this post in its entirety prior to PMing me!
Disclaimer: Do NOT install this kit. You need to decide whether or not you feel competent enough to remove these pins from the connectors. You are dealing with the ECU on your truck, if you mess something up, will you be able to fix it? I am in NO WAY liable for anything you do to your vehicle. If you can install this correctly, it is 100% reversible and undetectable should you need warranty work from the dealer. But you can also shit it up and they will know you were tampering with it (if they look for it). That being said, I have installed this on my 2012 DCSB TRD Sport 4x4 4.0L with NO issues.
I am providing all of these instructions free to the public so you can make an informed decision on whether or not this kit is for you. I will offer a 10 day money back guarantee, you pay return shipping, and there is a 10% restocking fee.
These are OEM wiring components from an OEM manufacturer in Japan. All of the FEMALE connectors (the most important) are factory crimp connections and are to OEM standards. All of the MALE connectors are crimped and SOLDERED to the wire leads by me in house. I have them both as close to color coded as I could manage to make the install as easy as possible.
The removal tool (talked about in the wiring manual provided below) I made out of an 0.8mm slotted screwdriver I got from a kit at
autozone
Screwdriver kit
I used the specs in the manual to file down the smallest screwdriver, maybe even smaller.
There are 2 different sized connectors you are dealing with here. I will call them small and big. B12 and F23, as noted in the URD Install guide, are BIG, the rest are SMALL. I used the 0.8mm on the BIG before I filed it down for the small.
First things first, lets solder that kit to your Maf Cal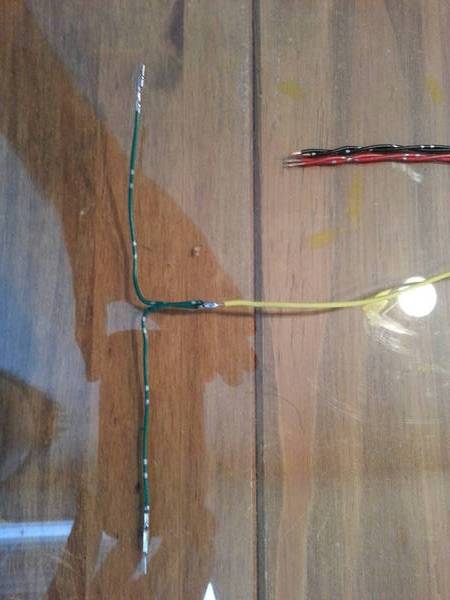 That was easy, now lets shrink tube it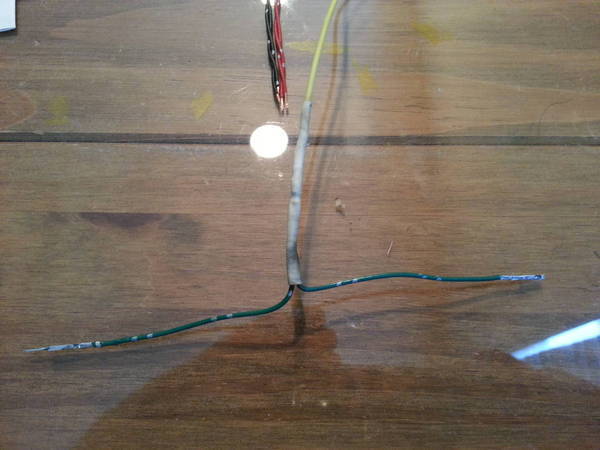 And you're done! Repeat with all the wires in accordance to the URD install guide.
Like I said, everything it pretty much color coded so it's as easy as can be.
Here is the kit: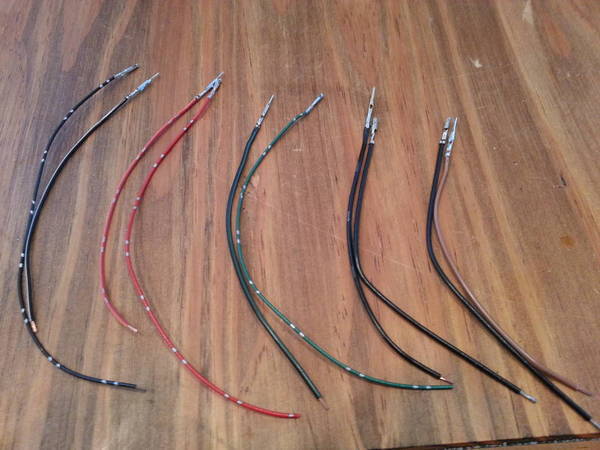 From left to right:
E29- ECU Blk/Wht stripe - PCU Ylw/Blk stripe (Small)
C14- ECU Red/Ylw stripe - PCU Green&Purple (Small)
B15- ECU Grn/Blk stripe - PCU Yellow (Small)
F23- ECU Black - PCU Red (Big)*
B12- ECU Brown - PCU Black (Big)*
* Note, both of the BIG female connections included in the kit are BLACK, I was unable to get one that was brown. The male for F23 is brown though.
So now for the fun stuff!
DO ONE WIRE AT A TIME!!!! AND TAKE PICTURES SO YOU KNOW WHERE THE WIRE GOES THAT YOU JUST REMOVED!!!
First remove which ever connector you feel like doing first, I recommend starting with the BIG connectors, as they are much easier to remove and will give you practice fro the SMALL ones.
Pop the primary lock up first. Note, if you feel like you have the pin removal tool in correctly but the wire isn't coming out, you most likely accidentally pushed in this primary lock while you were fumbling around with the pin.
I am currently searching for the best videos on how to remove the pins. I was unable to have one recorded while I installed mine unfortunately. I have provided the Toyota Wiring Repair Manual that gives a close, well discussed method for removing pins. It is attached at the bottom.
The following pages are good places to start. I would read through this manual to get a good idea how to remove pins PRIOR to starting this project.
B8-9
B23-24
C2
Be extra careful when removing the SMALL pins, these are small terminals and are mildly delicate. You should not have to force anything! If you start to force the little plastic lock inside the connector, you will bend it up into the pin and the only way you will be able to remove the pin is to "yank" it out destroying the secondary "latch" lock. It's not the end of the world as the primary bar lock will hold the pins in, but it not an ideal situation.
Then connect the removed ECU FEMALE to the PCU MALE and shrink tube them together. I read online that if the connection here is a little loose, you can put a small bend in the male to get good contact with the female. You should not have this problem unless you accidentally shove your removal tool into the pin instead of the removal slot when removing the pins. That is not an ideal situation either.
Make sure you seat all the new pins in the terminals all the way. I got a trouble code because one of my pins wasn't locked into the connector, I went through every wire one at a time unlocking the primary lock and pushing in on the wires until I heard one click indicating it had seated properly and was locked correctly. Cleared the code with my ready and have been trouble free for going on 15,000 Miles.
Here is one connector all done and shrink tubed
And here is the finished product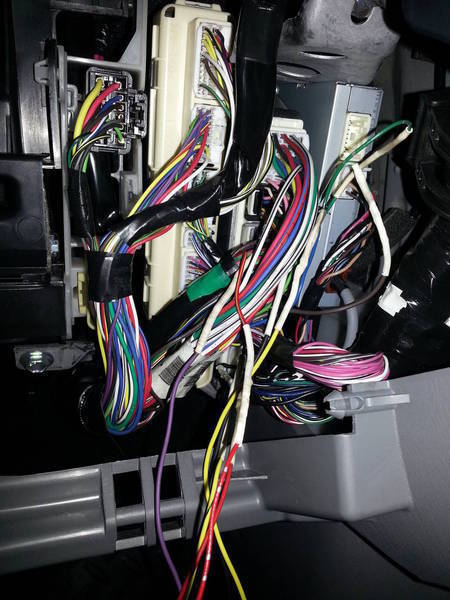 I will be adding this as I get more Install tips and answer quetions from the community. PM me for any questions, Serious inquiries only PLEASE! I work a lot and will reply back as soon as practicable.
Kit includes:
All wiring
Shrink tubing
10 day money back guarantee (from date of receipt), buyer pays return shipping and 10% restocking fee, Kit must not show signs of use or attempted install.
Price is $49 for a complete wiring Kit
Shipping is FREE to USA, unless you want a tracking number, then add $4.
For my Canuck friends, a flat rate of $5 will be added.
I will sell replacements should you damage one or feel you need it. Or if you have another wiring project you would like to use this pin reroute method for. 1 Pigtail is $7 Shipped, 2 is $12, 3 is $17, 4 is $22 so on and so forth. Canadians, ask about shipping.