Hi All,
I recently sold my 2005 Tacoma before I got a chance to install the
DMZ
motor mount gusset kit.
For those of you who aren't familiar with the motor mount/frame interface issue, basically, on the 2005/2006 models, the motor mounts were welded directly to the frame (and generally rather poorly at that) without any gussets or plate supports to distribute the load of the motor (2007+ Toyota fixed by adding a load distribution plate). Eventually, the frame can begin to give and will start cracking along the edges of the motor mounts. Ultimately, the motor mounts will essentially "punch" through the frame and collapse.
This motor mount kit (made by DMZ) welds onto the frame and motor mounts, creating an extremely strong interface connection. After welding this in, you'll have zero worries about breaking your frame! For you 2005/2006 guys, this is cheap insurance to prevent a major problem later down the road!
Installation is pretty straight forward (requires you to weld).
(Below is a picture showing what can happen without adding reinforcement)
Selling the brand new kit (with instructions from DMZ) for $85 shipped (conus).
Thanks for looking, happy truckin!
- Gary
Picture of gusset kit that eliminates possibility of motor mount / frame failure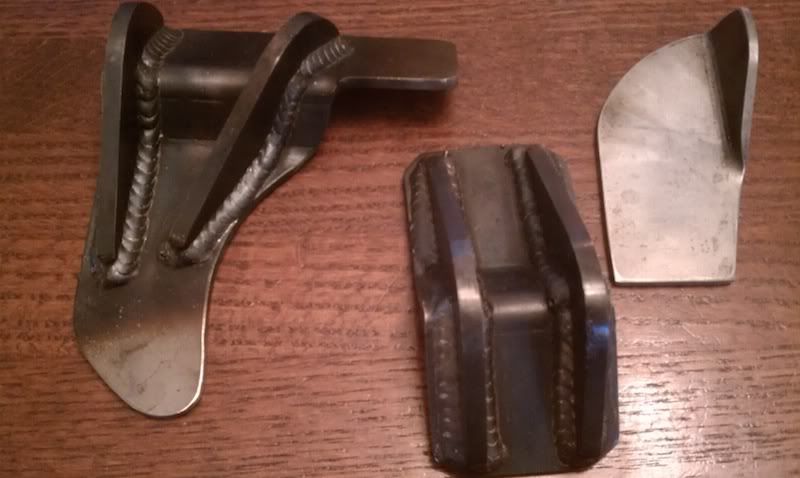 Picture showing what can happen without the gussets, when the motor mount punching through the frame!