First up is the stock radio, worked perfectly when it was taken out,
SOLD!
Next up we have the stock shocks and springs from a 2009 sr5, uh, not sure what these go for, but I'll say $50 obo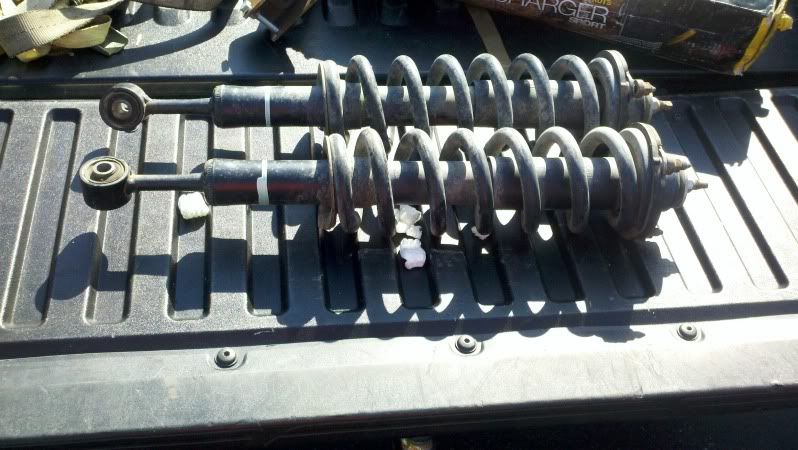 Next in the que is a set of ome coilovers, they are 885's. I had these on for 10k miles before replacing with my current icons. I bought these on TW, previous owner said he had them on for 20k...They have some rust on them as he was from the northeast. They ride fine, and provided about 2" lift until I put an arb bumper on, hence the reason I upgraded.
SOLD!
Now we have a chrome grill...you can probably guess that it came from...my 2009 Sr5 tacoma! Took it off a year ago and replaced it with a color matched grill. It is in perfect condition, ready to go on your truck, be color matched, satoshi'd, put a grille craft in, adorn your wall as decoration or whatever you feel like. $75 obo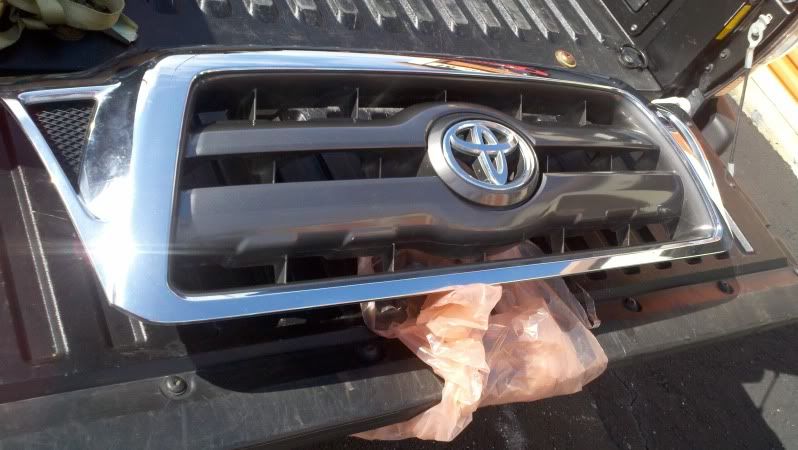 Next we have a not great condition stock skid plate...a couple dents, a hole from a stick piercing it (yes, as in wood! Hence an ATO upgrade) Perfect for mall crawlers who want to pretend they left the parking lot, or someone who just wants this one, I can even sign it and you can pretend it was someone famous, my signature is not readable! Comes with the stock rails to mount it, $5! What a bargain!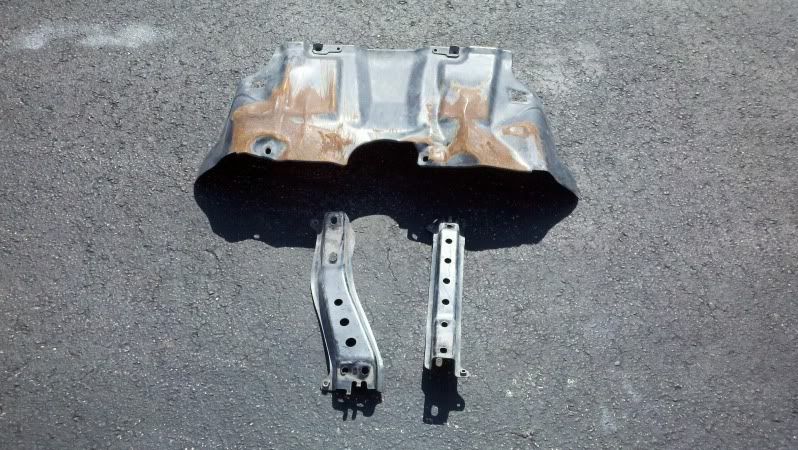 Stock UCA's, comes with the uca's, the washers, and the dirt from the George Washington National Forest if you want it! Otherwise I can clean it for you. $78.42, obo.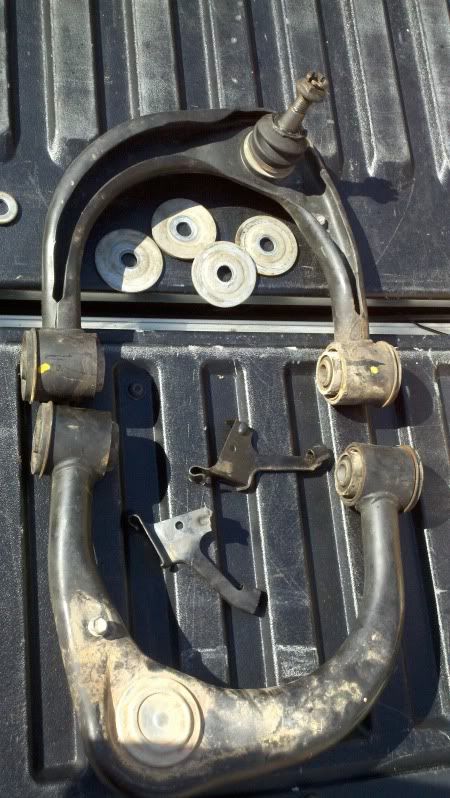 All prices do not include shipping, Send me your offers! I can meet up to 3 hours away from havelock nc, but will charge a small delivery fee.