For Sale - Local pick up only, home located in Huntington Beach, CA. Work is in Irvine, CA.
Vista Shell - $300.00 Firm
SOLD
Has some strap flap damage on top from previous owner, but no biggie. Carpeted inside with sliding side windows and fold down sliding rear cab window. Also have carpeted plywood shelf to hide what's ever in the bed.
Rhino Roof Rack - $100.00 Firm
SOLD
This thing works great for whatever you want, I mainly used it to haul firewood on camping trips.
Factory Toyota Roof Racks - $150.00 Firm + your channel rubber...
SOLD
Purchased from Puyallup Toyota, only used a few times for paddle boards.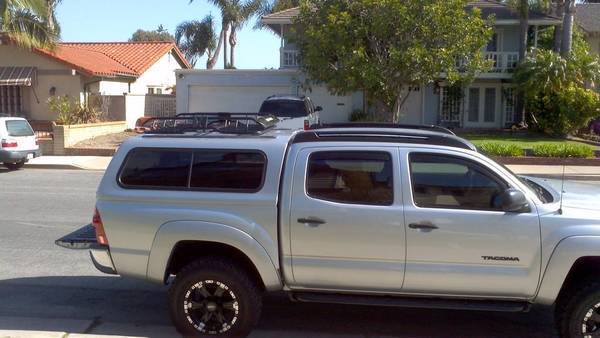 PM me if you need to see more pictures. Some are also in my gallery.