Hey all,
I have my used mud flaps up for grabs. The right rear one has some scuffs on the white lettering, as you can see in the pic. Besides that they are in great condition, no cracks or anything. Still in perfect working order.
The fronts just have some small scuffs on the bottom tip.
I have an auction set on
ebay
(it is scheduled to start later so I will link when live)
http://www.ebay.com/itm/281031482842...4.m1555.l2649#
http://www.ebay.com/itm/281031483374...84.m1555.l2649
I am offering them at $70 OBO for each front and rear pair separately plus 12 bucks shipping or local pick up on Oahu. If you want both pairs then I will just combine shipping and charge 12 total.
Thanks!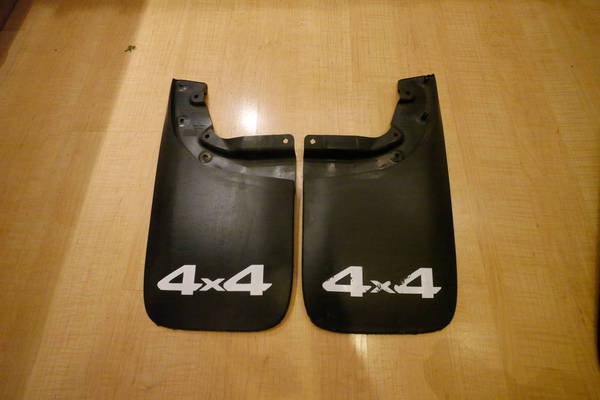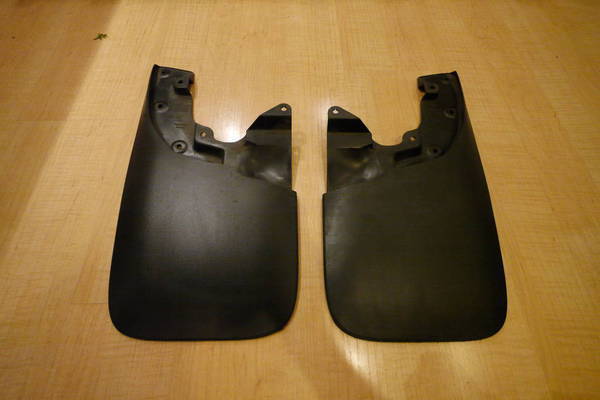 I also have a set of Road Sport rear 4x4 mud flaps that fit a second gen tacoma. They are made of a similar plastic to the OEM ones, and they are flat, unlike the 3D sort of sculpted look of the OEM ones. I originally got them since I wanted mud flaps that would flex instead of tearing off, and these flaps would do better than the OEM ones. I later found some actual rubber mud flaps and ended up going with those instead. They are brand new and I never even tried to mount them.
I am asking $20 OBO plus shipping (most likely $8ish but I will set that with the buyer before final sale)