Thinking about selling the lift I would be putting on in a few weeks. Asking what I payed for it shipped. Bilstein 5100's, OME 885X coils, 1/4" top plate spacer, and Icon UCA'S. Please let me know if you are interested.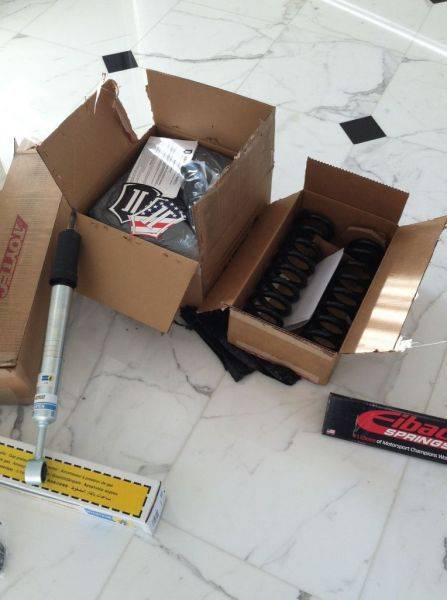 This is what I payed. Never installed, all still in boxes, just need to get what I payed for out of it. Deciding I need to go a different route.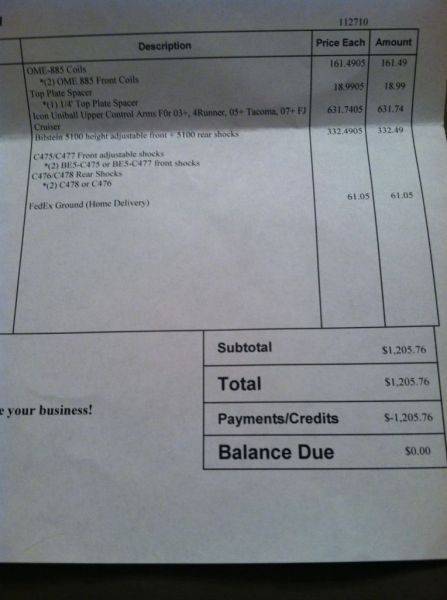 Thanks for looking! Tell your friends.