like the title says...I have some tires, a brand new xrunner valence (installed but didnt put the double sided tape on it), fogs w/ harness and relay for fogs anytime mod (also aftermarket switch), and a factory chrome grille with a terribly black painted emblem....most items are for pick up only, but willing to possibly ship fogs; maybe valence.
Located in huntersville, nc; about 15min north of Charlotte.
-set of four; Vanderbilt turbo tech tour hst 265/70/16 tires (my guess is around 3-5k miles left; possibly more...were just replaced with bfg all terrains)
FREE picked up
-brand new xrunner valence (bought it and didnt like the look bc it doesnt cover the bottom half of the bumper and im too lazy to paint it...new was 98 bucks at toyota)...throw me an offer PENDING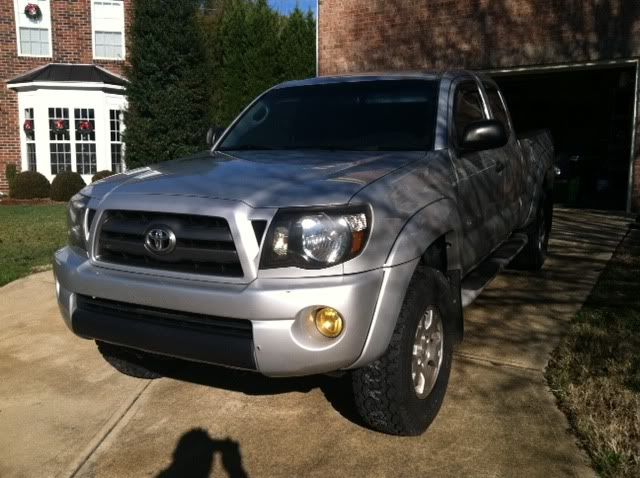 -set of factory fogs w/ relay and harness as well as aftermarket switch. i bought these thinking i would do the mod but ended up pulling my factory fogs out and replacing them with the yellow ones that were sold with the "kit". one bulb may need to be replaced....SOLD
-factory grille from my 2nd gen. also, sprayed the emblem with black spray paint...not a great job (replaced it with a color matched '10 grille)....
$50obo picked up
(i realize the emblem is not on the grille in the picture, but it will be included)
all prices are obo and any questions, please pm me.
and please be respectful with the comments...
Thanks.