2.5" 6"travel CO's with 600lb springs (Stock travel application)
I have had these CO's for a while and recently took them off of my 09. My truck is a DD and really doesn't need this for my everyday driving. They
DO
need a rebuild. If you are interested in them I can get them rebuilt or give you the parts to do it yourself. I ordered the parts a while back from Sonny @
Downsouth
. If I get them rebuilt for you I will add the price into the overall asking price for the package within reason. Overall the COs are in pretty good condition with just a few marks in the blue anodized parts. There is no pitting in the stock shafts at all. I took some quick pics and can take some closer, more detailed ones if needed. All parts are included for install on to an 05+ Tacoma: resi mounting brackets, fasteners, 2 rebuild kits, 1 gallon of King oil and the CO's. I even have the King spanner tool (not pictured) included in the packaged deal.
Obviously I would like to do a local deal and avoid shipping these. I can meet within a reasonable distance.
I am asking
$800 OBO
for the CO's, Rebuild kits and Oil (about 70 bucks brand new) and the King Spanner (brand new)
These are around
$1400
brand new
I will ship on buyers dime and will find the safest and least expensive method to get them there.
Oil and rebuild kits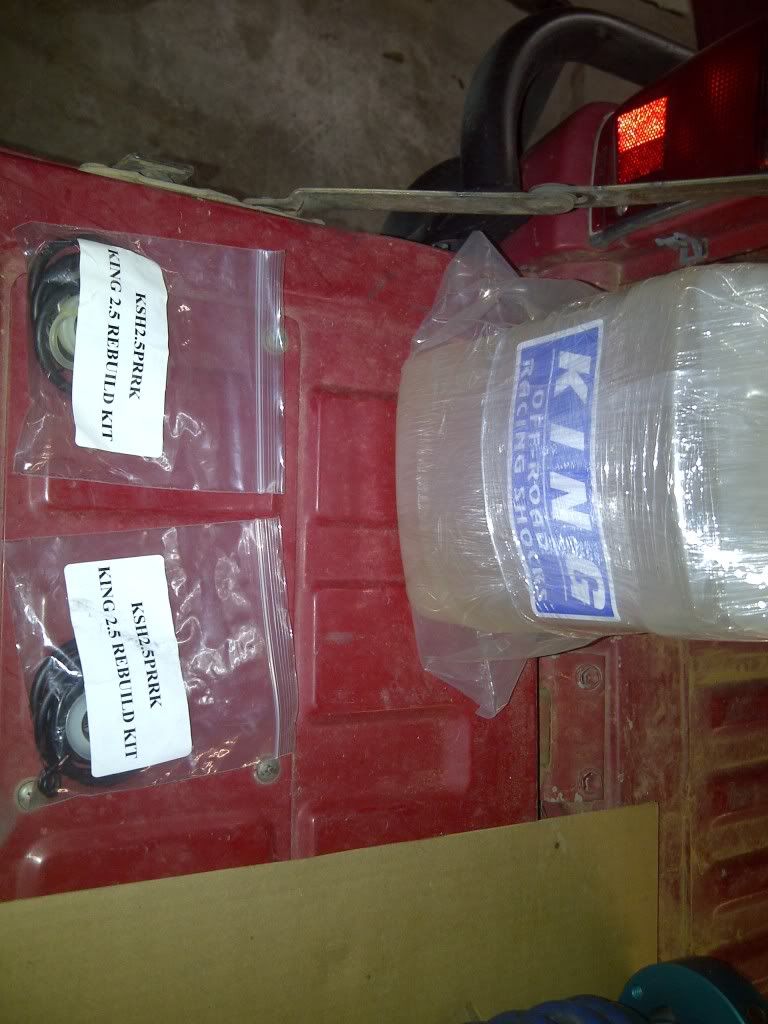 CO's
Not pictured are the Resi brackets w/ hardware and King Spanner tool
Located in Houston TX