SOLD
Anyone want a slightly dented original version
all-pro
front bumper?
This was NOT a traffic accident. I hit a buried concrete/metal pole combo under low speed doing race retrievals at the last SNORE event in Primm, NV. Dent is on the underside and really isn't that noticeable. The main base piece has changed shape a bit, but it still fits fine and looks good on the truck.
You can barely see it in this picture. It's on the underside just in front of the IFS skid, almost dead center. There is some paint chipping as well.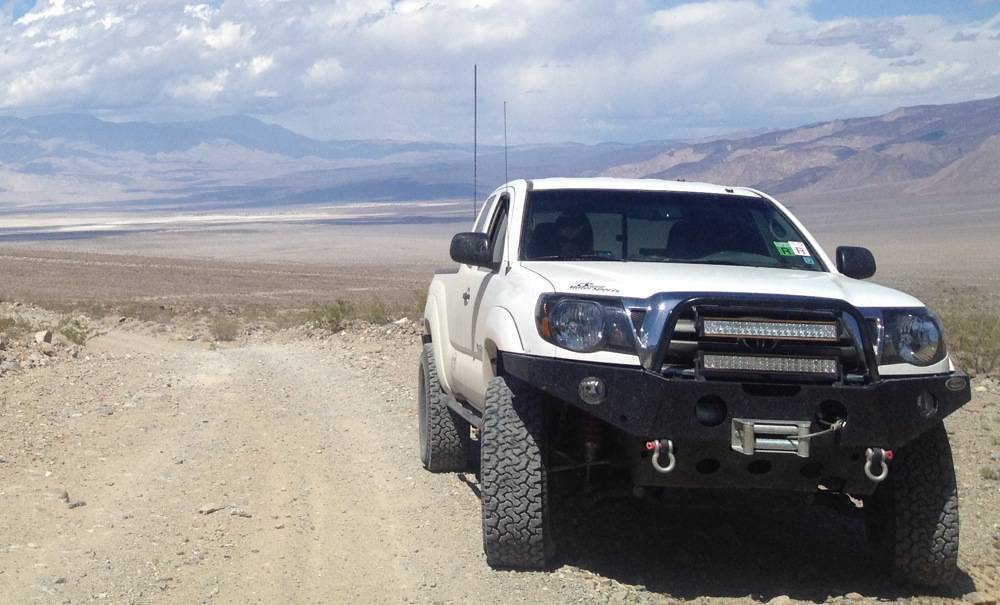 I'll take better pictures of the dent tomorrow when I take it off. I would just give it away, but the wings and hoop are worth something on TW.
$140 local pick up only, not shipping, at all. I live in Henderson Nevada.
I pounded the dent out, but it could use some more hammering. I'm just OCD and wanted to replace it since I use the front recovery points a lot. Altered Badlands Baja replacement will be out of powder coat on tuesday so I'm taking the all-pro off tomorrow if anyone wants it.