EDIT 4/25/14 -
SOLD!!!
--------------------------------------------------------------------------
Back in late June I bought a stage 2 procomp 6" lift kit. Because I didn't have money for tires and installation I didn't get to install it until a little less than a month ago. A week after I installed the lift, my dad got a new construction job. Long story short, I decided its more practical for my family for me to return the truck to my dad then for us to buy him a new truck. It is also not practical for him to drive a lifted truck (because of mpg and the fact he hates it), so I parted out all my mods and return the truck to stock.
For sale is a
Stage 2 Procomp 6" coilover lift kit
. It fits a Tacoma models 2005-2013. I probably put somewhere around 500 miles on it in the 3-4 weeks I had it on. Procomp offers a 5 year or 60,000 mile powertrain warranty on this lift kit. I paid
$3100
for it.
eBay
has my kit going for $3500. I am asking
$2300 OBO
. The picture below shows 6 boxes but I had the shop condense all the parts down to 3 boxes. Both the installation and uninstall were done professionally by
4 wheel parts
in Norcross, GA. I have documentation and receipts to prove it so no rookies playing with parts.
Lift Kit Details:
Fits 2005 to 2013 Toyota Tacoma
Lift Height: 6 Inch
Front Lift: Front/Rear Crossmembers
Compression Struts
Spindles
Front Sway Bar Spacers
Bump Stop Extensions
Steering Correction: Brake Line Extension Brackets
Rear Lift: Block/U-Bolt Kit
Shocks: Front/Rear MX6 Shocks
Shock Boots Included
Max Tire Size: 35X12.50
Wheel Size Range (Inch):17-20
Wheel Width Range (Inch):8-9
Min-Max Backspace (Inch)4.0-4.65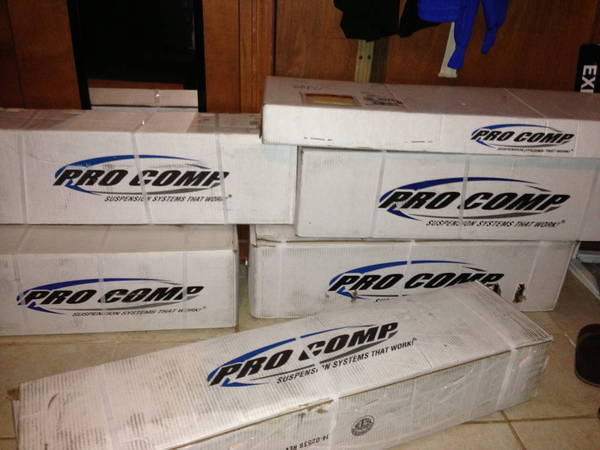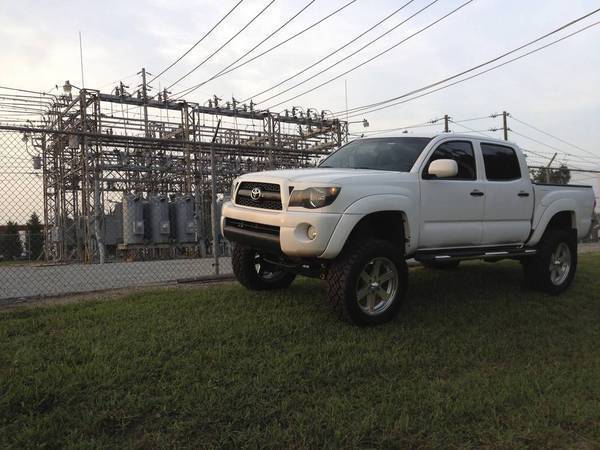 Because some 2012+ owners were curious if this would for sure fit their tacomas, here is a link showing you that it does.
https://www.youtube.com/watch?v=IRK7...layer_embedded
If you eBay the kit, the running price is about $3500
http://www.ebay.com/itm/Pro-Comp-K50...71197a&vxp=mtr
Please feel free to PM offers.