The Tacoma Tech Deck...the best way to dash mount your gadgets !
After a year of development and revisions…we've finally made production runs. So now it's time to LAUNCH our two new (and only) products.
We call ourselves
BirdDawg Industries
…but we're really just two Tacoma owners, both members here on TW ---( Tbird & RockDawg )---,
working out of a home shop. Out of frustration, we created two products to fix Tacoma shortcomings. One, a versatile tech–gadget holder
to accommodate all your gadgets AND the other, a rear view mirror riser to raise the annoyingly low mirror higher on the wiindshield for better views.
We initially developed these just for us, because we wanted them. After testing, and revising the prototypes, we realized these two new creations
are solutions that other Tacoma owners would benefit from in having in their own trucks. So we decided to invest a lot of work, time, and money
to bring our two creations to the Tacoma Owner market place.
We showed a Tech Deck prototype to Clay Croft of Expedition Overland at the May 2013 Overland Expo and he wanted one for his Alaska/Yukon trip.
So we rushed a "first version" to him. He's got the Tech Deck mounted in his Tacoma, and he tells us it's working great for them.
The
Tacoma Tech Deck
-&- The
ClearView RearView Mirror Riser
If you'd like to learn more or place an order…please go to our website address below.
We'd also appreciate your help to spread the word on our products to all Tacoma owners. Please go to our social media sites to Like & Follow.
Learn more & purchase at our website: BirdDawgIndustries.com


Like us on our Facebook Page: Tacoma Tech Deck
Follow us on Twitter: @TacomaTechDeck
Contact us via Email: BirdDawg.Industries@yahoo.com
Thanks for Checking us out!
Tbird - 05' Tacoma
Rockdawg - 07' Tacoma
This is the official Tech Deck Thread…
The Tacoma Tech Deck:
The Tech Deck allows you to mount all your electronic devices with any configuration you wish. Attach multiple devices…and put them where you
want them. The Tech Deck uses your RAM mount balls and components. Very study…very versatile. And it looks good in the dash…even with nothing
on it. Strong enough it's perfect for four-wheel'n!
Tech Deck Logo
Mounted Tech Deck...two versions. General-Duty & Xtreme-Duty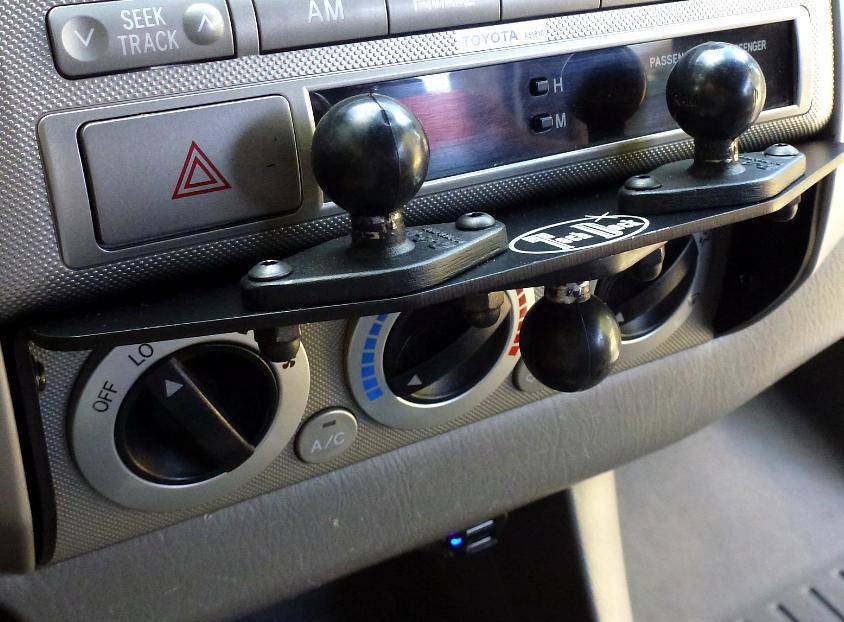 Tech Deck showing three of six ball mounting locations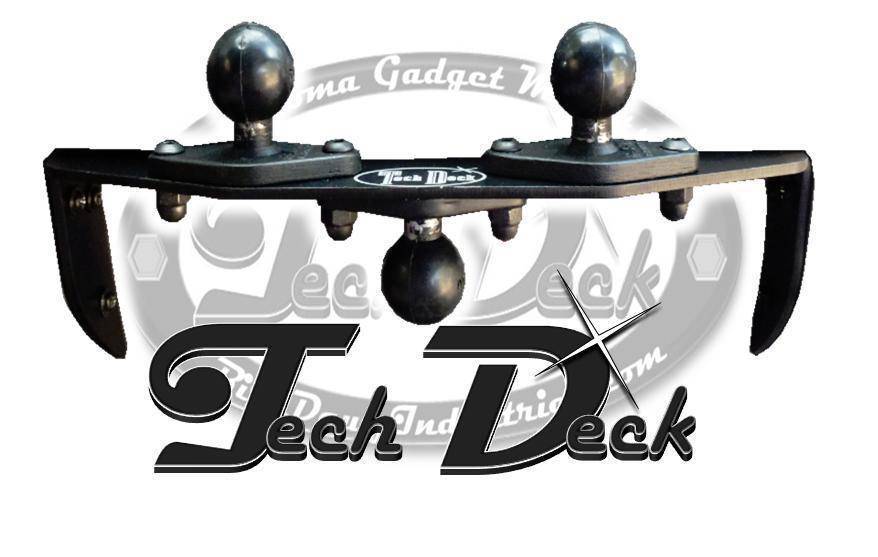 The Tacoma Tech Deck...perfect match to the Tacoma Dash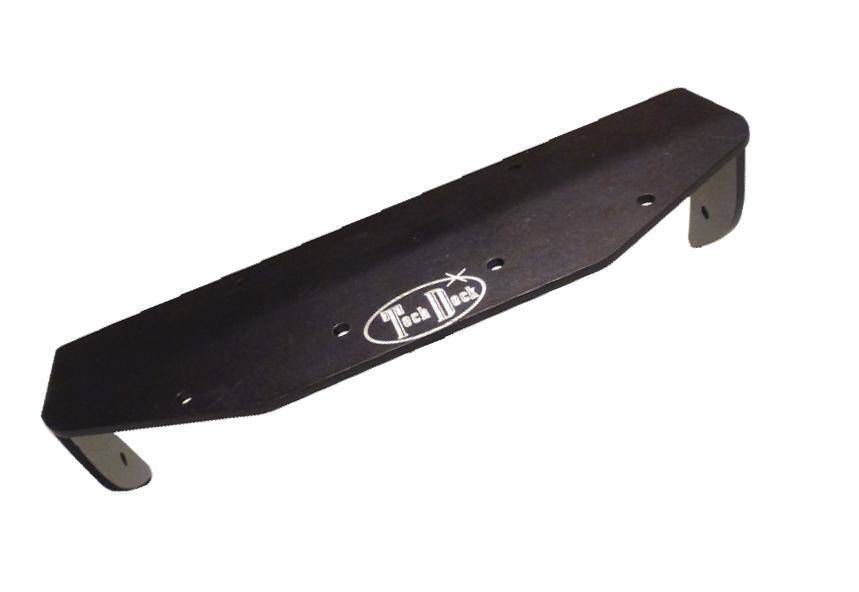 Tech Deck accommodates multiple devices and allows many configurations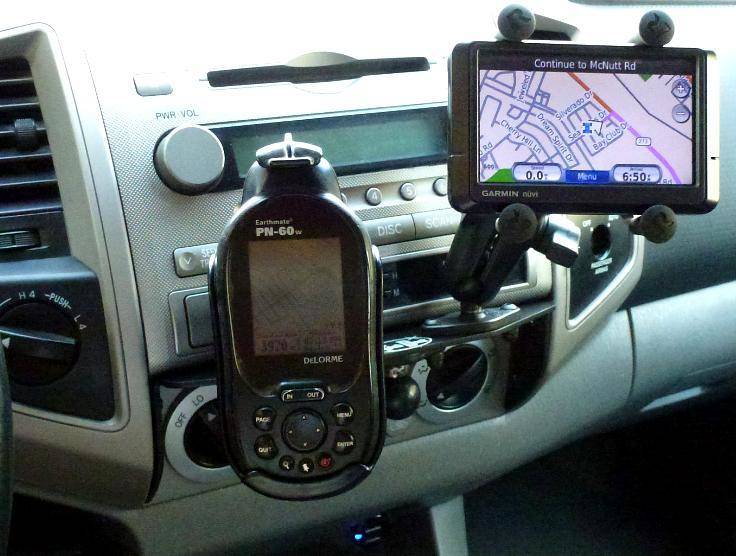 Sturdy enough to handle a full-sized iPad with ease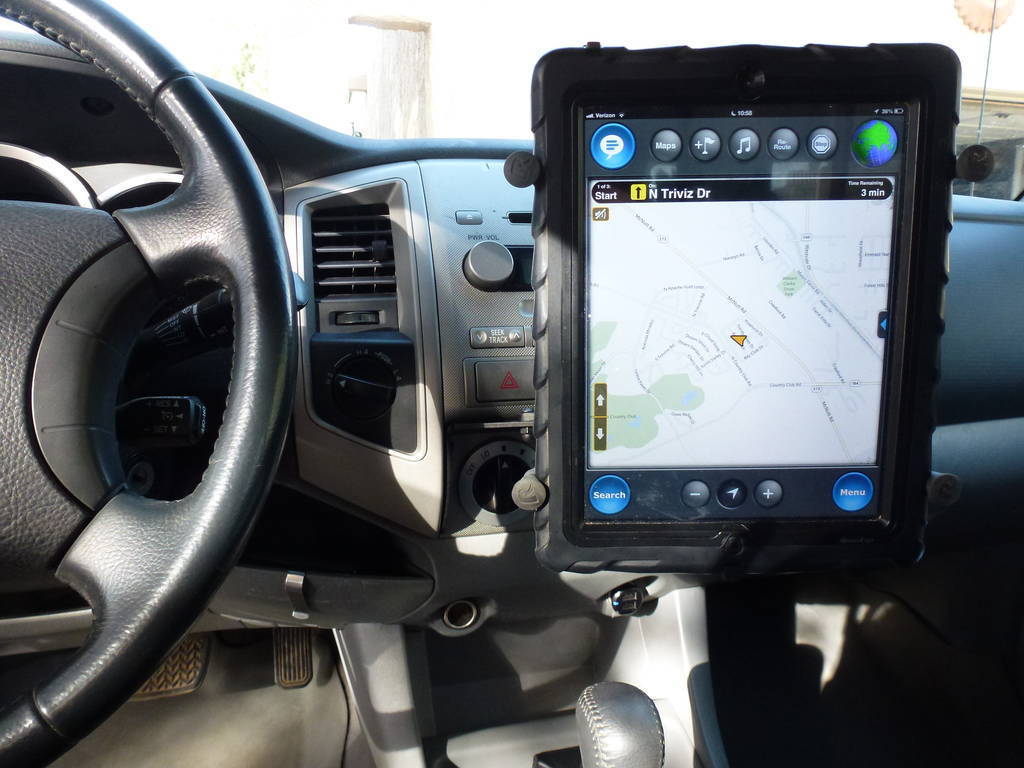 Bird & Dawg with our Tech Deck equipped Tacomas