I am looking into getting a lighter-duty bumper, this one is a bit hefty for my uses. Looking for about $500 for it. It is about a year old.
The alterations are fairly minor. It is hard to tell without a comparison but I trimmed the bottom edge of the rear-most part of the bumper to give it a more streamlined look. I also came down on a boulder that left a minor dent on the front bottom edge of the bumper. The passenger side fog light plastic mounting is also cracked and would need replacing. I also had some tubing welded to it, so I would remove that and it would inevitably leave slight grinding marks that would be able to be covered up with some paint. The front rubber bumper piece is also cracked and could probably just be removed.
Shipping would be a bitch so I would prefer a hand to hand pickup. I am currently located in Oregon but will be in Florida starting mid-September.
Please let me know what you think.
Here it is currently: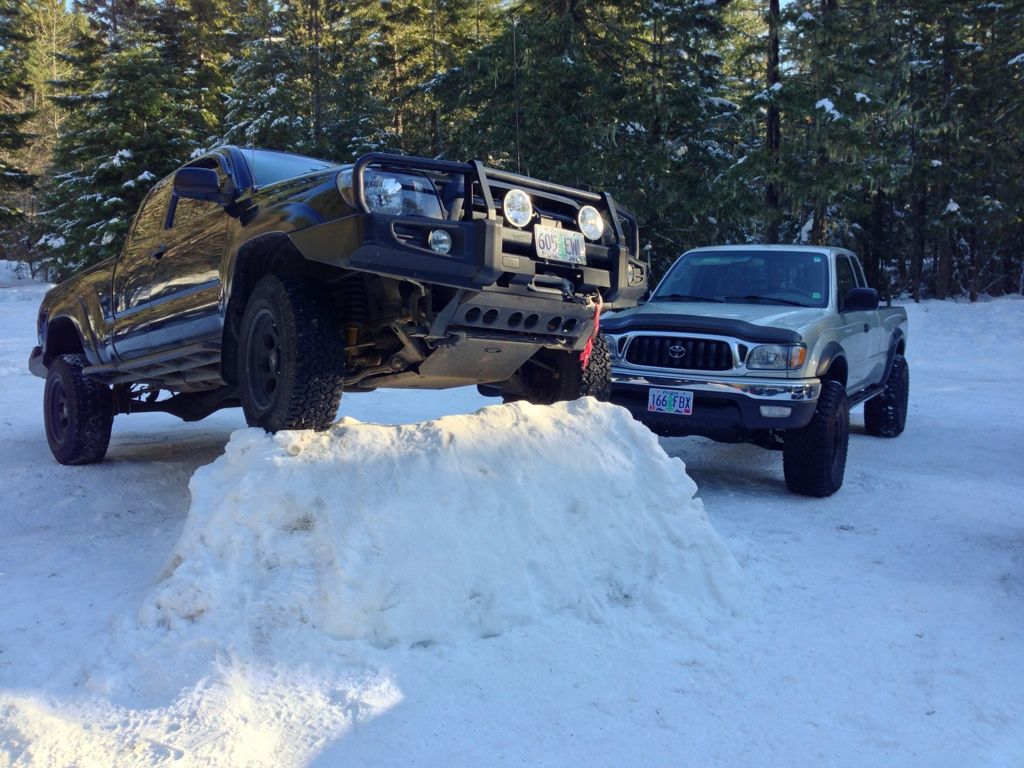 This is a view of the part I cut off before it was cut